The Muslim Teen Experience: Leadership Program – Part 1
By: Sarah S.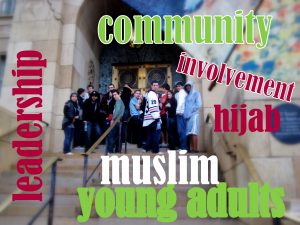 This is part one of a long reflection on an experience I had last year.
The Muslim Teen Experience: Leadership Program- Part 1
Last year, as a high school sophomore, I applied to a prestigious teen leadership program with six other hijabis from my class. (Why yes, I attend an Islamic high school.) The program selects 50 promising teens and "makes leaders out of them", by exposing them to issues facing teens and American society today over a period of 3 months every year. A couple of past graduates from my school had been accepted before and I had heard the program was very good. We ambitious ladies all filled out the lengthy applications and received formal letters inviting us to come for interviews at the organization's office later on that month.
I showed up at around 8 AM, extremely early and shivering in the cold of the morning outside the building downtown. I was definitely nervous, having never really been formally interviewed in a non-Muslim environment before. Also, I was rather skeptical about my chances of being chosen because, I mean, come on, there were 6 hijabis applying! I figured for the sake of diversity they might choose 2 of us, but more than that? They could only pick 25 girls anyways, and what were our chances considering the amount of applications they received?
However, the interview went well, apart from the gauche the expected handshake generally causes. The two most important things I realized after the interview were:
1) What they were looking for from "us" — a sense of cultural diversity and interreligious collaboration for the community.
2) That this was a HUGE da'wah opportunity. Or, at the very least, if we were accepted, we could impact these people to understanding what Muslims "really stood for".
I was beginning to look forward to this.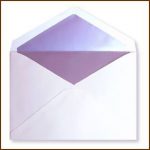 A couple of weeks later, 5 of us received acceptance letters. I was amazed. How did that happen? I wondered, and then just thought, rather foolishly, Alhamdulillah I wasn't going to be alone. We were invited to the formal orientation with our parents at 6 PM in a conference center. The orientation would make us miss Maghrib salah, my parents worried. At the conference center, we discovered an empty room to pray in, one by one, and while my dad was praying, in walked a security guard. Typical.
The orientation was very formal. Guys were in suits and girls wore dresses (albeit short "semiformal"), and there was an atmosphere of excited nervousness. I identified the rest of my friends easily from the crowd – hijab is a real easy way to stand out – and we all immediately got together.To fight the uncomfortable experience of feeling out of place and not knowing anyone, we sat at the same table. The five of us were rather noticeable all sitting together, and received a fair amount of looks from the rest of the parents at the orientation.
During the orientation, they separated the teens from their parents for an icebreaker. We were led into a separate room and there we were, 5 hijabis all together in the corner again. The icebreaker worked like this: one person began a giant "coil" of people. The first person stood in the middle of the room and said "I like _______". Whoever else also liked ________, would go up and join hands with the first person, and then say what they liked. It was a very creative icebreaker, but at the time all that was on my mind was "Ya Allaahh, what if I end up between two guys!?" I whispered this to one of the hijabis next to me who proceeded to giggle at me. That was not comforting at all. I then looked around the room, and realized how we must have looked to everyone. There's the "hijabi" ghetto in the corner. That's exactly how it looked, and this was an icebreaker, which meant we were supposed to get to know new people. I became frustrated with my friends and their giggling, partly because none of us had gone up yet and the line was near ending. As soon as the next girl joined the coil, I went up and took my chance. "I like spelling!" said I, and prayed fervently there was some nerdy girl who would come up and hold my hand. Thankfully a kind young woman who happened to be one of the program organizers came up and saved the day for me, unknowingly. I was the first, and for a long time, the only, hijabi in the coil. My friends remained in the corner till almost the end, when they had to finally join the line.
It sounds strange that I was becoming frustrated with the fact that they were "sticking together". There is a difference between clique-y behavior and sisterhood. As so many lecturers put it, "we cannot isolate ourselves!"This was a prime opportunity for da'wah with people who were likely to become influential community leaders, and if not direct da'wah, we still owed them a representation of Islam! As Muslims, we always have a higher purpose in whatever we do. Our purpose could not be to simply get accepted to such a program to have it on our resume, or for college applications, or for fun. We always have a higher purpose. And the manner in which my friends acted was not going to facilitate da'wah or dialogue, nor did it give a representation of true Muslim behavior.
That day, I learned that unity is not isolation. I also learned a lot more in the following days!