Yasir Qadhi | A Proud, Patriotic, Shariah Practicing American
NOTE: This was published in The Commercial Appeal, the largest newspaper of Memphis, TN. It is intended for a general American readership.
Cross-posted with "Faith in Memphis"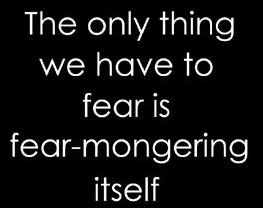 Two Tennessee legislators have proposed what amounts to a ban on the Islamic system of ethical, spiritual and legal teachings known as shariah.The authors of the bill incorrectly define shariah as a system of legal, political, military and religious laws that calls its followers to overthrow the United States' government through brutal force, acts of terrorism, and 'holy war' (i.e., jihad), in order to establish itself as the sole political and religious power in the world.
Sounds pretty frightening, doesn't it? If I did not know any better, I would be the first to jump on the bandwagon and support any effort to ban such a nefarious system, not just in Tennessee but all across my country.
But there is just one major problem: the 'shariah' that this bill defines is a shariah that I don't recognize, nor do the millions of American Muslims who proudly claim allegiance to this country, nor does the recognized body of Muslim scholars formally trained in the study of shariah.
I have dedicated my life to the study of Islamic law. I want to correct the basic premise upon which this proposed bill is based.
The word 'shariah' literally means 'path,' and for all Muslims, the shariah is a set of ethics and laws they believe will lead them to God's mercy.
The bulk of the shariah, approximately 70 percent, deals with rituals of worship. For example, the shariah tells me that I should regularly take time out of my day to remember God. It advises me to give charity, and instructs me that a percentage of my earnings and savings should be dedicated for the poor.
The shariah instructs me how to fast every year in order to cultivate patience and to feel unity with those who are less fortunate. It asks me to commemorate the faith of the Prophet Abraham by visiting the house of worship that he built in Mecca, and details the rituals that I should perform during this pilgrimage.
Approximately 25 percent of the shariah deals with dietary restrictions and personal economic and family laws. Just like kosher laws for Jews, Muslims have their own laws in the shariah that regulate the way animals should be slaughtered, taking into consideration respect for their lives and feelings.
Family law in the shariah requires Muslims to follow religious customs when marrying or divorcing. For example, a husband is obliged to gift his wife a monetary gift at the time of marriage and is also obliged to pay an additional amount in the case of divorce. The shariah also prohibits Muslims from dealing in usurious transactions. All of these laws, far from opposing the laws of the land, are in fact protected by our U.S. Constitution.
It is true that some laws of the shariah are intended for application at a national level, and include punishments for murder and theft. These laws make up a portion of the remaining five percent of the shariah.
However, these laws are intended to be applied in a system of government that derives its rules from Islam.
But much of the Shariah is not codified and is instead based on interpretation. So even in a hypothetical Islamic state — and that's the only kind there is — various jurists and theologians will have different understandings and interpretations of shariah in any given situation, much like American judges will differ over the intent and understanding of the Constitution.
Such a hypothetical system of Islamic government is not being championed by American Muslims. In fact, it is highly debatable whether such a system even exists anywhere in the world, including Iran.
Even more importantly, the Constitution of my homeland — the United States of America — mandates the separation of church and state. My fellow American Muslims and I understand, appreciate and fully support that mandate.
The proposed bill purports to protect those who choose to peacefully practice Islam in their lives. Unfortunately, the proposed bill also makes the word "shariah" synonymous with the word "terrorist". That likeness is grossly inaccurate and runs against the very values that shape the American landscape.
One of the fundamental principles that makes this country so different from others – and hence so great – is the religious freedoms guaranteed by our Founding Fathers through the Constitution. It was an idea they considered so sacrosanct that they enshrined it in the Bill of Rights.
I cherish this freedom. The claim that those who desire to follow the shariah actually harbor a secret desire to overthrow the Constitution and supplant it with shariah law is outlandish.
The 'shariah' that the proposed bill tries to ban is not based upon Islamic tenets, is not desired by American Muslims, and is absolutely prohibited by the U.S. Constitution. The value added by this bill is, therefore, null, but the fear and stigma it creates is potentially dangerous and divisive.
History has taught us what fear-mongering does to a civil society.
The Nazis could not have succeeded in their goal if they had not instituted an active campaign of instilling paranoia and fomenting an intense hatred against minority groups in Germany.
In this great land of ours, a hundred thousand Japanese Americans were interned because of irrational fears about internal threats to America. I cannot help but think that the current climate of fear against Muslims reeks of the McCarthy Hearings of the 1950s. Do we really want to go down this route again?
American Muslims, like all people of faith, are working to navigate their way of life into the American framework. No reputable Muslim group in America is calling for overthrowing the U.S. government or establishing some sort of Islamic government.
What we are asking for is what all Americans of faith ask for: that we be allowed to live under the laws of the land and according to the tenets of our faith. To deny us this right is not just unconstitutional, it is anti-American.