Salon: News flash: Deadly terrorism existed before 9/11
We've been dealing with the same threats for decades. But we used to be a lot calmer about it, less self-defeating.
Here's a scenario:

Middle Eastern terrorists hijack a U.S. jetliner bound for Italy. A two-week drama ensues in which the plane's occupants are split into groups and held hostage in secret locations in Lebanon and Syria.
While this drama is unfolding, another group of terrorists detonates a bomb in the luggage hold of a 747 over the North Atlantic, killing more than 300 people.
Not long afterward, terrorists kill 19 people and wound more than a hundred others in coordinated attacks at European airport ticket counters.
A few months later, a U.S. airliner is bombed over Greece, killing four passengers.
Five months after that, another U.S. airliner is stormed by heavily armed terrorists at the airport in Karachi, Pakistan, killing at least 20 people and wounding 150 more.
Things are quiet for a while, until two years later when a 747 bound for New York is blown up over Europe killing 270 passengers and crew.
Nine months from then, a French airliner en route to Paris is bombed over Africa, killing 170 people from 17 countries.
That's a pretty macabre fantasy, no? A worst-case war-game scenario for the CIA? A script for the End Times? Except, of course, that everything above actually happened, in a four-year span between 1985 and 1989. The culprits were the al-Qaidas of their time: groups like the Abu Nidal Organization and the Arab Revolutionary Cells, and even the government of Libya.
First on that list was the spectacular saga of TWA Flight 847, a Boeing 727 commandeered by Shiite militiamen in June of '85. Even before that crisis ended, Sikh extremists would blow up Air India Flight 182 off the coast of Ireland — the deadliest civil aviation bombing in history. The Abu Nidal group then murdered 20 people at the airports in Rome and Vienna, followed in short order by the bombing of TWA Flight 840 as it descended toward Athens. Abu Nidal struck again in Karachi, attacking a Pan Am 747 with machine guns and grenades. Then, in December 1988, Libyan operatives planted the luggage bomb that brought down Pan Am 103 over Lockerbie, Scotland, in what would stand until 2001 as the worst-ever terror attack against a U.S. target. The Libyans later used another luggage bomb to take out UTA Flight 772 over Niger in September 1989.
Also occurring in that same span were the non-terrorist bombing of a Korean Air Lines 707 and the downing of a San Francisco-bound Pacific Southwest Airlines flight by a recently fired employee who burst into the cockpit and shot both pilots.
I bring all of this up for a couple of reasons.
If nothing else, it demonstrates how quickly we forget the past. Our memories are short, and growing shorter, it seems, all the time. Our collective consciousness seems to reinvent itself daily, cobbled from a media blitz of short-order blurbs and 30-second segments. There will be a heavy price to pay, potentially, for having developed such a shallow and fragile mind-set.
With respect to airport security, it is remarkable how we have come to place Sept. 11, 2001, as the fulcrum upon which we balance almost all of our decisions. As if deadly terrorism didn't exist prior to that day, when really we've been dealing with the same old threats for decades. What have we learned? What have we done?
Well, have a look at the debased state of airport security today. We continue enacting the wrong policies, wasting our security resources and manpower. We have implemented many important changes since Lockerbie, it's true (actually, many of the new protocols are post-9/11), but much of our approach remains incoherent. Cargo and packages go uninspected while passengers are groped and harassed over umbrellas and harmless hobby knives. Uniformed pilots are forced to remove their belts and endure embarrassing pat-downs.
And what of our rights as citizens? Body scanners are in the news this week. If a decade ago people were told that a day was coming when passengers would need to be looked at naked before getting on a plane, nobody would have believed it. Yet here we are, and what might be next?
Yes, I remember the underwear bomber. But where do we draw the line? Do we turn our airports into fortresses and surrender our freedoms and privacy, in the name of something that is ultimately impossible: total safety?
"What have we done?" is a chilling enough question. But here's a scarier and more important one: What will we do when they strike again?
Because they will, and I shudder to imagine our response.
Look again at that list above. All of those tragedies, in a four-year span, with some of the attacks actually overlapping. Try to imagine a similar spell today. Could we handle even a fraction of such disaster?
In the 1980s we did not overreact. We did not stage ill-fated invasions of distant countries. People did not cease traveling and the airline industry did not fall into chaos. We were lazy in enacting better security, perhaps, but as a country our psychological reaction, much to our credit, was calm, measured and not yet self-defeating.
This time, thanks to the wholly unhealthy changes in our national and cultural mind-set, I fear it will be different.
As an airline employee I worry greatly about this. If 2001 was any indication, we are doomed to overreaction that will ground planes and send Americans scurrying into their hidey-holes. Along with many thousands, or even millions, of others, I am liable to find myself once again unemployed. Unemployed not for any good or practical reason, but because we, as a nation, have grown weak and prone to panic.
"The terrorists have won" is a refrain I don't like using. It's sensationalist and ignores inherent complexities. But for the moment, I can't think of a better way of putting it.
– – – – – – – – – – – –
Do you have questions for Salon's aviation expert? Contact Patrick Smith through his website and look for answers in a future column.
Source: Salon.com
My Heart Shook In New Zealand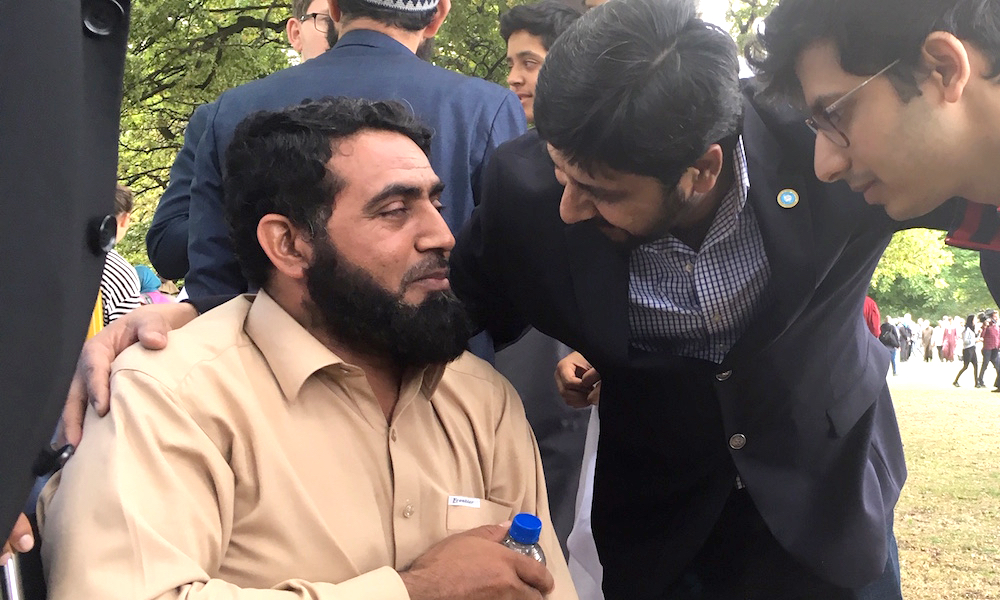 One would imagine that a person would be dead-tired and ready to crash in his bed after a grueling, 36-hour journey from Christchurch, New Zealand to Washington, DC. And I will admit, that was the way I felt. Yet somehow, all my somnolence vanished as soon as my head rested on my pillow and I closed my eyes to rest. A wave of recollections fell over me: memories of the survivors, the emotions they expressed, and their feelings of an uncertain future as they planned their lives after the loss of their family members. These feelings instantly took away all the desire to get rest and sleep. I sit upright now and begin writing this reflection of a once in a lifetime experience- a voyage of grief and hope to Aotearoa- land of the white cloud as the indigenous people call New Zealand.
With lost baggage, long flights and too many connections, at times it seemed unlikely that my eldest son Moaz and I would make it to Jumm'ah and Janazah prayers in Christchurch, New Zealand. But Allah

accepted our prayers so that we could fulfill the guidelines set by our beloved, the Prophet Muhammad

. We were able to fulfill one of the rights of a Muslim over the others; that when he is sick visit him, and when she dies, offer her funeral and be part of her burial.

Hagley Cricket Ground was supposed to have a cricket test match between Bangladesh and New Zealand that Friday. Commentators reckon that it would have been the final day of that test match. But the 22nd of March 2019, brought a much bigger crowd to this world-famous cricket ground than what anyone would have seen on the final day of that test match.
Officials and security directed us towards the VIP area as they wanted to pay respect to the guests who traveled all the way from the USA, Canada, and Australia. The environment of love, solidarity, and respect, coupled with the hijab-clad women standing in solidarity with Muslims in that enormous crowd, created an impact which cannot be articulated by mere words. Every single uniformed female officer was carrying their firearm while donning a hijab; creating a welcoming gesture in a rather somber and gloomy atmosphere.
I do not have the words to thank the leadership of Charity Australia and the Islamic Forum of Australian Muslims (IFAM) for providing us with logistics, facilitating meeting the families of the "shuhudaa" (martyrs) and arranging to visit those injured in the tragedy. ICNA, Helping Hand, and Charity Australia banners highlighting the slogans of "American Muslims stand in solidarity with Victims of Christchurch New Zealand" were the center of attention for thousands of local New Zealanders gathered in solidarity that day. Their hugs, sincere prayers and tearful eyes were the greatest gift that I want to share with everyone reading these reflections.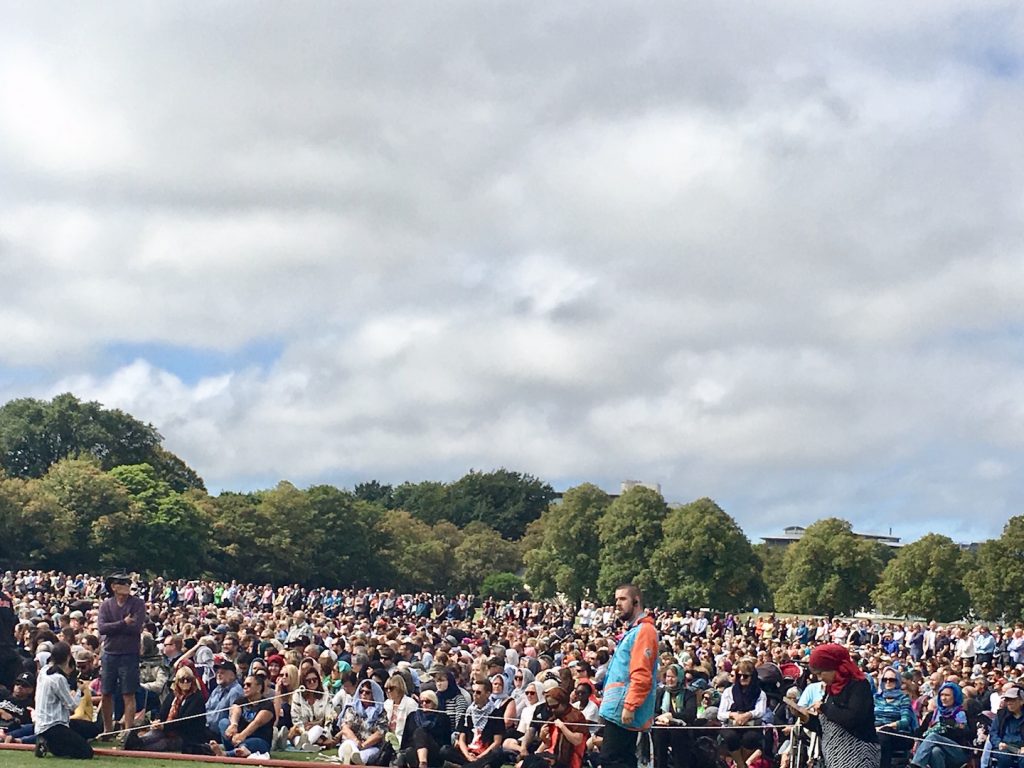 Right after Jumm'ah, the majority of the crowd attended the collective Janazah prayer of 27 of the martyrs. In those emotional moments, I met with the most courageous woman on earth, the wife of 51-year-old Shaheed Naeem and the mother of 21-year-old Talha Naeem, the two spirited souls who gave their lives to save others in the mosque that day. She is one of the strongest women I have ever met. She mentioned that her husband, Naeem, was a person who lived the life of a man of service, always ready to help others. She described Talha as an angel who was too pious and too noble to be away from Jannah too long. We heard similar feelings from Naeem's mother (grandmother of Talha) the next day when we visited their home.
The visit to the home of New Zealand's national soccer team player, Atta Elayyan (33), was not only emotional but also deeply inspiring. Atta lost his life and his father (the founder of Al-Noor Masjid) was severely injured during this brutal and hateful attack. There were several scholars from the United States, including Sheikh Omer Suleiman, in the visit to Atta's home. We could offer nothing to console the brave mother of this shaheed, who greeted us with words of courage and wisdom. We had no words to accompany the tears in our eyes, except prayers for the most noble young man who helped so many in coming close to Allah

.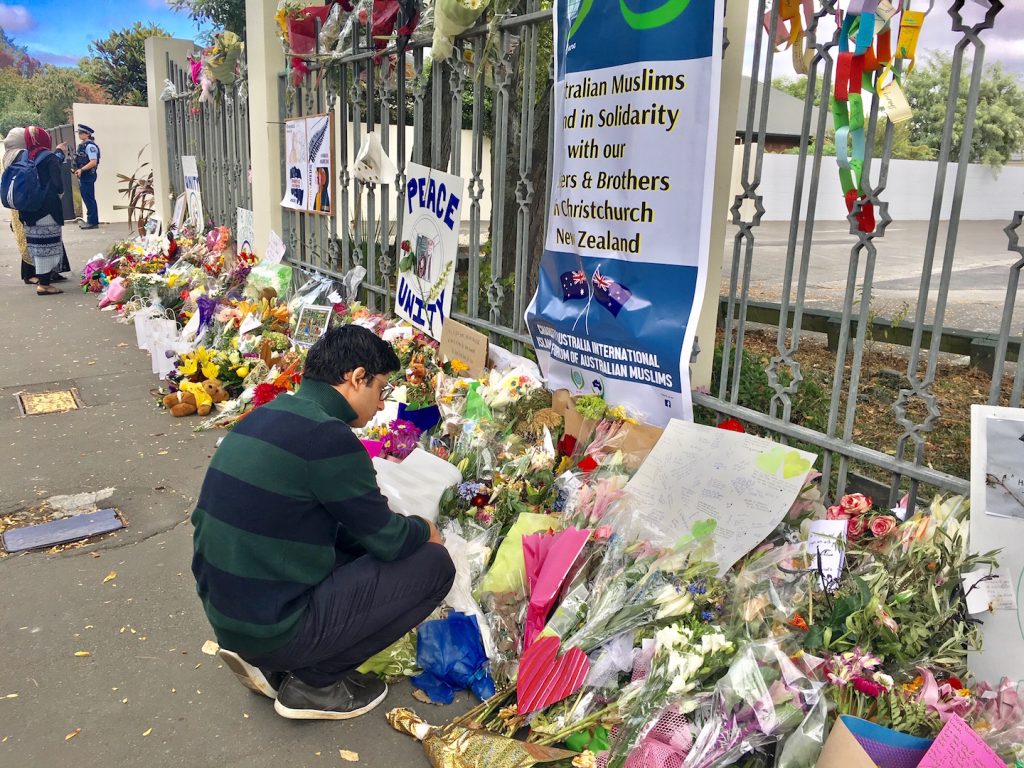 Our visits to Al-Noor Masjid and the Linwood Islamic Center were also filled with memories of love, harmony, and reverence. There was a continuous influx of hundreds of visitors, not only from New Zealand, but also from different countries including, but not limited to, Australia, Fiji, and Canada.  Thousands and thousands of flower bouquets and other items of love were left by these visitors. I was really thrilled to see that local Muslims left many Qur'ans and flyers with basic concepts of Islam and addressing the common misconceptions about Islam for those visiting. I witnessed many people visiting these mosques were taking those Qur'ans and other books with them in order to learn more about Islam.
We also met Mr. Aziz, the unsung hero who repeatedly attacked the killer with different objects including an empty gun —which the killer had discarded. The terrorist fired on Aziz multiple times, but Allah

not only saved him, but he also forced the killer to flee from the Linwood Islamic Center. Mr. Aziz was one of the reasons why the number of casualties in this mosque was only seven, compared to the 43 martyrs in Masjid Al-Noor. We also met certain individuals whom Allah

saved miraculously. A young man showed his trousers fenestrated with holes of bullets but had no signs of injury. The husband and wife who entered the premises of the mosque and only to be showered with a burst of 26 bullets while in their car, leaving it completely destroyed. Yet Allah

saved both of them while they took shelter in their vehicle.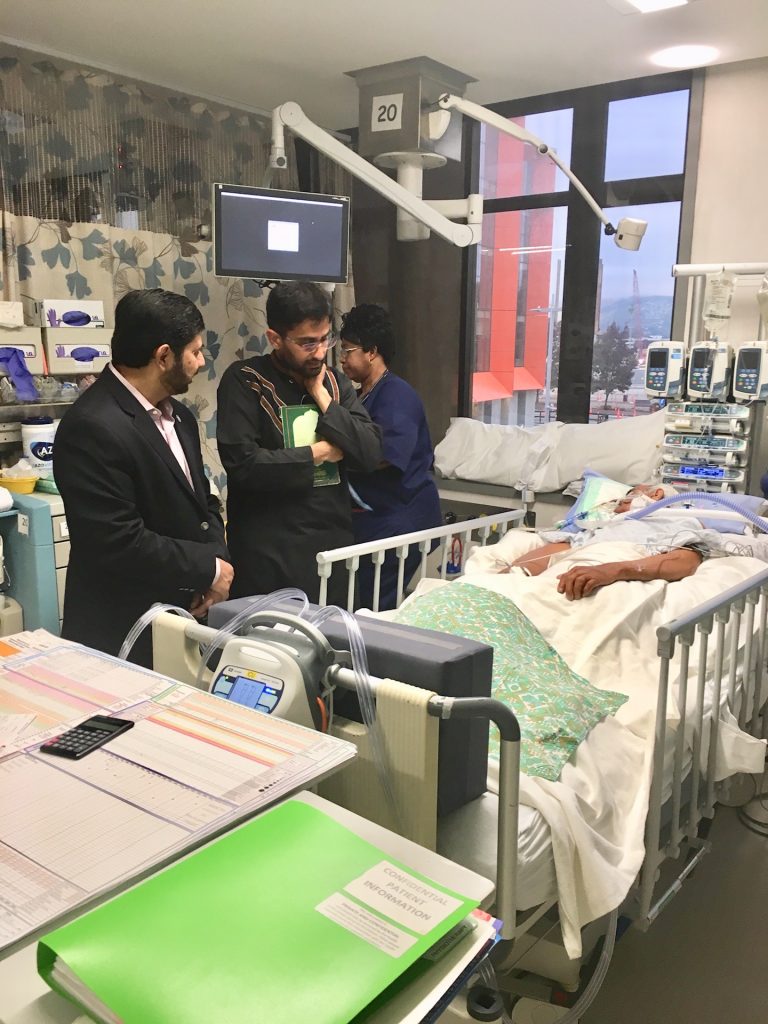 The visit to the hospital's ICU was simply heartbreaking but at the same time increased our resolve and commitment to help these families as much as possible. We encountered a Turkish brother who was in a coma for nine days and met his elderly parents, who spoke to us in the very little English they knew. The only thing which we could understand from their hushed voices was the request for du'a and tears of helplessness in their eyes. The 71-year-old father of a local Pakistani from Hafizabad, who had arrived two weeks ago to visit his son, was now on a ventilator fighting for his life. As a physician who has worked in ICU settings for a long time, I simply did not have enough medical reasoning which could have provided him any words of hope!! Similarly, I was not able to provide any glimmer of hope to a brother from Bangladesh whose wife will never be able to walk again and will be paralyzed for the rest of her life.
While I saw hope and felt resilience from every victim in that hospital, this hospital visit was brutally heartbreaking.
Lastly, I cannot imagine the pain, agony, and helplessness that the father of Mucad Ibrahim must feel after losing his 3-year-old son in his own arms. I gave him the longest hug possible, as he taught the whole world the meaning of Beautiful Sabr (Patience).
After seeing the devastation caused by the terrorist attack, and the work that must still be done to heal the community, Helping Hand USA, ICNA Relief Canada, and Charity Australia have formed an organization called the "Christchurch Family Support Network". The operations have already begun, and our team is on the ground. The first group of mental health professionals with a background in Islamic Integrated counseling are set to leave to provide victims and their families immediate psychological assistance.
We ask Allah

to accept our work, bring healing to the community, protect our brothers and sisters, and accept the shuhadaa' in the highest level of Paradise.
Dr. Mohsin Ansari is the Vice President Islamic Circle of North America (ICNA) and the Chairman of Helping Hand USA (HHRD)
Because Muslims Matter | Honoring The Martyrs Of #Christchurch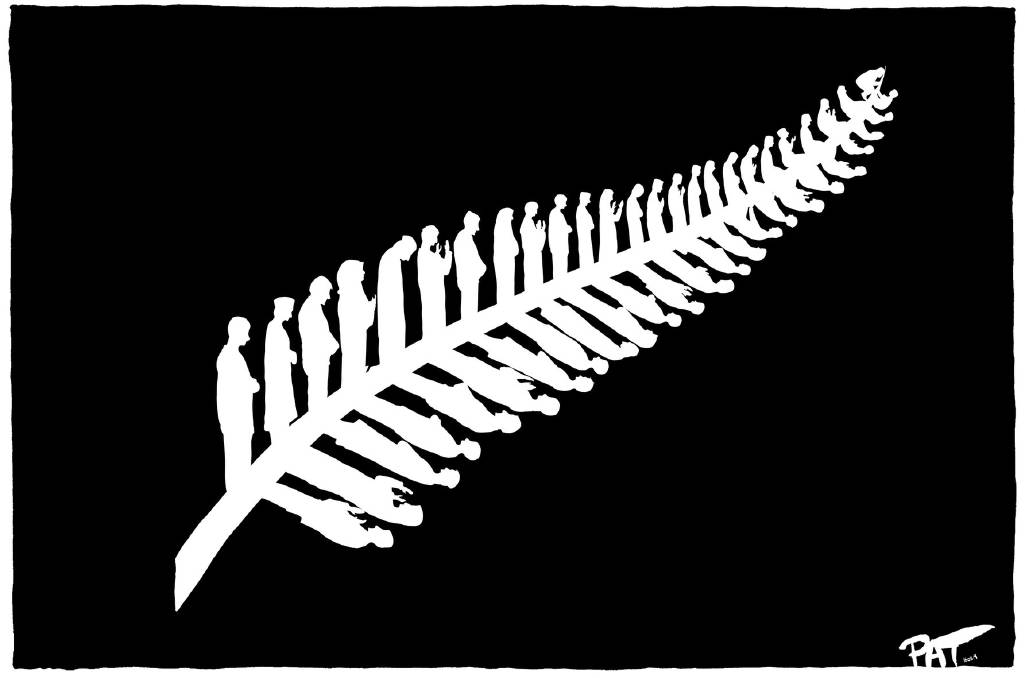 As the days go by, it is easy to forget the names and faces of the people who passed away. The horror of the act eclipses their memories. We do not want that to happen to our brothers and sisters in New Zealand.
اللهُـمِّ اغْفِـرْ لِحَيِّـنا وَمَيِّتِـنا وَشـاهِدِنا ، وَغائِبِـنا ، وَصَغيـرِنا وَكَبيـرِنا ، وَذَكَـرِنا وَأُنْثـانا. اللهُـمِّ مَنْ أَحْيَيْـتَهُ مِنّا فَأَحْيِـهِ عَلى الإِسْلام ،وَمَنْ تَوَفَّـيْتَهُ مِنّا فَتَوَفَّـهُ عَلى الإِيـمان ، اللهُـمِّ لا تَحْـرِمْنـا أَجْـرَه ، وَلا تُضِـلَّنا بَعْـدَه
Allaahum-maghfir lihayyinaa, wa mayyitinaa, wa shaahidinaa, wa ghaa'ibinaa, wa sagheerinaa wa kabeerinaa, wa thakarinaa wa 'unthaanaa..

O Allah forgive our living and our dead, those who are with us and those who are absent, our young and our old, our menfolk and our womenfolk… [7]
Shaykh Yahya Adel Ibrahim's Message in the Wake of the #ChristChurchMosqueShooting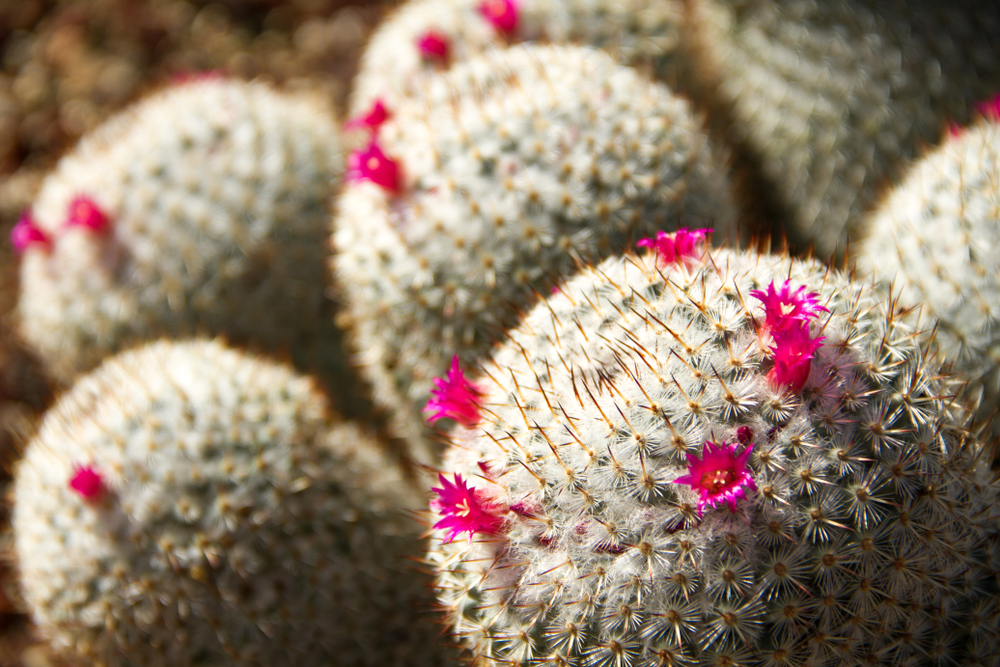 We offer our condolences to our Muslim brothers and sisters in New Zealand and to all Kiwis. We feel your pain. We see your tears. We hear your cries and we mourn with you. The Ummah is with you- Editor's note