Win His Heart: A Psychological Approach for WOMEN
*After reading the article, make sure you vote in the polls (two open polls right now)*
Also see:  How to Score BIG with Women: a Psychological and Islamic approach for Men
As women, we desire to have a deep emotional bond with our spouse.  We want to be loved and adored.  Our inner core is filled with contentment and happiness when we feel understood and appreciated. Making a wish list of traits we want our husband to have is effortless, but bringing out the best in him takes a lot of nurturing.

We need to nourish our spouse daily with love, support and understanding.    As a therapist, I have seen numerous men who are disappointed in their marriages. Many are frustrated and confused.   Here are some suggestions on improving your marriage.
Men's Top 6 Requests of Their Wives
Be his friend
Show him respect
Fulfill his physical needs
Make him feel desired
Make him feel appreciated
Create variety
Be a Friend
The most important aspect of a marriage is friendship.  When there is friendship, any obstacle can be overcome.  In the Quran, Allah refers to a man's wife as his girlfriend in Surah Abasa 80:36 which reveals the type of relationship we need to have with our spouse.
John Gottman, a psychologist who specializes in marriage stability in the States, did a study on married couples and found the one element which determines whether or not couples stay together is friendship. Look at the beautiful examples of Khadija

and Aisha

and how they showered the Prophet

with love, providing him with true companionship.  Think about your best friend and how he or she became so special in your life.  It probably had a lot to do with the amount of time and effort he or she made to get to know you and spend time with you.  When was the last time you and your spouse had quality time together where the focus was just on having fun and sharing?  An easy way to get started is:
Set a date night with your spouse and stick to it
Share likes, dislikes, dreams etc.
Your friends are people who accept you and make you feel happy.  How accepting are you of your spouse?  Are you always trying to change or nag him?  These behaviors push a man away and doesn't create positive associations to you.  Try to hold off a bit before plunging into a long list of complaints about the kids and house chores right when he arrives.
In order to create or strengthen friendship in marriage, try doing the following:
Listen, listen, listen to him – I mean really listen without being distracted, without making lists in your mind as he talks and without watching T.V. Remember what he shares with you about his work, about his goals, etc.
Share the highlights of the day & be supportive and understanding,
Find out what his area of interests are, read about them and be prepared to discuss,
Always say please and thank you, no matter how long you have been married,
Eat at least 1 meal a day together,
Be forgiving – overlook his mistakes and flaws and train yourself to remember his positive traits ( everyone has some – you just have to focus on them),
Plan activities together (be it traveling together, playing tennis, walking, eating out,  going out for movie nights – anything you both enjoy doing together),
Laugh together – don't take your relationship so seriously all the time.  Couples that can laugh together, stay together,
Have time to cuddle – being in close contact, hugging & caressing melts away the barriers, anger & frustrations.  We all feel better after a nice, big hug,
Say nice things to each other – If you spoke to your friend the way you speak to your spouse would they remain your friend? Be honest with the answer,
Always make up before you sleep, and sleep at the same time.  Don't lead separate lives.
Show Respect
The need for men to be respected is so strong that when they are given ample respect, they flourish like a plant that has just been watered.  When they are deprived of the respect, they wilt and harbor feelings of sadness and resentment.  Many times women put a lot of time and effort in keeping the house clean, taking care of the kids and fulfilling all the "duties", but because they fall short in showing their husbands respect, the husbands will shut down and not show appreciation for all that she has done.  It is critical to be sensitive towards men and their feelings.  Even though men may not be as expressive, they can and do get hurt and it is much harder for them to recover from hurt feelings.
Here are some ways to show respect:
Always speak with kindness and politeness, regardless of how long you have been married.  Show the same (if not more) graciousness to your husband than you show your guests,
Never shout,  call him names or use profanity,
Don't be sarcastic with sensitive issues – if he has any weaknesses or shortcomings don't crack a joke about it.  Even if he doesn't get mad, he may feel hurt inside,
Listen to his opinion and honor his requests – you will be rewarded in this world with a happy home and in the akhira insha'Allah,
Don't have a power struggle with him.  When women are demanding and aggressive it makes the men be harsh and rigid.  If you show respect for the role that Allah has chosen for him he is more likely to be accommodating,
Show love and respect to his family and be a unifying force.  Don't be known in his family as the person who took him,
Respect his "alone time", and allow him to unwind,
Ask his opinions and value them.
Fulfill His Physical Needs
Intimacy brings about a whole lot of mixed emotions.  Some sisters are not interested at all, some can never get enough and others seem to use it as a way to manipulate their husbands.  There really needs to be some frank talk about this subject because I have seen many marriages suffer and fall apart due to problems of intimacy.
Sisters, if you withhold sex from your spouse as either a way to get back at him or to control him, you are making a HUGE MISTAKE.  Sex is not meant to be a manipulative tool; rather it is a way to bring a necessary fulfillment to you and your spouse.  I have had therapy sessions with numerous men who are addicted to porn because their wives show no interest in them or in sex.  Men will feel the urge to fulfill their physical needs and if their wife is never available or interested, then some men will be tempted to either get a second wife or pursue haram  (forbidden) avenues.  That is why it's of paramount importance for women to learn how to satisfy their husbands and to be available for them.
Here are some suggestions to improve your intimate relations:
Talk about sex together – the majority of couples have never spoken about it so how can they possibly know what the other person's likes or dislikes are?
Only encourage with loving words when intimate – never criticize or judge,
Never laugh at your spouse when they are vulnerable and baring it all,
Don't put pressure on him to perform – a large majority of men have performance anxiety.  The more you help him relax,  the less stressed he will be, the better he will be able to perform,
Don't make sex about having a baby – it will happen if it's meant to be insha'Allah.  None of this, "Quick, I'm ovulating" business. The more relaxed you both are, the more enjoyable it will be, which will increase the frequency and the likelihood of getting pregnant,
Ask about each other's fantasies and as long as they are halal (permissible), then go for it – be accepting and non-judgmental when hearing each other's fantasies
Your wives are a tilth for you so go to your tilth, Surah Baqara 223. Meaning that you can have sexual relations in any way you want with your spouse as long as it's halal.
Initiate intimacy – don't wait for your spouse to make the first move every time.  Be proactive!
Be engaging during sex – don't make him feel like you are doing him a favor,
Never fake your enjoyment or else he will never learn how to please you,
Communicate during intimacy sharing your likes, dislikes and give gentle directions.
Make Him Feel Appreciated
When a man gets married he enjoys being the center of his wife's life.  He loves all the attention, the special meals and having his wife exclusively to himself.  Once children appear in the picture, everything changes for the man.  Not only is he not center stage – he is not even on stage!   He sees his wife completely absorbed with the new baby and as much as he loves and adores the child, he simply doesn't want to be replaced by him.
There are so many times that men are made to feel neglected.  Whether it's because of the newborn baby, her demanding job or her never ending list of errands and voluntarism, men are being overlooked and pushed aside. Each man is craving his wife's attention.  The woman that knows how to shower her man with attention and appreciation will win his heart.  In my practice, working with couples, I have discovered that most people either have no idea how to show appreciation or they mistakenly show it the way they would like to receive it.
So here are some practical and easy ways to show appreciation to your husband:
Greet him with a hug and a kiss when he arrives home. Men have a need to feel important,
Make him feel that you are glad that he is home- this will create a positive association to being home; therefore he will WANT to spend more time at home,
Get off the phone before he arrives,
Make sure the place is presentable,
Have a sumptuous dinner ready,
Verbalize that you appreciate his hard work and all that he provides,
Be happy – nothing shows appreciation like a content smile,
Be understanding when he has to stay late or has to travel,
Listen to him without multitasking – I know it's hard for us sisters to sit still and just simply listen, but it's so critical to make  a man feel heard,
*LOOK ATTRACTIVE*
You can lounge around in your sweats all day long chillin', but before your hubby gets home take 10 minutes to wear something attractive (depending on what he likes – some prefer jeans and a cute top, others prefer short skirts or dresses – find out what he enjoys) and dab some lipstick and mascara on.
Men are exposed to so many attractive women at work, at school, in the malls, on billboards, magazines and T.V. so in order to strengthen them to lower their gaze they need to have something worthwhile to come home to at night.  You don't have to be a supermodel to look presentable to your husband.  Just spend a few minutes to fix your hair and accentuate your best assets. Keep in mind sisters, that many times when husbands come home from a long day at work they may not immediatly notice your effort to dress up for him, so gently draw his attention to your new dress, haircut or makeup and let him know you did it just for him.
Make Him Feel Desired
When was the last time you gave a compliment to your husband? And I'm not referring to compliments on how well he fixed the leaky faucet. I mean a compliment on his looks or personality that will bring on a genuine smile.  It seems that the more comfortable we are with someone, the less polite and gracious we become.  Does that make any sense?  Each person desires attention and wants to feel attractive.  The need to feel attractive increases as men age, they require more assurance that they are still desirable and worthwhile.  There are two ways to make a man feel attractive: either tell him by giving him a compliment or show him that you are attracted to him.  Here are some ways to show your attraction to your husband:
Take the time to look at him – deep in his eyes and have your eyes lock. There usually isn't enough time to make eye contact and since everyone always has to be careful to lower their gaze in public, here is the chance to stare and be rewarded!
Smile affectionately,
Be generous in giving compliments – it's amazing how a person will light up with kind words.
Be playful, flirt and make him feel like the most attractive person
Create Variety
Variety is always desirable.  We enjoy an array of meals, an assortment of clothes and a selection of entertainment.  This yearning for variety can be fulfilled even in marriage.
Here are some simple measures you can take to add a little zest and variety to yourself.
Get different hairstyles and change the shade of your hair color – make sure it is something he will like.  Don't go for shocking – always choose styles and colors that suit you the best.  Don't all of sudden choose jet black if you are blonde for the sake of creating variety – just go a few shades darker or lighter or get highlights.
Have a nice wardrobe for the house.  "What, dress up at home?" YES!  You don't need to be all decked out, but you need to have casual, nice clothes for around the house.  Don't just hang out in sweats, pajamas or tacky clothes at home and look your best when you go out.
Get monthly maintenance at the salon.  You know the drill: waxing, bleaching, trimming.
Don't just wait for a lady's get-together or wedding to get these things done.  Make him feel valued by looking well groomed at home for him.
Invest in nice lingerie – it's not just for the honeymoon.  If you want your honeymoon to last a lifetime have a selection of lingerie that you wear regularly.  Select items that he would enjoy. Make sure that it looks flattering on you.  Not everything that is seductive will look flattering so choose ones that enhance your best features.  The secret is to look hot at home!
Try to create variety by getting intimate in different rooms (make sure you will not be unpleasantly surprised by a little visitor), alter the time of day that you get intimate (it doesn't always have to be in the evenings) and try to be a little adventurous.
From time to time, go for an overnight stay anywhere without the kids- you will be amazed how a different setting will improve your love life.
As you strive to create a strong bond with your husband by being a true friend, you will become closer and more intimate.  This intimacy will lead to a more satisfying and relaxed sexual relationship. With an ego that is showered with compliments, attention and appreciation, men will naturally feel more attractive and desired.  As they start feeling debonair, they will be more intrigued by you and your versatility.  You will create the variety which will break the monotony and have sparks flying. By investing the necessary time and effort into your marriage, you will be pleasantly rewarded with a more satisfied spouse and you will WIN HIS HEART!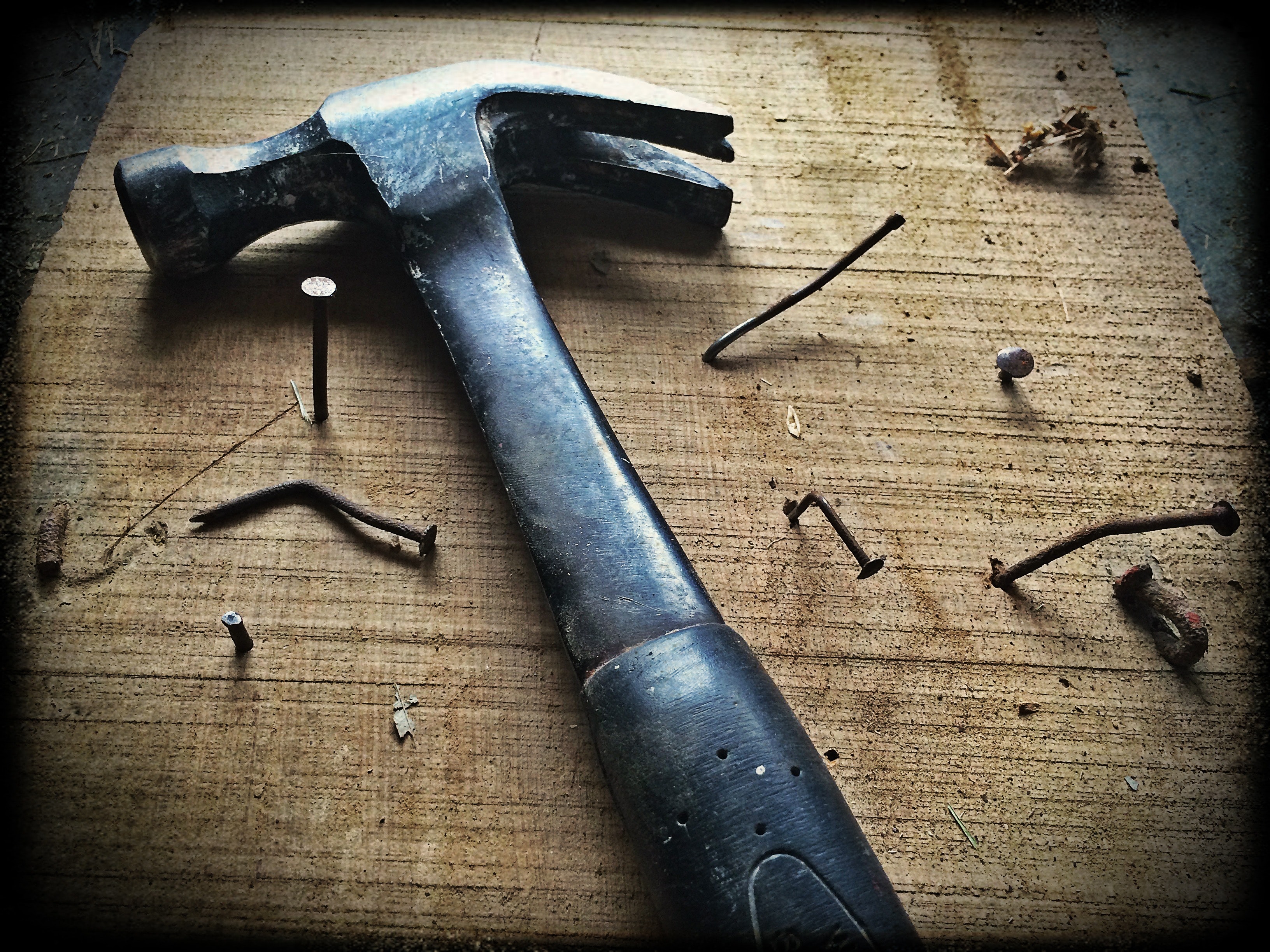 Spiritual abusers are con-artists, and if they were easy to spot then they would be far less successful. That is why you must exercise vigilance and your own judgment above that of public opinion. Never let the person's position make you trust them more than you would without it.
Spiritual abusers work covertly, present themselves well, and use their service as a cover beneath which to operate. The way to avoid them is to recognize their tactics and avoid being caught by them.
Blurring Lines
Spiritual abuse often begins with hard-to-spot precursors, with manipulators exploiting grey areas and blurring boundaries to confuse targets. For example, when setting someone up for illicit relations or secret marriage, teachers may begin with inappropriate jokes that lower boundaries.

They may touch others in ways that confuse the person touched as to permissibility, for example, men touching women on their hijabs rather than direct skin. They may inappropriately touch someone in ways that leave him/her wondering whether or not it was intentional.
There may be frivolous texting while the premise of engagement is 'work only'. Boundaries may be blurred by adding flirtatious content, sending articles praising polygamy, or mentioning dreams about getting married. The recipient may struggle to pinpoint what's wrong with any of this, but the bottom line is that they don't have to.
While these tactics may be hard to prove, you don't need to prove that you don't want to be communicated with in this way and that you will not tolerate it. You can withdraw from the situation on the basis of your own boundaries.
One of the key challenges in standing up to spiritual abuse is the lack of confidence in calling out bad behavior or the need for validation for wrongs. We may be afraid to a question a teacher who is more knowledgeable than us when he is doing clear haram. However, halal and haram are defined by Allah and no human has the right to amend them. If a religious leader claims exemption to the rules for themselves or their students, that's a big, bright, red flag.
Beware of Bullying
When you witness or experience bullying, understand that a Muslim's dignity is sacred and don't accept justifications of 'tarbiyah' (spiritual edification/character reformation) or breaking someone's nafs (ego). If you didn't sign up for spiritual edification, don't accept any volunteer spiritual guides.
If you did sign up, pay attention as to whether these harsh rebukes are having a positive or negative effect. If they are having a negative emotional, mental, or physical effect on you, then this is clearly not tarbiyah, which is meant to build you up.
When abuse in the name of tarbiyah happens, it is the shaykh himself or the shaykha herself who needs character reformation. When such behavior goes unchecked, students become outlets of unchecked anger and are left with trauma and PTSD. This type of bullying is very common in women's groups.
Trust Built and Trust Destroyed
There are different levels of trust, and as it relates to religious leaders, one does not need to investigate individuals or build trust for a perfunctory relationship. You do not need a high degree of trust if you are just attending someone's general lectures and not establishing any personal relationship.
If you want to study something with an Islamic teacher, do so as you would with a school-teacher, understanding that their position does not make that person either exceptionally safe nor exceptionally harmful. Treat religious figures as religious consultants who are there to answer questions based on their knowledge. Give every teacher a clean slate, don't have baseless suspicions, but if behavior becomes manipulative, exploitative, cultish, or otherwise abusive, don't justify it either.
Personal accountability is a cornerstone of the Islamic faith and we have to take responsibility for our own faith and actions. There is no need to be suspicious without reason, but nor is there a justification for blind trust in someone you don't know, just because they lead prayers or have a degree of religious education.
It is natural to ask ourselves whether people can be trusted after experiencing or learning about spiritual abuse. The answer is yes – you can trust yourself. You can also trust others in ways that are appropriate for the relationship. If you know someone well and they have proven over a long period of time to be trustworthy, keep secrets, and do not use you or take advantage of you, then it makes sense to trust that person more than a stranger or someone who has outward uprightness that you do not know well. That level of trust is earned through long-time demonstration of its characteristics.
Seeing someone on stage for years or relying on testimony of people impressed by someone should not convince you to lower your guard. Even if you do believe someone is pious, you still never drop your better judgment, because even saints are fallible.
Don't Fall for Reputation
Never take other respected leaders praising or working alongside an individual as proof of his or her trustworthiness. It is possible that the teachers you trust are unaware of any wrongdoing. It's not a reasonable expectation, nor is it a responsibility for them to boycott or disassociate themselves from another religious figure even if they are aware of them being abusive.
Furthermore, skilled manipulators often gain favor from respected teachers both overseas and domestically to gain credibility.
If one shaykh praises another shaykh, but you witness abusive behavior, don't doubt yourself based on this praise. The praise may have been true at one time or may have been true in the experience of the one giving the praise, but no one knows another person's current spiritual state as spiritual states can change.
Even if the abusive individual was previously recognized to be a great wali (saint), understand that there are saints who have lost their sainthood as they do not have isma (divine protection from sin or leaving Islam) like the prophets (upon them be peace) do. What was true yesterday, may not be true today.
Often praises of integrity, courage, and inclusiveness are heaped on men who support influential female figures. However, men who are praised as 'allies,' and thanked for 'using their privilege' to support female scholarship and the participation of women in religious organizations and events are no more trustworthy than those who don't.
Abusers are often very image-conscious and may be acting to improve their own image and brand strength. Influential male and female religious figures also help one another with mutual praising and social-proofing. That is how the misdoings of men who are supportive of women are ignored, as long as they support the right politicized causes such as inclusive spaces and diverse panels.
Don't be tricked into trust through a person's credentials. An ijazah (license) to be a shaykh of a tariqa is purportedly the highest credential. It's a credential that allegedly has a chain that goes all the way back to the Prophet

, but that does not impart any of the Prophet's character or trustworthiness in and of itself. A shaykh has to continuously live up to the ijaza and position. The position does not justify behavior outside of the sharia or any form of abuse. Scholars are inheritors of the Prophet

only to the degree to which they embody his character.
When a teacher who hasn't spent adequate time with righteous shayukh abuses, they are said to lack suhba (companionship of the pious), and that is why they are abusive.
The truth is many of the worst abusers in traditional circles are highly certified, have spent adequate time with shayukh, are valid representatives of them, and are able to abuse because the previously mentioned credentials lead to blind trust.
Don't let certifications about spiritual abuse, ethical leadership, or the like mean anything to you. Skilled narcissists will be the first to get such certifications and take courses because they know this will make people trust them more. You will see courses on 'healthy leadership' and 'spiritual abuse prevention' being taught and designed by them. There is a false premise behind such certifications that if religious leaders knew how abuse occurs and the damage it causes victims they wouldn't do it. The fact is they know how abuse works, know how damaging it is, and don't care. In a way, it's good to have lessons on spiritual abuse from purveyors of abuse, just as learning theft prevention from a thief might be the most beneficial.
Don't judge by rhetoric
Don't look at the rhetoric of groups or individuals to see how seriously they take abuse. Spiritual abuse occurs in all groups. It is common for members of one group to call out abuse that they see in another group while ignoring abuse occurring within their own group.
Sufis who will talk about the importance of sharia, label others as 'goofy-Sufis,' and insist that real Sufis follow sharia, will very often abuse in private and use the same justifications as the other Sufi groups they publicly deride.
Many imams and religious leaders will talk publicly about the importance of justice, having zero-tolerance for abuse, and the importance of building safe spaces, while they themselves are participating in the abuse.
Furthermore, female religious leaders will often cover up secret marriages, and other abuses for such men and help them to ostracize and destroy the credibility of their victims as long as their political views align. Muslim mental health providers often incorporate religious figures when they do programs, and in some cases they involve known abusers if it helps their cause.
In some cases, the organization does not know of any abuse. Abusive individuals use partnerships with Muslim mental health organizations to enhance their image as a "safe person." This is especially dangerous due to the vulnerability of those struggling with mental illness and spiritual issues, who may then be exploited by the abuser. It is a community responsibility to ensure the safety of these vulnerable individuals and to ensure that they do have access to resources that can actually help them.
Don't judge by fame
One false assumption is that the local-unknown teacher is sincere while the famous preacher is insincere and just wants to amass followers. This contrast is baseless although rhetorically catchy.
The fact is, many unknown teachers desire fame and work towards it more than those who are famous. Other times the unknown and famous teacher may have the same love of leadership, but one is more skilled than the other. They both may also be incredibly sincere.
Ultimately, we cannot judge what is in someone's heart but must look at their actions, and if their actions are abusive, they are a danger to the community. Both famous and non-famous teachers are equally capable of spiritual abuse.
Look for a procedure
Before being involved in an organization, look for a code of conduct. There is no accountability without one in non-criminal matters. Never depend on people, look at the procedures and ensure that the procedure calls for transparency, such as the one we at In Shaykh's Clothing published and made free for the public to use.
Procedure also applies to an organizations' financials. Do not donate money to organizations based on personalities, instead demand financial transparency and accountability for the money spent. There is great incentive for spiritual abusers to win the trust of crowds when it means they can raise money without any financial accountability.
But what about Husne-Zann? Thinking well of others?
Allah tells us يَا أَيُّهَا الَّذِينَ آمَنُوا اجْتَنِبُوا كَثِيرًا مِّنَ الظَّنِّ إِنَّ بَعْضَ الظَّنِّ إِثْمٌ
"O You who believe, leave much suspicion, indeed some suspicions are sinful" (Quran 49:12).
From this verse, we see that some – not all negative opinions are sinful. The prohibition is partitive, meaning some bad opinions are permissible.
If someone punches you, it is not hunse-zann to assume that person just happened to stretch with a closed fist and did not see your face was in the way. This kind of delusion will lead to you getting punched more. To be wary of their fist isn't a sinful level of suspicion.
Part of why spiritual abuse is difficult to detect is that its purveyors have a reputation for outward uprightness. They are thought well of in the community, and in many cases they are its pillars and have decades of positive service to their defense. Assuming that someone cannot be abusive simply because they have been a teacher or leader for a long time is not husne-zann. When facts are brought to light- like a fist to the face – it is delusional to assume they didn't mean it that way.
If someone does something that warrants suspicion, then put your guard up and don't make excuses for those actions. Start with a general guard and be procedural about things which require a procedure.  For example, if you are going to loan someone money, don't just take their word that they will pay you back but insist on a written record. If they say they are offended, just say "it's my standard procedure to avoid any confusion later on." A reasonable person won't have an issue with that. If someone mentions on the phone they will pay you $100 for your work, write an email to confirm what was said on the phone so there's a record for it.
Lastly, and most importantly, never leave your child alone with a teacher where you or others cannot see them. Many cases of child sexual assault can be prevented if we never allow children to study alone with adults. There should never be an exception to this, and parents much uphold this as a matter of policy. Precaution is not an accusation, and this is a professional and standard no one should reject.
Bipolar Exiled: Oscillating between the Mind's Terrain and Physical Boundaries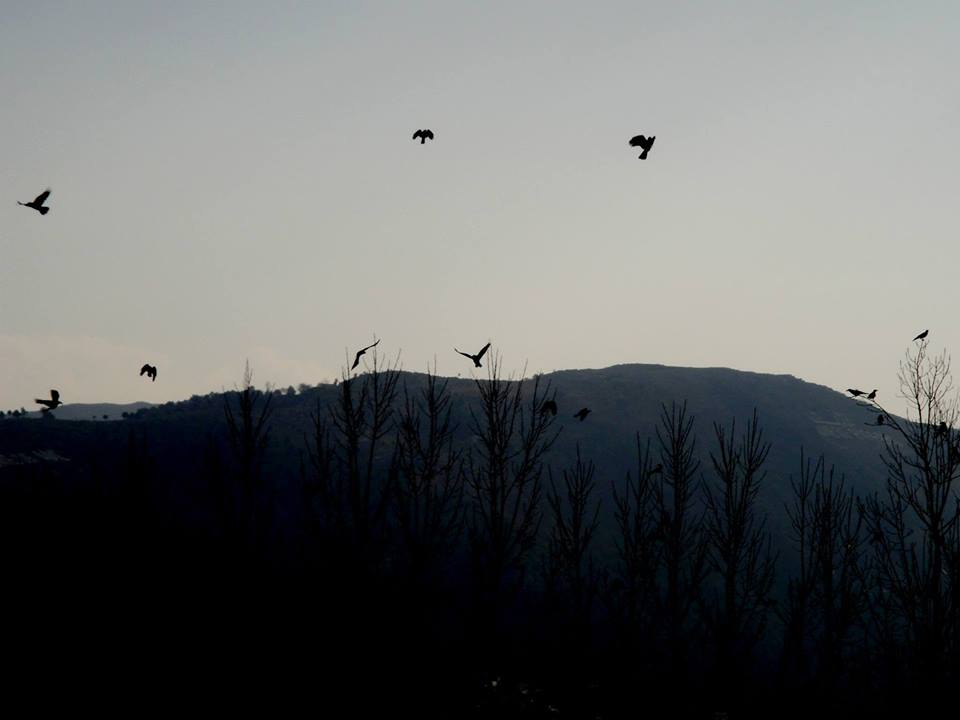 By Farzande Jehan
"And what is the matter with you sister, you are not well either?"

She is speaking to me in Urdu. We are both Pathan. And now I am thinking of one universal ailment that I can supply this lady with and leave it at that. I say that I have depression. She looks at me puzzled, looks at the lady sitting next to her, searching her face for a clue but to no avail. Can I explain 'depression' to her? This is going to be difficult. Why don't I..
"I have a mood disorder."
Pakistanis use the word 'mood' and 'moody' all the time; she should know. As I wait for a response, the same blank expression on her face. No comprendo. Rescue her furzy, she is losing you.
"Okay, so sometimes I am very happy, bohth khush," I raise my hand as high as possible, "And sometimes I am very sad, bohth khafa." I bring my hand down low.
"Ahhh!"
The thing's been expressed in the right words.
To elaborate I say: "What I come here for…" -and there is newfound confidence in my voice too- "…is to make sure that it is leveled."
This I demonstrate by slicing through the room with my theatrical hand. I resettle in my chair. I have successfully regained my right to be here. I am quiet not because I am rude, but because I need composure.
---
2009
I was 23, visibly Muslim, living in NYC, and just about ready to enter an adulthood promised to many of the youth of my time. I was a graduate student the year I was diagnosed with bipolar disorder, and had all but completed two of the courses that led to my degree. I owed many of life's successes and some failures too -but more of the good- to my ex-commuter status. My family preferred that I live at home, so I'd take the D from Brooklyn and transfer to the 1 somewhere in Midtown (God help you on the weekends when maintenance reroutes).
The summer of my onset, two white passengers in an underground train whispered about the news of Michael Jackson's death. The couple scheduled to get help from martinis to cope with their pain.
The isolation I experienced and the spiritual inclination I harbored from a young age worked as seamless elements in the pursuit of removing me from my reality… your reality. I lived in a place that was in extreme contrast to the ideals I cherished. New York did successfully provide the tools that accurately identified the whatnots so that the whats that mattered remained.
Insanity is doing the same thing over and over again and expecting different results. How do you reconcile a reverence for a Deity that felt too far? My jugular vein reminded me of vessels and of things that hold quantity. Water indeed is life and Muslims agree that God is everywhere, so where do we draw the line? If I labored just enough, the distance that separated me from my Creator would shorten, I believed. The city that never sleeps left me sleepless.
---
A dirty curtain separated the men from the women. We were in the fourth season of the year and I start counting mine from Spring. My family returned to the go-back-to-your-country type of country in 2014, before Trump came to office and after Obama dropped drones on my ancestors' homeland. A heater was supplied for the menfolk. The woman who was interviewing me earlier tended to her sick child, laid stretched out on the seat because her daughter had difficulty sitting up. Mental distress carries the marker of a plague struck in nations like the one where I live. Poverty exposes what little cover there is.
The office we were in was Dr. Rehman's. His portrait was grinning at us. It seemed to be saying, "Give me your money you lunatic, you need help!"
An ayat from the Holy Quran about shifa, remedy, that it is ultimately in the hands of Allah

, hung on the opposite wall, punching the arrogant grin in the face. In life we seek balance. The verse reassured me: "Don't worry so." It seemed to say: "Answer the man's questions and go home happy – all is well."
I breathed in as I looked down at my feet. I know that in Spirituality, things have specific destinies too and not just mortals. The thought that visits me from time to time: maybe it's the shoes I am wearing that are carrying me to places where I don't belong, belong.
A woman placed a prayer mat in front of me that day for herself. She was facing the qibla for the fourth time. I patiently waited for my number to be called. "Twelve!" I heard. Covering my face -because now I will be passing through rows of men- I got up to leave the patients' patience testing room.
---
1997
I was twelve-years old in the year we immigrated to America, eleven when I first landed on the brave soil. We were arriving in two hours and mother wanted everything in order. The first thing she saw was the sight of her younger daughter's head. My head! It needed attention. It required attention. I almost wanted to cry when she was brushing my hair, and not because she was pulling at the strands. I had tears in my eyes because I had tasted Tropicana orange juice with no pulp for the first time in my short life.
—
My best friend from high school had paid me a visit on my second hospital stay, I had been in treatment for four months and in denial of my initial diagnosis. The proceeding to dump all medicine and carrying on with life until trouble lurked once more -the serpent raising its head drama played itself out. It's a common prelude that way too many people experience in the initial processing of a newfound knowledge about the self.
Brooklyn was hit by a storm so severe that my family walked several of the miles on the day I was getting discharged. There were no taxis in sight for hours and the MTA was not functioning. My friend was expecting her first baby and had rushed to see me. She had a bag full of oranges to give to me. The setting and the process of checking in to visit your loved ones -and not to mention the presence of other patients who are sometimes in worse condition than you are- has the potential to throw your visitors off. I did not want to shock her but I was too helpless in offering an alternative view.
People go to zoos to see animals in cages. Seeing me in a gown, though I had my head covered, a scarf -in that was the familiar-, had I seemed weak to her? Was I the sight people conjure when they think 'mentally ill'? This was my friend, and I wonder how much of the stereotype I filled in for her and to what degree, if at all? Had she had pity on me or was being sympathetic her character trait? Shouldn't unborn children be kept away from sick persons like me at that time?
For those of us in societies where there is  chaos within and a violence outside, was I mentally ill if my brain is part of my body? I was bodily ill, wasn't I? Organ-ly ill. My mind had not stopped working. I was not pagal*, No! (*refers to somebody who is insane and is mainly a pejorative in South Asian communities) My brain had gone into overdrive and my thoughts were shooting at each other. This I know because I lost control. How did I allow myself to become so wild that I needed to be tamed? What was this force? Was it even my fault and does every event have a cause? I must have looked like a prisoner yet I have tasted freedom. Out of my own free will, I carried a transaction to deposit the 'me' in me in the hands of the One who made me. Whereas qismt (destiny) is sometimes cruel, God we know is always Merciful.
—
It requires strength to hold an image of a person you care for, far removed from a space that you once shared and to meet them at that threshold. An image like that is etched in memories for long times. Sadaf knew of my liking of oranges. Her gesture meant more than any flowers ever could represent her love for me. My employer was her ex-employer, otherwise knowledge of my hospitalization(s) was usually limited to family. After getting discharged and being somewhat stable at this point, I visited her at her house. Ibraheem assumed that the beauty mark on my chin was nothing but a button! That if he pressed on it, I would turn into a walking/talking toy. I let him play for as long as he wanted since I loved seeing the smiles on his face and the way he would giggle. I'd behave like a robot and only stop the awkwardness when he'd press the button again.
---
The disorder that I have and the control that it has over me is somewhat like little Ibraheem's curiosity. It presses a button and I turn into a person other than me. I please it. I entertain it to the extent where it starts to get bored or needs a diaper change not when I lose the strength to continue. The only downside in playing this game is that the thing habitually forgets to turn the button off. It leaves me running into walls and breaking things and getting hurt in return. We need a team of rescuers, a hospitalization, and strange medicine with stranger names to bring me back.
I was shocked when I first read in our Islamic literature that the Creator laughs.
Abu Razeen reported: The Messenger of Allah, peace and blessings be upon him, said, "Allah laughs at the despair of his servant, for he will soon relieve him." I said, "O Messenger of Allah, does the Lord laugh?" The Prophet said, "Yes." I said, "We will never be deprived of goodness by a Lord who laughs!" [Sunan Ibn Mājah 181]
I understand a thing like that somewhat differently from how others read it.
After spending my twenties toiling in making sense of it all, my recovery has a lot to do with a change of terrain. It is the distance I needed to sort things out. I studied Orientalism in New York but read Edward Said speak of his love for an aunt who helped Palestinian refugees find shelter in his Out of Place: A Memoir here in Pakistan. The human component of scholarship, something that was missing previously, became vital at closing the gaps of humanity I was made deprived of. Healing begun.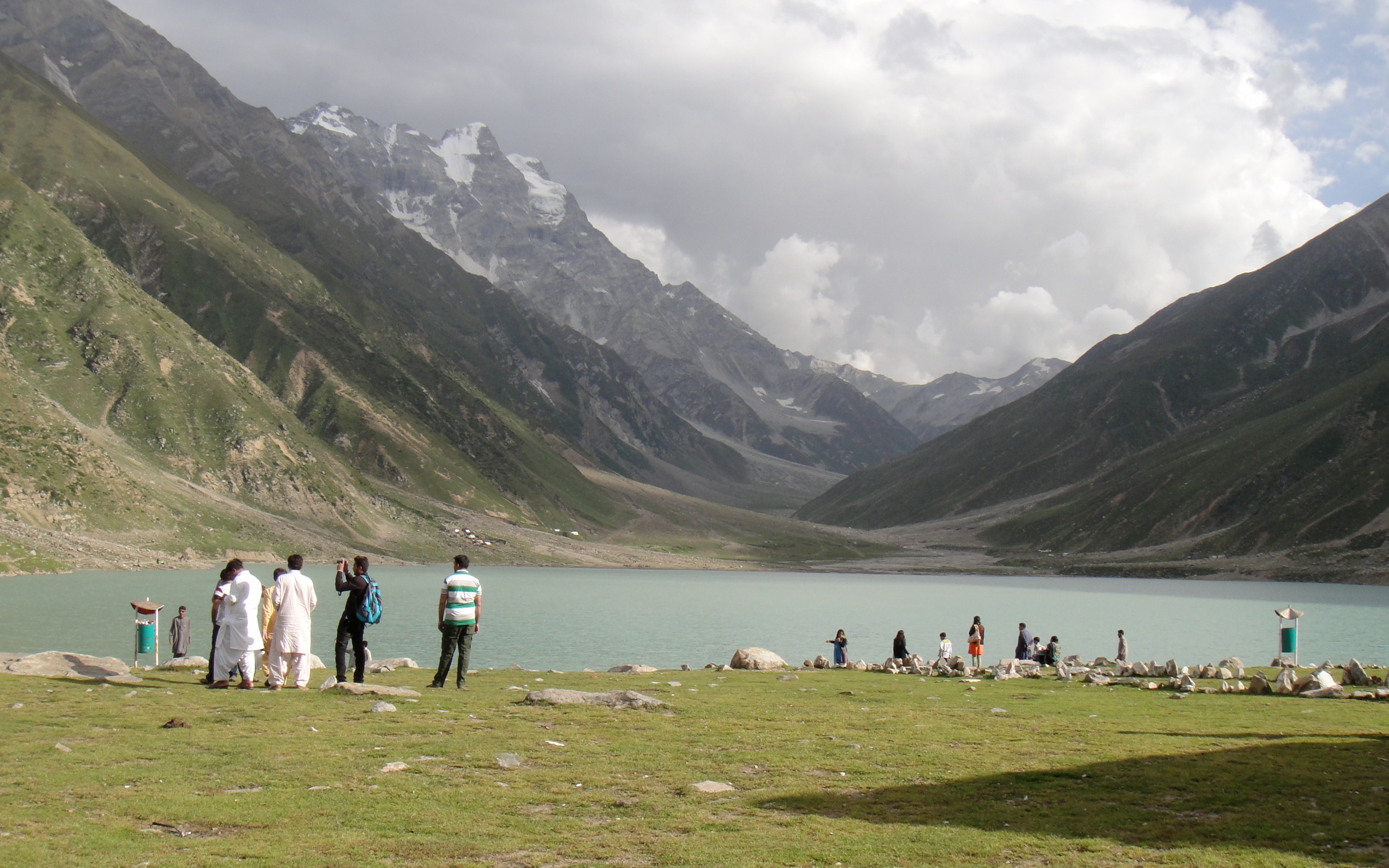 By sharing my story, I'd like for people who are diagnosed with illnesses like bipolar to keep steadfast. No matter your creed or the place where you are from, know that you are not alone. And for family and friends who bear witness to the turmoil that infects a loved one to stand strong. Your strength or lack thereof has a direct impact on our wellness.
In the Quran it says that we will be tested with sons and wealth [Surah Al-Anfal;28]. Having a mental illness is a kind of test that has no beginning, nor a definite end. Take care of your health before sickness visits you is a famous saying of Prophet Muhammad

. There will be days when you feel frustrated and question the just ruling of a Just God. Reach out and feel blessed, for being a Muslim carries the weight of family keeping bonds.
Ideally, the Ummah is one that conducts checks and balances so that the affairs of our Muslim brethren are running smooth. Unlocking and internalizing the goodness and the kheir that Allah

has placed in the world for our taking requires humility, an admittance of our own neediness followed by the realization of and acknowledging our smallness in a universe that is run not by us. Believing in God and trusting in Him are not the same.
The meaning of the word Islam is peace. Muslims exchanging the greeting of peace with other Muslims is an experience. Transferring that practice and truly living that peace needs patience. The challenge of living with and sometimes outliving a mental illness requires a tailored kind of submission. The hush of stability hums low in the beginning when loud is the announcement of a calamity. Faith after all is belief in the existence of hope alongside the tragedy that is life. What is more, our bodies are rented to us. The obligation of living inside them is not a punishment. It is a privilege. The challenge is to be at peace with our predicaments and that can be easily achieved since I believe that all of us are capable of nourishing our minds and feeding our souls, perhaps not at the same pace but the possibility of recovery is guaranteed once we take that initial step. It is realizing the potential of and exercising resilience itself that saved me. To transfer that hope in the mode of words is the least I can offer. May Allah

accept, ameen.
Show, Don't (Just) Tell – The Right Way to Tackling Mental Health
The writer is currently a doctoral student in American Studies at Area Study Centre 
of Quaid-e-Azam University, Islamabad. Previously, she holds a Masters in Liberal Studies from Columbia University. You may reach the editorial team of Muslim Matters if you wish to contact her.
How To Be Positive In Hard Times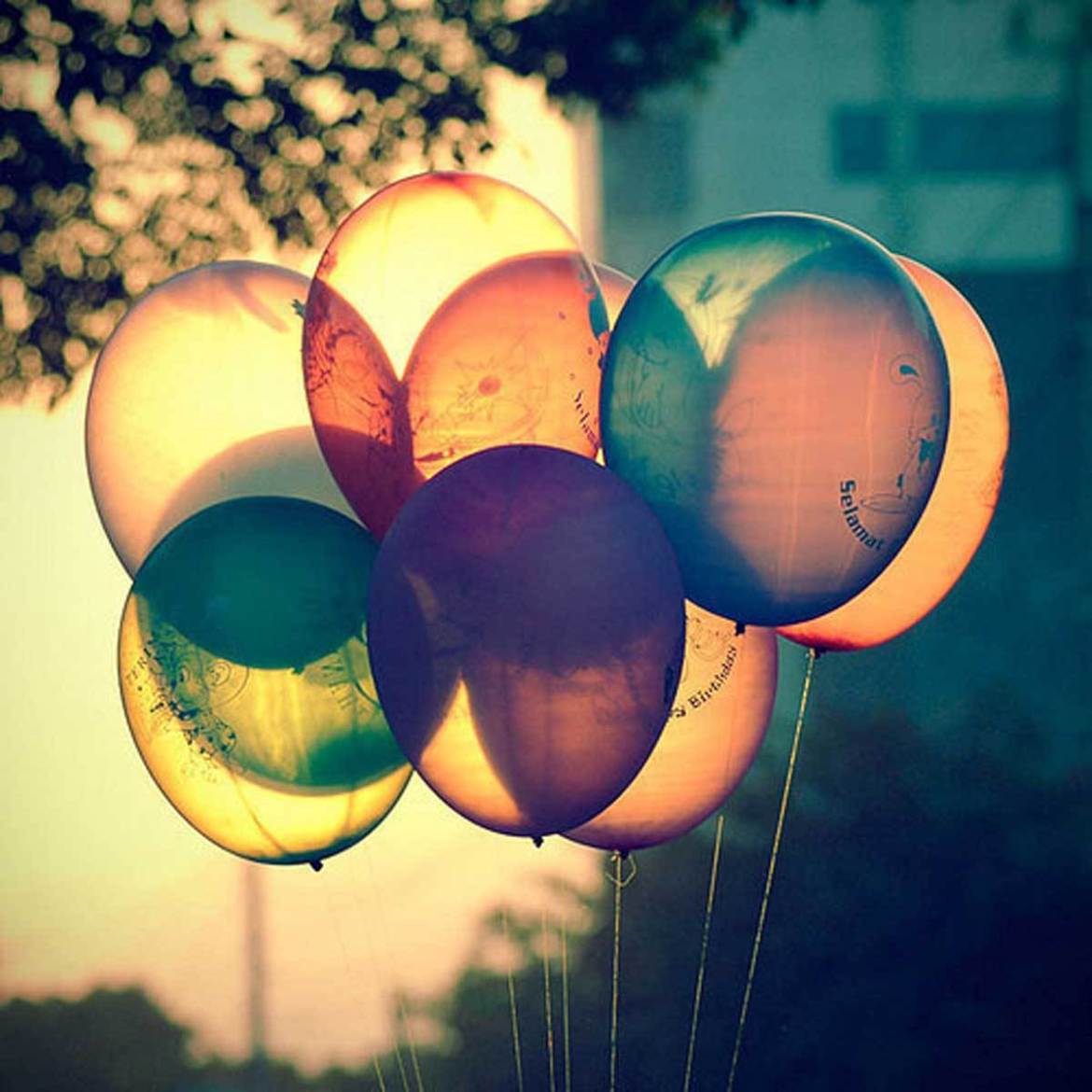 We all know that we should be grateful. And we definitely know that we should be certain that whatever happens is good for us as believers. However, when we are tested -as we inevitably are-, many of us crumble. Why is that? Why are we not able to 'pass' these tests, so to speak? Many of us after a tragedy become hapless, sad, depressed, angry, or bitter.
The essence lies in knowledge that is beneficial, and the best form of knowledge is that which an individual can apply to their day-to-day life on their own. Here are a few tips to increase your patience in hard times. Like building muscle at the gym, it takes time to exercise this habit, but becomes easier over time:
Manage Stress: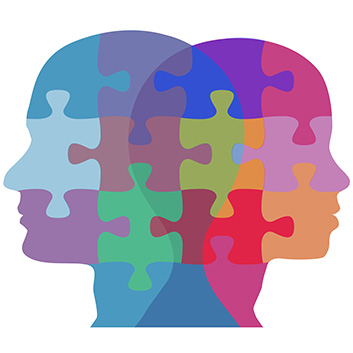 Unfortunately, stressful events are abundant in our lives. People under stress can find themselves falling into thinking errors. These thinking errors include -but are not limited to-: black and white thinking, mind-reading, self-criticism, negative filtering and catastrophizing. Together this can affect how we perceive reality. Next time you are tempted to make a catastrophe out of a situation, stop and ask your self two questions:

Is this really a big deal in the larger scheme of things?
Are there any positives in this situation?
Have a Realistic Perspective of Qadr:
Although it is part of our creed to believe in divine destiny, personal responsibility is still of importance and we cannot simply resign ourselves to fate; especially if we have some sort of influence over a situation.
Allah

says in the Quran:
لَهُ مُعَقِّبَاتٌ مِّن بَيْنِ يَدَيْهِ وَمِنْ خَلْفِهِ يَحْفَظُونَهُ مِنْ أَمْرِ اللَّهِ ۗ إِنَّ اللَّهَ لَا يُغَيِّرُ مَا بِقَوْمٍ حَتَّىٰ يُغَيِّرُوا مَا بِأَنفُسِهِمْ ۗ وَإِذَا أَرَادَ اللَّهُ بِقَوْمٍ سُوءًا فَلَا مَرَدَّ لَهُ ۚ وَمَا لَهُم مِّن دُونِهِ مِن وَالٍ 
For each one are successive [angels] before and behind him who protect him by the decree of Allah. Indeed, Allah will not change the condition of a people until they change what is in themselves. And when Allah intends for a people ill, there is no repelling it. And there is not for them besides Him any patron. [Surah Ar-Ra'd;11]
This puts the responsibility on us to change ourselves. Notice the word, themselves. We are not responsible for events beyond our control. These events include the behavior of our spouses, the affinity of our children to the religion, the love in the hearts of people, the weather, the gender of our child (or how many we have), or even the amount of money we will earn in a lifetime -to name a few. Often we become stuck and focus on our conditions, rather than focusing on our own behavior.
Nourish Positive Thinking: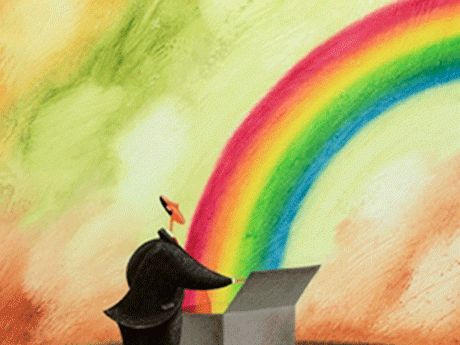 In order to be able to have a wise and calculated response to life's events, we must learn to interpret these events in a way that assign positive meaning to all. Allah

is after all, how we perceive Him to be. Shaytan interferes with this process through waswaas (interjecting thoughts that are based on negativity and falsehood). His goal is for the Muslim to despair in Allah's

mercy. The goal is not to be happy all the time; this is unrealistic. The goal is to think well of Allah

as consistently as possible.
Create a list of what you are grateful to Allah for daily.
Remind yourself everyday of the positive aspects of situations when your mind falls to default negative thinking. Self-criticism will will only encourage you to take full responsibility for negative life events and become depressed, or at the opposite end take no responsibility whatsoever; either mind-set does not help us improve our self.
Remind yourself as well as others of the benefits of Positivity:
 On an individual level, once we begin to think positive about ourselves and our life, we become optimistic. This positivity will then also effect our perception of others. We become more forgiving, over-looking, and patient with others when we can see the positives in any situation.
Increased rizk and feelings of well-being
Reduced likelihood of reacting in a negative way to life's events; increased patience.
Increased likelihood of finding good opportunities in work, relationships and lifestyle.
Higher energy levels and motivation to take on acts of khayr and benefit.
Practice self-care as a daily routine:
Our bodies have rights on us. Our souls have rights on us. Our family has rights on us. Allah

has rights on us. Often, when there is an imbalance in one area, our whole being can sense it. This creates anger and resentment towards those around us and life in general.
Take care of your body, feed it well and in moderation and exercise in a way that makes you feel relaxed.
Pray your prayers, read the Quran, maintain the rights Allah and your own soul have on you.
Take care of your tongue by avoiding back-biting and complaining.
Take regular showers, comb your hair, brush your teeth, and wear clean clothes; even if you are at home.
Take care of your mind by doing dhikr as much as possible and letting go consciously of ruminating on situations.
Do not over-rely on your emotions:
Our emotions are a product of our thoughts. Our thoughts can be affected by slight changes in the environment such as the weather, or even whether or not we have eaten or slept well.
كُتِبَ عَلَيْكُمُ الْقِتَالُ وَهُوَ كُرْهٌ لَّكُمْ ۖ وَعَسَىٰ أَن تَكْرَهُوا شَيْئًا وَهُوَ خَيْرٌ لَّكُمْ ۖ وَعَسَىٰ أَن تُحِبُّوا شَيْئًا وَهُوَ شَرٌّ لَّكُمْ ۗ وَاللَّهُ يَعْلَمُ وَأَنتُمْ لَا تَعْلَمُونَ 
"And it may be that you dislike a thing which is good for you and that you like a thing which is bad for you. Allah knows but you do not know." [Surah Al-Baqarah;216]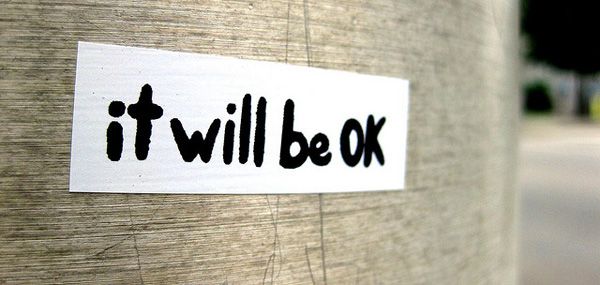 Ultimately, our perception can be manipulated by our thoughts, shaytan, and other factors. Allah

is not limited in His perceptions due to stress, emotions, or circumstances and moods. Therefore, we should be humble to defer our judgements to Allah's

ever-lasting judgement. Far from naval gazing, the more we are aware of our internal perceptions, emotions, and motives, the more able we are to practice Islam in its full essence. Our forefathers understood this deeply, and would regularly engage in self-assessment which gives you a sense of understanding and control of your own thoughts, emotions and actions.