"Civil Rights" Group ADL Backs Bigots & Islamophobes Against Cordoba House "Ground Zero Mosque"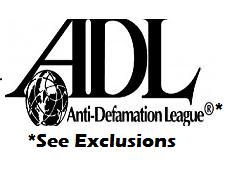 MM's Coverage of Park51 (Mislabeled "Ground Zero Mosque")
In what has startled many in the mainstream media, not exactly known for being kind to Muslim causes, ADL (Anti-Defamation League), the premier Jewish civil rights organization in America* has joined the ranks of bigots, Islamophobes, and opportunistic politicians in coming out against the Cordoba House, or what is being referred to as the "Ground Zero Mosque". ADL is in the proud company of some racist tea-party members, Newt Gingrich, Sarah Palin, Rick Lazio, FOX News and a host of other haters.
The ADL statement can be found here, with the following widely mocked para (talk about bad logic):
Proponents of the Islamic Center may have every right to build at this site, and may even have chosen the site to send a positive message about Islam. The bigotry some have expressed in attacking them is unfair, and wrong. But ultimately this is not a question of rights, but a question of what is right. In our judgment, building an Islamic Center in the shadow of the World Trade Center will cause some victims more pain —unnecessarily — and that is not right.
As in the article that I co-authored with Mohamed Elibiary, leading the Cordoba House initiative are people who are well known in the New York community, so this cannot be anything except pure bigotry that is fueling the anti-initiative "haterade".
Of course, the fact that the mosque is nowhere near being AT Ground Zero has been completely lost on the bigots, though it still begs the question, "EVEN if it were on Ground Zero, so what??" In fact, there was a prayer space right WITHIN the World Trade Center Building and that "on any given Friday upwards to 1,500 Muslims pray[ed] Jumu'ah [Friday prayers] at the World Trade Center".
Back to ADL: Even recognizing the fact that its director, Abraham Foxman has become a firm peg in the Israeli Lobby (making ADL far more political than it was ever intended to be), even considering Foxman's desire to label everyone who is against Israel's occupation as being anti-Semite (former President Jimmy Carter's book on Israel was anti-Semitic), it is still surprising that an organization that prides itself in its history of civil rights defense, can have an official declaration that sides so openly with bigotry. One can only assume that Foxman has dug the pro-Israeli dagger so deep into the psyche of this famous civil rights organization, that  ADL now sees all Muslims as simply "more Palestinian supporters", making any initiative that gives Muslim more say in American life as being a potential danger for Israel's Lobby, and hence an effort that must be killed.
What is also interesting about the story is the number of voices that have come out strongly against ADL, which must have surely surprised the organization which is probably used to seeing unquestioned support from the mainstream media. Even the famous Paul Krugman broke from his "usual beat" to call the ADL statement, "Shameful — and stupid". Krugman reminds the Jewish organization that it is "Bad for Jews",
So let's try some comparable cases, OK? It causes some people pain to see Jews operating small businesses in non-Jewish neighborhoods; it causes some people pain to see Jews writing for national publications (as I learn from my mailbox most weeks); it causes some people pain to see Jews on the Supreme Court. So would ADL agree that we should ban Jews from these activities, so as to spare these people pain? No? What's the difference?
Gawker calls the statement "pathetic", summing it up like this" 'Some' opponents may be bigoted enough to believe that a Muslim community center two blocks from Ground Zero is offensive, because Muslims = 9/11. Well, the bigots should win anyway! Productive day at the office, ADL."
Adam Serwer reminds ADL that such a statement, which he believes would never have been issued if "the building in question happened to be a synagogue, and the builders happened to be Jews", is "increasingly eroding its already weakened credibility as a nonpartisan organization". Joshua Holland at AlterNet agrees saying that the group is on a "journey to irrelevance." Greg Sargent at Washington Post's Plum Line doesn't mince any words either when he says that ADL has effectively sided with bigotry, "On this one, you're either with the bigots or you're against them. And ADL has in effect sided with them."
Lest we negatively paint all Jews with this wacky ADL statement, let's remember that Krugman, Holland and possibly Serwer (quoted above) are all Jewish, and so is the political Jewish organization, J Street, whose President issued a statement in support of the Cordoba Initiative. Quite ironic, isn't it, considering that J Street is not the "civil rights organization with nearly a 100 year history"?!
We would hope the American Jewish community would be at the forefront of standing up for the freedom and equality of a religious minority looking to exercise its legal rights in the United States, rather than casting aspersions on its funders and giving in to the fear-mongerers and pandering politicians urging it to relocate.
CAIR has asked ADL to retract the statement, but I am not holding my breath for that to happen!
ADL History
*Some history on ADL below and how far it has fallen off its charter to protect civil rights for "all" [Source]
Founded in 1913 by the B'nai Brith, the ADL was created in response to the conviction of Jewish businessman Leo Frank, who was found guilty in the murder of a 13-year-old girl in a case many said was a racially-motivated miscarriage of justice. Frank was kidnapped from prison and lynched by a mob in 1915.
The group today describes itself as "the nation's premier civil rights/human relations agency." The group "fights anti-Semitism and all forms of bigotry, defends democratic ideals and protects civil rights for all."
Retire Aladdin To The Ends Of The Earth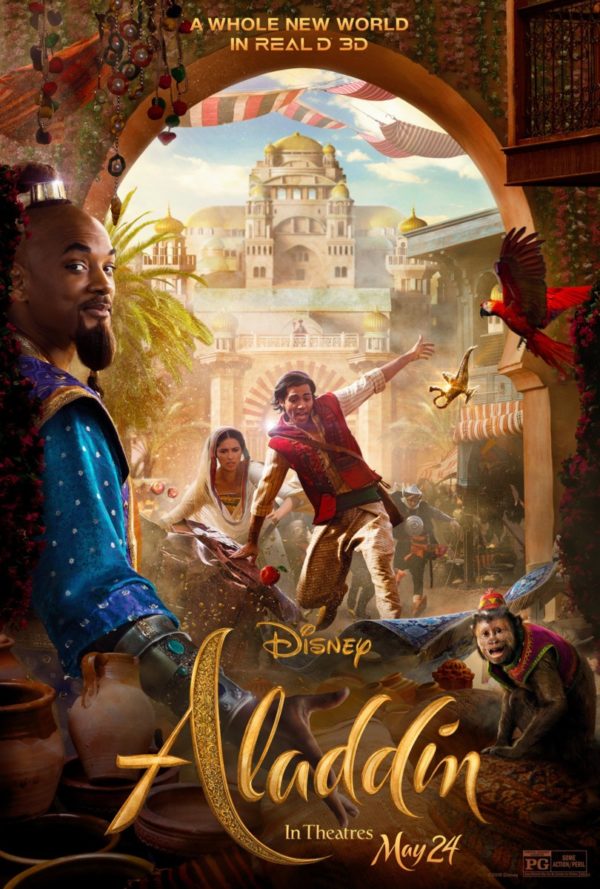 By Jinan Shbat
I grew up in an upper-middle-class suburb in Ohio, where I never felt different than the kids in my neighborhood. Sure, my siblings and I had odd-sounding names, and we spoke a second language. But to our neighbors and classmates, we were white, like them. However, that perception changed when I was 11-years-old, when a Disney cartoon movie named "Aladdin," was released based off of a character created by a French orientalist at the height of Orientalism. At first, my siblings and I were excited because we thought Disney had made a movie that represented us. However, shortly after the movie came out, the questions began.
Are you from Agrabah?
Do you have a magic carpet? Are you going to be married off to someone your parents choose? Do you have outfits like Jasmine?" My head was swarming with all these questions, and I admit, I was intimidated. A little scared, too. I didn't know how to answer them, and so I just shook my head and walked away.
My parents thought they were doing us a favor by buying the movie and have us watch it anytime other kids came over to play. This just created a larger divide between us, and soon my siblings and I were the "other." It made me hyper-aware of my brown skin, my visiting foreign grandparents, and my weird-sounding name that no one could ever pronounce correctly. As I grew up, the movie and its racist, Orientalist tropes followed and haunted me. Anytime anyone found out I was Arab, they would ask, "oh, like Aladdin?" I didn't know how to answer that. Was Aladdin Arab? South Asian, Persian? These were all different ethnicities, yet the movie seemed to be an amalgamation of them all, set in a fiction land I could not identify.
Why is Disney's Aladdin Harmful?
It may not seem like a big deal to be misidentified in this way, but it is. And these stereotypes that have been present in Hollywood for decades are a huge disservice to our communities- all our communities- because when you misidentify a person's culture, you are saying that all people of color are interchangeable— which is dehumanizing.
With the new release of the live action version, "Aladdin" is reinforcing the trauma and obstacles we have had to fight for the last 30+ years. The addition of a diversity consulting firm made Disney look good; it showed good faith on their part to receive feedback on the script to try and improve it.
However, issues remain with the original story itself, and no amount of consulting will change that.
Although the Aladdin remake was marked by controversy over Disney "brown-facing" its white cast, and despite original Aladdin's racist history, last weekend Disney's live-action version soared to $207.1 million globally. Money experts tell us that the remake success comes from the "power of nostalgia"- that is, the film's ability to connect with feel-good memories.
The original production is the second highest grossing film project in Disney history. Last weekend, millions flocked to the remake in record numbers, despite critics' negative and mixed reviews.
The accompanying Aladdin Jr. play is also a major concern, sales of which will skyrocket because of the film. Disney only recently removed the word 'barbaric' in its description of Arabs in the opening song. Many more problems abound, but Disney promises through its licensing company, Music Theatre International, to keep the concepts explored in the original production intact.
A Whole New World Needs Less Anti-Muslim Bigotry
From my perspective, as an organizer that fights a huge Islamophobia network in my daily work, it would be a disservice to my work and our community to sit by and allow racist, Islamophobic, orientalist tropes to make their way into our theaters, homes, and schools. What exactly is not a big deal in this movie? The depiction of Arabs and South Asians as one demographic, the storyline of forced marriage, power struggles, a black man playing a genie literally bound by chains to a lamp?
Hollywood's history of Islamophobia needs to be rectified. There is a plethora of writers, actors and creative minds with alternative positive portrayals of Muslims, Arabs and South Asians. Our consumer appetite must shift to embrace authentic stories and images about people like me.
Aladdin is beyond repair; in its original form, it is problematic. No number of meetings with executives will fix the problems that are still prevalent. It should be retired, indefinitely, and put on the shelf with all the other racist caricatures from Hollywood history.
It's our duty to speak out- and if you don't believe we should, then you can choose to stay silent. I cannot.
Jinan Shbat is an organizer in Washington DC.
Faith Community Stands With Peace And Justice Leader Imam Omar Suleiman During Right Wing Attacks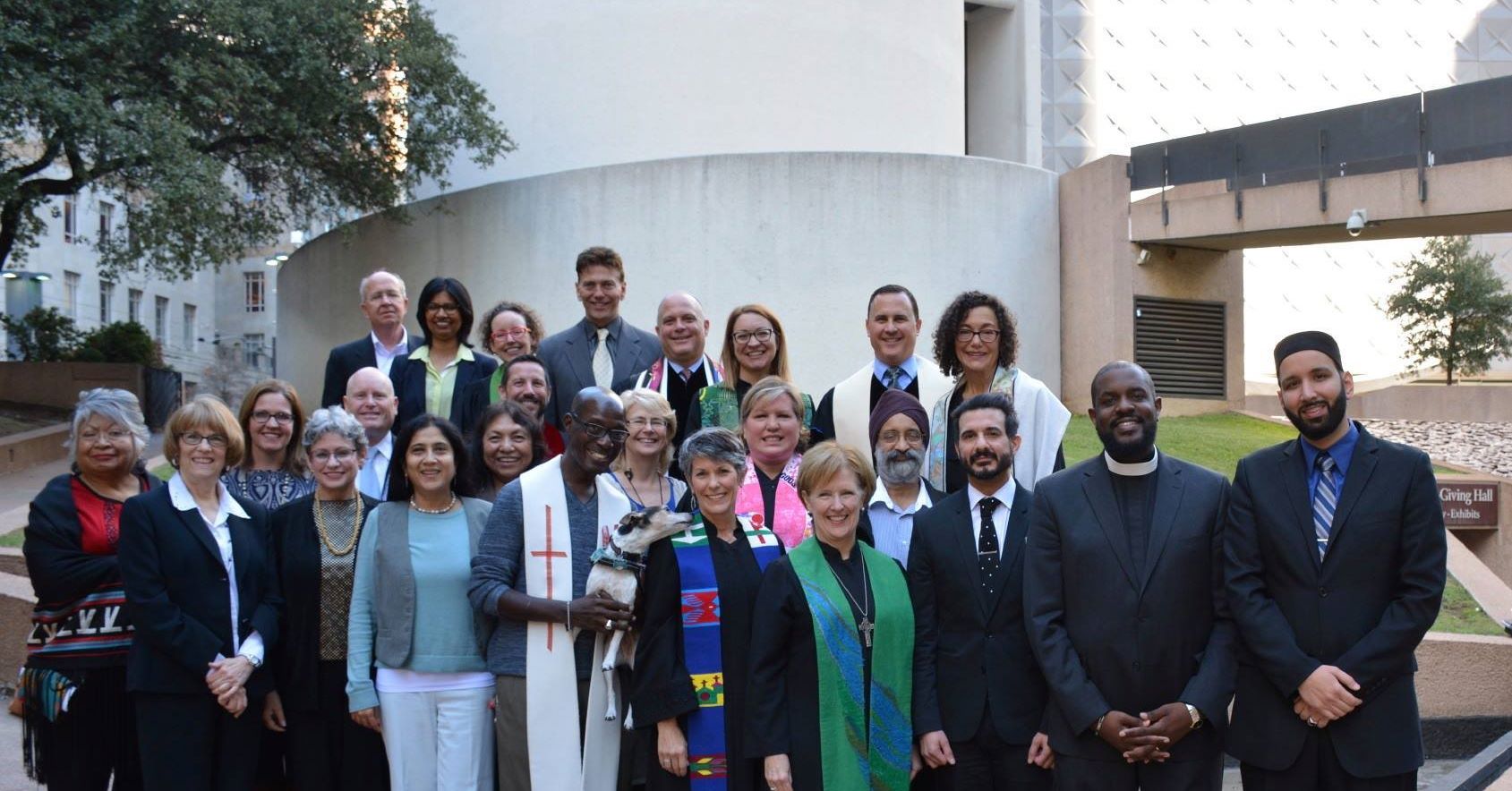 In a follow up to the right-wing media platforms attack on Imam Omar Suleiman – calling him anti-semitic, a common tactic used to discredit both Muslim activists, as well as criticism of Israel policies, Faith Forward Dallas issued a statement.
Faith Forward Dallas at Thanksgiving Square – Faith Leaders United for Peace and Justice is a Texas-based interfaith organization that has worked on many initiatives with Imam Omar Suleiman.
The statement reads:
"Imam Omar Suleiman a spiritual and moral voice for peace with justice!!!!!

Time after time in our city, in the United States and around the world, Imam Omar Suleiman has been a spiritual and moral voice for peace with justice. When others seek to divide, he calls for unity. Faith Forward Dallas at Thanks-Giving Square works to unite faith leaders for justice and compassion. Imam Suleiman has been a trusted leader among us. In the wake of his beautiful prayer to open the House of Representatives on May 9, he has received threats of violence and words of vilification when instead he should have our praise and prayers. We call upon people of good will everywhere to tone down the rhetoric, to replace hate with love, and to build bridges toward the common good.

Faith Forward Dallas at Thanks-Giving Square"
Commenters on the Faith Forward Dallas statement have left comments of support.
The group has invited locals and other leaders to endorse and share the statement. "Endorsed! I love and fully you Imam Omar Suleiman!" wrote Karen Weldes Fry, Spiritual Director at Center of Spiritual Learning in Dallas (CSLDallas), commenting on the statement.
Some commentators do not understand the manufactured controversy.  Heather Mustain writes, "What people are writing is so vile. They obviously didn't even listen to his prayer!" Imam  Omar Suleiman delivered the opening prayer in the US House of Representatives on May, 9th, 2019  at the invitation of Rep. Eddie Bernice Johnson (D) of Dallas, TX.
"I'm grateful for the faith leaders with whom I've built relationships with and served with for years that have shown full support throughout this process. Together we've stood with one another in solidarity in the face of bigotry, and in the support of others in any form of pain. We will not let these dark forces divide us," said Imam Omar Suleiman in response to the outpouring of love from the people he has worked with on the ground, building on peace, love, and justice.
#UnitedForOmar – Imam Omar Suleiman Smeared by Right-Wing News After Opening Prayer at US House of Representatives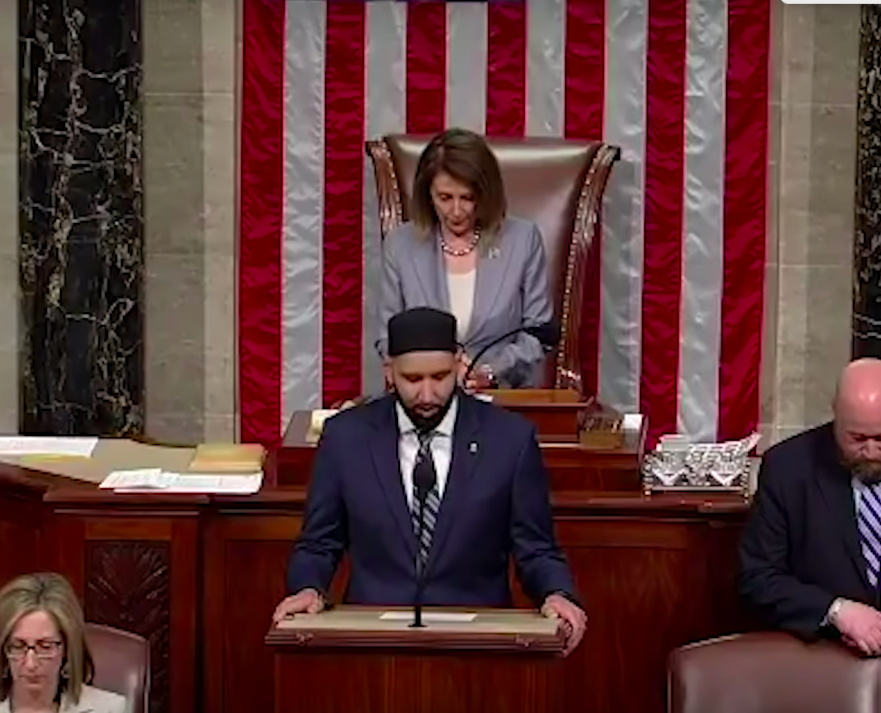 Sh. Omar Suleiman delivered the opening prayer in the US House of Representatives yesterday, May, 9th, 2019  at the invitation of Rep. Eddie Bernice Johnson (D) of Dallas.
Immediately since, right wing media platforms have begun spreading negative coverage of the Imam Omar Suleiman – calling him anti-semitic, a common tactic used to discredit both Muslim activists as well as criticism of Israel policies.
News outlets citing the criticism have pointed to a post from The Investigative Project on Terrorism or ITP, as the source. The  ITP was founded by and directed by noted Islamophobe Steven Emerson. Emerson's history of hate speech has been documented for over two decades.
Since then, the story has been carried forward by multiple press outlets.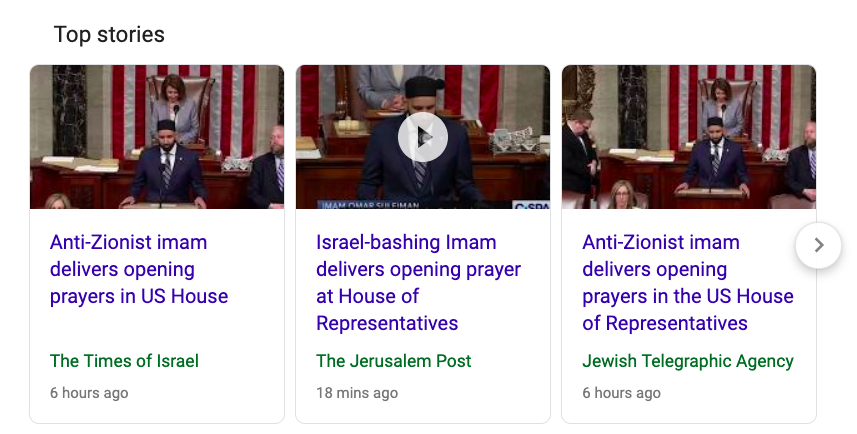 The immediate consequence of this has been the direction of online hate towards what has been Imam Omar Suleiman's long history of preaching unity in the US socio-political sphere.
"Since my invocation I've been inundated with hate articles, threats, and other tactics of intimidation to silence me over a prayer for unity," Imam Omar Suleiman says. "These attacks are in bad faith and meant to again send a message to the Muslim community that we are not welcome to assert ourselves in any meaningful space or way."
MuslimMatters is proud to stand by Imam Omar Suleiman, and we invite our readers to share the evidence that counters the accusations against him of anti-semitism, bigotry, and hate. We would also encourage you to reach out, support, and amplify voices of support like Representative E.B.Johnson, and Representative Colin Allred.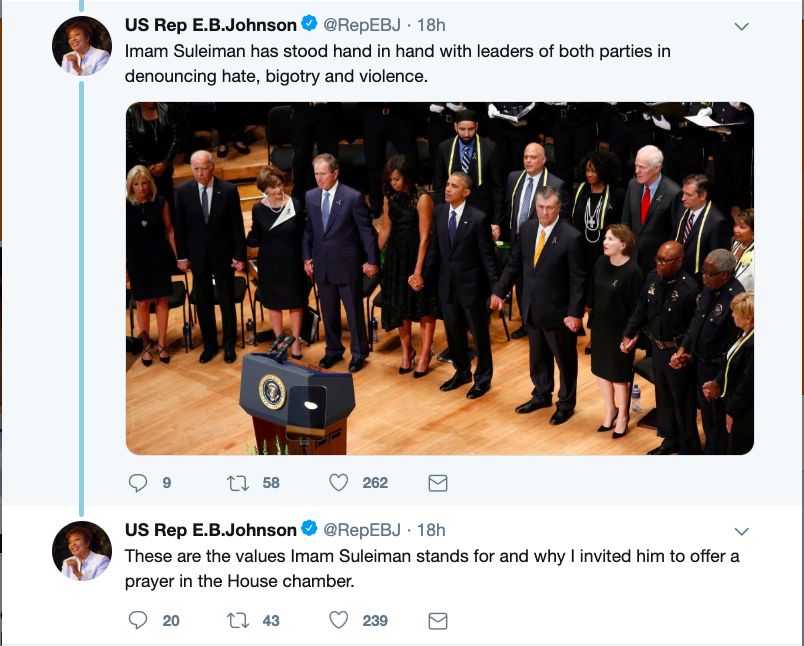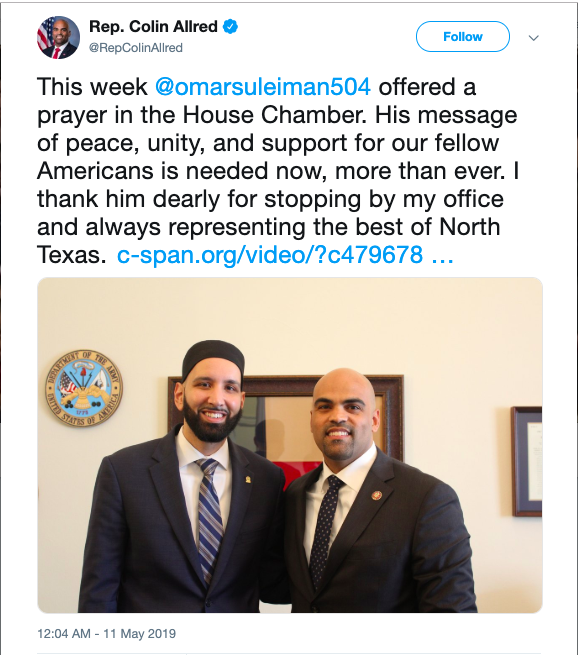 You can help counter the false narrative, simply by sharing evidence of Imam Omar Suleiman's work. It speaks for itself, and you can share it at the hashtag #UnitedForOmar
JazakAllahuKheiran
---
At an interfaith panel discussion, three North Texas religious leaders promoted understanding and dialogue among Muslims, Jews, and Christians. Amid a vexed political and social climate, three religious leaders in North Texas—a priest, an imam, and a rabbi—proved it's possible to come together in times of division. Source: DMagazine.com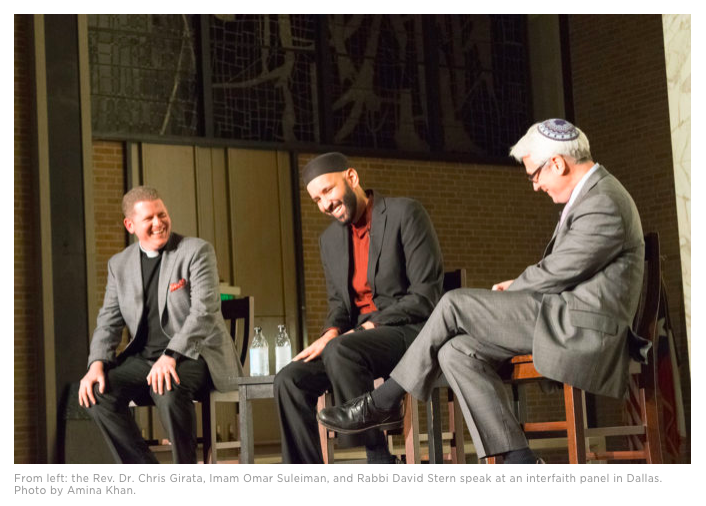 ---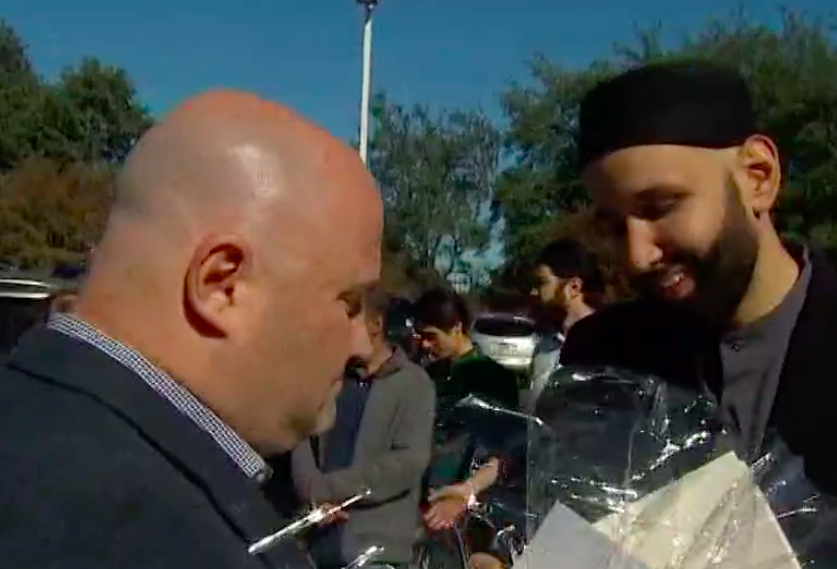 The congregation, led by Imam Omar Suleiman, penned more than 150 cards and letters. source: WFAA News
---
"We must recognize that the white supremacy that threatens the black and Latino communities, is the same white supremacy that spurs Islamophobia and antisemitism," -Imam Omar Suleiman
Source: Bend The Arc
---
"When any community is targeted, they need to see a united faith voice — that all communities come together and express complete rejection of anything that would pit our society against one another more than it already is." -Imam Omar Suleiman
Source: Kera News

---
Source: The Carter Center
---
Imam: After devastating New Zealand attack, we will not be deterred
"My wife and I decided to take our kids to a synagogue in Dallas the night after the massacre at Tree of Life in Pittsburgh to grieve and show solidarity with the Jewish community. My 5-year-old played with kids his age while we mourned inside, resisting hate even unknowingly with his innocence…" Source: CNN