UK General Election 2010: The Muslim Vote
Less than a fortnight ago, the British Prime Minister, Gordon Brown, finally announced that May 6th, 2010 would be the date of the next General Election. Prior to and since, a variety of means have been used by the powers-that-be to encourage both the apathetic and the undecided to participate in the vote, including the broadcast of the first ever leaders' debate between the heads of the three main political parties.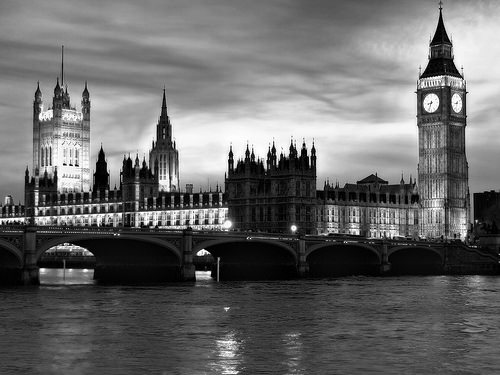 However, in my opinion, the most interesting development surrounding the election has the been the launch of not one, but several voting campaigns targeted at Britain's relatively small community of Muslim citizens. The concentration of Muslims within a handful of constituencies, combined with the strong possibility of a hung parliament, has motivated community leaders from various backgrounds, to urge their followers to simply, "Get out and vote!".
The following are links to web-based campaigns I have come across so far:
A casual glance suggests that Muslims are not being asked to vote for any particular party or candidate – with the exception of MPACUK, who are known for being more 'vocal' in that respect. Rather, the different sites serve to offer the average voter the tools that they need to make an informed choice come polling day, leaving it up to local communities to decide who their best candidate may be.
Of course, any talk of voting has been the cause of a great deal of contention amongst Muslims, with heavy words such as 'shirk' and 'kufr' being bandied about with very little tact or diplomacy. It is therefore even more interesting to see respected teachers such as Imam Abu Eesa Niamatullah, and Sheikh Haytham al Haddad offer their open (though conditional) support to the concept of the Muslim Vote: please refer to this list of fatwas and khutbahs for more information.
I myself have 'ummed' and 'ahhed' about the whole voting dilemma for several years. Surprisingly, it took only one simple statement to make me realize that I really had no choice: "Abstention from voting is actually indirect voting" (explain more in this in-depth article). This means that no matter what you do – or don't do – you have a role to play in the outcome of the elections. Therefore, it is your responsibility to properly investigate your options, and if abstention happens to be the best one, then that's your right. But don't be fooled into thinking that abstention provides some sort of escape!
Whatever you decide, a reminder that you must be registered to vote by April 20th. Today is the last day to submit your form via post. Otherwise, you may have the option to deliver it directly in person on the 20th. Check the Electoral Commission website for a copy of the registration form, and for more information.
Useful Links: