The Status of The Poor in the Ummah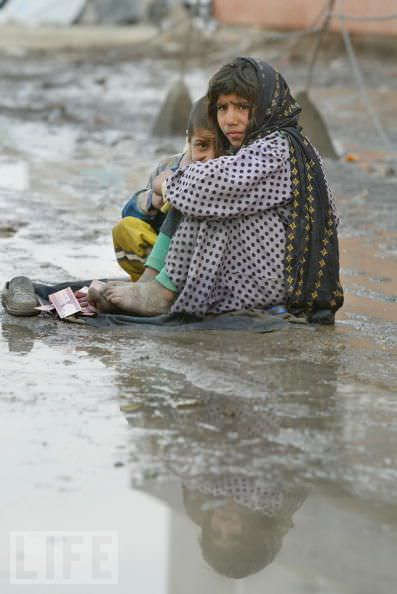 by Faraz Omar (Editor Saudi Gazette)
"O, Prophet of Allah! The rich among us have taken away all the rewards," complained the poor Companions. "They pray as we pray, they fast as we fast, but they also give wealth in charity (while we have no wealth to spend)." (Refer Imam Nawawi's 40 Hadith for the full narration.)
THE poor among the Ummah deserve a special mention because they are more often than not overlooked, their interests disregarded and their voices ignored. Throughout human history, they have always been the first to believe in the Messengers of Allah, and they will enter Jannah 500 years before everyone else.
During Ramadan last year, at the initiative of a friend, we stood at a traffic signal giving away dates, water and laban just before Iftar time for commuting people who may not have a chance otherwise to break their fast with food. We distributed all the food packs without realizing we had kept none for ourselves, which left us with no other option than breaking our fast at a masjid nearby. The adhan was called while we were heading to the masjid.
We joined the "banquet" of a people who would seldom – if ever – join ours. They were those whose names would never find place in the sprawling invitations we give out for our lavish feasts. Yes, they were all there – the African children and the Asian laborers.
Yet they welcomed us with a smile and made space for us. They shared their Iftar, which was no more than some dates, a piece of bread that they broke into half for us, and some drinks. Being used to excess, we couldn't imagine how the already small meal would be sufficient for them if they divided between us.
The African children, stereotyped for crimes and what not, were wonderful. A boy turned to me and passed on his can of soft drink. What should I do? I refused. "Children they are after all, who not just love, but crave for sweet drinks," I thought. He pushed the can towards me and gestured he would share his friend's.
These are people who we don't even say our salaams to. The Black women scavengers are seen all around the country. They stop with their trolleys and children at the time of Salah and pray on pavements. Nevertheless, we pass them by as if they don't exist, as if they are excluded from the obligation of saying salaams to our fellow Muslims.
How much did I learn from that incident? I don't know. Which lesson was the most important – being content with little; giving preference to others over ourselves; or genuine hospitality? I don't know. I was reminded of a narration in Al–Bukhari: A man came to the Prophet

and said, "Poverty has struck me."
The Prophet asked his wives if they had anything to feed the man. They had none. So an Ansari man came forward to host the man. He took him home and told his wife, "Entertain the guest of Allah's Messenger generously." She said, "By Allah! We have nothing except the meal for my children." He replied, "Put your children to sleep if they ask for supper. Turn off the lamps. We go to bed hungry tonight." The lights were put off so the guest wouldn't know the hosts had nothing to eat, but were merely pretending to eat in their empty plates. The Prophet (peace be upon him) said the next morning that Allah "laughed at the action of so-and-so and his wife" and then revealed the verse, "and they give them preference over themselves even though they were in need of that." (Qur'an, 59:9)
Life carried on and the incident was soon buried in the sands of time till something similar took place this Ramadan. This time we were in the Prophet's Mosque, waiting for the time of Iftar. As is the usual practice, locals of Madina compete with each other to serve the fasting people. The sufra was spread early, and the people were taking their spots – the places from where they would serve.
The hosts of the sufra where I was seated were a father and four sons, the eldest of whom looked no more than twelve. As yoghurt, bread, dates and water were being dished out, one of the boys would stand by the passageway inviting the influx of worshipers to break the fast at his sufra. He had many competitors to worry about. When people walked past him without paying any attention, he started to cling on to their arms with his tiny hands, pleading them to be his guests.
What desire to serve! How could any number of words describe that sight, or describe the emotions that would erupt from such a sight?
My hosts did not appear rich. Their clothes were simple. The father's thobe was, according to the standards of elite, dirty. The family appeared to be even larger, and their income modest. Yet they were here spending their valuable money to feed others, so they could please their Lord and earn some reward.
There we were, sitting with fine, pressed clothes, eating shamelessly, and being pleased with the "how–good–we–are" thought. Such incidents really show who the real miskeen are. We have built up fortunes of kings, but give charity less than a pauper would. The truly rich are not those who have more cash, they are those who have big hearts filled with lots of generosity.
With all the education, culture and enlightenment, if we have not come up to the level of underprivileged Muslims in character then there's some fundamental flaw in the methodology of our learning.
If the Prophet

 were alive today, the rich would really be complaining, "O, Prophet of Allah! The poor among us have taken away all the rewards!"
As published in the Saudi Gazette.
When Faith Hurts: Do Good Deeds = Good Life?
Loving Allah and trusting the Wisdom and Purpose in everything He throws your way- even if it hurts. It is a time to learn.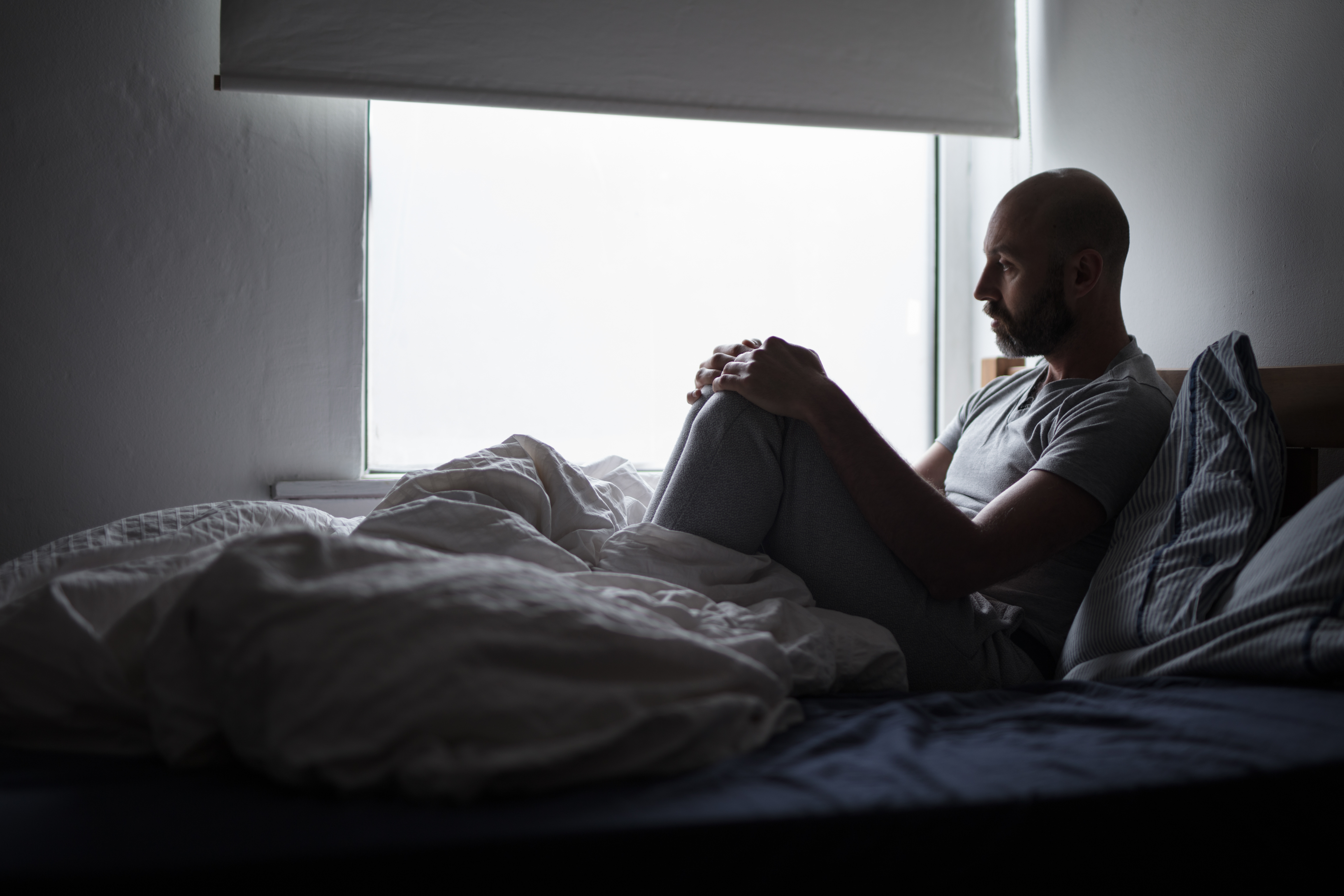 The Messenger of Allah

said that the faith in our hearts wears out the way our clothes wear out. Deterioration, maintenance, and renewal are part of the cycle.  That's life with all that hurts. That's normal.
But what happens when that's life, but life is not your normal? What happens when it feels like life isn't normal, hasn't been normal, and won't be normal for a foreseeably long time?  For some of us, refreshing faith becomes secondary to just keeping it.
It's easier to say Alhamdulillah when you are happy. It's harder when you're not. That's human nature though. There's nothing wrong with that, but there is something wrong with what we teach about faith that can leave us unprepared for when Allah tests it. I believe that our discussions about faith tend to be overly simplistic. They revolve around a few basic concepts, and are more or less summed up with:
Faith = Happiness
Righteousness = Ease
Prayer = Problem Solved
Good Deeds Equals Good Life?
Basically, the TLDR is Good Deeds = The Good Life. None of these statements are technically untrue. The sweetness of faith is a joy that is beyond any other gratitude, for any other thing in this world. Righteousness in the sight of Allah will put you on the path to the good life in the afterlife. Making dua can be the solution to your problems. But when we say these things to people who have true faith but not happiness, or righteous behavior yet distressing hardship, we're kind of implying that that either Islam is broken (because their prayers seem unanswered), or they are broken (because their prayers are undeserving of answers.) And neither of those is true either.
Allow me to elaborate. I think it's safe to say that there is not a single parent who has not begged Allah to make their sick or disabled child well again. Yet, our Ummah still has sick and disabled children. Through history, people have begged Allah for a loved one's life, and then buried them – so is prayer not equal to problem solved?
Many righteous people stand up, and are then ostracized for their faith. Many people speak truth in the face of a tyrant only to be punished for it. Many of us live with complete conviction, with unshakeable belief in the existence and wisdom and mercy of Allah, and still find ourselves unhappy and afraid of what He has willed for us.
Are We Broken?
No, but our spiritual education is. In order to fix it, we have to be upfront with each other. We have to admit that we can be happy with Allah and still find ourselves devastated by the tests He puts before us, because faith is not a protection from struggle.
Has anyone ever said this to you? Have you ever said this to anyone else?
No one ever told me. It was hard for me to learn that lesson on my own, when I pleaded with Allah to make my son's autism go away, and it didn't. Everyone told me –Make dua! The prayer of a mother for her child is special! Allah will never turn you down!
It was hard trying to make sense of what seemed like conflicting messages- that Allah knows best, but a mother's prayer is always answered. It was even harder facing people who tried to reassure me of that, even when it obviously wasn't working.
"Just make dua! Allah will respond!"
I'm sure people mean well. But it's hard not to be offended. Either they assume I have never bothered to pray for my son, or they imply that there must be good reason why Allah's not granting to my prayers. What they don't consider is that allowing my test to persist – even if I don't want it to- is also a valid response from Allah.
I have been told to think back in my life, and try to determine what sin caused my child's disability, as if the only reason why Allah wouldn't give me what I asked for was because I was so bad I didn't deserve it. As if good deeds equaled the good life, and if my life wasn't good, it's because I hadn't been good either.
Bad Things Happen to Good People
You can assume whatever you like about my character, but bad things do happen to good people, even when they pray. You can try your hardest and still fall short. You can pray your whole life for something that will never come to you. And strength of faith in that circumstance doesn't mean living in a state of unfulfilled hope, it means accepting the wisdom in the test that Allah has decreed for you.
That's a bit uncomfortable, isn't it.  When we talk about prayer and hope, we prefer to talk about Zakariyyah

– who begged Allah for a child and was gifted with one long after anyone thought it even possible. But we also need to talk about Abu Talib.
The Prophet Muhammad

was raised by his uncle Abu Talib, and in his mission to preach Islam he was protected by Abu Talib.  But Abu Talib died without accepting Islam, was there something wrong with the Prophet, that Allah did not give him what he asked for? Was he not good enough? Did he not pray hard enough? Astaghfirullah, no. So if Prophets of God can ask for things and still not get them, why are we assuming otherwise for ourselves?
Making a Bargain with Allah
If we can understand that faith is not a contract for which we trade prayers for services, then maybe we can cope better when fate cannot be bargained with. Maybe it won't have to hurt so bad – on spiritual level – when Allah withholds what we ask for, even when we asked for the "right" things in the right way and at all the right times.
Life is not simple. Faith is not simple. The will of Allah is not simple, no matter how much we want it to be, and when oversimplify it, we create a Muslim version of Prosperity Gospel without meaning to.
If you've never heard of it, prosperity gospel is a religious belief among some Christians that health and wealth and success are the will of God, and therefore faith, good deeds and charity increase one's wellbeing. Have faith, and God will reward you in this life and the next. That's nice. But it's too simple. Because the belief that Good Deeds = The Good Life doesn't explain how Ibraheem

's father tried to have him burnt alive.
Yusuf

's brothers left him for dead in the bottom of a well. He grew up a slave and spent years in prison for a crime he did not commit. Aasiya

– the wife of the Pharoah – one of the four best women in the history of womankind – died from her husband's torture.
Good people are not guaranteed good lives. Islam is what we need, not a system of practices that we use to fulfill our needs.
When we limit our understanding of faith to a simplistic, almost contractual relationship with Allah, then we can't even explain the things that Allah Tested His own prophets with.
Nor can we understand, or even begin to cope with- what He Tests the rest of us with either. We have to be real in our talk about faith, because otherwise we set each other up for unrealistic expectations and lack of preparation for when we face hardship. Faith is not protection from hardship. Faith is part of hardship. And hardship is part of faith.
Allah

asks us in the opening of Surah 'Ankabut,
Do people think once they say, "We believe," that they will be left without being put to the test? We certainly tested those before them. And ˹in this way˺ Allah will clearly distinguish between those who are truthful and those who are liars.
Allah says in Surah Baqarah, ayah 155: "And most certainly shall We try you by means of danger, and hunger, and loss of worldly goods, of lives and of the fruits of your labor. But give glad tidings to those who are patient in adversity.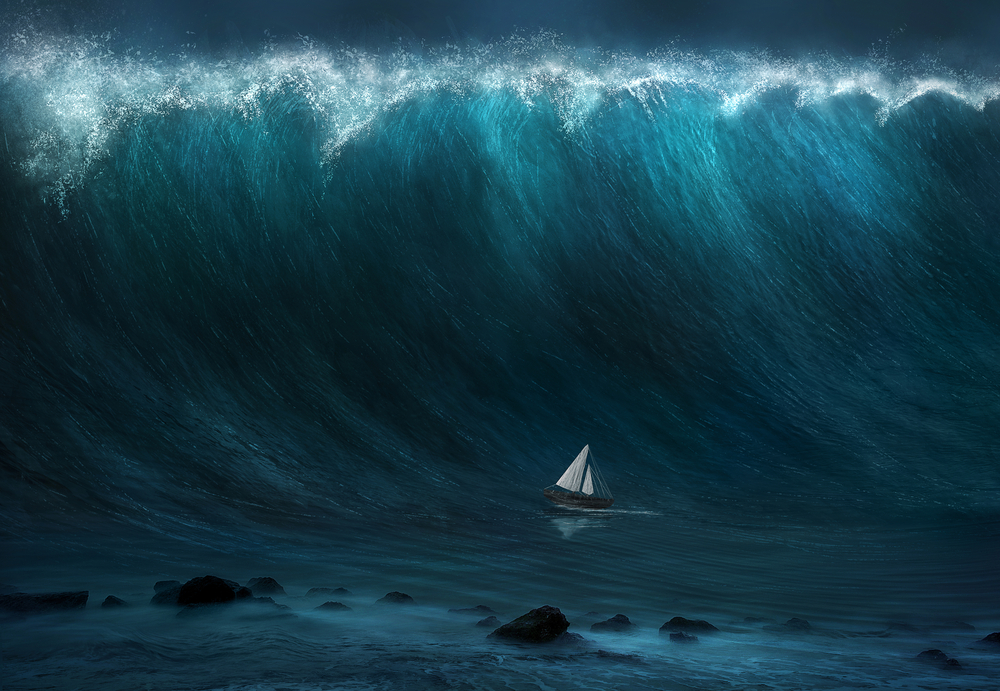 Allah Tests Everyone Differently
Allah tests each of us differently, but in every single case – every single time – a test is an invitation to success. Hardship is the process through which we prove ourselves. Experiencing it– and then drawing closer to Allah through it –is how faith is tested as well as strengthened.
If we can change how we perceive hardship, then we can also change how we perceive each other. On our cultural subconscious, we still see worldly failure as being equivalent to spiritual failure. So when we see people who are homeless, we assume fault. When we see people facing depression or divorce, we assume fault. We even look at refugees and victims and special needs children and we look for fault. Because if it's that bad then it's has to be someone's fault, right?
Fault is how we place blame. Blame is how we know whose mistake it is. But the will of Allah is never a mistake, it's a test.  Instead of faulting each other for what Allah tests us with, we could respect each other for the struggles we all endure. We could see each other with more compassion for our challenges, and less aversion when Allah tests us with dealing each other.
So when you've done things the right way, but the right things aren't happening. Or you've been charitable to others, and they're being evil towards you. Or you've earned only halal, but haram- it's been taken away from you, remember this- your faith is being tested. Allah tests those that He loves. When He raises the difficulty level, Allah is extending a direct invitation for you to climb higher.
So How Do We Succeed When Faced With Failure?
The first thing to do is redefine failure. There is only one true failure in this life, and that is dying on the wrong side of Siraat ul Mustaqeem, because if close your eyes and wake up in Jahannam, no success in this life can compensate for that.
I find that helpful to remember, when I fail to stay fit because I can't exercise without hurting myself, when I fail to fast in Ramadan because it's dangerous for me to do so- when I fail to discover a cure for my family's personal assortment of medical issues through rigorous internet "research," none of that is my failure either. And I can feel a lot of different ways about these situations, but I do not feel guilty- because it's not my fault. And I do not feel bitter, because my test is my honor. Even when I do feel scared.
Being scared in not a failure either. Neither is being unemployed. Being unmarried is not a failure. Being childless is not a failure. Being divorced is not a failure. Nothing unpleasant or miserable or unexpected is a failure. It's all just a test, and seeing it as a test means you have the state of mind to look for the correct answers.
Not even sin is failure, because as long as you are alive, your sin stands as an invitation to forgiveness. The bigger the sin, the greater the blessings of repenting from it.  Everything that goes bad is the opening of the door for good. A major sin can be the first step on a journey that starts with repentance and moves you closer to Allah every day thereafter. Sin only becomes failure when it takes you farther away from Allah, rather than closer to him.
Jahannam is the Only Failure
Addiction is not a failure. Depression is not a failure. Poverty is not a failure. Jahannam is the only failure. Everything else is a gap in expectations.
You assumed you would have something, but it's not written for you. You assumed you'd ask Allah for something and He'd give it to you, but what is that assumption based on again? That good deeds are the guarantee to the good life, and that prayer equals problem solved?
Allah has all the knowledge, Allah has the wisdom, Allah is the best of Planners – how are you assuming that your wishes supersede His will? Even when you put your wishes in the form of a prayer?
They don't. It is absolutely true that Allah may choose to rewrite Qadr itself based on your prayers – but that's still His choice. Allah has always, and will always be in control of this world. And that means your world too. If you still think you're in control, you will find it really, really hard to cope the first time you realize you're not.
When we understand that we don't get to control what happens and what doesn't, we can then release ourselves from the misplaced guilt of things going wrong.  Lots of special needs parents struggle with guilt. I meet them often – and every single parent has asked the question- directly or indirectly-
What did I do for my child to deserve this?
Can you hear the presumption in there? That the parents were good, so why did something bad happen? They were expecting for good deeds to equal the good life.
There's a second presumption in there too, that their life choices were a determining factor of what happened to their child. That is a presumption of control. And as long as you try to hold on to that presumption of control, there is the constant feeling of failure when it just doesn't work the way you think it will.
I am not proposing that we lose hope in Allah and despair of His Mercy. I am in no way insinuating that Allah doesn't hear every prayer, hasn't counted every tear, and isn't intimately aware of your pain and your challenges. Allah hears your prayers, and in His wisdom, sometimes he grants us exactly what we want. In His Wisdom, sometimes he grants us exactly what we need.
Even if we don't see it.
Even if it scares us.
Even if it hurts us – because Allah has promised that He will never, ever break us.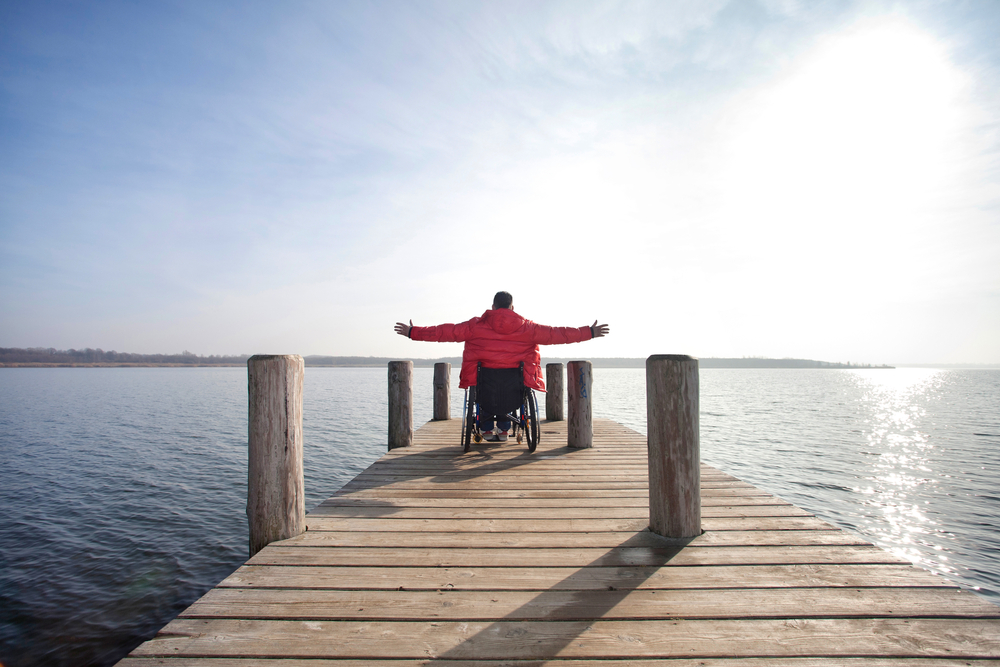 Allah Tests Us in His Mercy
I am proposing that we put trust in the wisdom of Allah, and understand that when He tests us, that is part of his mercy, not a deviation from it. When He grants something to us, that is part of His mercy, and when he withholds something from us, that too is part of His Mercy, even if we don't like it. Even when we ask Him to take it away.
The third thing I would like to propose, is that we correct our understanding of – Fa Inna Ma'Al usri yusraa, Inna Ma'al usri yusra.
So verily, definitely, for sure- with hardship there is ease. Again, Inna – for sure, with hardship there is ease.
I'm sure lots of you have said this to people you loved, or to yourself when you're struggling with something and you're just trying to get through it. But did you mean that this hardship will end, and then things will be good again? Like as soon as things have been hard for a while, Allah will make them easy again?
Would you believe that's not really what that means? Ma'a means with, not after. With this hardship, there is ease. And maybe you're like aww man, but I wanted the ease! I want the hardship to go away and Allah I'm ready for my ease now!
But that hardship, will bring you ease. Allah does not tell us what the ease will be, or when it will be- but He says it's there, so trust Him. Even if you can't see it right away, or in this life –it will become apparent.
I can tell you some of the ease I found with mine.
Learning When It Hurts
When my son was diagnosed with autism, my husband and I had to drop everything. We dropped our plans to save, to travel, and to live the charmed life of neurotypical parents whose only fears are that their children may grow up and NOT become Muslim doctors. We spent our earnings and our savings and our time and our nights and our tears and Alhamdulillah, we learned patience. We learned perspective. We learned compassion.
We really learned what we thought we already knew – about unconditional love and acceptance. We learned to be bigger than our fears, and smaller than our own egos. We learned to give and take help. We learn to accept what wisdom our cultures could offer us, and respectfully decline what did not. We learn to set boundaries and make rules that did justice by our children and our family, regardless of whether they were popular. With hardship comes ease.
When we couldn't afford therapy for my son, my husband and I founded a not for profit organization in the UAE that provided it for my son and dozens of other people's sons and daughters. Three and a half years ago I left that organization to seek better educational opportunities for my son here in the US, but it's still running. The seed that our challenges planted has grown into something beyond us. With our hardship came ease for ourselves and others as well.
When I was diagnosed with Ehlers-Danlos syndrome, my health issues were upgraded from challenging to permanent. I had to rethink how I lived, how I planned, how I dressed, and even – my relationship with Allah. But if I had never been sick, I would never have started writing. When it hurt, I wrote. When I was scared, I wrote. When I was lonely, I wrote. And by and by the grindstone of fear and sickness and frustration sharpened my skills. Where I am today both spiritually and professionally – is actually a direct result of both autism and chronic illness. With hardship comes ease.
I don't like my hardships, but I don't have to. You don't have to either. Being a good Muslim doesn't always mean being a happy Muslim. It just means being Muslim, no matter the circumstances.
That means loving Allah and trusting the Wisdom and Purpose in everything He throws your way – even if not loving everything He throws your way. You may hate your circumstances, and you may not be able to do anything about them, but as long as you trust Allah and use your hardships to come closer to him, you cannot fail, even if this life, you feel as if you never really succeeded.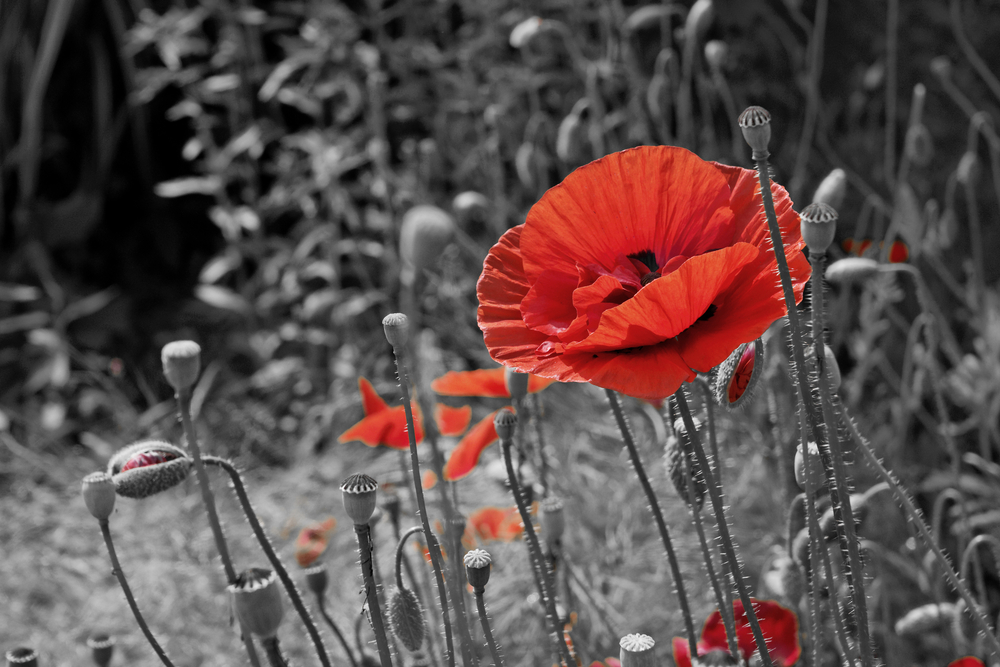 Faith Wears Out In Our hearts, The Way Our Cothes Wear Out on Our Bodies
The hardship that damages and stains us is Allah's invitation to repair, renew, and refresh ourselves. Our test are an invitation, an opportunity, an obstacle – but not a punishment or divine cruelty. And when we know that those tests will come, and some may even stay, then we can be better prepared for it.
Trust Allah when He says that He does not burden any soul with more than it can bear. He told us so in Surah Baqarah Ayah 286. Remember that when you are afraid, and Allah will never cause your fear to destroy you. Take your fear to Allah, and He will strengthen you, and reward you for your bravery.
Remember that when you are in pain. Allah will never cause your pain to destroy you. Take your pain to Him, and He will soothe you and reward you for your patience. Take it all to Allah – the loneliness, the anxiety, the confusion. Do not assume that the only emotions a "good Muslim" takes to Allah are gratitude and happiness and awe. Take them all to Allah, uncertainty, disappointment, anger — and He will bless you in all of those states, and guide you to what is better for you in this life, and the next, even if it's not what you expected.
The struggles in your life are a test, and whether you pass or fail is not determined on whether you conquer them, only on whether you endure them. Expect that they will come, because having faith is not protection from struggle. Faith is protection from being broken by the struggle.
I ask Allah to protect us all from hardship, but protect us in our hardships as well. I ask Allah to grant us peace from His peace, and strength from His strength, to patiently endure and grow through our endurance.
Ameen.
Do You Know These Heroes of Eid?
Ramadan is a time of sacrifice, and the Eid honors and celebrates the fulfillment of that sacrifice. But for many the hardships do not end.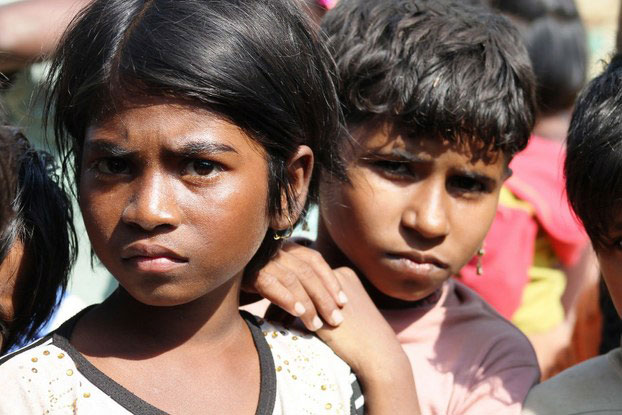 Ramadan is a time of sacrifice, and the Eid honors and celebrates the fulfillment of that sacrifice. But for many the hardships do not end.
Between one million and three million Muslims are being detained in concentration camps in China, while masjids are being demolished and imams executed.
The Rohingya Muslims of Burma continue to suffer from terrible persecution. In one Rohingya refugee camp on the Burma / Bangladesh border there are half a million children. These children are banned by the Burmese authorities from attending school and are at risk of early marriage, child labor or being trafficked.
In the Central African Republic, the Muslim minority lives in daily fear of being killed, especially in the south.
The Palestinians continue to suffer after seventy years of occupation, with no end in sight.
Russian and Assad regime attacks on civilians continue in Syria, with the real possibility of an upcoming genocide in Idlib province.
Heroes Abound
In the midst of this all suffering, heroes abound. There's Serikzhan Bilash of Kazakhstan, who has labored feverishly to document China's internment of Muslims across the border. He urges those in his organization to continue their work, even as he himself has been arrested.
Those Rohingya children I mentioned in the refugee camp, banned from attending school? One 14-year-old Rohingya girl mentioned in the article has managed to enroll in school in Bangladesh. Her mother sold her food rations and borrowed money to create a fake Bangladeshi birth certificate, then paid a smuggler to take her daughter out of the camp. The girl herself says, "People hate the Rohingya here. I don't tell people I am one… I have to lie about my identity to survive. Even though it's a big struggle… I am able to study. There are hundreds of thousands of kids like me inside of the camps who are forced to marry off early…They have no opportunities."
Also in that camp is 13-year-old Halim, who runs his own tutoring service, where he teaches more than 20 children. He says, "I am teaching them so they can do something for our nation. If they don't learn anything, they can't prosper in their life, as well as they can't fight for the nation."
In Palestine, let us not forget Razan al-Najjar, a 21-year-old volunteer paramedic from Gaza who was shot by an Israeli sniper on June 1, 2018, while tending to a tear gas victim. In her last Facebook post, the day before she was killed, she wrote, "Your conscience will be comforted as much as possible since God always knows your intention. #sleep_well Be good."
In Syria, we have Dr. Omar Ibrahim, an Egyptian neurosurgeon who could probably be earning a hefty salary anywhere in the world, but instead labors under constant bombardment in the war-torn and half crushed city of Idlib. He's been in Syria for five years and says, "I have no regrets about doing this work. Because I have passion for my work, and this work inspires me."
A Religion of Heroes
Such stories are amazing, but they are not unique. There are countless heroes, and should that surprise us? Islam is a religion of heroes, and has always been so, going all the way back to its inception in Makkah, when the Prophet Muhammad (sws) drew around himself the weak and powerless, the slaves and foreigners. They were tortured, but did not surrender their new faith. Heroes.
Or, several years later, when the disbelievers of Arabia came in great numbers to wipe the Muslims off the face of the earth. The Muslims dug a great trench around Madinah, and held off the attackers under conditions of hunger and terrible cold, until – with Allah's help – the siege was broken. Heroes.
So if you thought such heroes were a thing of the past, remember Serikzhan Bilash, the Rohingya girl, Halim, Razan al-Najjar, Dr. Omar Ibrahim and the untold, uncounted heroes like them. You may even know a few heroes personally. I do.
There's my friend Karim, who works for an organization that sponsors Muslim orphans. He's overworked and underpaid, and struggles to support his family and two children. He's highly experienced and could earn more somewhere else. But he sticks with it because he believes in Islamic work.
I think also of my daughter's homeroom teacher, sister Sharmeen. She's an enthusiastic teacher who pushes the children to read, write and understand the roots of language. She does more than is required and is not appreciated as she should be. But once again, her passion drives her.
Persistence of Dua'
Our local Imam recently gave a khutbah about the importance of dua'. He said that Allah loves the dua' that is persistent. Ibn al-Qayyim (may Allaah have mercy on him) said in al-Daa' wa'l-Dawa': "One of the most beneficial of remedies is persisting in dua'."
So be persistent. Pray for our suffering Ummah, and pray for our heroes. And donate whatever you can spare to the organizations that work on their behalf.
My Ordinary Life
As for me, my life is ordinary. On the morning of Eid, I, my mother and my daughter Salma – who is twelve years old now – wake up early and put on our best clothes, inshaAllah. We get in the car and stop at Krispy Kreme donuts.  I buy a box of a dozen to share with others after Salat al-Eid, and a few extras in a bag for our family, so we don't have to wait in a long line and elbow people to snatch a cruller.
I pick up my cousin's son, who does not have a car. We go downtown to the Fresno convention center and sit among a thousand other Muslims. We recite the Takbeerat al-Eid, praising Allah's greatness. The Eid salat begins, then I strain to hear the khutbah as so many people begin chattering right away. Especially, the sisters. Sorry ladies, but it's true :-)
I know, it all sounds a bit silly, but I'm excited. It's a wonderful day. I see brothers that I haven't seen since last year. Everyone is wearing their best outfits.
But it's not about the donuts or the nice clothes. It is this feeling of sharing a connection with every Muslim around the world; a feeling of being part of something great.
When we return home, my mother makes cookies, and we put some decorations on the walls. Salma opens her presents, which this year are a new Switch game, a dartboard and a pearl necklace. It's the first piece of real jewelry I've ever bought her. Buying it left me with $18 in my bank account, which means I predict a lot of Uber driving (my side job) in my near future. So I hope she likes it.
On such days, I thank Allah that I am alive to see another sunrise. Another day to strive to be a better Muslim and a better human being.
The Spirit of the Prophets
I also talk to Salma, as I do every year, about our Muslim brothers and sisters who are struggling all over the world, fighting for their freedom and their very survival. They don't have pizza and donuts on Eid or pearl necklaces. Some are starving. Most have lost someone: a parent, a child, a sibling or a friend. Some have been utterly devastated.
Yet they are resolute. They have a deep strength that, like the well of Zamzam, never runs dry, SubhanAllah. They will not give up their hopes, their dreams or their faith, Allah willing.
These are the real heroes of Eid. I feel small next to them. They are the ones living the spirit of the Prophets and the Sahabah. They have made the greatest sacrifices, and are still striving, undaunted. They are living the words of Allah:
"Say: 'Verily, my ṣalāh, my sacrifice, my living, and my dying are all for Allāh, the Lord of the 'Alameen'" (6:162).
May Allah ease the hearts of all who are suffering, replace pain with comfort and joy, sickness with health, oppression with liberation, and tyranny with freedom. May Allah give them security, safety, comfort, victory, and Jannah.
Swallowing Your Pride For A Moment Is Harder Than Praying All Night | Imam Omar Suleiman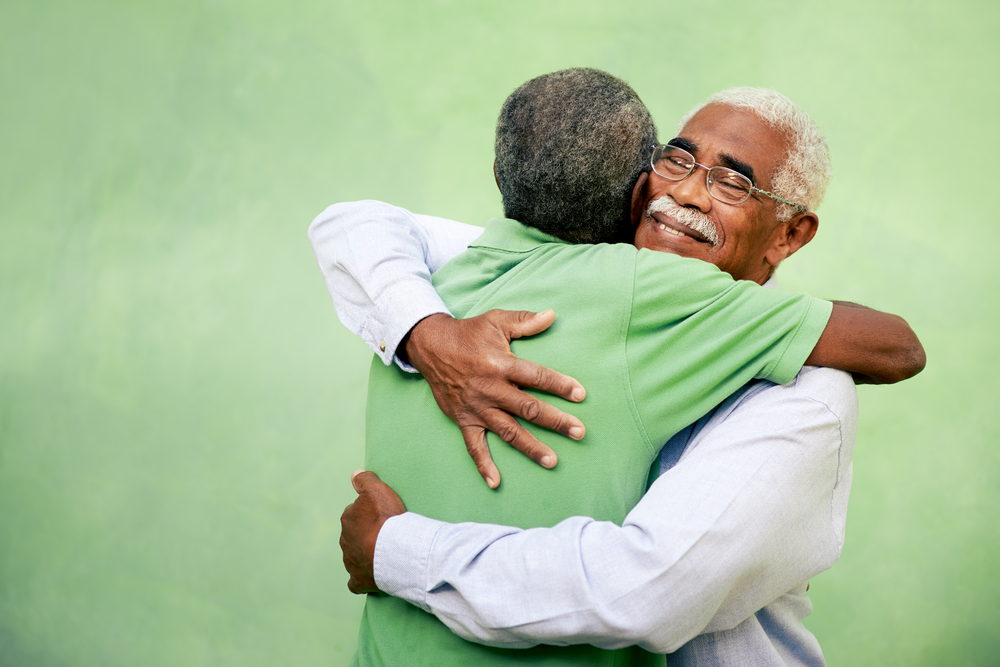 Iblees was no ordinary worshipper. He worshipped Allah for thousands of years with thousands of prayers. He ascended the ranks until he accompanied the angels with his noteworthy worship. Performing good deeds was no issue for him. He thanked Allah with his prayers, and Allah rewarded him with a lofty station in Paradise. But when Adam was created and given the station that he was, suddenly Iblees was overcome by pride. He couldn't bear to see this new creation occupy the place that he did. And as he was commanded to prostrate to him, his pride would overcome him and doom him for eternity. Alas, swallowing his pride for one prostration of respect to Adam was more difficult to him than thousands of prostrations of worship to Allah.
In that is a cautionary lesson for us especially in moments of intense worship. When we exert ourselves in worship, we eventually start to enjoy it and seek peace in it. But sometimes we become deluded by that worship. We may define our religiosity exclusively in accordance with it, become self-righteous as a result of it, and abuse people we deem lesser in the name of it. The worst case scenario of this is what the Prophet (peace be upon him) said about one who comes on the day of judgment with all of their prayers, fasting, and charity only to have it all taken away because of an abusive tongue.
But what makes Iblees's struggle so relevant to ours? The point of worship is to humble you to your Creator and set your affairs right with His creation in accordance with that humility. The Prophet (peace be upon him) said that whoever has an atom's worth of pride in their heart would not enter paradise. The most obvious manifestation of that pride is rejecting the truth and belittling someone else. But other subtle manifestations of that pride include the refusal to leave off argumentation, abandon grudges, and humble yourself to the creation in pursuit of the pleasure of the Creator.

Hence a person would rather spend several Ramadan's observing the last 10 nights in intense prayer seeking forgiveness for their sins from Allah, rather then humble themselves for a moment to one of Allah's servants by seeking forgiveness for their transgressions against him, even if they too have a claim.
Jumah is our weekly Eid, and Monday's and Thursday's are our weekly semblances of Ramadan as the Prophet (s) used to fast them since our deeds are presented to Allah on those days. He said about them, "The doors of Heaven are opened every Monday and Thursday, and Allah pardons in these days every individual servant who is not a polytheist, except those who have enmity between them; Allah Says: 'Delay them until they reconcile with each other"
In Ramadan, the doors of Heaven are opened throughout the month and the deeds ascend to Allah. But imagine if every day as your fasting, Quran recitation, etc. is presented to Allah this month, He responds to the angels to delay your pardon until you reconcile with your brother. Ramadan is the best opportunity to write that email or text message to that lost family member or friend and say "it's not worth it to lose Allah's forgiveness over this" and "IM SORRY."
Compare these two statements:
The Prophet

said: "He who boycotts his brother for more than three days and dies during this period will be from the people of hellfire."
He also said:
"I guarantee a house in the suburbs of Paradise for one who leaves arguments even if he is right."
Swallowing your pride is bitter, while prayer is sweet. Your ego is more precious to you than your sleep. But above all, Allah's pleasure is more precious than it all.