Belonging & Banishment: Being Muslim in Canada – Book Review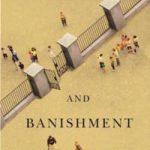 Ever on the lookout for the latest publications on Muslims in the West (and specifically in Canada), my interest was piqued when I was notified about a new book titled Belonging and Banishment: Being Muslim in Canada. The book is an anthology of essays by Canadian Muslim writers and edited by Natasha Bakht, spanning a variety of topics related to the theme of Canadian Muslims.
Upon receiving the book from the publishers (TSAR books, whom I thank for sending me a copy), I admit that I was extremely suspicious and cynical of what it might contain – my opinion of Canadian Muslims is, unforunately, rather low after having seen what it is that it is produced by them in the media. The majority of those who have any presence in the public eye tend to be either of the 'progressive' strain or cringe-inducingly wishy-washy (feel free to bash, flame, and lynch me now…).
I digress. The book, as I said, is a collection of essays – 11 of them, titled and authored as follows:
Muslims and the Rule of Law; Haroon Siddiqui
Bearing the Name of the Prophet; Syed Mohamed Mehdi
Knowing the Universe in All Its Conditions; Arif Babul
Raising Children in a Diverse World; Rukhsana Khan
Islamic Theology and Moral Agency: Beyond the Pre- and Post-Modern; Anver M Emon
Muslim Girl Magazine: Representing Ourselves; Ausma Zehanat Khan
Towards A Dialogical Discourse for Canadian Muslims; Amin Malak
Islamic Authority: Changing Expectations Among Canadian Muslims; Karim H Karim
A Case of Mistaken Identity: Inside and Outside the Muslim Ummah; Anar Ali
Victim or Aggressor? Typecasting Muslim Women for their Attire; Natasha Bakht
Politics Over Principles: The Case of Omar Khadr; Sheema Khan
It is difficult to make a judgement of the entire book, to label it as either "good" or "bad." From an 'aqeedah point of view, my worst suspicions were confirmed – Ismailis, progressives, and flat-out atheists were the majority featured, with the exception of the slightly more 'mainstream' Haroon Siddique, Sheema Khan, and children's author Rukhsana Khan. However, it must be noted that most of the essays did a surprisingly good job at not portraying their chosen topic with too much of a slant towards the author's ideological leaning (with the except of "Bearing the Name of the Prophet," which I found to be absolutely ridiculous and nonsensical).
Political/ Media
Three of the essays dealt specifically with mainly political issues, drawing on well-known incidents involving Canadian Muslims. Haroon Siddique's Muslims and the Rule of Law, Natasha Bakht's Victim or Aggressor? Typecasting Muslim Women for Their Attire, and Sheema Khan's Politics Over Principles: The Case of Omar Khadr were all excellent.
Muslims and the Rule of Law covers the presence of Islamophobia in Canadian politics and media, discussing such high-profile cases as the Maher Arar tragedy, the 'Shari'a court' controversy, the infamous Maclean's brouhaha,  the disturbing Quebec "reasonable accomodations" xenophobia, and much more. Siddique did a fantastic job in analysing the coverage of these incidents in the media, and the political and social responses that were broadcast all over the country. He criticizes and refutes the popular Islamophobic arguments found both in the media, political statements and actions, and amongst the general Canadian population; effectively using Canadian law, examples of  anti-hate and hate-speech incidents from Canadian history, and plain old logic to point out the many faults and inconsistencies of the Islamophobic arguments. The essay concludes with the warning that unless anti-Islam and anti-Muslim sentiments are effectively combated, the very nature of Canada's tolerant and inclusive foundations will be destroyed.
I strongly recommend Sheema Khan's article Politics Over Principles: The Case of Omar Khadr for its excellent coverage of one of the most tragic ongoing events in Canadian history. She discusses the background of the case, the latest developments as of publishing date (2008), and the huge waves it has caused in the fields of law, human rights, and politics. Her essay is one of the most comprehensive summaries I have read so far on the subject, drawing upon indisputable sources and emphasizing the shocking oppression being perpetrated in a land that claims to stand for justice and freedom.
Victim or Aggresor? Typecasting Muslim Women for Their Attire by Natasha Bakht was, to me, surprisingly good. She discusses the contradictory stereotypes put out by the media in their coverage of Muslim women, specifically Muslim women who wear hijaab. She lists and refutes the attitudes we have found common in media presentation of Muslim women, specifically those of "Protecting Muslim Women from the dangers of hijaab" and "Protecting Canadians from fraudulent Muslim women." She refers to the flurry of anti-hijaab bans in the field of sports, and the absurd veils-and-voting incidents. Her analysis of "unhelpful Muslim responses" is also spot-on, pointing out the danger of self-appointed 'Muslim representatives' such as the Muslim Canadian Congress who make matters worse when they issue statements declaring that hijaab is simply a patriarchial tool to control women.
Spirituality/ Philosophy
My reaction to the two essays, "Bearing the Name of the Prophet" and "Knowing the Universe in All its Conditions," were mixed. The former annoyed me intensely, being as it is the insistence of an atheist of Shi'i background that one need not believe in or practice Islam in order to be Muslim. Quite frankly, the piece is a load of hogwash… although it did alert me to the prevalency of the idea of self-identity and (what I perceive as) its absurdity. The idea that one is Muslim simply because they call themselves so, and not because they actually believe in Islam, is about the same as one considering themselves a doctor simply because their father was one. However, I'll save my spiel on this subject for another time.
The other essay, Knowing the Universe in All its Conditions, is by an Isma'ili. Arif Babul, the author, makes it clear from the beginning what kind of faith background he is coming from, which is good to know as he does refer to Isma'ili beliefs and mentalities throughout his article. That being said, however, the essay is actually a personal, spiritual reflection about how the author does not consider his career as an astrophysicist to pose a challenge to his beliefs, but rather affirms them. Once one filters out the skewed 'aqeedah, the essay is quite good and most of it is easy to relate to.
The third article which could be included in the category of philosophy is a rather obscure work titled "Islamic Theology and Moral Agency:  Beyond the Pre- and Post-Modern." To tell the truth, I struggled to get through it without falling asleep, as discussions on qadaa wa'l qadr and its nuances as debated amongst the Mu'tazilah and Ash'arites are not my cup of tea. Sheikh YQ might be interested in it though :)
Muslim Identity in the West
The rest of the essays touch upon the general theme of Muslim identity in the West – raising a family, creating Muslim-friendly media, personal reflections, interactions between the Muslim community and non-Muslim society, and the changing internal views of members of the Muslim community.
A Case of Mistaken Identity: Inside and Outside the Muslim Ummah by Anar Ali was not particularly impressive – a short musing by an Ismaili about growing up as one of the few coloured people in his school; feeling unrepresented by self-appointed spokespeople of Muslims such as Irshad Manji; and his personal experience in writing a children's book about Ismailis.
In Raising Muslim Children In A Diverse World, Rukhsana Khan reflects upon the difficult, yet not impossible, task of bringing up Muslim children who are aware of their non-Muslim surroundings but firmly grounded in their Deen. She shares stories of her own childhood, and from the journey that continues as she raises her own children in Canada. Her personal anecdotes make us aware that no matter how many times the issue is discussed, Muslim families in the West continue to struggle with the challenges of Islamic parenting in a non-Muslim society. Overall, the essay is good and great to share with non-Muslims who may be interested in the challenges that Muslim parents face in the West.
Muslim Girl Magazine: Representing Ourselves by Ausma Zehanat Khan is a look at the background and birth of Muslim Girl Magazine by one of its founders and editors. I was particularly interested in this article as I once purchased a copy of the magazine to review for MM (my apologies for not having gotten around to it yet), and have a lot to say about it. It was, as expected, a summary of how a group of people felt that the views of Muslim girls were either being sidelined or skewed, and that a new medium was required to fully represent them. Thus was Muslim Girl Magazine born for the Western Muslim teenage girl… to "enlighten, celebrate, and inspire." Stay tuned for my own full review of the magazine, coming to MM sometime in the future (more likely distant than future), insha'Allah.
Towards A Dialogical Discourse for Canadian Muslims by Amin Malak is a discussion of how Canadian Muslims can reach out, connect, and dialogue with other Canadian citizens as a means to overcome anti-Islamic sentiments and prejudices in general. Basically, it goes on about the responsibilties of Muslims and non-Muslims alike to overcome isolationism, extremism, and stereotypical cliches. I personally found the essay tiresome, if only because this is a topic which has been discussed to death both in the Muslim community, in interfaith/ inter-community dialogues, and online. Nonetheless, it was nice to see these oft-expressed thoughts and sentiments being put down on paper and through a medium that will reach out to a wider audience (although it contains a distinct flavour of modernism/ progressiveness that I find distasteful).
Islamic Authority: Changing Expectations Among Canadian Muslims by Karim H Karim was another one of the "meatier" essays which caught my eye. It actually happens to be a summary of a research project that the author was involved in; the findings of which have since been publicized in various media articles including this one in the Toronto Star. The essay examines the way that Canadian Muslims/ Western Muslims in general view 'Islamic authority' (that is, the leaders and sources of Islamic knowledge in the Muslim community) and the attitude that they extend to them.
The focus is on the shift of mentality from the 'back home'/ traditional attitude of trusting fully in the words of the Imam/ Sheikh/ Maulana/ Mufti, to a new way of dealing with Muslim leaders – critically, often doubting or challenging their qualifications and their ability to comprehend, understand, and deal with the context of Muslim life in the West.
The study, conducted in Canada, the U.S., and the UK, asserts that "The faithful no longer continue to think of traditional authorities in the same manner as in the past. This appears to be happening because they tend to have more education than religious authorities, enjoy access to primary intellectual sources of Islamic traditions, continually come into contact with new ideas, and are able to use communication technologies to discuss religious issues over vast distances." The article expresses findings which have, up until now, been recognized only implicitly in community circles – basically, the changes which the Muslim community in the West at large has been experiencing, as it evolved from being founded by immigrants to incorporating young Muslims born and raised here, struggling with the challenges of studying the Deen and implementing it.
Interestingly, the essay refers to the growth of such institutes as the Muslim College in London and the Zaytuna Institute (although I was disappointed to not see mention of alMaghrib), and how part of the 'implicit criteria by which [Canadian Muslims] asses the validity of Islamic authority' has come to include having both an Islamic and secular educational background, as well as being involved in social and/or political activism and work. A variety of quotes from participants in the study are included, expressing differing opinions and mentalities which are prevalent amongst Western Muslims across the ideological spectrum.
The essay concludes that "the sociological conditions that exist presently for Muslims in the West are historically unique," and I think that this something most of us can agree with. Indeed, this essay was certainly intriguing, for even if it didn't bring to light anything that we don't already know, it still emphasized many important points for those of us involved in community activism and Islamic education need to be aware of.
…
Most of the essays in Belonging and Banishment provided food for thought and were worth the time I spent on them. If nothing else, I appreciated that trends and ideas which have been tossed around, expressed, argued about, and developed by the Muslim community have been brought together in such a concrete manner. Although I disagree with a great deal of what was said in several of the articles articles, I think that for those who aren't easily confused or impressed by philosophical or intellectual types, it's a good book to have on hand.
As a whole, I am cautious of recommending the book to all and sundry; there are a few essays which I feel are great for general reading and sharing with friends and colleagues, but there are also a few which I feel can only be fully understood if one has a relatively thorough background in the history of Muslims in the West and their current socio-ideological situations. Certainly, I will be keeping this book as a reference text of sorts, and I have no doubt that many of the thoughts expressed within it will be excellent fodder for future essays, articles, and even books and lectures.
Rating: 4 out of 5 stars
Emotional Intelligence: A Tool for Change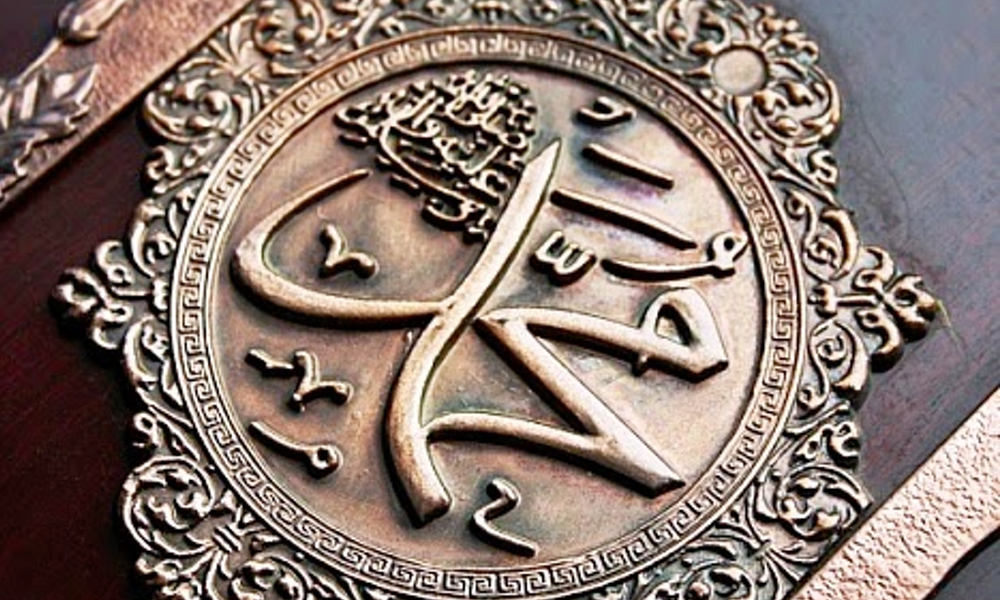 Why do we consider emotional intelligence to be half of the Prophetic intellect? The answer lies in the word "messenger." Messengers of Allah are tasked with the divine responsibility of conveying to humanity the keys to their salvation. They are not only tasked with passing on the message but also with being a living example of that message.
When ʿĀʾishah, the wife of the Prophet ﷺ, was asked to explain the character of the blessed Prophet ﷺ, her reply was, "His character was the Qurʾān.[1]" We are giving emotional intelligence a place of primacy in the construct of Prophetic intelligence because it seems implausible that Allah would send a messenger without providing that messenger with the means necessary to exemplify and transmit the message to others. If the Prophets of Allah did not have the necessary knowledge and skills needed to successfully pass on the message to the next generation, the argument would be incomplete. People could easily excuse themselves of all accountability because the message was never conveyed.
We also see clear examples in the Qur'ān that this knowledge was being perpetually perfected in the character of the Prophet ﷺ. Slight slips in his Emotional Intelligence were rare, but when they did occur, Allah gently addressed the mistake by means of revelation. Allah says in the Qurʾān, "If you (O Muḥammad) were harsh and hardhearted, then the people would flee from you." This verse clearly placed the burden of keeping an audience upon the shoulders of the Prophet ﷺ. What this means is that the Prophet ﷺ had to be aware of what would push people away; he had to know what would create cognitive and emotional barriers to receptivity. When we study the shamāʾil (books about his character), we find that he was beyond exceptional in his ability to make people receptive. He took great care in studying the people around him and deeply understanding them. Only after the Prophet ﷺ had exhausted all the means of removing barriers to receptivity would the responsibility to affirm the message be shifted to those called to it.
Another example of this Prophetic responsibility can be found in the story of Prophet Mūsa when he was commissioned to call Pharaoh and the children of Israel to Allah. When Allah informed him of the task he was chosen for, he immediately attempted to excuse himself because he had a slight speech impediment. He knew that his speech impediment could potentially affect the receptivity of people to the message. He felt that this disqualified him from being a Prophet. He also felt that the act of manslaughter he committed might come between the people and guidance. All of these examples show that Allah's Prophets understood that many factors can affect a person's receptivity to learning something new, especially when the implications of that new information call into question almost every aspect of a person's identity. History tells us that initially, people did not accept the message of the Prophet Muhammad ﷺ; they completely rejected him and accused him of being a liar.
One particular incident shows very clearly that he ﷺ understood how necessary it was for him to remove any cognitive or emotional barriers that existed between him and his community. When the people of his hometown of Makkah had almost completely rejected him, he felt that it was time to turn his attention to a neighboring town. The city of Ṭā'if was a major city and the Prophet ﷺ was hopeful that perhaps they would be receptive to the message. Unfortunately, they completely rejected him and refused to even listen to what he had to say. They chased him out of town, throwing stones at him until his injuries left him completely covered in blood. Barely making it outside the city, the Prophet ﷺ collapsed. Too weak to move, he turned his attention to his Lord and made one of the most powerful supplications made by a Prophet of Allah.
"اللهم إليك أشكو ضعف قوتي، وقلة حيلتي، وهواني على الناس، يا أرحم الراحمين، أنت أنت رب المستضعفين وأنت ربي، إلى من تكلني؟ إلى عدو يتجهمني؟ أو إلى قريب ملكته أمري؟ إن لم يكن بك علي غضب فلا أبالي، غير أن عافيتك أوسع لي، أعوذ بنور وجهك الذي أشرقت له الظلمات، وصلح عليه أمر الدنيا والآخرة، من أن ينزل بي غضبك، أو يحل علي سخطك، لك العتبى حتى ترضى، ولا حول ولا قوة إلا بك"
"Oh Allah, only to You do I complain about my lack of strength, my insufficient strategies, and lowliness in the sight of the people. You are my Lord. To whom do you turn me over? Someone distant from me who will forsake me? Or have you placed my affair in the hands of my enemy? [2]"
The Prophet ﷺ felt that he was the reason why the people were not accepting the message. His concern that "my low status in the eyes of the people," informs us that he understood that people naturally judge the seriousness of a message based on the stature of the message bearer. The people of Ṭā'if were extremely ignorant, so much that they adamantly refused to enter into any dialogue. In reality, this was not due to any shortcoming of the Prophet ﷺ; he demonstrated the best of character and displayed extreme patience in the face of such ignorance. But the beginning of the supplication teaches us what he was focused on: making sure that he was not the reason why someone did not accept the message.
Because his message was not geographically restricted like that of other Prophets, those who inherited the message would have the extra burden of transferring the message to a people with whom they were unfamiliar. The intelligence needed to pass the message of the Prophet Muḥammad ﷺ around the world included an understanding of the cultural differences that occur between people. Without this understanding effective communication and passing on of his message would be impossible.
A sharp Emotional Intelligence is built upon the development of both intra- and interpersonal intelligence. These intelligences are the backbone of EQ and they provide a person with emotional awareness and understanding of his or her own self, an empathic understanding of others, and the ability needed to communicate effectively and cause change. Emotional Intelligence by itself is not sufficient for individual reform or societal reform; instead, it is only one part of the puzzle. The ʿaql or intellect that is referenced repeatedly in the Qurʾān is a more comprehensive tool that not only recognizes how to understand the psychological and emotional aspects of people but recognizes morally upright and sound behavior. After that this intellect, if healthy and mature, forces a person to conform to that standard. Therefore, we understand the ʿaql to be a comprehensive collection of intelligences analogous to Howard Gardner's Multiple Intelligences theory.
Taking into consideration the extreme diversity found within Western Muslim communities, we see how both Moral Intelligence and Emotional Intelligence are needed. Fostering and nurturing healthy communities requires that we understand how people receive our messages. This is the interpersonal intelligence aspect of EQ. Without grounding the moral component of our community, diversity can lead to what some contemporary moral theorists call moral plasticity, a phenomenon where concrete understandings of good and evil, right and wrong, are lost. Moral Education (Moral Education, which will be discussed throughout the book, is the process of building a Morally Intelligent heart) focuses on correcting the message that we are communicating to the world; in other words, Moral Intelligence helps us maintain our ideals and live by them, while Emotional Intelligence ensures that the message is effectively communicated to others.
My father would often tell me, "It's not what you say, son; it's what they hear."
Interpersonal understanding is the core of emotional intelligence. My father would often tell me, "It's not what you say, son; it's what they hear." From the perspective of Emotional Intelligence, this statement is very accurate. The way we interpret words, body language, verbal inflections, and facial expressions is based on many different factors. The subtle power of this book lies in the simple fact that your emotional intelligence is the primary agent of change and thus the most powerful force you have. You must understand how people perceive what you are communicating to them. What is missing from my father's statement is the primacy of Moral Intelligence. Throughout this book, I attempt to show how the Prophet Muḥammad ﷺ demonstrated a level of perfection of both of these intelligences.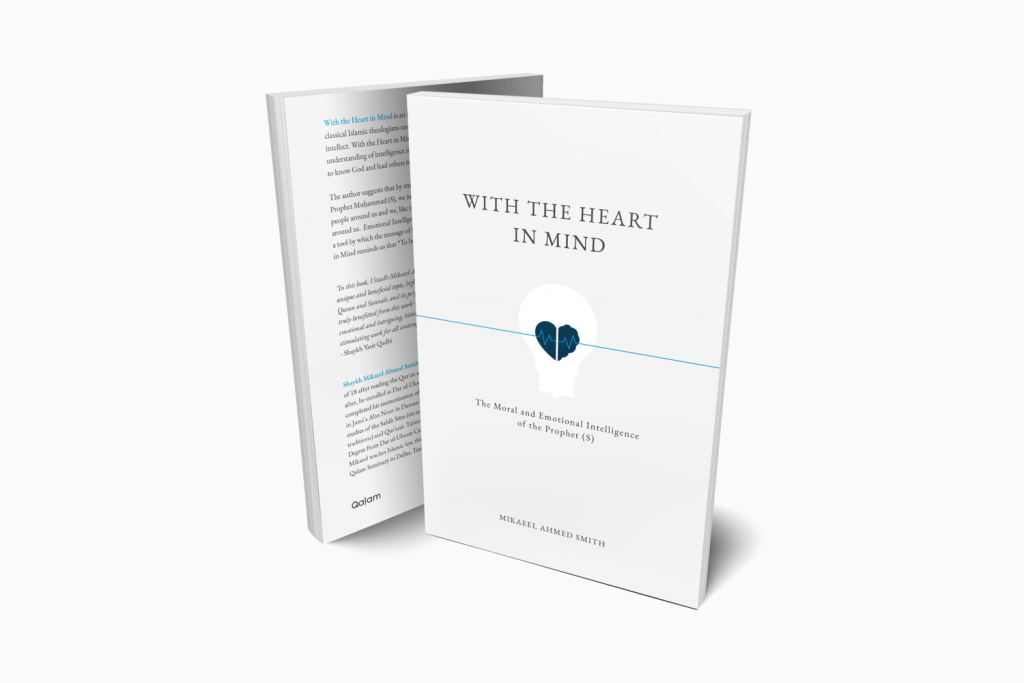 *With the Heart in Mind is available for pre-order at https://www.qalam.foundation/qalambooks/with-the-heart-in-mind
[1]Bayhaqī, Shuʿb al-ʾĪmān, vol. 3, p. 23.
[2] Ibn Kathir, al-Bidāyah wa al-Nihāyah, vol. 3, p. 136.
Read Books, Build Character, Inspire Generations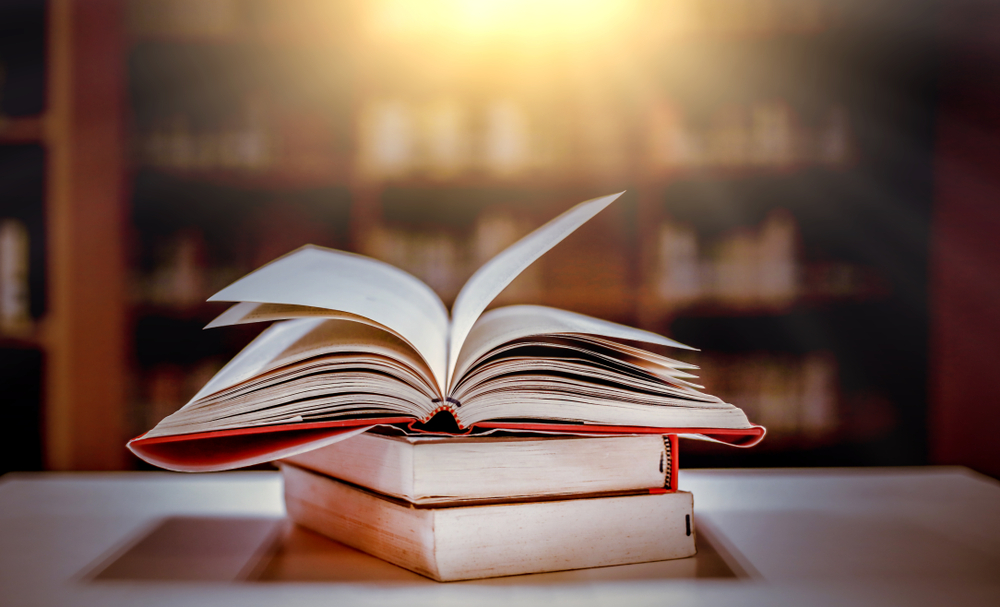 By Dr. Muhammad Abdul Bari
Believers would recognise that God has made knowledge the foundation for the superiority of human beings over other creatures on Earth. The first word revealed to the Prophet Muhammad (peace be upon him) was 'Iqra', meaning 'read' or 'recite'. The Prophet said "the seeking of knowledge is obligatory for every Muslim" (Al-Tirmidhi). Knowledge thus goes hand in hand with the Islamic creed.
Muslims are asked to seek knowledge by reading, learning and reflecting to live their lives as stewards in our planet. They are asked to supplicate "O my Lord! Advance me in knowledge" (Al-Qur'an 20:114). To emphasise the message of the superiority of learned people in Islam, the Prophet said, "The superiority of the learned man over the worshipper is like that of the moon, on the night when it is full, over the rest of the stars …" (Abu Dawud).
One can observe exemplary practices amongst those who are often labelled as enlightened. A trait that typically stands out prominently is their craving for knowledge and emphasis on reading. Many would own bookshelves or even a private library in their homes; public libraries would abound across the country. Through knowledge, scholarship, good character and hard work they endeavour to create long-lasting civilisations; whether it be Greek, Indian or Chinese examples.
During the Islamic Golden Age which began in the 8th century and lasted over 600 years, Muslims flourished in intellectual pursuits because of their thirst for learning. They became the ardent lovers of books and became synonymous with knowledge. They made momentous progress in all areas of life. At a time when books were written and copied by hand, affluent Muslims spent their wealth to establish libraries, mostly adjacent to schools or mosques, so that everyone could use them. Books and libraries became the Muslims' umbilical cord in connecting their material progress and spiritual quest together.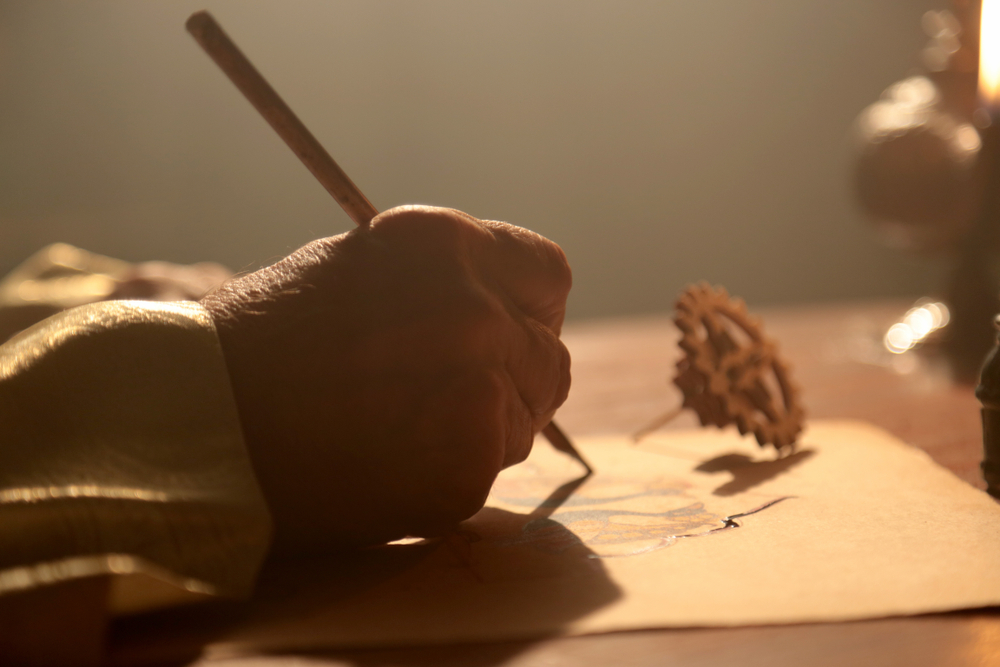 During their peak cultural and intellectual period, Muslim scientific and technological innovations, as well as their translations of ancient Greek knowledge into Latin, inspired Europe in its intellectual resurgence. This Muslim-led knowledge revolution with the flowering of science, art, medicine, and philosophy spread across the Muslim world. It was the infusion of this knowledge into Western Europe that fuelled the Renaissance and the scientific revolution. The invention of the printing machine in 1451 further helped to transform Europe, as knowledge rapidly reached beyond the elite class.
While Europe was brimming with energy and started its new journey with astounding vigour, political weaknesses and collective inertia meant the Islamic world fell into stagnation. One calamity that befell Muslims, considered by many historians to be a hammer blow to their intellectual backbone, was the Mongol invasion of Muslim lands. The occupation of Baghdad in 1258 witnessed an unparalleled barbarity; killing scholars, burning books and destroying libraries. In spite of the successful military fightbacks against the Crusading armies, the conversion of many Mongol invaders to Islam and the victories of the Ottomans over the next few centuries, the Muslim world gradually succumbed to intellectual passivity and socio-political fracture. The rest – the colonisation of lands and minds, eventual independence but subsequent failures of leadership to this day – is history.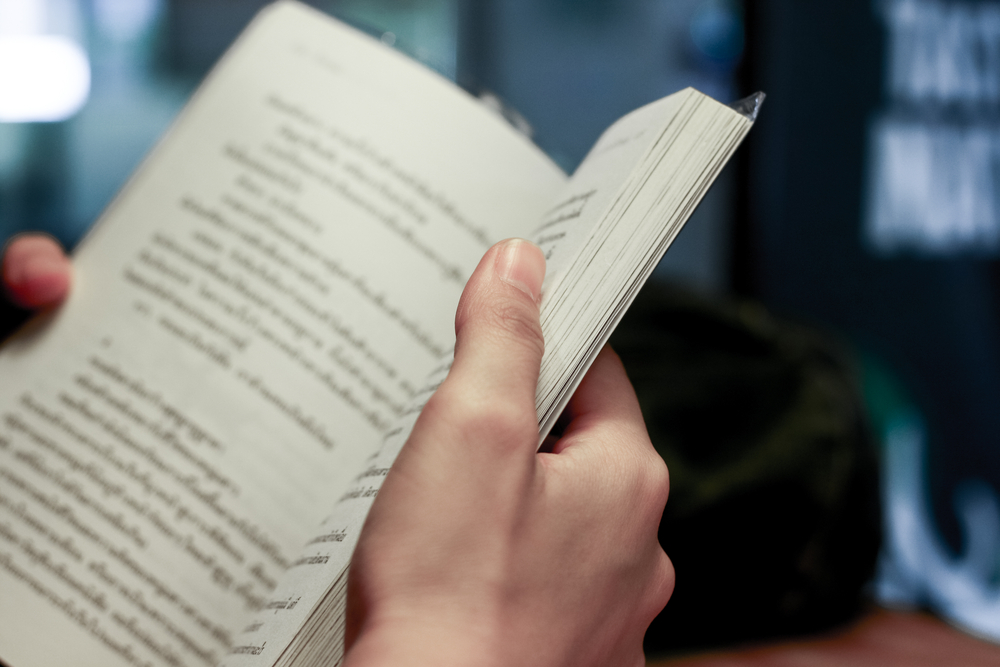 Today, the overall condition of Muslims – in terms of their education level, economic performance and intellectual standard – is less than satisfactory. Their political and religious leadership has imploded in many places; their ineffective governance and lack of institutional capacity to harness human and material resources are still hindering progress. Post-9/11 disorder in the form of imposed or proxy wars in historic lands and failed or repressive politics in some countries have displaced millions of people from their homelands.
There are however signs of genuine awareness and reappraisal as well as positive changes in many places. It is time Muslims sharpen their reading habits, build character and find practical ways to join the dots of good works with a 'glass half full' attitude. The regeneration of their grass-roots leadership across the world of Islam – from parents at home, teachers in school and Imams in mosques – has become a necessity. Muslims must learn to excel in what they do in their family, community, workplace and wider society with inclusive social activism. Only then, can they create an effective civil society everywhere.
Their reading, as in their heydays, should start from core religious texts for moral guidance and spiritual peace to all areas of modern knowledge which has made astounding progress in recent decades largely without Muslim input. Reading activates the human brain and provides food for thought and is vital for developing curiosity and enhancing critical autonomy. Ultimately it is knowledge that empowers a people.
In a world of information overload, one has to pick and choose what to read and what not to. With our short and limited lifespan, we cannot afford to waste time by only reading junk and indulging in vanity. Good books are the sources of silent power; they are the pillars of success. Like a balanced diet for a human body, good books are vital sources for mental agility and spiritual peace. Reading should be for a purpose that injects the attitude of reflection and action, build character to act for the good of all. Good reading nourishes from within, fills hearts and souls with gratefulness to God for all the bounties around and catapults people to serve others with the best of human character, Adab.
Let us read books, inspire children, and help create a better world for our future.
Dr. Muhammad Abdul Bari is an educationalist, parenting consultant, and author. His memoir A Long Jihad: My Quest for the Middle Way was published in summer 2018. Dr. Abdul Bari is the former Secretary-General of the Muslim Council of Britain.
Here is Dr Bari's concise recommended reading list:
Children Related
1)  Islam for Children Series
2)  Children's books on various topics – Khurram Murad
3)  Golden Domes and Silver Lanterns: A Muslim book of Colors – Hena Khan
4)  Crescent Moons and Painted Minarets: A Muslim Book of Shapes – Hena Khan
5)  A Guide to Parenting in Islam: Cherishing Childhood – Muhammad Abdul Bari
Al-Qur'an/Qur'an Related
1)  To choose 2-3 from classical and modern Tafsirs
2)  Understanding the Quran Themes and styles – Mohammad Abdel Haleem
3)  The Majestic Quran: A Plain English Translation – Musharraf Hussain
4)  Way to the Qur'an – Khurram Murad
Hadith/Prophet

1)  The Complete Forty Hadith – Imam an-Nawawi
2)  Stories of the Prophets – Ibn Kathir
3)  Muhammad – Martin Lings
4)  Companions of the Prophets 1 and 2 – Abdul Wahid Hamid
5)  The Sealed Nectar: Biography of the Noble Prophet – Safiur Rahman Al-Mubarakpuri
6)  In The Footsteps of the Prophet – Tariq Ramadan
Islam/Islam Related
1)  Ihya Ulum Id Din: Book of Religious Learning Hardcover – Imam Ghazali
2)  In The Early Hours: Reflections on Spiritual and Self Development – Khurram Murad
1)  The Road to Mecca – Muhammad Asad
2)  Islam Between East and West – Alija Izetbegović
3)  Islam and the Destiny of Man – Gai Eaton
4)  Autobiography of Malcolm X
5)  Inescapable Questions: Autobiographical Notes – Alija Izetbegović
6)  To Be a European Muslim – Tariq Ramadan
7)  A Long Jihad: My Quest for the Middle Way – Muhammad Abdul Bari
8)  1001 Inventions: Muslim Heritage in our World – Chief Editor, Salim TS Al-Hasani
1)  Amusing Ourselves to Death – Neil Postman
2)  Long Walk To Freedom: The Autobiography of Nelson Mandela
3)  The Impossible State: Islam, Politics, and Modernity's Moral Predicament – Wael Hallaq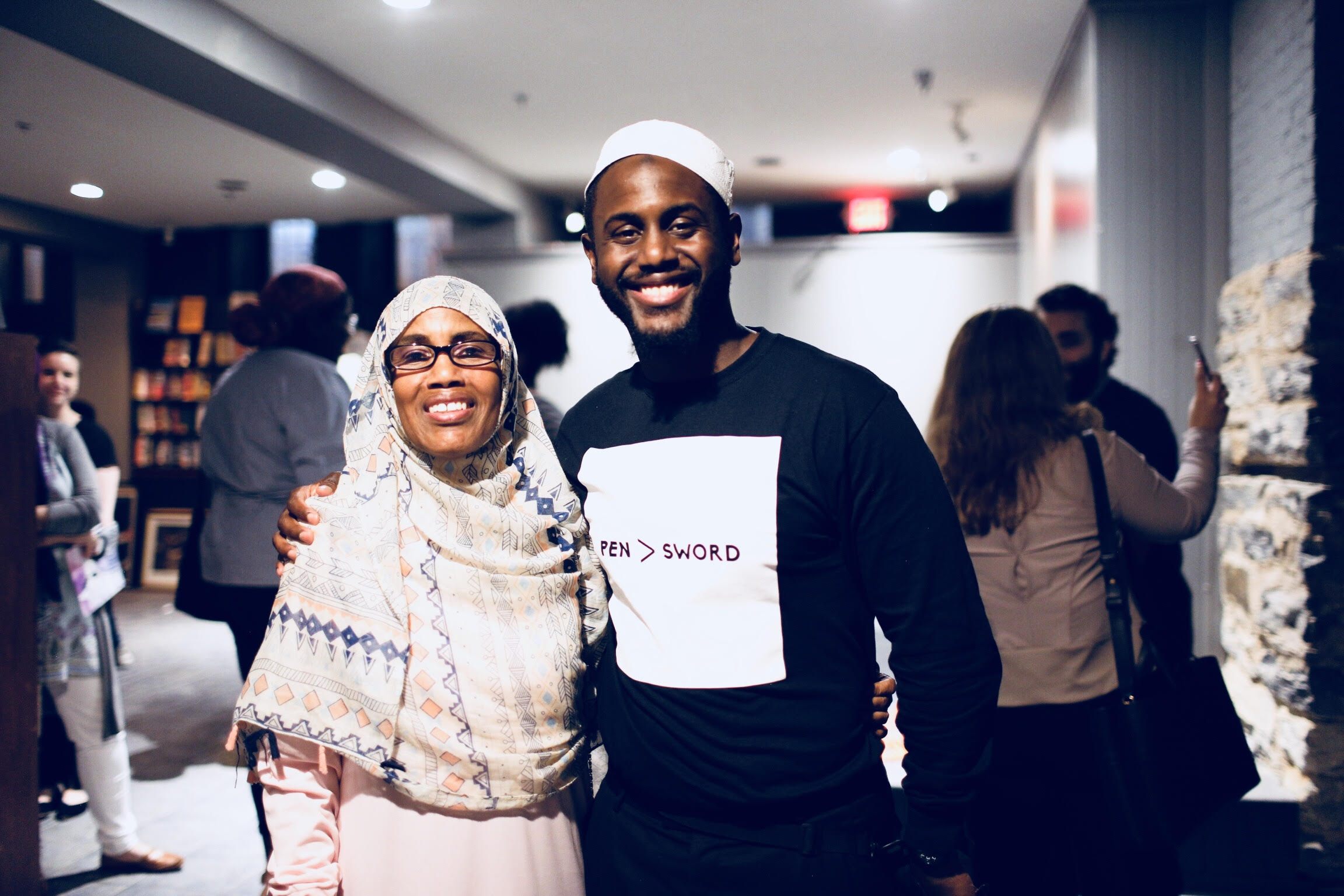 118
Ummi's house is beaten by the aroma
of a whistling kettle filled with red zinger tea
grandchildren bouncing in & out screen doors
firecrackers conversing in the backyard
neighbors shouting yesterday's yesterdays
with living rooms just big enough to seat
the world's problems
And July's you had to stand dead center
to comprehend
Ummi is a house too,
with 7 attics and 55 windows
shaped in circles of all sizes
She is where searching souls find
a reflection of the words they once housed
She reminds us, with perfect diction
that we are strangers in this land
no matter how her smile threads
through a crowded room
it will one day return to the sky
Olivet Lane brought buttered biscuit to mouth
carved Sunday dinners out of maybe
deposited toy truck to hand and sent soldiers
into a world at war with our wishes
We too became houses wrapped in a concert of windows.
We too became a home for travelers
no duty more sacred than
serenity in the pores of our guests,
traffickers of light.
A nation passed through the arch of her back,
And while lightning never strikes
the same place twice,
it always found its way home
Infants crawling scattered below her ankles
will forget too soon
how close they were
to paradise
Purchase Tariq's new book of poetry: 2 Parts Oxygen: How I Learned to Breathe