Common Mistakes When Dealing With Crisis in the Ummah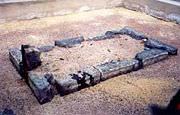 "What you see and hear depends a good deal on where you are standing; it also depends on what sort of person you are."
-C. S. Lewis
Philosophers and writers have often discussed the importance of perspective and contemplation when it comes to understanding any issue; to not impulsively form an opinion without careful and thoughtful consideration.
For us as Muslims though, while we can appreciate and find common ground in such quotes, we have something far more insightful and full of wisdom – the Qur'an. The recent crisis in Gaza has afforded the Muslim world a host of lessons and reminders elaborately addressed in the Qur'an, if only we would stop to consider them. Gathering from much of what I have been blessed to learn from different scholars of this noble deen, I have noticed some common mistakes widespread in the Ummah when it comes to facing crisis.
Having a Negative Opinion about Other Muslims based mainly on News from Dubious Sources
Generalizing regarding an entire population based on the actions a small minority.
Mistaking success for defeat due to a lack of perspective on life.
The sad reality about every single one of these mistakes though, is that each one is addressed in the Qur'an and was faced at one point or another by the Prophet (saas) and his companions. In this article, we will try to analyze each of these mistakes in detail specifically as they relate to the current crisis in the Muslim world and then understand how we can correct our perception, insha'Allah.
Not to Trust the Corrupt Without Inspection
I recently read a very powerful and eye-opening article written by Johann Hari, a non-Muslim columnist for the London Independent, titled, You Are Being Lied to About Pirates (here). Of course, the general trend in all media outlets regarding the whole Somali pirate issue over the past several months is that these pirates are nothing more than lawless bandits with no regard for international law or civility. No one ever questioned the rise of these so-called pirates and what was the motive behind their brazen attacks. It was assumed that extreme poverty and the lawless atmosphere of Somalia had driven these "terrorists" to seafaring robbery for their own corrupt gains and nothing else. But educated people should realize that nothing in the human psyche is ever that simple.
What Mr. Hari astutely discovered in the course of his research was the hidden truth of a shocking crime of outrageous magnitude. To quote from his article,
In 1991, the government of Somalia – in the Horn of Africa – collapsed. Its nine million people have been teetering on starvation ever since – and many of the ugliest forces in the Western world have seen this as a great opportunity to steal the country's food supply and dump our nuclear waste in their seas.
Yes: nuclear waste. As soon as the government was gone, mysterious European ships started appearing off the coast of Somalia, dumping vast barrels into the ocean. The coastal population began to sicken. At first they suffered strange rashes, nausea and malformed babies. Then, after the 2005 tsunami, hundreds of the dumped and leaking barrels washed up on shore. People began to suffer from radiation sickness, and more than 300 died. Ahmedou Ould-Abdallah, the UN envoy to Somalia, tells me: "Somebody is dumping nuclear material here. There is also lead, and heavy metals such as cadmium and mercury – you name it." Much of it can be traced back to European hospitals and factories, who seem to be passing it on to the Italian mafia to "dispose" of cheaply. When I asked Ould-Abdallah what European governments were doing about it, he said with a sigh: "Nothing. There has been no clean-up, no compensation, and no prevention."
At the same time, other European ships have been looting Somalia's seas of their greatest resource: seafood. We have destroyed our own fish-stocks by over-exploitation – and now we have moved on to theirs. More than $300m worth of tuna, shrimp, lobster and other sea-life is being stolen every year by vast trawlers illegally sailing into Somalia's unprotected seas. The local fishermen have suddenly lost their livelihoods, and they are starving. Mohammed Hussein, a fisherman in the town of Marka 100km south of Mogadishu, told Reuters: "If nothing is done, there soon won't be much fish left in our coastal waters."
Personally, after reading this I was furious that such a crime could be happening to our already weary brothers and sisters in Somalia! I mean how low can these people get – stealing the only livelihood from one of the poorest nations on Earth right now while dumping their toxic waste in the source of that very livelihood? But that feeling of exasperation was quickly followed by shame; shame that I had been so gullible to believe the whole story that was being sold to us by the European nuclear crime cartel responsible for this scandal. I never questioned what was happening, I never gave those poor people any benefit of the doubt and I bought whole-sale the lies and deception about them. I had forgotten Allah's words wherein He said (what means):
O you who believe! If a corrupt person comes to you with any news, verify it, lest you harm people unintentionally, and afterwards become full of remorse for what you have done. [49:6]
I had made the same mistake that some of the noble Companions had made when they heard the ifk – the lie about 'Aisha committing zina. I had assumed the worst about my fellow Muslim by not investigating the news brought to me by a corrupt source well-known for its brazen lying, deception and wanton distortion of the truth – the media.
So, in the face of the latest crisis in Gaza, I was careful to not make the same mistake. The media desperately wanted to sell an idea so that we would believe that Israel was justified in its aggression against the civilian population of Gaza. They wanted us to believe that these were not human beings, but a society – 1.5 million people in fact – of hateful terrorists. They wanted us to believe that Israel had tried so hard to make peace, had been so patient, since 2006 when the people of Gaza democratically elected their leadership. It was those evil people in Gaza who couldn't abide by the treaties they signed. It was those terrorists to the South who were hell-bent on killing civilians with wanton disregard. They needed to be put in their place. Israel needed to show these people that they had voted for the wrong group and punish them for their "mistake".
So, it was unfortunate to see a number of Muslims following this line of "opinion". Had they looked a little deeper into reality, they would have discovered a number of disturbing facts. Firstly, even before officially being elected in 2006, Hamas had agreed to stop suicide bombings and had succeeded in doing so for a period of 18 months into late 2006. During that same period of time, Israel refused to ackowledge them as a political entity and continued a campaign of abductions and assasinations (here). June 2008 brought the latest cease-fire into play in which Hamas and Israel agreed to the following conditions: 1) Hamas was to stop rocket attacks on Israel, 2) Israel would open blockades of relief supplies into impoverished Gaza and 3) Israel would not attack territories in Gaza. Amazingly, Hamas didn't fire a single rocket for much of the duration of this cease-fire, but it was Israel that continued to keep most of the routes into Gaza blocked in effect continuing its strangle-hold upon the Gazan civilian population and violated the cease-fire on, of all days the US presidential election day, November 4th. It was on that day that Israel entered into Gaza where they killed six Hamas "militants" as reported by the Associated Press (AP).
AP stories November 5th and 6th discussed the possible collapse of the cease-fire based on these attacks, but they went largely unpublished in the US where media attention was focused almost entirely on the historic presidential election. Moreover, a Nexis search found no reference to the raid in the transcripts of any television news broadcast during the period. It is nothing short of amazing how deceptive the media can be in such circumstances, especially when partnered with an equally deceptive news-maker. Wallahu musta'aan.
The solution to this disease of the heart is two-fold:
Maintaining benefit of the doubt and generally a positive idea regarding your fellow Muslim
Careful inspection into any matter in which they are accused which must include getting the perspective of the Muslim
Indeed, Allah has said what means:
The believers are nothing else than brothers. So make reconciliation between your brothers, and fear Allah, that you may receive mercy. [49:10]
And among the many beneficial hadith on this matter which must cause us to reflect upon the rights that our oppressed brothers and sisters around the world have upon us are the following:
Ibn Umar (ra) reports that he heard the Messenger of Allah (saas) say, "The Muslim is the brother of the Muslim; he should not oppress him nor forsake him (when he is oppressed)." (Bukhari and Muslim)
Abu Huraira (ra) reported Allah's Messenger (saas) as saying, "He who alleviates the suffering of a brother out of the sufferings of the world, Allah would alleviate his suffering from the sufferings of the Day of Judgment, and he who finds relief for one who is in difficulty, Allah would make things easy for him in the Hereafter, and he who conceals (the faults) of a Muslim, Allah would conceal his faults in the world and in the Hereafter. Allah is will support and help a servant so long as the servant supports and helps his brother …." (Muslim)
So have we given our fellow Muslims in Gaza their rights? Have we been just to them by trying to understand their actions, by seeking the truth about what is really happening – or have we forsaken them and oppressed them by just accepting the "news" that is fed to us by a distorted media? How many a statement can we find right now from those claiming imaan wherein they seem so focused on the mistakes of their brethren that are microscopic when compared to the atrocities of their attackers? Have the people of Gaza committed sins? Yes they have – but then again, so have we all. Has their leadership possibly taken too much license in certain areas of Islamic law when it comes to the defense of thir own people? Yes they have, but when any other military force does the same thing, we have been far more forgiving of their excuses than we are for these people who are struggling to raise the banner of Islam and to promote the Sunnah in this blessed land.
So what then should our response be when we see some things from oppressed Muslim communities that appear to be contrary to the teachings of Islam? Let us again refer back to the hadith:
Narrated Anas (ra) that Allah's Messenger (saas) said, "Help your brother, whether he is an oppressor or if he is an oppressed one." People asked, "O Allah's Messenger! We can understand how to help him if he is oppressed, but how should we help him if he is an oppressor?" The Prophet (saas) said, "By preventing him from oppressing others." (Bukhari)
And the great scholar of hadith Abdullah ibnal-Mubaarak also says, "The believer is he who gives his brothers an excuse, and the hypocrite is he who seeks their slips."
Does this mean that we should excuse them even in the face of indefensible actions? Absolutely not! Remember the justice with which Allah commands us in the Quran where he says what means,
O you who believe! Stand out firmly for AllAh and be just witnesses and let not the enmity and hatred of others make you act without justice. Be just: that is nearer to taqwa, and fear Allah. Verily, Allah is Well­-Acquainted with what you do. [5: 8]
So our understanding is that our position must be one of justice first, while at the same time seeking to find an excuse for the sincere Muslim who's action may not be outwardly understood. If in fact no excuse can be found and it is clear that this Muslim has indeed transgressed the bounds set by Allah, should we then forsake him? No! What would you wish for yourself if you were in an impossibly difficult situation and your desperation led you to disobey Allah? No doubt, you would wish for His forgiveness. But are we asking Allah to forgive the trespasses of our brothers and sisters in Gaza? Are we asking Him to guide them and guide others through them? Are we asking that Allah cause their leaders to be just and upright? The last reminder I wish to give myself and the reader before moving on to the next point is to remember the beautiful statement of the Prophet (saas):
Abdullah ibnu 'Amr ibnul-'Aas (ra) reports that the Prophet (saas) said, "Those who have mercy will receive the mercy of the Most Merciful. Have mercy on those who are on earth, the One in the Heavens will have mercy on you." (Tirmidhi ).
Generalizing About an Entire Population
As often as it happens to us as Muslims today, you would think that generalization would be the last mistake that we would ever make. But we have been slow to heed the warning of the Prophet (saas) wherein he said:
Abu Sa'id al-Khudri (ra) reported that Allah's Messenger (saas) said, "You will indeed tread the same path as was trodden by those before you, inch by inch and step by step, so much so that if they were to enter into the hole of the lizard, you would follow them in this also". We said: O' Messenger of Allah, do you mean the Jews and Christians (by your words)" those before you"? He said: "Who else (than those two religious groups)?" (Bukhari and Muslim)
He (saas) warned us that we will indeed follow their behaviors, even ones that make no sense whatsoever (think of those Muslims who had "rat-tail" hairstyles, hang their pants so low that their underwear is on full display like "gangstas", and other assorted absurdities) which is among the meanings of following them into a lizard's hole. So it is no real surprise to see us following them also in the practice of generalizing about entire populations of people. How do we do this?
When was the last time the imam in your local masjid prayed against the Jews? Did the Prophet (saas) ever make du'a against an entire people like this? How often do we hear some Muslims generalizing about how Jews are this and that of one bad attribute or another? Can such accusations be found in the Quran and Sunnah? Let us briefly review some of the many ayaat just in surat Aali-'Imraan in the Qur'an that deal with the People of the Book to see indeed how they are described by Allah, the Most Just. He says what means (emphasis is mine):
A party of the People of the Book (Jews and Christians) wish to lead you astray. But they shall not lead astray anyone except themselves, and they perceive not. [3:69]
Among the People of the Book (Jews and Christians) is he who, if entrusted with a great amount of wealth, will readily pay it back;and among themthere is he who, if entrusted with a single silver coin, will not repay it unless you constantly stand demanding, because they say: "There is no blame on us to betray and take the properties of the illiterates (Arabs)." But they tell a lie against Allâh while they know it. [3:75]
You [the generation of the Prophet (saas) and all who follow their way in general] are the best of peoples ever raised up for mankind; you enjoin all good and forbid all evil, and you believe in Allah. And had the People of the Book (Jews and Christians) believed, it would have been better for them; among them are some who have faith, but most of them are disobedient and rebellious against Allah's Command. [3:110]
Not all of them are alike; a party of the People of the Book stand for the right, they recite the Verses of Allâh during the hours of the night, prostrating themselves in prayer. [3:113]
And there are, certainly, among the People of the Book (Jews and Christians), those who believe in Allah and in that which has been revealed to you, and in that which has been revealed to them, humbling themselves before Allah. They do not sell the Verses of Allah for a little price, for them is a reward with their Lord. Surely, Allah is Swift in account. [3:199]
But don't be fooled into thinking that this pattern exists only in this noble and grand surah, for indeed it is found throughout the Qur'an:
Verily, those who disbelieve from among the People of the Book (Jews and Christians) and the pagans will abide forever in the Fire of Hell. They are the worst of creatures. [98:6]
Thus, Allah in His infinite Justice differentiates between those among the People of the Book who are righteous and trustworthy and those who are disbelievers and treacherous in their dealings. He does not generalize regarding them.
In the Sunnah of the Prophet we see this in practice where the Prophet (saas) would deal with some of the Jewish tribes harshly after their betrayals, but among others he was kind, generous and forgiving. How many a Jewish person accepted Islam simply due to the kindness and excellent character of the Prophet (saas), and how many a Jewish person even till today has accepted Islam for similar reasons. The behavior and attitude of a number of Muslims today is a sad departure from the Sunnah of our beloved Prophet and the righteous Companions who also displayed care and concern for the non-Muslims under their governorship.
We should be just in the realization that even in Israel there are those who are very distressed by what is happening not only now, but on a daily basis. There are entire organizations devoted to helping the Palestinian people live a better and safer life, people who stand at checkpoints and yell at their own soldiers for the mistreatment of Palestinians, people who bravely go on the record voicing their opposition of the discriminatory and oppressive practices of the Israeli occupation. These people have displayed one of the greatest acts in Islam, to speak the word of truth before an oppressive ruler and as such they are people who may very well be open to the message of Islam if they could see it in practice first.
The reason that the People of the Book have a distinguished status among the general category of disbelivers in the message of Islam is because they are the closest people to this belief. Our articles of faith are nearly identical and as such it doesn't require much of a change for them to adopt Islam. For the Christian people, particularly in the West, we have been very accomodating in our dawaah, but ever since the Israeli occupation, our dawah to Jewish people has been lacking. It is wrong that due to the oppressive actions of a group of them that we deprive others of hearing the good of Islam and deprive ourselves of the natural cooperation in goodness that is allowed to us in Islam.
There is no doubt that Israeli policies are such that it is clear that they generalize against all Muslims. We are all equally bad in their myopic vision, but let us not stray from the Sunnah of our beloved Prophet by behaving the same way against them. This can only happen when we give every Jewish person that we meet the benefit of the doubt in regards to their character as did the Prophet. There is no contradiction between having caution when dealing with someone and also being open to the good that they might have. This is what the Prophet (saas) demonstrated and what the Companions acted upon. Another aspect of this justice is to specify in our du'a that Allah aid the believers against those People of the Book who have disbelieved and spread corruption on the Earth as opposed to making du'a against all of them, wallahu a'lam.
Beyond simply generalizing against the Jewish people in du'a, there is a far more dangerous habit that occurs not only among Muslims, but in all human societies – extremism. Shortly after the atrocities against the people of Gaza began, a Dutch of Arab lineage was arrested after he wounded two Israelis in a shopping mall in Holland with a hand-gun. Around the same time, a relatively unknown (I found a total of nine lectures by this Imam online whereas "popular" shuyookh have over 500) and elderly Imam in one of the Muslim countries issued a "fatwa" wherein he encouraged Muslims to attack Israelis and Israeli interests all over the world "in defense of Gaza". Any rational person can see that these two individuals, amidst the hundreds of millions of Muslims world-wide, acted out of rage and unchecked emotion. Their actions are not representative of Islam or Muslims, but they represent a dangerous trend of the human personality which can be seen globally in different expressions ("road rage" killings, "crimes of passion", "going postal" work place killings, etc.). Some people, be they Jewish, Christian, Muslim, Atheist or any other "ism", do not control their anger and instead act upon it in terrifying ways.
The Islamic teaching on this matter is clear though as can first be demonstrated from the Qur'an:
And race towards the way (which leads to) forgiveness from your Lord, and for a Paradise as wide as are the heavens and the earth, prepared for the pious. Those who spend (for the sake of Allah) in prosperity and in adversity, who repress anger, and who pardon men; verily, Allah loves those who excel in doing good. [3:133-134]
Ibn Kathir states in regard to the latter portion of these ayaat,
"for when they are angry, they control their anger and do act upon it. Rather, they even forgive those who hurt them. Imam Ahmad recorded that Abu Hurayrah (ra) said that the Prophet said, "The strong person is not he who is able to physically dominate people. The strong person is he who overcomes his rage when he is angry." [Also Bukhari]
Also from guidance of the Prophet (saas) is the following hadith:
Abu Hurairah (ra) reports that a man said to the Prophet (saas), "Advise me." "The Prophet (saas) said, "Avoid rage (sometimes translated as "Don't get angry")" The man asked (the same question) again and again, and the Prophet said in each case, "Avoid rage." (Bukhari)
Furthermore, when it comes to doing any deed for the sake of Allah we must remember that our sole motivation must be only the pleasure of Allah and in accordance with His limits. Emotion must always be removed from the equation lest it over-ride our primary intention of pleasing Allah and submiting to Him. An example of this concern and control is well illustrated in the story of when Ali ibn Abi Taalib (ra) was in a battle and was about to kill his opponent when the other man spat in his face. Immediately after this happened, Ali pulled away from him and walked away from him. The man, surprised, asked him why he didn't kill him although he had the chance. Ali replied, "I have nothing personal against you. I was fighting you solely for the sake of Allah. If I had killed you after you spat on my face, then it would have become my personal revenge which I do not wish to take." So as Muslims, we need to always remember that our actions are for the purpose of justice and good for mankind in submission to Allah and that we do not act on anger, revenge or any other emotion.
Mistaking Success for Defeat
This pervasive mistake in our Ummah today is most representative of our collective disregard for the Qur'an; Allah grants victory and we somehow see defeat. How so? One of the reasons is what I call "romantic comedy syndrome".
The Romantic Comedy Syndrome is very typical in younger generations although with the general collapse in morality throughout the world today, it can be found in people in their 40's and 50's as well. The source of the problem is watching romantic comedy movies where the typical storyline is that of two star-struck "soul-mates" find their perfect match in one another in hopelessly romantic settings and events. I'm not saying that its completely impossible that a wealthy entepreneur couldn't find his long lost soul-mate in a street prostitute with a "heart of gold", but I don't recommend that as a way of meeting promising marriage prospects for even non-Muslims. The end result is that we have this vaulted idea of love – or any other ideal – that is based entirely upon fantasy, which prevents us from having a normal relationship. For many young people seeking marriage, this leads them on a mythical quest for "the one" which most often results in finally "settling" for a distant second choice in their late twenties or early thirties because their "perfect" match was never found. For others, they are so deep in their fantasy world that they believe they indeed have found "the one" or their "soul-mate" and when that magical romance dies 1-2 months into their marriage then they seek divorce or resolve to an unhappy marriage.
So how does this apply to crisis in the Muslim world? We have an unrealistic and vaulted idea about what victory means. For many people, victory would mean that the Gazans would overcome surmountable odds and defeat Israel whereby the Jewish people would be once again living under a Muslim rule. This of course would happen simultaneously with the return of the khilaafah and money falling from the heavens. The time expectation for these events would be next week at the latest. These ideas are clearly the result of complete ignorance of Qur'anic ayaat and historical precedent. To better understand how the help of Allah comes and why, let us return to the Qur'an first:
Those of you who turned back on the day the two hosts met (at Uhud), it was Satan who caused them to backslide (run away from the battlefield) because of some (sins) they had earned. But Allah, indeed, has forgiven them. Surely, Allah is Oft­-Forgiving, Most Forbearing.
O you who believe! Be not like those who disbelieve (hypocrites) and who say to their brethren when they travel through the earth or go out to fight: "If only they had stayed with us, they would not have died or been killed," so that Allah may make it a cause of regret in their hearts. It is only Allah that gives life and causes death. And Allah is All­-Seer of what you do.
And if you are killed or die in the Way of Allah, forgiveness and mercy from Allah are far better than all that they amass (of worldly wealths, etc.).
And whether you die, or are killed, verily, unto Allah you shall be gathered.
And by the Mercy of Allah, you dealt with them gently. And had you been severe and harsh­hearted, they would have broken away from about you; so pass over (their faults), and ask (Allah's) Forgiveness for them; and consult them in the affairs. And when you have taken a decision, put your trust in Allah, for certainly Allah loves those who put their trust in Him.
If Allah helps you, none can overcome you; and if He forsakes you, who is there after Him that can help you? And in Allah (Alone) let believers put their trust. [3:155-160]
Ibn Kathir explains these very important ayaat by reporting:
(Those of you who turned back on the day the two hosts met, Shaytan only caused them to err because of some of what they had earned) [3:155], because of some of their previous errors. Indeed, some of the Salaf said, "The reward of the good deed includes being directed to another good deed that follows it, while the retribution of sin includes committing another sin that follows it." Allah then said, (but Allah, indeed, has forgiven them), their giving flight …
As for Allah's statement, (And if you are killed or die in the way of Allah, forgiveness and mercy from Allah are far better than all that they amass.) [3:157], indicating that death and martyrdom in Allah's cause are a means of earning Allah's mercy, forgiveness and pleasure. This, indeed, is better than remaining in this life with its short lived delights. Furthermore, both the one who dies and the one who is killed will each return to Allah in any case, and He will reward him if he has done good deeds, or will punish him for his evil deeds …
Allah then addresses His Messenger and reminds him and the believers of the favor that He has made his heart and words soft for his Ummah, those who follow his command and refrain from what he prohibits. (And by the mercy of Allah, you dealt with them gently) means, "With Allah's mercy you became this kind." Al-Hasan Al-Basri said that this, indeed, is the description of the behavior that Allah sent Muhammad with …
(And had you been severe and harsh-hearted, they would have broken away from about you;) The severe person is he who utters harsh words, and, (harsh-hearted) is the person whose heart is hard. Had this been the Prophet's behavior, "They would have scattered from around you. However, Allah gathered them and made you kind and soft with them, so that their hearts congregate around you." `Abdullah bin `Amr said that he read the description of the Messenger of Allah in previous Books, "He is not severe, harsh, obscene in the marketplace or dealing evil for evil. Rather, he forgives and pardons" …
As for Allah's statement, (Then when you have taken a decision, put your trust in Allah,) means, if you conduct the required consultation and you then make a decision, trust in Allah over your decision.
How do these ayaat relate to the current crisis some might ask? Let us take each ayah into closer consideration as it relates to our time.
The first ayah gives us a very clear understanding of one of the major obstacles to success and progress when Allah says what means (it was Satan who caused them to backslide because of some sins they had earned). Our adherence to Allah's boundaries is a very real ingredient to success, and our disobedience of His commandments is a direct pathway to failure both in this life and the Hereafter. This matters very much today in our community globally because of the widespread lack of concern for obedience to Allah. I personally found it very shocking when I was recently in Egypt to be standing outside praying Isha' on a reed mat extension of one of the smaller musallas as people walked by the rows chatting to one another as if nothing was the matter. They expressed absolutely no shame for not being among those who pray, and there were many who had no problem playing music loudly or shouting to their friends while the prayer was in session. This is unfortunately not limited to Egypt. In Ramadan, people may actually abstain from food and drink during the day, but they erase any good they may have attained from their action in the day by sinning all night in "Ramadan parties" where they eat and drink until about 1-2 hours before fajr and then go home to sleep until the mid-afternoon. Are they the people whom the Prophet (saas) described as getting nothing more from their fasting than thirst and hunger? Yes, there is to a degree some "awakening" among our youth, but there is an entire other subset of youth who are ten times more astray and more sinful than the last generation. All of this contributes to our collective failure as an Ummah in so many endeavors.
The second ayah describes another scene ripped directly from many bloglines and comments today, where Allah says what means (Be not like those who disbelieve [hypocrites] and who say to their brethren when they travel through the earth or go out to fight: "If only they had stayed with us, they would not have died or been killed,"). Today, there are a number of people who make statements like, "Had not Hamas launched rockets then these people would not have died. If only they would stop then these people's lives would be saved!" These people have unknowingly made two great mistakes. Firstly, it is Allah who gives life and death and when Allah decrees for a soul to die then it shall die no matter where it is or what the circumstances are. The people who have died in Gaza have met their decree – were they not killed by Israel, they would have died another way. Secondly, it should be very clear to those who closely analyze the news reports that the recent actions of Hamas have little bearing on today's situation. It has been confirmed in numerous news reports that Israel had been planning this ground invasion into Gaza for close to six months now. Certainly, it feels that it has more of an "excuse" now, but had things been different there is little doubt that another reason would have been manufactured. Why?
The current invasion and relentless bombing campaign have the removal of Hamas as their ultimate goal. This has been stated in black and white terms. Why does Israel wish to remove this government democratically elected by the Palestinian people and replace it with another? It is simply because this government has not submitted to them like every other regional government. They have submitted to Allah and attempts to buy them off have failed. They have declared their loyalty to Islam and to the Sunnah and they have made great efforts to stick to this creed. This is of great concern to Israel because of its implications both to Israel and to the surrounding nations whose populations grow more and more fed up with dictatorships whose loyalty is to everything else but their own people's interests. If Hamas can succeed then this may cause significant ripples in the pond of Middle East nations. For this reason, they must be demonized in every way possible. They must be dehumanized in the media until no one cares if they are killed or not. They must be stopped at all costs and this is what we see now.
The third ayah brings us to the issue of perspective, where Allah says what means (And if you are killed or die in the Way of Allah, forgiveness and mercy from Allah are far better than all that they amass of worldly wealth). There is a difference between what we see and what many of the people of Gaza see, a difference between our understanding and theirs. We see people dying needlessly in a horrifying attack that respects no standard of human decency or international law. They see people dying in the cause of Allah and attaining the greatest status with Allah.
The people of Gaza are a people, who in their own words, have chosen to stay in this land even though they know it will be difficult for them. They could leave, but they have chosen to raise their children in this land even though they know that they may lose them due to the aggression of the occupiers. They could leave, but they have stayed in this land remembering that it was this same land upon which thirty thousand of the Prophet's companions were martyred in their quest for Jerusalem. To live in this land requires the heart of a lion and a will of iron. But life in this land also affords the ultimate status with Allah. It is ribaat – the guarding of the frontiers and its immense reward – and it is more. They have chosen to face the inhumanity of those who have mercilessly occupied them and slaughtered them so that they can be the standard bearers of Islam upon this blessed land. They stand strong in the face of their enemy shouting with their presence that you can take away our homes, our lands, our crops and even our lives but you can never take away our faith and the honor of maintaining the Islamic presence upon this hallowed ground. They want what is with Allah and they prove it daily with their lives.
The fifth ayah is also very descriptive of these noble people. Their leaders come from among them, and every time Israel kills or abducts them, they are replaced from the same pool of believers. They consult with their people by virtue of the fact that they are their people. And as a nation, they have made their decision to face Israel and have put their collective trust in Allah. They have been cut off from the whole world through the blockade placed on them. Their reliance upon Allah only increased when this happened as they realized that no one would help them except Allah. The governments of Egypt, Jordan and Saudi Arabia, for all their strength would do nothing – not even to open their borders to allow in much needed food or other humanitarian aid. No, it was Allah who allowed them to be cut off from the world so that thier trust and reliance upon Him would be pure and complete.
Through this they came to the ultimate realization, (If Allah helps you, none can overcome you; and if He forsakes you, who is there after Him that can help you? And in Allah (Alone) let believers put their trust.). They know the history of this embattled area and they know that it takes time for ultimate victory to come. The Prophet (saas) left Makkah after thirteen years of persecution and returned eight years later in victory. He was not victorious overnight even though he was the Messenger of Allah and even though he was aided by the very Angels. It took Saluhuddin twelve years to unite many of the Muslim lands (Egypt, Syria, Mesopotamia and Palestine), and tens of thousands of lives, before succeeding in overcoming the Crusaders to take back Jerusalem after it had been in their hands for 88 years. As such, Jerusalem will not return to Muslim governance in a few weeks or months. It will not happen without lives lost and without difficulties. The people of Palestine have understood this well – they understand that they may be blessed with either one of two victories; to take back Jerusalem or to die for the sake of Allah in the effort. To this end they have put their trust in Allah and their hope in His mercy, His help and His reward. In this there are a great many lessons for us to learn in our individual struggles and should cause us to increase our love for these noble people of Honor ('Izzah). And Allah knows best.
————————————————————————————————-
Disclaimer:  As a citizen and resident of the United States, I am bound to respect the rules established by this government. At the time of this writing, the United States continues to maintain Hamas on their list of terrorist organizations despite the fact that they were democratically elected by their people in free elections. This thus prohibits any American citizen from knowingly providing material support or resources to Hamas, or any other organization listed.
The State Department website states: "The term "material support or resources" is defined in 18 U.S.C. § 2339A(b)(1) as "any property, tangible or intangible, or service, including currency or monetary instruments or financial securities, financial services, lodging, training, expert advice or assistance, safehouses, false documentation or identification, communications equipment, facilities, weapons, lethal substances, explosives, personnel (1 or more individuals who maybe or include oneself), and transportation, except medicine or religious materials." 18 U.S.C. § 2339A(b)(2) provides that for these purposes "the term 'training' means instruction or teaching designed to impart a specific skill, as opposed to general knowledge." 18 U.S.C. § 2339A(b)(3) further provides that for these purposes the term 'expert advice or assistance' means advice or assistance derived from scientific, technical or other specialized knowledge." To further explore this matter please see the State Department website here.
Thus, I wish to clarify that the purpose of this article has been specifically aimed at religious education and that although Hamas has been mentioned, at no point in time (presently or in the past) have I encouraged or recommended any material support or resources to be directed to them until such time as they are removed from this list. I believe that adherence to the law of the land is a confirmed part of Islam and as such I have made all efforts to make this clear in my writing and speaking. Their mention in this article or elsewhere in my writings has been solely for educational purposes.
———————————————————————————————–
Six Principles for Achieving the Ideal Islamic Society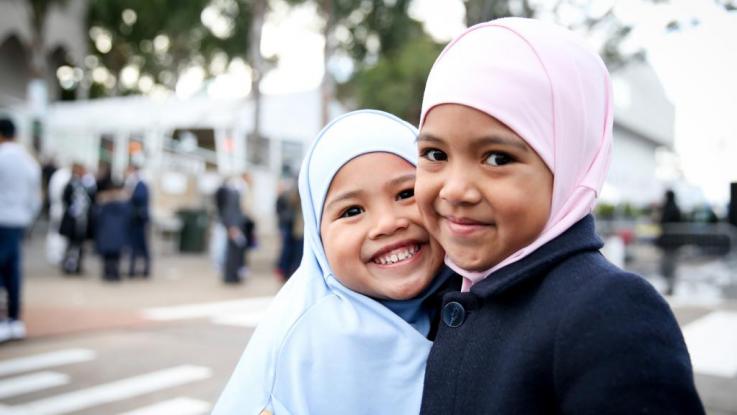 By Ibrahim Khan
Attending jumu'ah on a weekly basis can give us an opportunity to learn many things. However, nearly every Friday towards the end of the khutbah, the khatib recites a verse that many of us are accustomed to:
"Indeed, Allah orders justice and good conduct and giving to relatives and forbids immorality and bad conduct and oppression. He admonishes you that perhaps you will be reminded. " [An-Nahl; 90]
Some of us may have even memorised this verse directly from the mouth of the Imam during the Friday Khutbah. Why do Imams recite this verse nearly every Friday in the jumu'ah khutbah worldwide? What is the significance of this verse?
Imam Ahmad reports a Hasan Hadith on the authority of Abdullah bin Abbas

with regards to the revelation of this verse, who said:
'While the Messenger of Allah was sitting in the courtyard of his house, Uthman bin Maz`un passed by and smiled at the Messenger of Allah.
The Messenger of Allah said to him, "Won't you sit down?"
He replied, "Certainly."
So the Messenger of Allah sat facing him, and while they were talking, the Messenger of Allah began looking up at the sky, looking at it for a while, then he brought his gaze down until he was looking at the ground to his right. Then the Messenger of Allah turned slightly away from his companion Uthman to where he was looking. Then he began to tilt his head as if trying to understand something, and Ibn Maz`un was looking on. When the matter was finished and he had understood what had been said to him, the Messenger of Allah stared at the sky again as he had the first time, looking at whatever he could see until it disappeared. Then he turned back to face Uthman again.
Uthman said, "I have never seen you do anything like you did today while I was sitting with you."
The Messenger of Allah said: "What did you see me do?"
Uthman said, "I saw you staring at the sky, then you lowered your gaze until you were looking to your right, then you turned to him and left me. Then you tilted your head as if you were trying to understand something that was being said to you."
The Messenger of Allah said, "A messenger from Allah came to me just now, when you were sitting here."
Uthman said, "A messenger from Allah!"
The Messenger of Allah said, "Yes."
Uthman said, "And what did he say to you?"
The Messenger of Allah said, "A verse was revealed to me:
إِنَّ اللَّـهَ يَأْمُرُ‌ بِالْعَدْلِ وَالْإِحْسَانِ وَإِيتَاءِ ذِي الْقُرْ‌بَىٰ وَيَنْهَىٰ عَنِ الْفَحْشَاءِ وَالْمُنكَرِ‌ وَالْبَغْيِ ۚ يَعِظُكُمْ لَعَلَّكُمْ تَذَكَّرُ‌ونَ
"Indeed, Allah orders justice and good conduct and giving to relatives and forbids immorality and bad conduct and oppression. He admonishes you that perhaps you will be reminded."
Uthman said, "That was when faith was established in my heart and I began to love Muhammad."' [Tafsir Ibn Kathir 16;90]
If we carefully analyse this verse, we find that Allah

has mentioned 6 principles; 3 commandments and 3 prohibitions.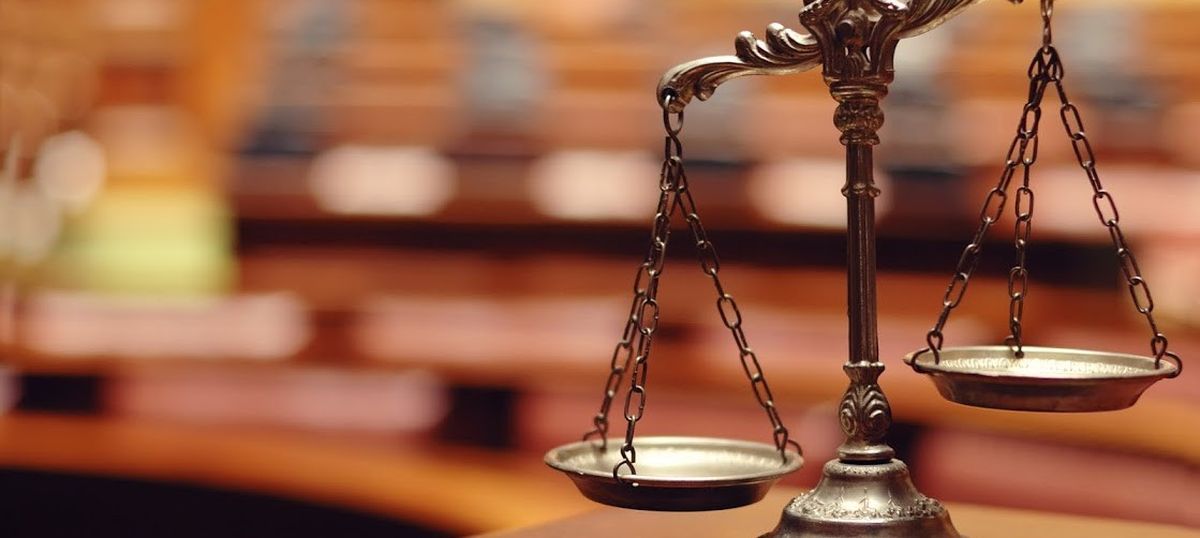 The first command is to be just. From amongst the 89 commandments within the Qur'an in which Allah

addresses the believers by beginning with the statement, 'O you who believe', Allah

says in one of those verses:
"O you who have believed, be persistently standing firm for Allah , witnesses in justice, and do not let the hatred of a people prevent you from being just. Be just; that is nearer to righteousness. And fear Allah; indeed, Allah is acquainted with what you do." [Al Ma'idah;8]
From amongst the other prophets of Allah

who were commanded within the Qur'an to act with justice, is the Prophet Dawud

. Allah

narrates in Surah Sa'd an event that occurred during his lifetime in which his ability to act justly was tested. Allah

says,
"And has there come to you the news of the adversaries, when they climbed over the wall of [his] prayer chamber –
When they entered upon David and he was alarmed by them? They said, 'Fear not. [We are] two adversaries, one of whom has wronged the other, so judge between us with truth and do not exceed [it] and guide us to the sound path.
Indeed this, my brother, has ninety-nine ewes, and I have one ewe; so he said, 'Entrust her to me,' and he overpowered me in speech.
(Dawud) said, "He has certainly wronged you in demanding your ewe [in addition] to his ewes. And indeed, many associates oppress one another, except for those who believe and do righteous deeds – and few are they." And David became certain that We had tried him, and he asked forgiveness of his Lord and fell down bowing [in prostration] and turned in repentance [to Allah ].
Allah tested Dawud

by sending him two angels disguised in the form of shepherds. These shepherds where brothers; one of them had a single female sheep (ewe) whilst the other had 99. They both came to Dawud

to present their case to him. The one who had a single sheep spoke and said that his brother wanted to claim his one sheep (to make a total of 100 sheep). Without hearing the other side of the story, Dawud

made a judgement and said the other brother's claim was oppressive towards his brother. The two brothers then vanished and Dawud

realised it was a test; he fell into prostration seeking Allah's forgiveness. Allah

accepted his repentance and then commanded him to judge with justice on the Earth.
So We forgave him that; and indeed, for him is nearness to Us and a good place of return.
[We said], "O David, indeed We have made you a successor upon the earth, so judge between the people in truth and do not follow [your own] desire, as it will lead you astray from the way of Allah ." Indeed, those who go astray from the way of Allah will have a severe punishment for having forgotten the Day of Account. [Surah Sa'ad; 21-26]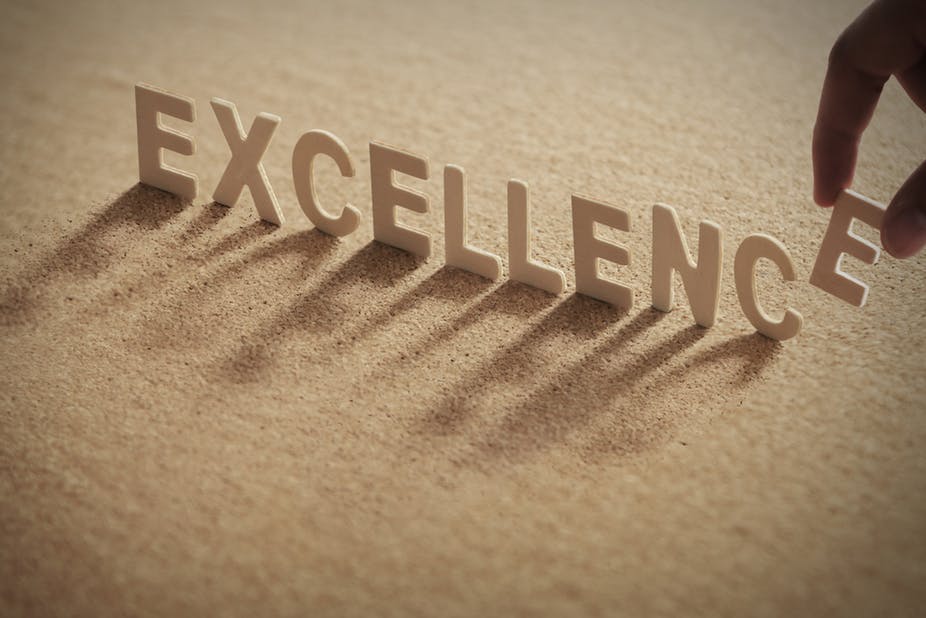 The second principle mentioned in the verse is the command to act with excellence. If you study the Qur'an, you will find إِحْسَانًا or أَحْسَنُ meaning 'excellence' to be a prevalent theme throughout.
When Allah

speaks about being obedient to parents, he mentions obedience in the most excellent form,
"And your Lord has decreed that you not worship except Him, and to parents, excellent treatment." [Surah Isra';23]
When Allah

speaks about talking, Allah

mentions excellent in utterance,
"And tell My servants to say that which is excellent" [Surah Isra';53]
In Surah Mulk, when Allah

speaks about the purpose of his creation, he relates it to excellence:
"It is he who created death and life to test you [as to] which of you is excellent in deed – and He is the Exalted in Might, the Forgiving " [Surah Mulk;2]
These are just some of the examples mentioned in the Qur'an. Within the Sunnah our Prophet

summed up excellence in a single hadith:
إِنَّ اللَّهَ كَتَبَ الْإِحْسَانَ عَلَى كُلِّ شَيْءٍ
"Verily, Allah has prescribed excellence in everything." [Muslim; 1955]
Whatever actions we perform, whether it is related to Islam or the Dunya, the foundation of excellence should be there.
The Rights of the Relatives (Ties of Kinship)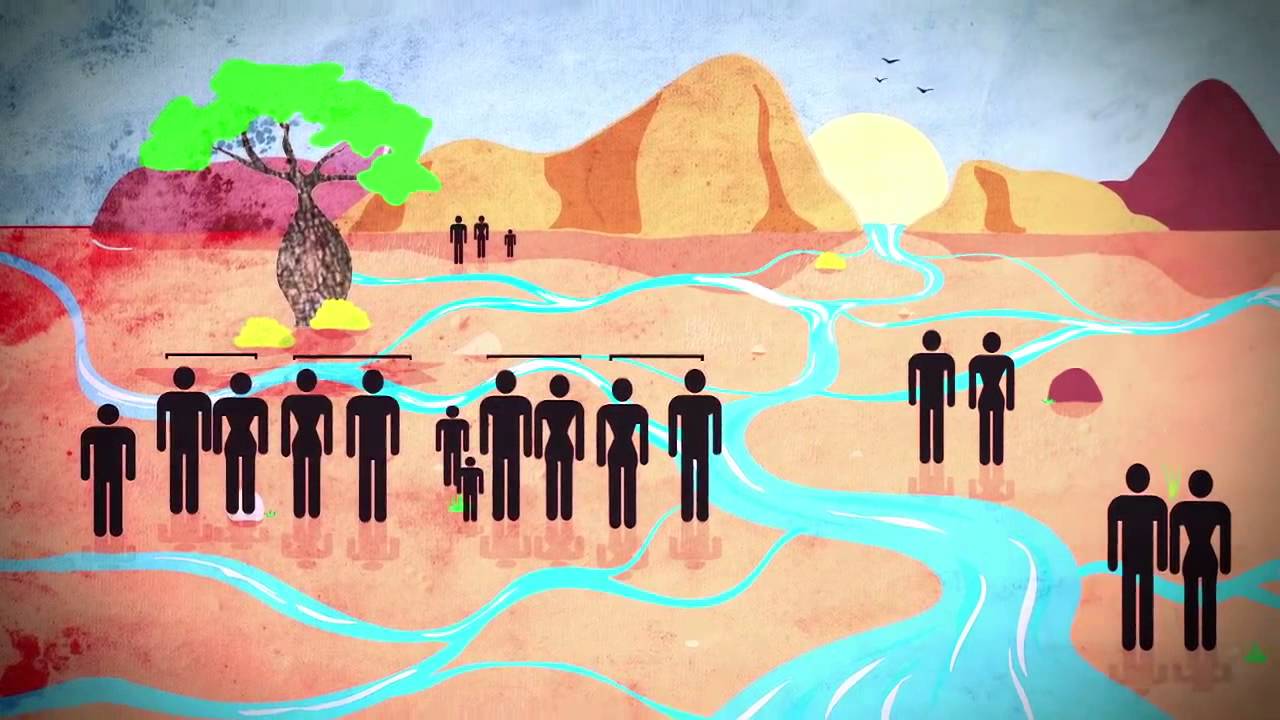 The third and final command of Allah

within this verse is to be kind to relatives and to uphold the ties of kinship. Our prophet

mentioned many ahadith which emphasised the status of the relatives. In just one of those ahadith, the Prophet Muhammad

said:
"The quickest good deeds to be rewarded are righteousness and good relations with family. The quickest evil deeds to be punished are transgression and severing family ties." [Ibn Majah; 4212]
One of the greatest dilemmas facing Muslims in today's time is the cutting of kinship. A person will do their best to maintain ties of relationship with relatives only to have them cut off.  During the time of the Prophet Muhammad

, a man came to him and complained, "I have relatives with whom I maintain ties while they cut me off. I am good to them while they are bad to me. They behave foolishly towards me while I am forbearing towards them." The Prophet

replied, "If things are as you said, it is as if you were putting hot ashes on them (it is going to harm them because of their behaviour) and you will not lack a supporter against them from Allah as long as you continue to do that." [Adab al Mufrad; 52]
Allah

now moves on to the prohibitions. The first prohibition that the believers -both male and female- are commanded to stay away from is immorality. It is very unfortunate, living in the West that we Muslims are exposed to immorality on a daily basis; at work, school, university and the easily accessible media.
With regards to this principle, I want to outline two remarkable hadiths. Our Prophet

said:
"Modesty is part of faith and faith is in Paradise. Shamelessness is part of impudence and impudence is in the Hellfire." [Tirmidhi; 2009]
The paths to eternal bliss and eternal punishment have been made clear.
The Prophet

also said:
"Obscenity is not found in anything but that it spoils it, and modesty is not found in anything but that it beautifies it." [Tirmidhi; 1974]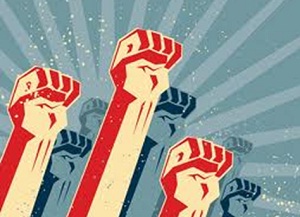 Allah within the Qur'an praised this Ummah because of their enjoining of good and forbidding evil.
You are the best nation produced for mankind. You enjoin what is right and forbid what is wrong and believe in Allah. [Surah Al-e-Imran; 110]
The Prophet

gave us a stern warning, if evil was not prohibited when he said, "By Him in Whose Hand my life is, you either enjoin good and forbid evil, or Allah will certainly soon send His punishment to you. Then you will make supplication and it will not be accepted". [Tirmidhi; 193]
The final principle and prohibition is to avoid transgression. Allah

commanded the Muslims to be united through the bond of La ilaha ilallah, enveloped by brotherhood & sisterhood, and to be upon the Qur'an & Sunnah:
"And hold firmly to the rope of Allah all together and do not become divided. And remember the favour of Allah upon you – when you were enemies and He brought your hearts together and you became, by His favour, brothers. And you were on the edge of a pit of the Fire, and He saved you from it. Thus does Allah make clear to you His verses that you may be guided." [Surah Al-e-Imrah;103]
For this reason, there are numerous ahadith of our Prophet

mentioning the virtues of unity. The Prophet

said:
لاَ تَبَاغَضُوا، وَلاَ تَحَاسَدُوا، وَلاَ تَدَابَرُوا، وَكُونُوا عِبَادَ اللَّهِ إِخْوَانًا، وَلاَ يَحِلُّ لِمُسْلِمٍ أَنْ يَهْجُرَ أَخَاهُ فَوْقَ ثَلاَثِ لَيَالٍ
"Do not hate one another, nor be jealous of one another; and do not desert one another, but O Allah's worshipers! Be Brothers! And it is unlawful for a Muslim to desert his brother Muslim (and not to talk to him) for more than three nights." [Bukhari; 6076]
The Prophet

at the end of this hadith mentioned that it is prohibited to desert talking tot your brother for more than three nights. How many households are there where brothers don't speak to one another, or sisters don't speak to sisters or children not speaking to their parents? This principle is very similar to the previous principle mentioned earlier on this verse on the importance of being kind to relatives. These two principles involve giving other fellow human beings their right and for this reason, the Prophet combined them two (transgression and ties of kinship) within a single hadith where he said:
"There is no sin more deserving for Allah to quicken its punishment in this life, in addition to the Hereafter, other than transgression and cutting off family ties." [Tirmidhi; 2511]
These 6 principles; Being just, acting with excellence, maintaining ties of kinship, staying away from immorality, forbidding evil and avoiding transgression, if followed, will lead to the ideal Islamic society being formed within our communities. If we all implement these 6 principles on an individual level, this will insha'allah be embodied on a communal level. This verse encapsulates both good and bad and for this reason, the great scholar of the Qur'an, Abdullah Ibn Mas'ud

commented on this verse and said;
"There is no verse in the Qur'an which is greater in combining the halal and the haram and the command the prohibition than this verse." [Adab al Mufrad; 489]
Ibrahim Khan was blessed to have been able to memorize the Qur'an in the UK and then went on to study Aqeedah, Fiqh, Hadith with different teachers and scholars (some from which visited the UK from abroad).
Power Up Your Kids' Ramadan! Days 1-7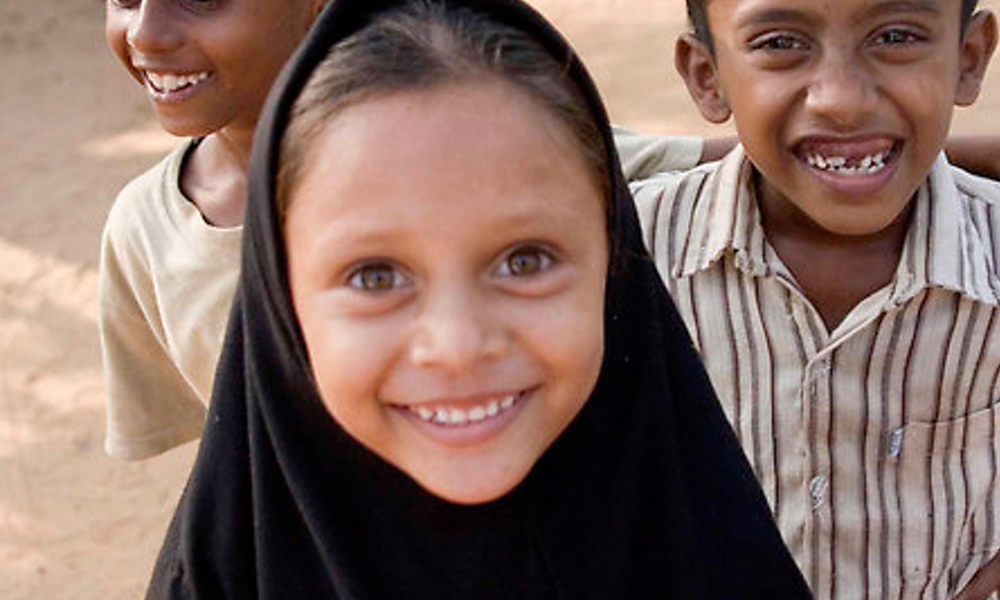 Al-Mudawwanah Al-Jāmi'ah: The History and Methodology of the Hadith Encyclopedia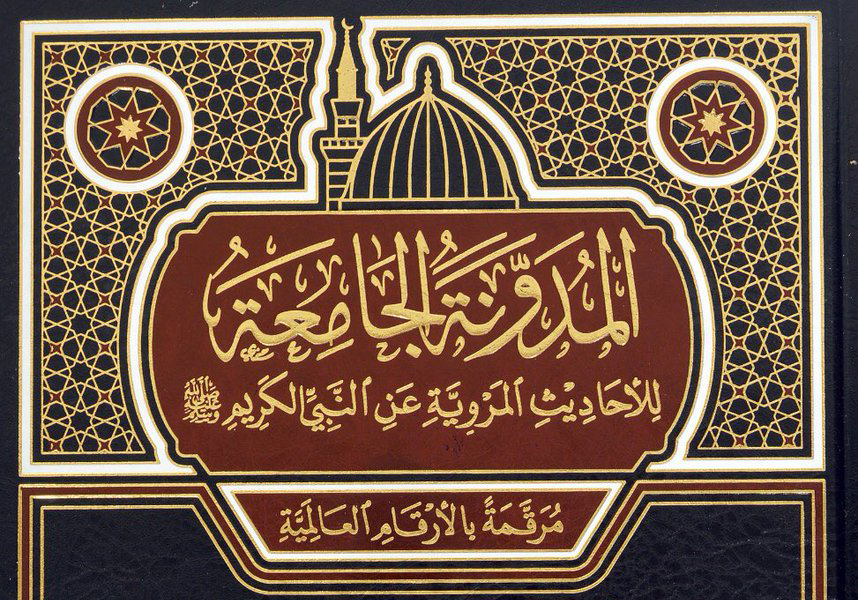 By Shaykh Al-Islam Mufti Taqi 'Uthmani, translated by Umer Ansari
Translator's Foreword:
The following is the first formal introduction to Al-Mudawwanah Al-Jāmi'ah: The Hadith Encyclopedia in the English language.
It has been formulated based on the Arabic Muqaddimah penned by Shaykh Mufti Taqī 'Uthmānī at the beginning of Al-Mudawwanah Al-Jāmi'ah, the Urdu introduction by our esteemed Shaykh that was published in Al-Balagh Urdu Monthly (Nov 2017), and his speech given at "Taqrīb-i Shukr" ceremony (Dec 5, 2017) at Dār al-Ulūm Karachi, the transcription of which has also been published in Al-Balagh Urdu Monthly (Jan 2018).
This translation aims to provide, in the English language, a comprehensive introduction of this historical work with the latest information available at the time.
---
In the name of Allah, the Most Merciful and the Ever Merciful
All praises are due to Allah, the Lord of the worlds, and peace and blessings be upon Allah's noble messenger, his household, and all of his noble companions.
Since 2002, Dār al-'Ulūm in Karachi has undertaken an important project in the field of hadith compilation and, by Allah's mercy and blessings, we have reached an important milestone. The first volume of the hadith encyclopedia has been published under the title Al-Mudawwanah Al-Jāmi'ah lil-ahadith al-Marwīyah 'an an-Nabī al-Karīm ṣallá Allāh 'alayhi wassallam.
By the grace of Allah, this project has been in progress without any publicity. Since the first volume is now published, however, the time is ripe on this joyous occasion that a concise introduction be presented for all the people of knowledge.
The Preservation of Hadith
For indeed, Allah

has chosen the nation of Prophet Muhammad

to preserve the details of His beloved messenger's

noble life. This is so because the noble messenger

was sent with divine guidance for all of humanity until the Day of Judgment. Therefore, Allah

has taken it upon Himself to protect the Qur'an. Allah

says:

"We, Ourselves, have sent down the Dhikr (the Qur'an), and We are there to protect it." [Al-Ḥijr, 15:9][1]
Furthermore, the protection of the Qur'an entails the preservation of the sunnah of Allah's messenger

because Allah

had sent him to teach and explain the Book of Allah. He says:

"We sent down the Reminder (The Qur'an) to you, so that you explain to the people what has been revealed for them, and so that they may ponder." [an-Naḥl, 16:44]
Allah

says:

"Allah has surely conferred favor on the believers when He raised in their midst a messenger from among themselves  who recites to them His verses and makes them pure and teaches them the Book and the Wisdom, while earlier, they were in open error." [Āl-i-Imrān, 3:164]
Therefore, Allah

chose some among His servants to preserve the sunnah of His Prophet

. They dedicated their lives to preserving the sunnah by memorizing, writing, teaching, explaining, and propagating it. They spared no effort in preserving the text and the chains of narrators of ahadith, in scrutinizing the narrators to separate the reliable narrators from the unreliable, in the writing and compiling of ahadith, in explaining and extrapolating from them, and in expanding this science while preserving it, the likes of which is unprecedented in human history.
It is no secret from the people of knowledge that the way Muslims have preserved hadith of the Prophet

is unparalleled and incomparable with any other nation or religion. Innumerable compilations of hadith have been written in different styles, and each one of them possesses many benefits.
When we examine the history of the hadith sciences, we find works that attempted at compiling numerous hadith. 'Allāmah Ibn al-Athīr al-Jazarī compiled the six books of Al-Sihah Al-Sitta (also known as Al-Kutub Al-Sitta)[2] into Jāmi' al-Usūl, however, it included Al-Muwaṭṭaʾ of Imam Mālik instead of Sunan Ibn Mājah. Then 'Allāmah Haythami compiled his Majmau' al-Zawāid in which he compiled the ahadith of Al-Sihāh Al-Sitta, along with Musnad Aḥmad, Al-Mu'jam Al-Ṭabarānī, and Musnad Abu Ya'lā. This was followed by Jam'ul Fawāid in which Jāmi' al-Usūl and Majmau' al-Zawāid were compiled together, in addition to the narrations exclusively found in Sunan Ibn Mājah and Sunan ad-Dārimi.
Later, many other compilations took place, for example Al-Jawāmi' of 'Allāmah al-Suyūṭī and Kanz al-'Ummāl to name a few. However, in these compilations, ahadith were collected with their matn (text), while leaving out their isnād (chain of narrators)[3].
Thus, every generation has served the Prophetic traditions by facilitating the need to search ahadith from the hadith compilations, details of which are well-known to the people of knowledge. In the Information Age, there are numerous programs to search hadith, the importance of which cannot be denied. However, new ways of service to the Prophetic traditions continue to manifest.
Background
About fifteen years ago a friend of mine, who would like to remain anonymous, proposed that all the Prophetic traditions should be assigned a unique international number. The current method of citing hadith is either by making a reference to the page number of the reference work, or by mentioning the hadith number found in that collection. However, such references differ quite often due to the differences in the manuscripts and publications. Therefore, such a method is not the best tool to search and cite hadith. In addition, while doing takhrīj[4], narrations of some works are missed.
Without drawing a likeness to the Qur'an, just as each Qur'anic chapter and verse are numbered, and it is enough to cite the chapter and the verse number that doesn't differ with different prints, the proposal suggested each hadith to be assigned a unique hadith number that can be used to cite as a reference comprising of all the details (pertaining to it) in a single place.
I personally liked this proposal, and it was obvious that it would require a thorough examination to compile a new hadith encyclopedia consisting of all the traditions that are attributed to the messenger of Allah

(i.e. Marfū' ahadith)[5]. None of the compilers of hadith have claimed that they have only included hadith, after a close study of all the narrations, that are found in all of the hadith works in the world.
Along with its importance, the sheer volume of work required an insight of a scholarly body. For this reason, the gentleman who had presented this proposal wanted to host a meeting of scholars who were learned and experienced in dealing with the sciences of hadith and it's cataloging.
The First Meeting
On the 5th and 7th of Ramaḍān, 1422 (A.H.) a meeting was held in Makkah al-Mukarramah that comprised of scholars who had expertise in hadith, especially in hadith compilation, arrangement, and preservation.
The most prominent amidst them was Shaykh Dr. Mustafa al-'Azami, who, among his other extensive contributions to the hadith sciences, was the first to computerize hadith. His work in the digitization of hadith had earned him the King Faisal International Award[6].
Shaykh Yusuf al-Qaraḍāwī, who currently resides in Qatar, was also invited because he is a world-renowned academic.
The Grand Mufti of Pakistan Shaykh Mufti Muḥammad Rafī' 'Uthmāni, the Principal of Dār al-'Ulūm Karachi in Pakistan and the muḥaddith there was invited as well.
Also present was Shaykh Dr. Abdul Malik bin Bakr al-Qāḍi, a Riyadh based scholar and the author of Diwān as-Sunan wa al-Athār, who in 1422 A.H. had personally begun to collect all the available ahadith with their text and chain of narration. He had presented to me a sample from his work in the form of Kitāb al-Zakah, seeking my advice and recommendations. I had found that his work was missing the books of the Hanafi school, for example At-Ṭaḥāwī, Al-Muwaṭṭaʾ of Imam Muḥammad and Kitāb al-Athār of Imam Abu Yusuf. I had written to him in my response that how can his work be called "al-Jāmi'" if it did not include these works. He then responded to me that he would include them as well. At the time we had no thought towards such a project. However, now that we were meeting in Makkah, he was invited as well so that we could benefit from his experience.
Additionally, Shaykh Dr. Maḥmūd al-Taḥān, Dr. 'Abdul Sattar Abu Ghuddah[7], Dr. Syed Muḥammad Syed Nūḥ, Shaykh Nizām Ya'qūbi, and I were present at the meeting.
With the blessings of the month of Ramaḍān and the Ḥaramain Sharīfain, everyone was receptive to the proposal, analyzed different aspects of it, and encouraged it. We discussed the different ways this could be achieved. The first meeting was concluded by forming a four-member committee to further brainstorm the methodology for the project and how it may be implemented. The four members of this committee were Dr. Mustafa al-'Azami, Muḥammad Taqī 'Uthmānī, Shaykh Abdul Malik bin Bakr al-Qāḍi, and Shaykh Abdul Sattar Abu Ghuddah.
The Second Meeting
This committee convened its meeting on the 25th and 26th of Shawwāl, 1422 A.H. in Makkah al-Mukarramah, where the structure of this project was discussed.
Since Shaykh Abdul Malik bin Bakr al-Qāḍi had a head start, even though his work was missing some books, he presented his methodology in compiling hadith. Listening to his experience, it dawned upon the committee members that this project would require at least forty personnel. It was also suggested that this forty personnel should be divided into two equal groups, one based in Karachi under the supervision of Dār al-'Ulūm Karachi and another group in Cairo under the supervision of Shaykh Abdul Malik bin Bakr al-Qāḍi.
The Suggestion of Dr. Mustafa al-'Azami
When the project's finances were estimated, we were in shock. I spoke with Dr. Mustafa al-'Azami that with such estimated expenses, it did not seem possible to have forty people in two groups working on the project in two different cities, to which he agreed.
I also told him that if we were to undertake this project it would be in the footsteps of our elders in simplicity. We would do however little we can and we will leave it to Allah

to make it reach its completion.
Dr. Mustafa al-'Azami agreed, and he proposed that this project should be entrusted to Dār al-'Ulūm Karachi under my humble supervision, it should not be publicized, and while relying and trusting upon Allah

, the work should begin.
Initial Investment
In order to initiate this project, some investment was nevertheless needed. An individual from Dubai approached us and offered to single-handedly sponsor all the finances of this project. I did not think it wise to rely on an individual for the finances of this project; rather I felt that we must solely rely upon Allah

. Therefore, it was made clear to him that he may assist out of his own will for as long as he wishes, while we trust in Allah to arrange the needed finances.
Allah

showed us that the individual who wanted to single-handedly sponsor the entire project backed out within four months of his claim. We believed that this project was purely for the sake of Allah, because it was in service of the hadith of the messenger of Allah

, therefore, Allah Most High would continue the project to operate out of His Mercy.
Whatever little finances we had, we continued to operate with it. Since this project was not Zakat eligible, those funds could not be allocated to this project.
The Department of Mawsū'ah al-Hadith
Henceforth, a separate department by the name of Mawsū'ah al-Hadith (موسوعة الحديث) was established within Dār al-'Ulūm Karachi. A small group of researchers was formed so that by working on this project they could gain hands-on experience in researching hadith.
After laying down its methodology, this project needed a leader with rigorous qualifications: he had to be experienced, intimately familiar with the science of hadith, skillful in the art of writing scholarly publications, as well as proficient in the use of computers. Praise be to Allah that Shaykh Na'īm Ashraf[8] was appointed to this position, may Allah bless his life, knowledge, and endeavors.
Hence, they began the work fifteen years ago with very limited resources, having trust only in Allah

. Since then, Shaykh Na'īm Ashraf has been dedicating three hours a day to supervise the work. After every dhuhr salāh he brings the draft of ahadith of that day for my review; I give any needed suggestions regarding it, which are then accounted for, and the ahadith are brought for my further review the next day. The finalized ahadith get included in the encyclopedia after my signature approval. This is how the work has been progressing on a daily basis, all thanks are due to Allah

.
The Methodology
The intended purpose of the project is to include in Al-Mudawwanah all the marfū' ahadith[9] that are available in print or in manuscripts from anywhere in the world, and assign a unique number to them along with their variations in the chain of narrators.
The total number of source works have reached up to 910 – comprising of primary and secondary books of hadith, the books of tafsīr, takhrīj, and shuruḥāt al-hadith[10]. From these, 80 books are the primary sources of hadith because of their original sanad and matn, while the rest are being used as supplementary sources for attesting the primary ahadith. These 80 books are the most commonly referenced works in the field of hadith, as most of the ahadith are found within them, and their authors have narrated them on the authority of their own chain of narrators. If any unique hadith is found in the secondary sources then they are also given a unique number.
An additional feature of Al-Mudawwanah is that we are mentioning the grading of ahadith with their sanad by mentioning the statement from the mutaqaddimīn scholars if available. In the occasion when a comment from the mutaqaddimīn scholars is unavailable, we do not mention our own comment on the hadith, or that of our contemporaries, unless there is a pressing need, in which case the grading of hadith is added in the footnote.
The Arrangement of Al-Mudawwanah
Regarding the arrangement of hadith, we pondered over whether it should be in alphabetical order or based on topics (abwāb). We decided that the alphabetical order would not be beneficial because ahadith, specifically the ahadith al-Fi'liyyah[11], have differences in their text and chain. Hence, Al-Mudawwanah is being arranged according to the abwāb, however, care is being taken that the abwāb do not reflect any particular juristic or theological school.
Al-Hadith al-Mukhtār
Under each chapter, the first hadith is declared as al-Hadith al-Mukhtār (الحديث المختار), which is a marfū' hadith that is mentioned with its complete chain and has the strongest chain of narrators. This hadith is assigned a unique international number.
The second hadith is at-Ṭarīq al-Ajma' (الطريق الأجمع) and it is also brought with its full chain. The benefit of this second hadith is that it often provides the complete background and context of the narration of al-Hadith al-Mukhtār.
After mentioning at-Ṭarīq al-Ajma', all the different chains that are found in the books that are narrated from the companion of al-Hadith al-Mukhtār are mentioned, along with any important variations in their wordings.
Next, different mutūn (texts) of the hadith that are reported from other noble companions are therefore brought as Shāhid (corroborating evidence) and these reports are assigned subsidiary numbers.
Example: The Famous Hadith an-Niyyah
In order to explain this by an example, the first volume of Al-Mudawwanah is "Kitāb al-Imān", and it begins with the Hadith an-Niyyah: "إنما الأعمال بالنيات".
The strongest chain for this hadith is the one narrated by 'Umar ibn al-Khaṭṭāb and recorded in Ṣaḥīḥ al-Bukhārī. Therefore, this report is declared al-Hadith al-Mukhtār, and it is mentioned with its complete chain and assigned a unique international number of Hadith #1.
Following it are 43 different chains of transmission of this hadith that are reported from 'Umar ibn al-Khaṭṭāb, which are found elsewhere within Ṣaḥīḥ al-Bukhārī and other compilations, along with any variations in their wordings.
Moreover, Hadith an-Niyyah is also narrated by other noble companions, which are brought as shawāhid (corroborating evidence) and are assigned subsidiary numbers.
A subsidiary number of 1/1 is assigned to a report narrated by Abu Sa'īd al-Khudri as recorded by Imam Abu Nu'aym in Ḥilyat-ul-Awliya'; 2/1 is assigned to a report that is narrated by Abu ad-Dardā' and recorded by Imam Ṭabarānī in his Mu'jam al-Kabīr; 3/1 is a report that is recorded in Tārīkh ad-Dimashq of Ibn 'Asākir on the authority of Anas; 4/1 is assigned for a report in Tārīkh Nīsābūrī of Ḥākim on the authority of Abu Hurayrah. 5/1 is a hadith reported by Muḥammad bin Yāsir al-Jiyāni on the authority of 'Ali ibn Abi Ṭālib; 6/1 is a report on the authority of Hizāl bin Yazid that is recorded in Tārīkh Nīsābūrī; and 7/1 is a report that Ibn Bakkar has narrated as a Mursal hadith[12] on the authority of Muḥammad bin Ibrahīm bin al-Ḥārith, which is recorded in Khaṣāiṣ al-Madīnah.
In summary, wherever this hadith is found in the available classical hadith sources (maṣādir), they are all detailed in Al-Mudawwanah. Moreover, each sanad is cited with its complete reference, i.e. the name of the book, the volume and page number, and the chapter heading and hadith number found within it.
Therefore, now it would suffice to say, "Al-Mudawwanah Al-Jāmi'ah, Hadith #1", while making a reference to Hadith an-Niyyah, as Al-Mudawwanah Al-Jāmi'ah will provide all the pertinent details regarding this hadith and all of its different chains of transmission in a single place.
The Digitization of Al-Mudawwanah
When Shaykh Na'īm Ashraf presented the very initial draft of Al-Mudawwanah to the honorable advising committee, it was well-received and approved. Furthermore, Dr. Mustafa al-'Azami suggested that this work should be digitized. We felt this suggestion quite appropriate and relevant to the needs of our time.
Therefore, Shaykh Na'īm Ashraf drafted a layout for data entry software for this project and hired a company. By the grace of Allah, the database software is in the Arabic language and fully capable of handling the data entry, searching and reporting, and more importantly, the composing needs of this project.
The Work Accomplished Thus Far
Thus far, all thanks are due to Allah

that 17,334 ahadith have been worked upon along with their 340,499 different chains of transmission.
The first volume of Al-Mudawwanah, consisting of a complete Kitāb al-Imān, has been published in high quality with the help of Dār al-Qalam, a Beirut publishing house.
The Kitāb al-Imān of Al-Mudawwanah consists of 445 unique ahadith with their 9,423 chains of transmission, whereas, an additional 515 are those ahadith that have been brought as shawāhid (corroborating evidences). Hence, the total number of ahadith under Kitāb al-Imān has reached 960[13].
The work is in constant progress with additional ahadith and their chains being added. By the will of Allah, Al-Mudawwanah is expected to have over 40 volumes.
I have personally reviewed each and every hadith, their chain of narrators, accompanied by my comments and recommendations. Each hadith was only included in Al-Mudawwanah after my signature approval.
The researchers in service of Al-Mudawwanah, under the leadership of Shaykh Na'īm Ashraf, deserve our heartfelt congratulations for their effort, endurance, and dedication with which they worked on this project. May Allah accept their services and bestow upon them increased taufīq, Ameen
Their names are:
Maulāna Mukarram Ḥussain Akhtar,
Maulāna Muḥammad 'Abbas al-Derwī,
Maulāna 'Abdur-Raḥmān Owais al-Marghuzī,
Maulāna Maḥmūd Ḥasan al-Kumillāī,
Maulāna 'Ināyat-ur-Reḥmān Wahīd,
Maulāna 'Abdur-Raḥmān al-Ḥamīdi,
Maulāna 'Abdul 'Azīz al-Sindhi,
Maulāna Muḥammad Taimūr al-Marghuzī,
Maulāna 'Ubaydullah Anwar al-Multani,
Maulāna Muḥammad Ṭayyab al-Ḥussaini.
The readers are requested to supplicate to Allah

for this project to reach its completion with sincerity and trust.
Since it is after all a human effort, the reason behind the publication of the first volume is for the people of knowledge, specifically those familiar with the hadith sciences, to review this volume and share with us any beneficial recommendations.
We ask Allah

to bestow His barakah upon this humble effort, and make it a historical milestone in the service of the noble hadith, and make this encyclopedia the most comprehensive reference work in hadith for the generations to come. Ameen.
Muḥammad Taqī 'Uthmānī
Jumāda al-Thānī 1439 A.H. (March 2018)
Karachi, Pakistan.
---
Footnotes:
[1] The English translation of the verses of the Qur'an are taken from "The Meanings of the Noble Qur'an" by Shaykh al-Islām Mufti Taqī 'Uthmānī.
[2] The six books of "al-Ṣiḥāḥ al-Sitta" (also known as "al-Kutub al-Sitta") are Ṣaḥīḥ al-Bukhārī, Ṣaḥīḥ al-Muslim, Jāmi' at-Tirmidhī, Sunan Abī Dāwūd, Sunan an-Nasā'ī, and Sunan Ibn Mājah.
[3] Matn: "The matn (text) is the wording of the hadith by which meanings are formed." Isnād: "Isnād is [the act of] reporting the chain of the text. By this, it is clear that the text is the point at which the chain of transmission ends." (Al-'Uthmānī, Zafar. "Qawā'id fi 'Ulūm al-Hadith," pg. 45. London: Turath Publishing, 2014)
[4] Takhrīj: Referencing hadith from the classical sources.
[5] Marfū': "The marfū' (raised) is that which is specifically ascribed to the Prophet

[through his] words, deeds, or tacit approvals whether or not it is uninterrupted or interrupted." (Al-'Uthmānī, Zafar. Pg. 50)
[6] He received the 1980 King Faisal International Award under the category of Islamic Studies for his monumental contribution to the Hadith Sciences, "Studies of the Prophet's Hadith." http://kingfaisalprize.org/professor-mohamad-mustafa-al-aazami/
[7] Nephew of Shaykh Abu Fattah Abu Ghuddah. He is an active member of Islamic Fiqh Academy and the Accounting & Auditing Standards Board of Islamic Financial Institutions. He teaches Fiqh, Islamic studies and Arabic in Riyadh and has done a valuable task of researching and compiling information for the Fiqh Encyclopedia in the Ministry of Awqaf and Islamic Affairs in Kuwait. He was a member of the Fatwa Board in the Ministry from 1982 to 1990. Dr. Ghuddah holds a Ph.D. in Islamic Law from Al-Azhar University Cairo, Egypt.
[8] He specialized in hadith under Shaykh 'Abdur Rashīd Nu'māni. He is also intimately familiar with the Science of Hadith, skillful in the art of writing scholarly publications, for example, his researched and edited works include Sharḥ at-Ṭībī (شرح الطيبي) in 12 volumes and al-Muḥīṭ al-Burhānī (المحيط البرهاني), an encyclopedia of the Hanafi juristic school in 25 volumes.
[9] See footnote #5.
[10] Out of the total 910 source works, 80 are the primary books of hadith that are commonly referred to; while the remaining 830 are the secondary source works, of which 111 are the books of tafsīr, takhrīj, and shuruḥāt al-hadith.
[11] The Prophetic Traditions that refer to the practice of the Prophet

.
[12] Mursal: When a Tābi'ī (Follower) narrates a hadith saying, "The Messenger of Allah

said such-and-such or he did such-and-such." and by doing so omits the name of the Companion, is called a mursal hadith.
[13] Shaykh Na'īm Ashraf: "All thanks are due to Allah, we are not aware of any book that contains such a large number of only marfū' ahadith on the topic of Imān alone."