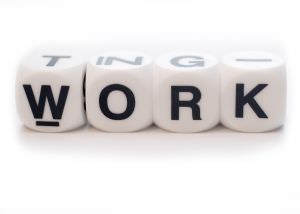 Renowned marketing expert Seth Godin wrote a simple article regarding the 90/10 rule of recruiting workers for an organization,
Most hiring managers don't understand organizations that go to extraordinary lengths to find and retain amazing people. And from their point of view, they're completely correct. Pay market wage, run a classified, process the resumes. Done.

It only takes 10% as much effort to hire someone in the bottom 90% of the class.

And it takes the other 90% to find and cajole and retain the top 10%.

Most hiring, especially in a down market, is handled as a mostly bureaucratic task. Find people who fit in, do a rudimentary background check to eliminate problems, try not to break any hiring laws…

If your organization can thrive with ordinary folks, then the marketing you're doing right now to fill the ranks might even be overkill. You've got plenty of resumes. No need to pretend you're doing anything much more than bottom fishing, though. That plaque for employee of the month? You can sell it on eBay.

On the other hand, organizations that work best with extraordinary talent are almost certainly not investing enough in finding and developing it. If marketing works so well that you spend a fortune on it, why aren't you marketing your jobs? If talent is so important that you are betting the company on it, why aren't you actually investing in finding and retaining that talent?
This got me to thinking about the 'talent' brought in to run our community masaajid. The lower 90% is often fighting to grab positions in the various boards or committees, and then disappearing a few months afterwards.
There's  no doubt in my mind that there is a top 10% in every community that is underutilized when it comes to our local organizations. How often do we find the brother with real life accounting and finance experience actually handling masjid finances. Or the brother with 20 years of management experience actually handling those types of issues? I have even seen brothers who run their own construction and contracting businesses ignored from the masjid construction committee in favor of people whose construction experience does not extend past making a 6 inch tower out of Legos. Take a look through almost any masjid website, and it's quite obvious the random "computer guy" got tagged with the project even though he didn't know anything about actual web design, often ignoring many youngsters with plenty of experiene in this field.
What's the solution? I'm not sure there's anything readily available that will fix things overnight, but there's some 'out of the box' solutions that could always work.
First, pay the "volunteers" so that you don't get a "volunteer" effort anymore, and hold them accountable. Even if it is something nominal like $100/month. This strategy is actually successful in Sunday Schools (despite their problems they got this one right).
Second, stop holding elections and random appointments for each task. Just because one person fills a certain seat in the organizational chart of the masjid does not mean he is automatically qualified to fulfill all the tasks and responsibilities that come up.
Recruit people based on skill. Post job openings in your masjid and in the newsletter. Interview people when they apply. Change the mentality of people with their approach to masjid work. Let them know that not every Tom, Dick, or Abdullah is going to be in charge of your next open house. The Masjid shura will interview people to see who has the most relevant work experience and skill set to do that project, and there's a good chance Tom, Dick, and Abdullah will not get the job.
Outsource masjid responsibilities. You might be in a situation where the only person who even wanted to be treasurer was a doctor with no finance experience. Find an outside accountant. Pay them. Get it done right.
Professionalism is a concept long lost on the way we handle our organizations, despite the fact that we uphold this concept in our daily lives. We need 100% of the people to help out in the community, but that 100% needs to identify what talent they want to contribute. The committee of 3, or 5, or 10 – whatever your masjid may be – needs to be filled with the top 10%, and it's going to take 90% more work to find them.
What are your suggestions for getting the top 10% out of the woodworks?
See also: Muslim Bubble – Rethinking the Importance of Structure