Culture Vs. Islam – Yasir Qadhi
To Kill a Muslim – Part 1
Yahya noticed the obscene gesture that the man across the street gave him, but he ignored it, and chose not to tell his wife Samira. He knew how deep racism ran in these small towns. He would just have to be patient.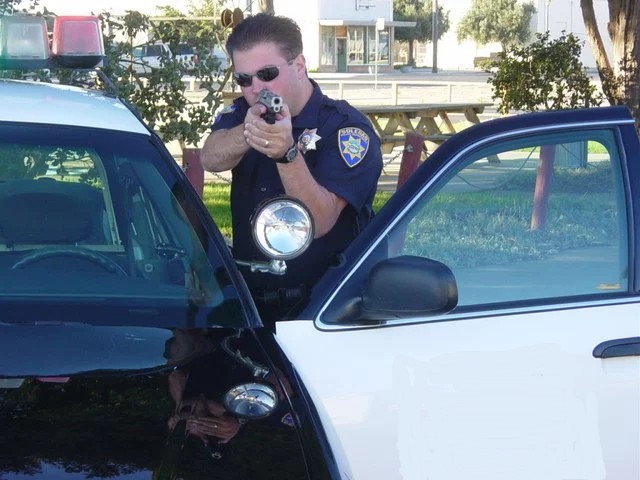 1. Ragheads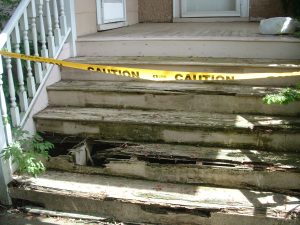 Nursing a warm beer, Chad sat on the ramshackle front porch with the rotting steps and peeling paint. His hand clenched tightly the beer can as he watched the filthy camel hugging family move in across the street. Liquid sloshed over his fist.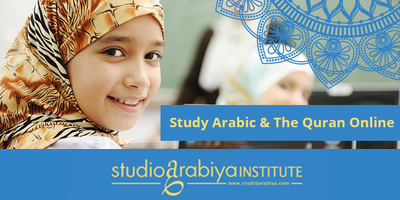 It was unbelievable. This was Alhambra, a white town in America. Trump's America. Making America great again, putting the freaks and coloreds back in their places. Sure, there were wetbacks in Alhambra – you couldn't escape them in California – but there were hardly any blacks, and there were certainly no terrorist camel huggers.
Until now. There they were across the street and two houses down, unloading a trailer hooked to a silver Honda Accord. It was a whole family of ragheads – a woman with her stupid oppressed scarf on her head, a little boy and girl, and the father. Chad studied the man with contempt. The guy was tall, maybe 6'1 or 6'2, and black. Well, maybe he was African or some such, 'cause he wore one of those long, colorful African shirts. His skin was mud colored, and his hair was short under that stupid beanie. He was skinny though. Chad was pretty sure he could kick the guy's ass. The man noticed Chad looking and waved. Chad flipped him the bird. The man frowned and went on moving his crap.
Chad spent a lot of time sitting on the porch nowadays, ever since he'd been fired from his loss prevention job at Walmart. That still made his jaw clench and his vision go red every time he thought about it. Some black dude – a gangbanger no doubt – had tried to shoplift box of tampons, of all things, and Chad stopped him. A scuffle ensued. Chad recovered the tampons, but the banger got away. And Walmart fired him. Said he'd violated the terms of service of his employment, which required no physical engagement of any kind. You were supposed to ask the thief to return the goods, but if they refused you were not supposed to stop them, follow them, or "engage" in any way, due to the liability to other customers if the encounter turned violent.
So the shade goes off scot-free, and Chad gets fired. A law abiding, hard working, white American gets fired for doing the right thing. It made him want to smash something. Actually it made him want to smash someone, ideally his Filipino woman boss at Walmart, but any foreigner would do.
So here he was, twenty two and unemployed, nothing but a high school diploma to his name, sitting on his mom's porch. All his old high school friends had jobs and girlfriends. Some even had wives. A couple had gone to college.
It wasn't right. His life wasn't supposed to turn out like this. He'd been a track star in high school – hundred meters and hurdles – and was supposed to have gone to college on a scholarship, but he'd blown out his knee, and they'd all abandoned him. It was like, if you weren't of use to people, they didn't give a crap about you. You were disposable. Blood sucking leeches. They'd given his spot on the track team to a black kid, a sophomore. Kid probably couldn't even read. Was that piece of crap out there now, living the life that should have been Chad's? How could this happen in Trump's America? That was the problem, that it hadn't been Trump's America back then. It had been Barack Hussein's America, the Commie Muslim traitor, damn his terrorist soul.
He seethed with the unfairness of it. He was no genius, he knew that. But he'd been a good runner, talented. He'd had the opportunity to make something of himself, to be the first in his family to go to college. He could have been more than his parents. A teacher maybe, or even a lawyer. His mother survived on welfare and what she could beg, borrow or steal from her string of boyfriends.
As for his dad, sure, Chad admired him in some ways – the man had been a shot caller in the Aryan Nation prison gang, able to point a finger and have another man killed. He'd been looked up to and respected. And he'd taught Chad what it meant to be a proud white man, standing up for your race and not taking any crap from coloreds. But let's face it, Dad had spent 90% of his adult life in prison, and in the end had died the way he lived, with a knife in his gut. That wasn't what Chad wanted for himself.
Plus, if Chad was being honest, he'd evolved beyond this father's way of thinking. His father always used to say that the coloreds – no matter the shade – were filthy and inferior and should all be eliminated, even if that meant a race war across the face of America. It was a certainty, according to him, that the race war was coming. RaHoWa, he used to call it – Racial Holy War. The coloreds were secretly plotting to wipe out white America. It was an assault on the white, Christian values that had built everything worldwide in the modern world.
But when Chad had worked at Walmart he'd been forced to work with people of all colors and even folks from other countries like Filipinos and Chinks. He´d asked a few of them about RaHoWa, trying to find out about their plans to destroy the white race, but they seemed genuinely clueless. Chad slowly realized that RaHoWa was a myth, and that the coloreds were ordinary people like himself. They liked the same sports teams he did, played the same video games, watched the same shows. Yeah, they ate some weird crap and some of them smelled different, and their music was garbage. And they weren't as smart of course. That was a fact. White people were the smartest, they had invented everything. That was why they ran the world. But the point was that the coloreds weren't evil.
He had come to the conclusion that what was needed was not a race war, but separation. Let the coloreds live in their own neighborhoods and go to their own schools. Let them marry their own women and breed their own brats. And Chad and the white people would do the same. Live and let live. Not the Filipino bitch who fired him of course, he still wanted to bust her head open. But the others, yeah.
But the Muzzies – the Islamics – that was a different story. They were terrorist, cult following traitors. Not normal people. Muzzies were evil and sick in the head. Everybody said so. Plus, they lied as part of their sicko religion. It was called takaya or some crap. What kind of twisted bullcrap was that? They beheaded people, for Christ's sake. If you were Christian in their country they would cut off your head with a hunting knife. They were devil worshipers. They should all either be kicked out of the country or killed. Period. And then Mecca should be nuked, and that would be the end of it.
But instead of taking care of business, the government was letting them go around like normal people. Even Trump had wimped out. The evidence was right in front of Chad's eyes. Ragheads in his neighborhood, on his street. It was insane. How could terrorists go around openly showing off their rags? Where was Homeland Security? That was a good idea, actually. See something, say something, right? He took his phone out of his pocket and called 911.
2. Moving Day
Yahya Mtondo noticed the young man across the street staring. He waved, and when the fellow gave him an obscene gesture in return he frowned. In the old days – that is to say, in his angry and lost years of his youth – he would have marched straight over there and punched the man in the face, and damn the consequences. But he wasn't that man anymore. So here merely shook his head and turned back to the job of moving.
His wife Samira must have noticed his expression. "What's wrong habibi?"
He forced a smile. "Nothing's at all, mchumba wangu." Usually he called her mpenzi wangu – my love. But when he wanted to tease her he called her mchumba wangu, my homemaker. It was actually a term of endearment in his native Kenya, or at least it was what his dad always used to call his mom, may Allah have mercy on them. But he knew it annoyed Samira. In any case, he wasn't going to tell her about the young man across the street. Samira tended to worry – she even had anxiety attacks sometimes – and he didn't want to give her anything more to stress over.
"Just tired from the fast," he added. "But I love it. I feel so light and free. I'm a bird doing loop de loops. Oooh!" He spread his arms. "My feathers are as cool as ice."
Samira rolled her eyes. "You're such a nut."
He had not been crazy about the idea of moving to this poor, mostly white enclave in Central California, about twenty miles northeast of Fresno. He knew from experience how deep racism often ran in such towns. And he had two strikes against him in these people's eyes, since he was both African and Muslim. Not that he was ashamed. He was proud of his Kenyan heritage, and was grateful that Allah had guided him to Islam.
They were here because his wife had just completed her medical residency in Fort Worth, Texas, where they'd moved from, and Alhambra Community Hospital had unexpectedly offered her a fellowship in her specialty of oncology. The salary was not spectacular, but it was better than she'd earned as a resident. Between that and his income as a rideshare driver, plus the low property values here in Alhambra, they'd been able to buy a house for the first time, alhamdulillah – thanks to God for all His blessings.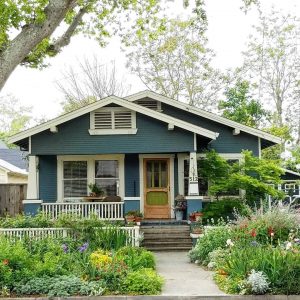 The best part of all was that there was no ribaa involved. No interest. They'd gone through a group called Central Valley Islamic Finance, which helped qualified Muslims to buy cars and homes without interest. Yahya was deeply relieved about that. He ́d made plenty of mistakes in life, but so far he'd managed to avoid the sin of ribaa, sometimes making great sacrifices in the process.
It felt like an achievement. He could see himself on Yawm Al-Qiyamah – the Day of Resurrection – standing before some great angel who held in his hand a parchment listing Yahya´s sins, each with a small checked box: anger, resentment, cursing, jealousy, ingratitude, and more. But then Yahya ́s eyes would settle on the one little unchecked box – Ribaa. He would point to it excitedly, saying, ̈Look, look!̈ And he ́d hope that it might perhaps, offer him a chance for safety on that Day.
It was pretty sad, he knew, when avoiding a major sin was your last chance for salvation. Welcome to the 21st century. Or maybe that was a cop-out. He sighed.
̈Come on babe, tell me. What is it?̈ His sweaty-faced wife touched his cheek. She was always so alert to any sign of inner turbulence on his part.
He smiled. ¨Nothing.¨
She slid her arm through his. ̈Look at our house. Our house. SubhanAllah.¨
He set down the box he had tucked under one arm and studied the house. 701 Minarets Avenue. They had taken the street name as a sign. Their own little homestead, their own piece of earth – of course it all belonged to Allah, but it was theirs to care for. He would import a few elephants and a lion and call it Little House on the Serengeti. He chuckled at his own joke.
The house was small for a family of four – only 1,100 square feet. But it was cute – a little Craftsman bungalow built in 1901, painted teal with white trim, and featuring a small covered veranda to relax on when the weather go too hot, as it often did here in Central California. The yard was planted with wildflowers and native shrubs, while an immense magnolia tree grew in the front yard, casting shade over most of the house, its thick, waxy leaves glowing deep emerald in the morning sun. Some sort of songbird trilled from deep in the tree, praising God in its own language. Yahya loved it.
As an added bonus, Samira's family lived in Los Angeles, only a four hour drive from here.
Allah the Most High had opened a door for them, and they'd walked through, taking the path that the Most Wise chose for them. Yahya knew in his heart that there would be good in this path, or Allah would not have set them upon it. That was trust, tawakkul. Doing your best, then putting your life in Allah's hands and trusting Him to bring you through whatever obstacles you faced. Tawakkul was not, as some thought, naivete. Yahya had not lived an easy life. He ́d experienced terrible tragedies, and had walked through trench and terror, metaphorically speaking, just to stay alive. No, tawakkul was a choice and a mindset. It was faith.
As for the young man across the street, Yahya would make an effort to reach out to the neighbors, get to know them. Weren't Muslims commanded to be kind to their neighbors? Only through kindness could an enemy become a friend.
He kissed his wife on the temple and bent down wearily to pick up the box.This was Ramadan, and Yahya's energy level was at rock bottom. He hadn't taken any food or water in many hours. Fortunately, all the family's possessions fit into a small U-Haul trailer, and the moving was nearly done. That was one advantage of being poor, he thought wryly. It made moving easier.
Ten minutes later, hefting a 6-foot bookshelf and turning, he almost tripped over Sulayman, his four-year-old son, who had picked up a table fan by the cord. Yahya resisted the temptation to chide the boy. The irritability he felt was a byproduct of his hunger and weariness from the fast. Part of the challenge of Ramadan was to overcome that irritability and replace it with compassion. Instead of anger, to give love. Instead of resentment, to exercise generosity. Instead of self-absorption, to expand your sphere of concern to include your family, neighbors, the community, the Muslim ummah, and finally the world. That was Ramadan, and that was Islam.
Sulayman and his three-year-old sister Amirah were only trying to help in their little way. But yeah, they were getting underfoot. He was about to suggest they go play inside the house when he heard sirens approaching. It sounded like there were a lot of them, and they were close. Curious, he set the bookshelf down in the driveway. The sirens kept getting louder, and a moment later a black-and-white Alhambra police cruiser careened around the corner, then another right behind it, tires squealing. Yahya didn't know what was going on – a burglary in the neighborhood, or a domestic dispute maybe? – but he wanted his family out of harm's way.
"Samira," he said urgently. "Take the kids into the house, please. Right away." His wife had also paused to see the source of the commotion. She stood near the front door of the house, her hands gripping tightly on the box of dinnerware she was carrying. Like him, she was tall – about 5'10" to his 6'1" – and though she was Palestinian, her skin was a beautiful shade of brown that fell somewhere between copper and mahogany. Her purple hijab concealed long black hair that she typically wore loose beneath her scarf.
While Yahya was quiet and contemplative, Samira could be loud. She had a laugh that rang out, and a smile that stretched a mile wide. People were drawn to her brash and bubbly personality. Only those who knew her best understood the insecurities and worries that she hid beneath that bright and happy laugh.
As the wailing sirens mounted Samira dropped the box. Whatever was inside shattered when it hit the ground. She scooped up the kids, lifting them bodily off the ground, and disappeared inside the house.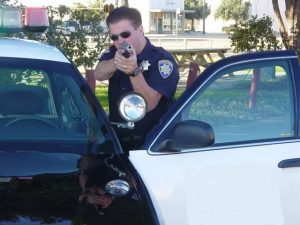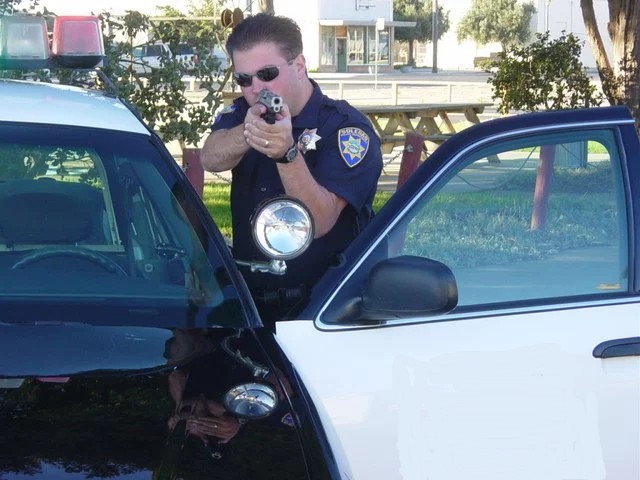 What on earth? What had gotten into her? Yahya was about to go after her when the police cars skidded to a halt in the street in front of his own home. Doors were thrown open, and officers kneeled behind them, pointing their guns at his house. Yahya looked around in confusion. Was a fugitive hiding in his yard?
"Put your hands on your head," someone bellowed through a loudspeaker, "and get down on your knees!"
Again Yahya looked around. Surely they did not mean him?
"You with the hat and the beard! Put your hands on your head and get down on your knees! This is your last warning!"
SubhanAllah, they did mean him! He considered protesting or at least asking for clarification. Then he looked at the barrels of the firearms pointing at him, one of which was bright yellow for some reason – some kind of phaser pistol? he thought crazily – and realized this was not the time for anything less than obedience. Moving slowly so as not to alarm the cops, he put his hands on his head and went down to his knees. Two offers charged forward, their weapons trained on Yahya's chest. One pulled his hands behind his back and handcuffed him, then shoved him forward. He fell, turning his face to the side at the last second and striking his cheek on the driveway. The impact made him grunt in pain. He thought he heard the muffled cries of his wife or children from inside the house. They were probably watching through the window.
This was not something he would have ever wanted them to see. He struggled to rise up, to say to the officers, "Come on now, what's this all about?" He was not personally afraid. It was never his way to be afraid of people or the things people did. He was good with God and trusted in the path. He just didn't want his children to see their father being treated this way.
The cops tased him. He didn't understand at that moment what was happening. Every muscle in his body seized in a terrible cramp. His limbs thrashed uncontrollably and his torso flopped like a dying fish on the floor of a boat. His vision went red as agonizing pain blasted his consciousness. He still heard his family screaming, and in the distance he heard laughter as well – triumphant, mocking laughter. The agony seemed to go on forever, then vanished without a trace, leaving no remainder of pain.
He regained control of himself and turned his head to look at the officers. The one who'd tased him stood rigid, his arms in a classic firing pose, his muscles quivering. He was young and slender, pasty white with red hair and a prematurely receding hairline. What Yahya noticed most of all, however, was that the man was petrified. His eyes were wide with fear. SubhanAllah, what was he so afraid of? He was staring as if Yahya were some mythical monster laying in the driveway, like an abominable snowman. Except he wasn't an abominable snowman. He was an abominable Muslim, apparently.
"Hey," Yahya said in what he hoped was a soothing tone. "It's alright. I'm not-"
"Shut up, faggot!" one of the officers bellowed, and once again the electricity coursed through him. He spasmed and fell hard, striking his mouth this time. Then he felt hard objects hitting him, striking his legs and back. A hammering blow clapped the side of his head, and darkness descended upon his mind.
* * *
Next: Part 2 – The Black Jesus
Reader comments and constructive criticism are important to me, so please comment!
See the Story Index for Wael Abdelgawad's other stories on this website.
Wael Abdelgawad's novel, Pieces of a Dream, is available on Amazon.com.
How To Be Positive In Hard Times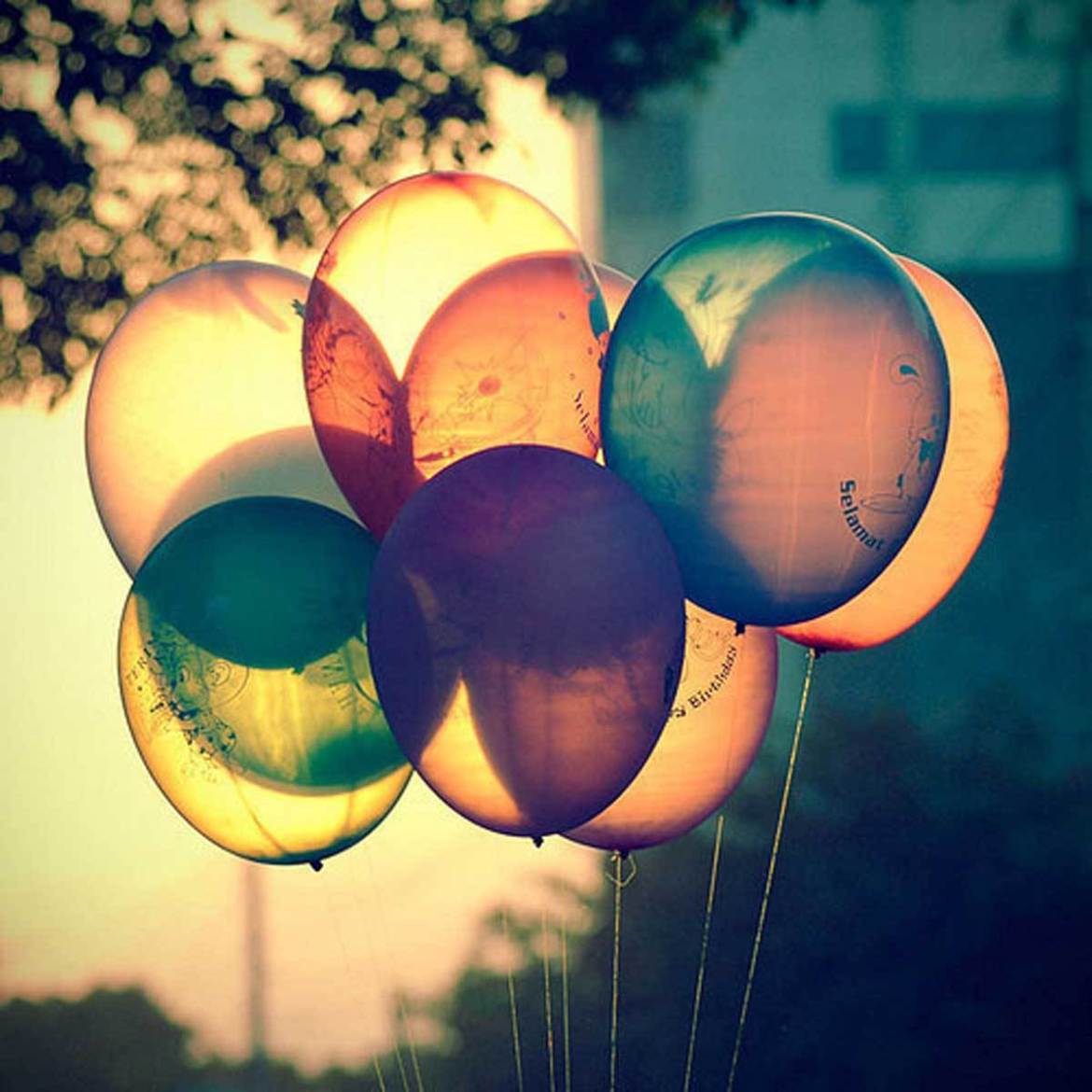 We all know that we should be grateful. And we definitely know that we should be certain that whatever happens is good for us as believers. However, when we are tested -as we inevitably are-, many of us crumble. Why is that? Why are we not able to 'pass' these tests, so to speak? Many of us after a tragedy become hapless, sad, depressed, angry, or bitter.
The essence lies in knowledge that is beneficial, and the best form of knowledge is that which an individual can apply to their day-to-day life on their own. Here are a few tips to increase your patience in hard times. Like building muscle at the gym, it takes time to exercise this habit, but becomes easier over time: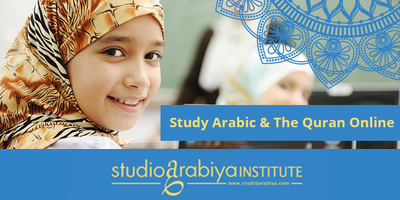 Manage Stress: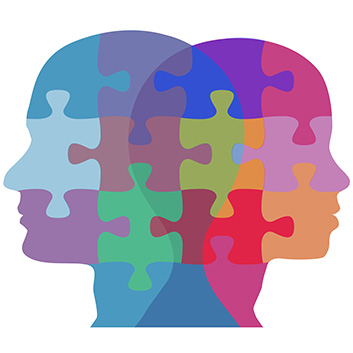 Unfortunately, stressful events are abundant in our lives. People under stress can find themselves falling into thinking errors. These thinking errors include -but are not limited to-: black and white thinking, mind-reading, self-criticism, negative filtering and catastrophizing. Together this can affect how we perceive reality. Next time you are tempted to make a catastrophe out of a situation, stop and ask your self two questions:
Is this really a big deal in the larger scheme of things?
Are there any positives in this situation?
Have a Realistic Perspective of Qadr:
Although it is part of our creed to believe in divine destiny, personal responsibility is still of importance and we cannot simply resign ourselves to fate; especially if we have some sort of influence over a situation.
Allah

says in the Quran:
لَهُ مُعَقِّبَاتٌ مِّن بَيْنِ يَدَيْهِ وَمِنْ خَلْفِهِ يَحْفَظُونَهُ مِنْ أَمْرِ اللَّهِ ۗ إِنَّ اللَّهَ لَا يُغَيِّرُ مَا بِقَوْمٍ حَتَّىٰ يُغَيِّرُوا مَا بِأَنفُسِهِمْ ۗ وَإِذَا أَرَادَ اللَّهُ بِقَوْمٍ سُوءًا فَلَا مَرَدَّ لَهُ ۚ وَمَا لَهُم مِّن دُونِهِ مِن وَالٍ 
For each one are successive [angels] before and behind him who protect him by the decree of Allah. Indeed, Allah will not change the condition of a people until they change what is in themselves. And when Allah intends for a people ill, there is no repelling it. And there is not for them besides Him any patron. [Surah Ar-Ra'd;11]
This puts the responsibility on us to change ourselves. Notice the word, themselves. We are not responsible for events beyond our control. These events include the behavior of our spouses, the affinity of our children to the religion, the love in the hearts of people, the weather, the gender of our child (or how many we have), or even the amount of money we will earn in a lifetime -to name a few. Often we become stuck and focus on our conditions, rather than focusing on our own behavior.
Nourish Positive Thinking: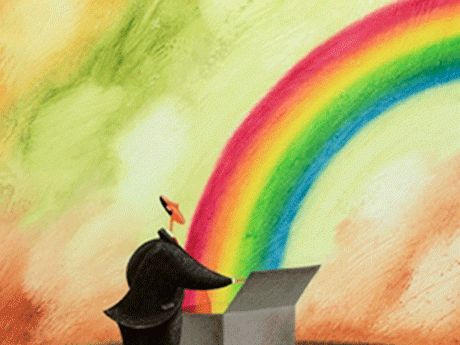 In order to be able to have a wise and calculated response to life's events, we must learn to interpret these events in a way that assign positive meaning to all. Allah

is after all, how we perceive Him to be. Shaytan interferes with this process through waswaas (interjecting thoughts that are based on negativity and falsehood). His goal is for the Muslim to despair in Allah's

mercy. The goal is not to be happy all the time; this is unrealistic. The goal is to think well of Allah

as consistently as possible.
Create a list of what you are grateful to Allah for daily.
Remind yourself everyday of the positive aspects of situations when your mind falls to default negative thinking. Self-criticism will will only encourage you to take full responsibility for negative life events and become depressed, or at the opposite end take no responsibility whatsoever; either mind-set does not help us improve our self.
Remind yourself as well as others of the benefits of Positivity:
 On an individual level, once we begin to think positive about ourselves and our life, we become optimistic. This positivity will then also effect our perception of others. We become more forgiving, over-looking, and patient with others when we can see the positives in any situation.
Increased rizk and feelings of well-being
Reduced likelihood of reacting in a negative way to life's events; increased patience.
Increased likelihood of finding good opportunities in work, relationships and lifestyle.
Higher energy levels and motivation to take on acts of khayr and benefit.
Practice self-care as a daily routine:
Our bodies have rights on us. Our souls have rights on us. Our family has rights on us. Allah

has rights on us. Often, when there is an imbalance in one area, our whole being can sense it. This creates anger and resentment towards those around us and life in general.
Take care of your body, feed it well and in moderation and exercise in a way that makes you feel relaxed.
Pray your prayers, read the Quran, maintain the rights Allah and your own soul have on you.
Take care of your tongue by avoiding back-biting and complaining.
Take regular showers, comb your hair, brush your teeth, and wear clean clothes; even if you are at home.
Take care of your mind by doing dhikr as much as possible and letting go consciously of ruminating on situations.
Do not over-rely on your emotions:
Our emotions are a product of our thoughts. Our thoughts can be affected by slight changes in the environment such as the weather, or even whether or not we have eaten or slept well.
كُتِبَ عَلَيْكُمُ الْقِتَالُ وَهُوَ كُرْهٌ لَّكُمْ ۖ وَعَسَىٰ أَن تَكْرَهُوا شَيْئًا وَهُوَ خَيْرٌ لَّكُمْ ۖ وَعَسَىٰ أَن تُحِبُّوا شَيْئًا وَهُوَ شَرٌّ لَّكُمْ ۗ وَاللَّهُ يَعْلَمُ وَأَنتُمْ لَا تَعْلَمُونَ 
"And it may be that you dislike a thing which is good for you and that you like a thing which is bad for you. Allah knows but you do not know." [Surah Al-Baqarah;216]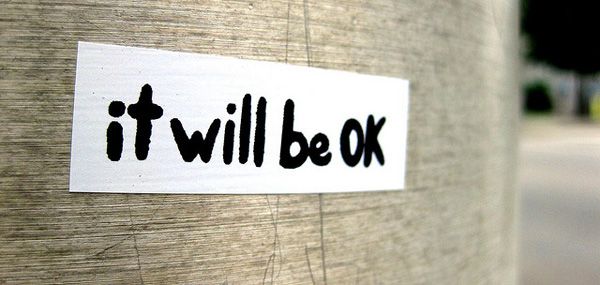 Ultimately, our perception can be manipulated by our thoughts, shaytan, and other factors. Allah

is not limited in His perceptions due to stress, emotions, or circumstances and moods. Therefore, we should be humble to defer our judgements to Allah's

ever-lasting judgement. Far from naval gazing, the more we are aware of our internal perceptions, emotions, and motives, the more able we are to practice Islam in its full essence. Our forefathers understood this deeply, and would regularly engage in self-assessment which gives you a sense of understanding and control of your own thoughts, emotions and actions.
The Spirituality Of Gratitude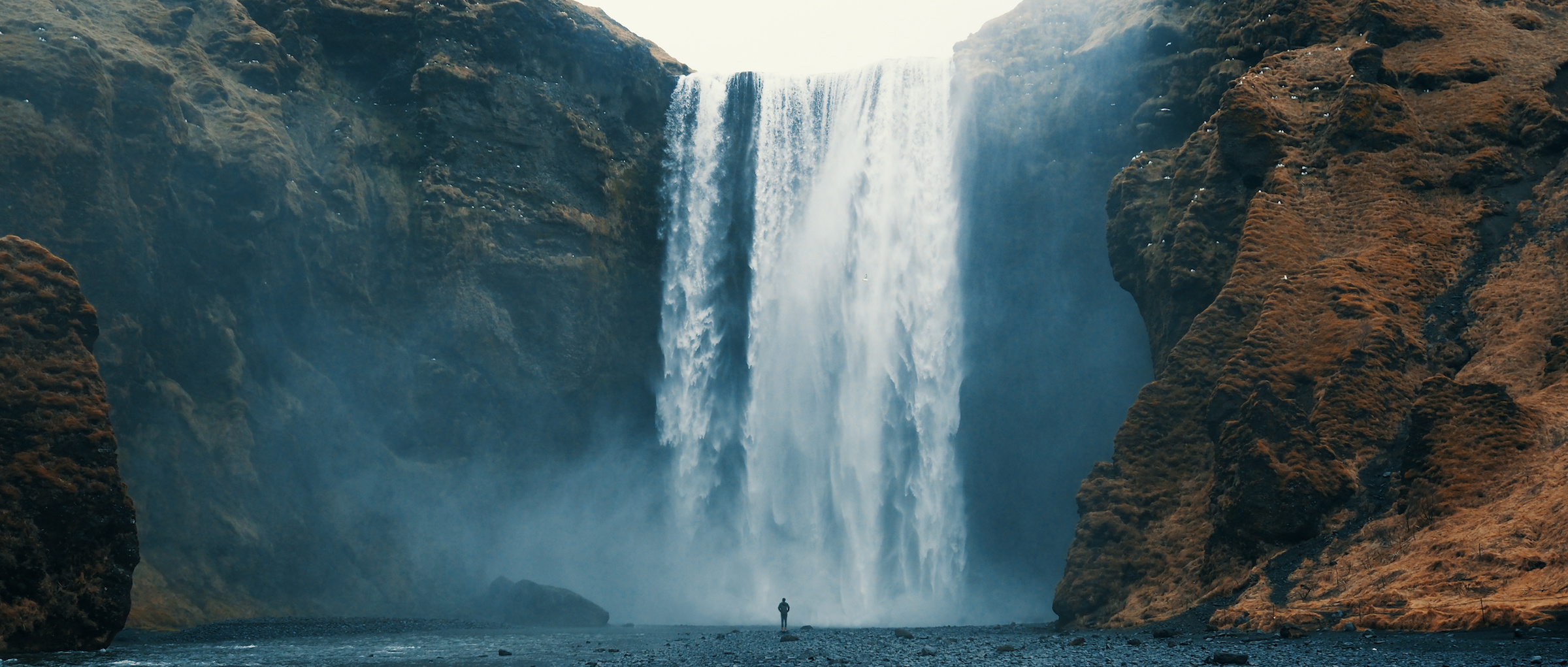 The Quran tells the reader of the importance of gratitude in two ways. First, worship, which is the essence of the relationship between man and the Creator, is conditional to gratitude "and be grateful to Allah if it is [indeed] Him that you worship" (2:172). The verse suggests that in order for an individual to truly worship Allah then they must express gratitude to Allah and that an ungrateful individual cannot be a worshiper of Allah. The second verse states the following "And be grateful to Me and do not deny Me" (2:152). The Arabic word used, translated here as 'deny,' is kufr which linguistically means to cover up. The word was adopted by the Quran to refer to someone who rejects Allah after learning of Him. Both the linguistic and Quranic definitions are possibly meant in this verse and both arrive at the same conclusion. That is, the absence of gratitude is an indicator of one's rejection of Allah; the question is how and why?
What Does Shukr Mean?
Understanding a Quranic concept begins with understanding the word chosen by the Quran. The word shukr is used throughout the Quran and is commonly translated as gratitude. From a purely linguistic definition, shukr is "the effect food has on the body of an animal" (Ibn Qayyim v. 2 p. 200). What is meant here is that when an animal eats food it becomes heavier which has a clear and visible effect on the animal. Therefore, shukr is the manifestation of a blessing or blessings on the entirety of a person. From here, spiritualists understood the goal of shukr and added an extra element to the definition and that is the acknowledgment that those blessings are from Allah. Thus, the definition of shukr as an Islamic spiritual concept is "the manifestation of Allah's blessings verbally through praise and acknowledgment; emotionally on the heart through witnessing the blessings and loving Allah; and physically through submission and servitude" (Ibid).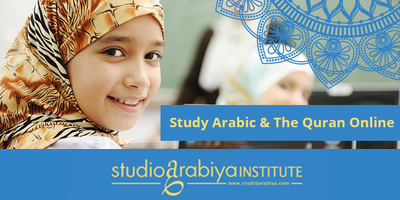 Based on this definition, the goal of shukr can be broken into five categories. First, gratitude that brings about the submission of the individual to his benefactor. In order for an act to be worthy of gratitude, the beneficiary must conclude that the benefactor's action was done for the sake of the beneficiary – thus making the benefactor benevolent. In other words, the benefactor is not benefiting in the least (Emmons et al 2004 p. 62). When the individual recognizes his benefactor, Allah, as being completely independent of the individual and perfect in of himself, one concludes that the actions of the benefactor are purely in the best interest of the beneficiary resulting in the building of trust in Allah. The Quran utilizes this point multiple times explicitly stating that Allah has nothing to gain from the creations servitude nor does he lose anything from because of their disobedience (Q 2:255, 4:133, 35:15, 47:38). Through shukr, a person's spirituality increases by recognizing Allah's perfection and their own imperfection thus building the feeling of need for Allah and trust in him (Emmons et al 2002 p. 463).
Gratitude in Knowing That Allah Loves Us
The second category is love for the benefactor. Similar to the previous category, by identifying the motive of the benefactor one can better appreciate their favors. "Gratitude is fundamentally a moral affect with empathy at its foundation: In order to acknowledge the cost of the gift, the recipient must identity with the psychological state of the one who has provided it" (Emmons 2002 p. 461).[1] That is, by recognizing Allah's perfection one concludes that his blessings are entirely in the best interest of the beneficiary despite not bringing any return to Him. Thus, the Quran utilizes this concept repeatedly and to list a few, the Quran reminds the human reader that he created the human species directly with his two hands (38:75), he created them in the best physical and mental form (95:4), gave him nobility (17:70), commanded the angels to prostrate to him out of reverence (38:72-3), made him unique by giving him knowledge and language (2:31), exiled Satan who refused to revere him (7:13), allowed him into Paradise (7:19), forgave his mistake (2:37), designated angels to protect each individual (13:11) and supplicate Allah to forgive the believers (40:7-9), created an entire world that caters to his needs (2:29), among plenty of other blessings which express Allah's love, care, and compassion of the human.
The remaining three categories revolve around the individual acting upon their gratitude by acknowledging them, praising Allah for them and using them in a manner acceptable to Allah. In order for gratitude to play a role in spirituality the blessings one enjoys must be utilized in a manner that connects them with Allah. Initially, one must acknowledge that all blessings are from him thus establishing a connection between the self and Allah. This is then elevated to where the individual views these blessings as more than inanimate objects but entities that serve a purpose. By doing this one begins to see and appreciate the wisdoms behind these created entities enlightening the individual to the Creators abilities and qualities. Finally, after recognizing the general and specific wisdoms behind each creation, one feels a greater sense of purpose, responsibility, and loyalty. That is, engaging the previous five categories establishes love for the benefactor (Ibn Qayyim v. 2 p. 203). Observing the care and compassion of the benefactor for his creation establishes the feeling of loyalty towards the one who has cared for us as well as responsibility since He created everything with purpose.
Blessings Even in Hardship
One may interject by referring to the many individuals and societies that are plagued with hardships and do not have blessings to appreciate. No doubt this is a reality and the Quran address this indirectly. Upon analysis, one finds that the blessings which the Quran references and encourages the reader to appreciate are not wealth or health; rather, it is the sun, the moon, trees, and the natural world in general. Perhaps the reason for this is what shukr seeks to drive us towards. There are two things all these objects have in common (1) they are gifts given by Allah to all humans and all individuals enjoy them and (2) humans are dependent upon them. Everyone has access to the sun, no one can take it away, and we are critically dependent upon it. When the Quran draws our attention to these blessings, the reader should begin to appreciate the natural world at a different level and Surah an Nahl does precisely that. This chapter was likely revealed during the time of hijrah (immigration); a time when the companions lost everything – their homes, wealth, and tribes. The chapter works to counsel them by teaching them that the true blessings a person enjoys is all around them and no matter how much was taken from them, no one can take away the greater blessings of Allah.
In sum, these verses bring light to the crucial role shukr plays in faith. It serves as a means to better know Allah which can be achieved through a series of phases. First, the individual must search for the blessings which then leads to a shift in perspective from focusing on the wants to focusing on what is available. This leads to greater appreciation and recognition of the positives in one's life allowing the person more optimism. Second, the person must link those blessings to the benefactor – Allah – which reveals many elements of who He is and His concern for His creation. Once this is internalized in the person's hearts, its benefits begin to manifest itself on the person's heart, mind, and body; it manifests itself in the form of love for Allah and submission to him. Shukr ultimately reveals the extent of Allah's love and concern for the individual which therein strengthens the trust and love of the individual for Allah and ultimately their submission to Him.
Allah knows best.
Emmons, Robert A., and Charles M. Shelton. "Gratitude and the science of positive psychology." Handbook of positive psychology 18 (2002): 459-471.
Emmons, Robert A., and Michael E. McCullough, eds. The psychology of gratitude. Oxford University Press, 2004.
Jawziyyah, Ibn Qayyim. madārij al-sālikīn bayn manāzil iyyāka naʿbud wa iyyāka nastaʿīn مدارج السالكين بين منازل إياك نعبد وإياك نستعين [The Levels of Spirituality between the Dynamics of "It is You Alone we Worship and it is You Alone we Seek Help From]. Cario: Hadith Publications, 2005.
[1] Islamically speaking, it is not befitting to claim that Allah has a psyche or that he can be analyzed psychologically.
Download a longer version of this article here: The Sprituality of Gratitude