Muslims in Australia: Interview with Amir Colan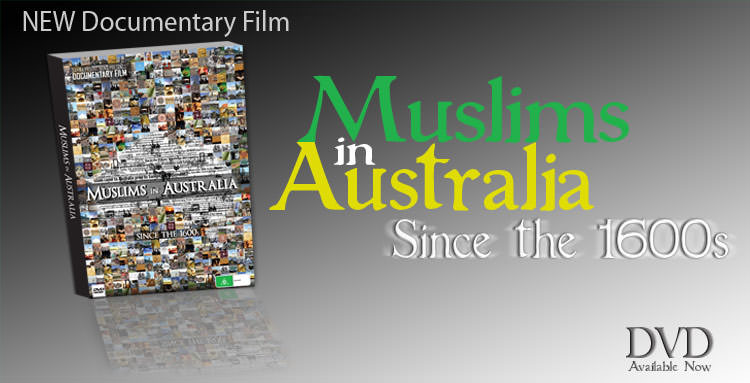 It seems that I am gradually becoming MuslimMatters' unofficial media correspondent, as I now blog about yet another documentary concerning a Muslim minority community. But perhaps the readers would be pleased to note that this film is not in fact more sensationalist propaganda designed to divide society, but rather the exact opposite. To explain what I mean, I'll let the trailer do the talking. There is a link to the interview below the sleeve:
[youtube Y_ZcntYJNv8]
I'm not sure if I am alone in this mentality, but I am always amazed to hear about just how far Islam has reached. I know it has been around for over fourteen hundred years, but somehow the fact that Islam has been in Australia since the 1600s just blows my mind, especially when you consider how little the Australian general public presently know about this great deen.
Having seen the trailer, it didn't take me long to send off an e-mail to Sahwa Productions, cheekily asking for a copy of the film using my "journalist" status. Brother Amir Colan, the director and producer, graciously responded, and within a few days I had the good fortune to possibly be one of the first UK citizens to watch this amazing production. I was thoroughly impressed with its vibrant presentation of Australia's Islamic roots, and the current status of the Muslim community residing there. Thus I was compelled to contact brother Amir once again to ask some pertinent questions, which he kindly responded to in the form of an interview, which you can listen to at the following link:
An interview with Amir Colan, director of Muslims in Australia *
Discussion topics include:
The inspiration behind the film.
The history and present status of Muslims in Australia.
Details about the film-making process.
Future plans for Sahwa Productions.
You can now purchase DVD copies of 'Muslims in Australia' direct from the film's website. I pray that you find it as beneficial and enjoyable as I did, and that Allah rewards Sahwa Productions and its sponspors for their tremendous efforts to share Islam and its history with the world.
* The Basmallah used in the audio file was taken with permission from Hassen Rasool's Spiritual High collection.