Islamophobia Part-1: It Exists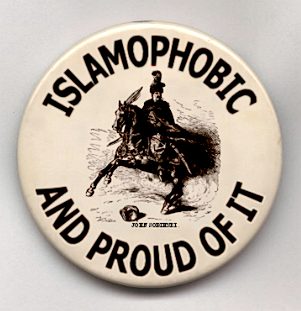 Cross-posted on Dailykos.com & Streetprophets.com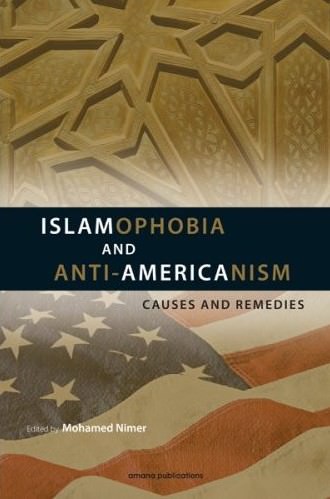 In what will hopefully be a series of posts, I will be examining the trend of rising Islamophobia in America, employing a sprinkling of information from the collection of articles in the book with the title, "Islamophobia and Anti-Americanism" edited by Mohamed Nimer (an Amana Publication) mixed. I highly recommend this book for any Muslim who is concerned about the difficult times American Muslims are finding themselves in these days.
What I found especially compelling about the book is that the collected opinions come from a spectrum of important American voices (Muslim and otherwise), from Dr. Asma Asfaruddin (an associate professor at Notre Dame and adviser for Karamah) to Cherif Basyouni (a distinguished professor at DePaul and president of its International Human Rights Law Institute) to Richard Cizik (vice presisent of National Association of Evangelicals) to Claude Salhani (UPI's international editor) to Dr Shanta Premawardhana (a Baptist pastor and director of Interfaith Relations for National Council of Churches) and many more.
This first part will be an attempt to establish that Islamophobia is real and does in fact exist. Some may find this to be redundant because it is so obvious, but others in the know will disagree. While it is obvious and real, there is a deliberate and sustained effort by the Islamophobes to suppress this term and its implication for many reasons:
Of course, the first reason is obvious. Without Islamophobia, they would not be Islamophobes. And without the burden of this word (whatever little baggage it currently holds), it would be hard to find an appropriate label to describe this prejudice and bigotry, in essence providing the Islamophobes a free-pass. In other words,
If there was no Islamophobia, then those engaged in daily and consistent bigotry against Muslims would assume that they were engaged in rational behavior that is not driven by hatred and prejudice.
Since the world has embraced the concept of antisemitism, I think the need and importance of terminology, i.e. for Islamophobia, can draw some parallels from the need for having the word antisemitism.
Another way to recognize the importance of driving this term into "common" Western lingo, such that its far-reaching implications are obvious to people, is to recognize the efforts by the Islamophobes to suppress it. Why are they so concerned about it? Why are they bent on making this term "go away"
In fact, if one were to visit with the right-wing opinion-makers in America, one would find that for them Islamophobia is a concept that does not exist except as a figment of imagination created by CAIR in order to be exploited by CAIR. What is amusing about this opinion is that most, if not all, CAIR directors could probably find better gigs, make more money and lead less stressful lives working outside CAIR! So, there is no obvious motivation, financial or otherwise, for the creation of CAIR, and more importantly for the creation of the term "Islamophobia".
Searching online dictionaries, the first surprise (or is it?) is that Merriam-Webster online returns this message for the term "Islamophobia", "The word you've entered isn't in the dictionary." Only in dictionary.com, is there a single return for its meaning: "noun- prejudice against Muslims; 'Muslim intellectuals are afraid of growing Islamophobia in the West'" [WordNet® 3.0, © 2006 by Princeton University]. Interesting sentence choice for the usage example. Perhaps, it should be corrected to "common Muslims" not just "intellectuals" who are afraid of the growing Islamophobia!
On the other hand, a search of "anti-semitism" returns a similar meaning as well as a bit more at dictionary.com, which is "discrimination" in addition to "prejudice" against Jews. This is an important addition. When a state of mind translates into an actual negative behavior, then the implications of this prejudice become graver. One can also take historical parallels from the antisemitism that eventually culminated in the German holocaust to the development and denial of Islamophobia today. It is a well-recorded fact that anti-semitism was present and alive in Germany well before the holocaust, and that its denial was equally in vogue.
Let's get into the meat of this post, with some of the following based on two articles in the book: Dr. Parvez Ahmed's "Prejudice is Real and Exacts a Heavy Toll" and Dr. Samer Shehata's "Popular Media and Opinion Leaders are to Blame".
What is Islamophobia?
Dr. Ahmed states that
Islamophobia refers to unfounded hostility and fear of Islam.
Unfortunately, one of the handicaps of this word is that it may lead people to assume that it is merely a "phobia", a state of mind, and not of action (as I mentioned earlier from its definition in Princeton's WordNet). So, it is important to highlight that this is not only a state of mind, but also culminates a behavior that leads to hidden or explicit
discrimination against Muslims, exclusion of Muslims from mainstream political or social process, stereotyping, presumption of guilt by association, and finally hate crimes.
Most Muslims and a growing minority of non-Muslims recognize that all of these evils are present and growing in 21st century America and increasingly tolerated as being "justified". Though to be fair, I should add that American Islamophobia is still less rampant than in many quarters of Europe where Islamophobia, much like anti-semitism pre-holocaust, is being actively institutionalized (consider the hijab ban in France that is now being picked up by other European areas).
The term Islamophobia gained popularity in part due to the famous thesis developed by Samuel Huntington (a thesis that is of biblical proportion for the right-wingers), in which he argued that there was an impending clash of civilizations between Islam and the West. 9/11 was literally "god-sent" in terms of helping this theory gain wider appeal, leading to a sustained campaign by the right-wing outlets (FOX, talk radio, etc.) to help create a climate of extreme prejudice and fear in "preparing" the "West" for this epic impending clash. Other important names to mention include many of the neoconservatives who pushed for the war in Iraq (and now pushing for it in Iran) such as Daniel Pipes, Steve Emerson, Bernard Lewis, Robert Spencer, David Horowitz, and others.
What are the beliefs representing shades of Islamophobia?
Islam is monolithic and cannot adapt to new realities.
Islam does not share common values with other major faiths.
Islam as a religion is inferior to the West. It is archaic, barbaric, and irrational.
Islam is a religion of violence and supports terrorism.
Islam is a violent political ideology.
Dr. Ahmed is spot on. In fact, most right-wingers would accept the preceding points without argument. At the same time they will insist that this is completely rational and normal behavior, without any prejudice. That this is simply "reality" and that anyone who does not accept it is either (a) an "Islamist" or (b) a sold-out liberal, who is as dangerous as the "Islamist" for America.
If you are one of those who does not believe the preceding points, then I would URGE you to spend about 15 minutes on just this website, reading just this one post (took me 30 seconds to find it), and then drilling down into the comments. I guarantee that you will find most, if not ALL, the mental diseases listed above at the post on Little Green Footballs (LGF). What is the post about? LGF's campaign of letter-writing to Mayor Bloomberg of NYC against the green lighting of the Empire State Building in commemoration of Eid-al-Fitr! Remember one of the goals of Islamophobia: "exclusion of Muslims from mainstream political or social process". By the way, LGF is one of the most popular conservative right-blog on the web.
What is the proof that anti-Muslim sentiments exist in America?
If the little LGF tour doesn't convince you that the Islamophobic attitudes are not merely on the sidelines of American attitudes, then perhaps these statistics will convince you:
While survey data about Muslims prior to 9/11 isn't readily available, a plethora did come in after the horrible attacks:
The latest national survey by the Pew Research Center for the People & the Press and the Pew Forum on Religion & Public Life, conducted Aug. 1-18 among 3,002 adults, finds
Public attitudes about Muslims and Islam have grown more negative in recent years. About four-in-ten Americans (43%) say they have a favorable opinion of Muslims, while 35% express a negative view. Opinion about Muslims, on balance, was somewhat more positive in 2004 (48% favorable vs. 32% unfavorable). As in previous surveys, Muslim Americans are seen more positively than Muslims (53% vs. 43%); however, unfavorable opinions of Muslim Americans have also edged upward, from 25% in 2005 to 29% currently.
When asked for the single word that best describes their impression of Islam, far more Americans mention negative words than positive ones (30% vs. 15%). The word "fanatical" came to mind for 4 out of 10! "Radical" came in at 30%, terror/terrorism or violence/violent at nearly 25% of the time.
Almost half the population believes that Islam encourages violence, as opposed to about a quarter who say it doesn't. While the rest didn't know or didn't answer. So, one could assume that the number would be as high as 65% if we were to split the difference.
A troubling poll by Washington Post/ABC seems to show that as people claim to "know" more about Islam, their negative opinion about it is actually increasing. This correlation is an important sign for Muslims that our "dawah" and campaign of information is failing, while the dawah and campaign of misinformation by the right-wingers and Islamophobes is winning. A commentator on Dailykos pointed out that this may also be due to the type and quality of the otherwise true information that people get. It's very easy to pick out comments from the Qu'ran that are in direct opposition to the ethical worldview that most of non-Muslims are familiar with. So, the stats:

While "basic understanding (probably more like misunderstanding)" of Islam increased from about 31% in October 2002 to 40% in March 2006, unfavorable opinion of Islam increased from 24% to 46% over the same time period or a nearly 100% increase! It is important to recall that once the dust of 9/11 settled, unfavorable opinion of Islam actually dipped due to the efforts of people in politics and the media, as well as Muslim organizations, to prevent large-scale retribution and revenge-motivated assaults on Muslim life and property (which nevertheless still occurred). However, once past this, Muslims slept while the neocons and the right-wingers launched a campaign of Islamophobia that continues to resonate today.
On the other hand, another poll by USA Today/Gallup Poll (article here) finds that people who actually know Muslims, as opposed to claiming that they "understanding Islam" do feel better about Muslims:


Considerable differences are seen in attitudes about Muslims according to whether one is personally acquainted with a Muslim. For instance, only 10% of those who say they personally know someone who is Muslim say they would not want a Muslim as a neighbor. This compares with 31% of those who are not acquainted with a Muslim — representing a 21-point gap in views between the two groups. Other large gaps are seen in attitudes toward special security measures targeted at Muslims, and fear of sharing an airplane flight with Muslim men.

The WP/ABC poll also finds that (similar to the Pew Poll), belief that Islam encourages violence has gone up from 14% to 33%, nearly 3-fold.
Nearly 34% had heard prejudiced things about Muslims. 27% honestly believed that they had some feelings of prejudice against Muslims, compared to 6% against Jews (is there a better indicator than this that anti-semitism is no longer the big problem in America, as Islamophobia has become?).
What are the implications of Islamophobia?
At work, we talk a lot about the "Injury Pyramid", where the small first-aids form the bottom, large part of the pyramid and fatalities form the top, tip of the pyramid. In other words, for every 1000 first-aids or so, an average of 1 fatality occurs (the figures in this example are not meant to be accurate, just providing an analogy).
Similarly, one can think of racism or prejudice as a pyramid, with the bottom base being a myriad and widespread negative opinions and beliefs, which I have already described in the preceding paragraphs. The next, less-widespread, step up on this pyramid would be hate-talk. A step further up will be actions motivated by hate, like throwing a pig's head into a mosque. Further steps up (less frequent but of higher intensity) would include direct attacks on Muslims and eventually to Muslim deaths and even large-scale terrorism (a plan by a Florida doctor to bomb Muslim educational centers was derailed in Florida in 2002 before it could be enacted). The question is not whether such hate-crimes will happen (because they already are); rather the question is when and how many.
Rest assured, and nearly every Muslim recognizes this, that if there is to be another terrorist attack in America orchestrated by Muslims, then no Muslim will feel safe in this country in the immediate wake of that crime. In other words, the ground-work has been laid. Feelings of hatred have been planted. And it does not require a pscyhologist to recognize that with such large-scale negativity, there will be enough nut-jobs to ac upon their prejudices.
Consider then, which should not come as a surprise, that a large percentage of Americans are ready and willing to strip the Muslim minority of America of its constitutional rights for what they perceive as their own safety. To be continued…
Next: Islamophobia Part-2: Hate Pyramid; Part 2 will further detail out this concept of hate pyramid, implications with evidence, including poll-data, documented discrimination and violence against Muslims.
My Heart Shook In New Zealand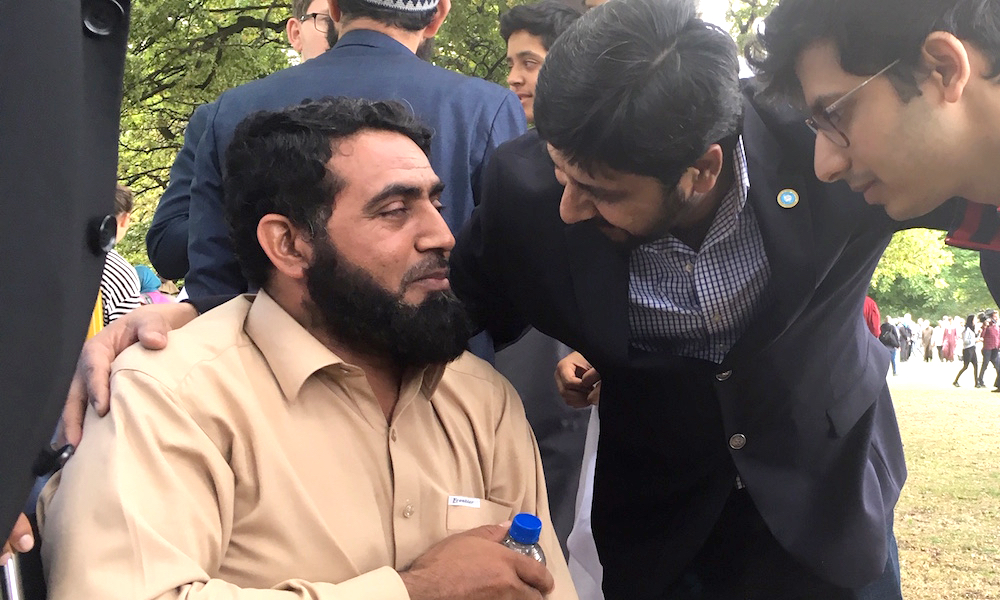 One would imagine that a person would be dead-tired and ready to crash in his bed after a grueling, 36-hour journey from Christchurch, New Zealand to Washington, DC. And I will admit, that was the way I felt. Yet somehow, all my somnolence vanished as soon as my head rested on my pillow and I closed my eyes to rest. A wave of recollections fell over me: memories of the survivors, the emotions they expressed, and their feelings of an uncertain future as they planned their lives after the loss of their family members. These feelings instantly took away all the desire to get rest and sleep. I sit upright now and begin writing this reflection of a once in a lifetime experience- a voyage of grief and hope to Aotearoa- land of the white cloud as the indigenous people call New Zealand.
With lost baggage, long flights and too many connections, at times it seemed unlikely that my eldest son Moaz and I would make it to Jumm'ah and Janazah prayers in Christchurch, New Zealand. But Allah

accepted our prayers so that we could fulfill the guidelines set by our beloved, the Prophet Muhammad

. We were able to fulfill one of the rights of a Muslim over the others; that when he is sick visit him, and when she dies, offer her funeral and be part of her burial.
Hagley Cricket Ground was supposed to have a cricket test match between Bangladesh and New Zealand that Friday. Commentators reckon that it would have been the final day of that test match. But the 22nd of March 2019, brought a much bigger crowd to this world-famous cricket ground than what anyone would have seen on the final day of that test match.
Officials and security directed us towards the VIP area as they wanted to pay respect to the guests who traveled all the way from the USA, Canada, and Australia. The environment of love, solidarity, and respect, coupled with the hijab-clad women standing in solidarity with Muslims in that enormous crowd, created an impact which cannot be articulated by mere words. Every single uniformed female officer was carrying their firearm while donning a hijab; creating a welcoming gesture in a rather somber and gloomy atmosphere.
I do not have the words to thank the leadership of Charity Australia and the Islamic Forum of Australian Muslims (IFAM) for providing us with logistics, facilitating meeting the families of the "shuhudaa" (martyrs) and arranging to visit those injured in the tragedy. ICNA, Helping Hand, and Charity Australia banners highlighting the slogans of "American Muslims stand in solidarity with Victims of Christchurch New Zealand" were the center of attention for thousands of local New Zealanders gathered in solidarity that day. Their hugs, sincere prayers and tearful eyes were the greatest gift that I want to share with everyone reading these reflections.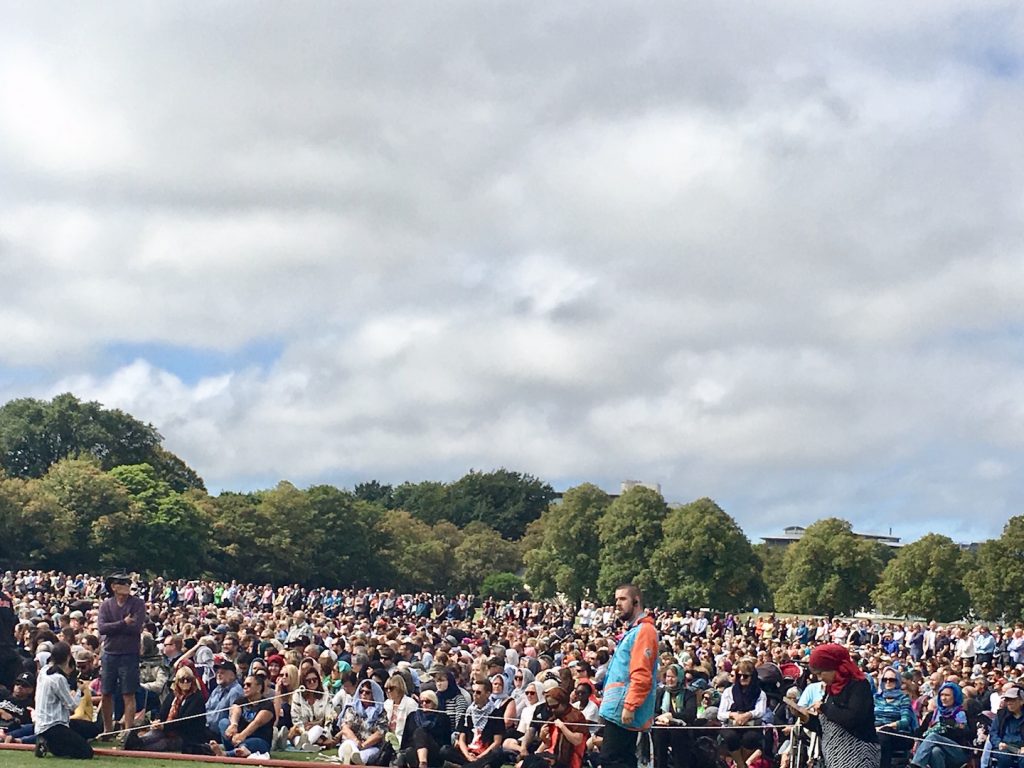 Right after Jumm'ah, the majority of the crowd attended the collective Janazah prayer of 27 of the martyrs. In those emotional moments, I met with the most courageous woman on earth, the wife of 51-year-old Shaheed Naeem and the mother of 21-year-old Talha Naeem, the two spirited souls who gave their lives to save others in the mosque that day. She is one of the strongest women I have ever met. She mentioned that her husband, Naeem, was a person who lived the life of a man of service, always ready to help others. She described Talha as an angel who was too pious and too noble to be away from Jannah too long. We heard similar feelings from Naeem's mother (grandmother of Talha) the next day when we visited their home.
The visit to the home of New Zealand's national soccer team player, Atta Elayyan (33), was not only emotional but also deeply inspiring. Atta lost his life and his father (the founder of Al-Noor Masjid) was severely injured during this brutal and hateful attack. There were several scholars from the United States, including Sheikh Omer Suleiman, in the visit to Atta's home. We could offer nothing to console the brave mother of this shaheed, who greeted us with words of courage and wisdom. We had no words to accompany the tears in our eyes, except prayers for the most noble young man who helped so many in coming close to Allah

.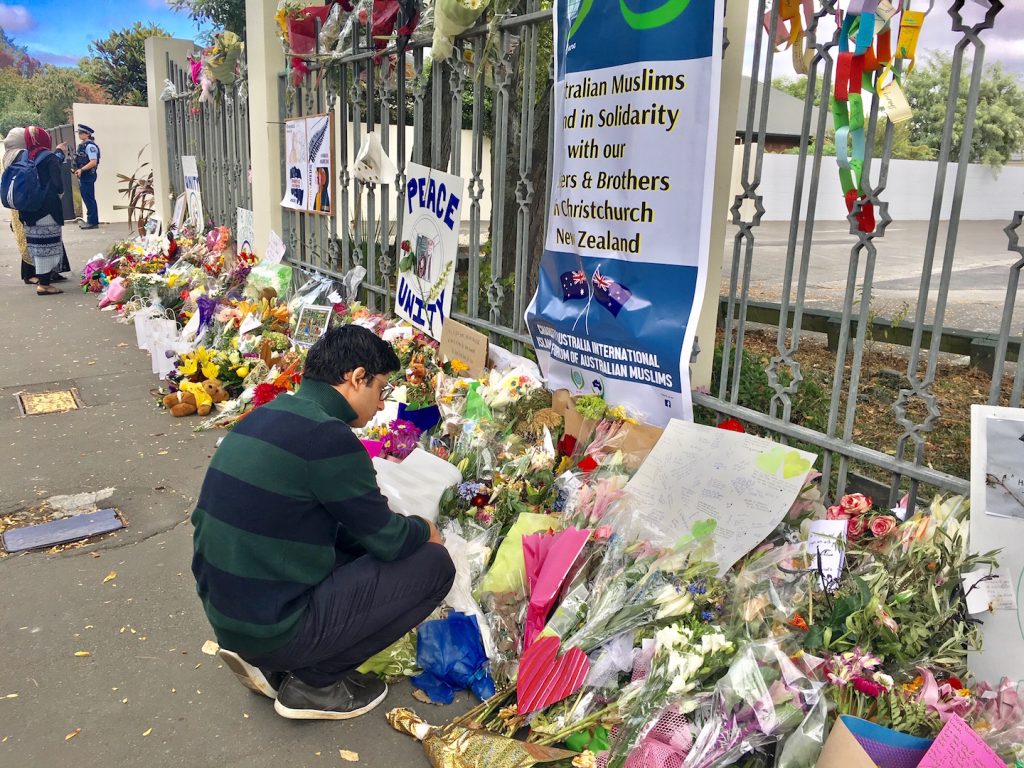 Our visits to Al-Noor Masjid and the Linwood Islamic Center were also filled with memories of love, harmony, and reverence. There was a continuous influx of hundreds of visitors, not only from New Zealand, but also from different countries including, but not limited to, Australia, Fiji, and Canada.  Thousands and thousands of flower bouquets and other items of love were left by these visitors. I was really thrilled to see that local Muslims left many Qur'ans and flyers with basic concepts of Islam and addressing the common misconceptions about Islam for those visiting. I witnessed many people visiting these mosques were taking those Qur'ans and other books with them in order to learn more about Islam.
We also met Mr. Aziz, the unsung hero who repeatedly attacked the killer with different objects including an empty gun —which the killer had discarded. The terrorist fired on Aziz multiple times, but Allah

not only saved him, but he also forced the killer to flee from the Linwood Islamic Center. Mr. Aziz was one of the reasons why the number of casualties in this mosque was only seven, compared to the 43 martyrs in Masjid Al-Noor. We also met certain individuals whom Allah

saved miraculously. A young man showed his trousers fenestrated with holes of bullets but had no signs of injury. The husband and wife who entered the premises of the mosque and only to be showered with a burst of 26 bullets while in their car, leaving it completely destroyed. Yet Allah

saved both of them while they took shelter in their vehicle.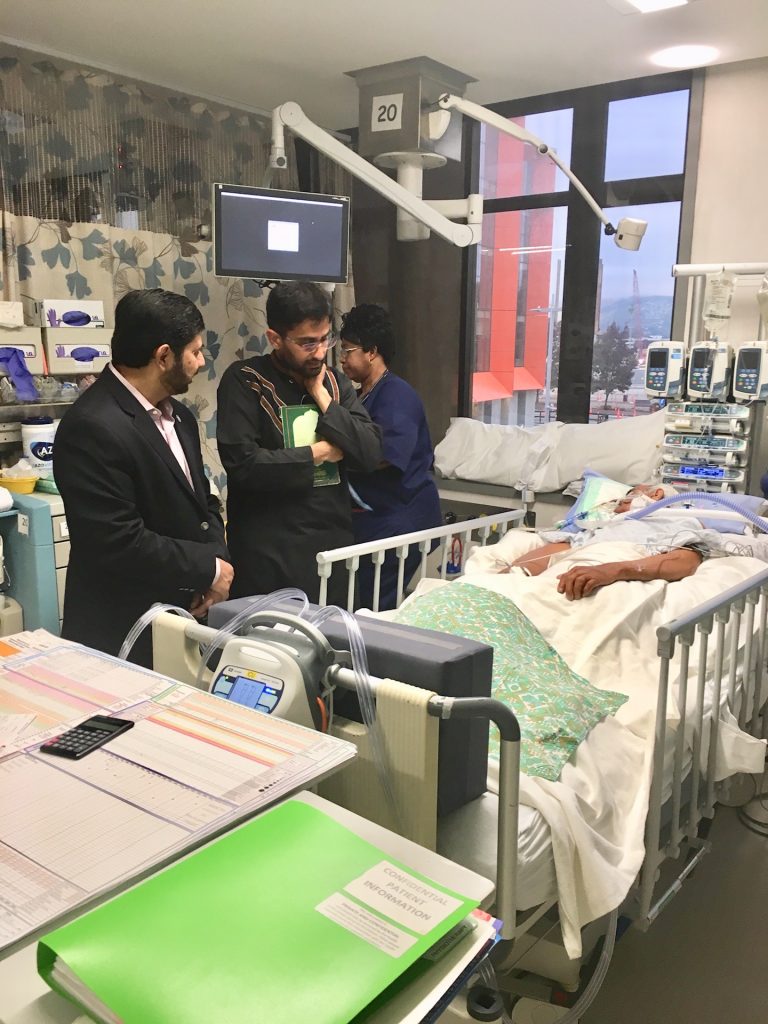 The visit to the hospital's ICU was simply heartbreaking but at the same time increased our resolve and commitment to help these families as much as possible. We encountered a Turkish brother who was in a coma for nine days and met his elderly parents, who spoke to us in the very little English they knew. The only thing which we could understand from their hushed voices was the request for du'a and tears of helplessness in their eyes. The 71-year-old father of a local Pakistani from Hafizabad, who had arrived two weeks ago to visit his son, was now on a ventilator fighting for his life. As a physician who has worked in ICU settings for a long time, I simply did not have enough medical reasoning which could have provided him any words of hope!! Similarly, I was not able to provide any glimmer of hope to a brother from Bangladesh whose wife will never be able to walk again and will be paralyzed for the rest of her life.
While I saw hope and felt resilience from every victim in that hospital, this hospital visit was brutally heartbreaking.
Lastly, I cannot imagine the pain, agony, and helplessness that the father of Mucad Ibrahim must feel after losing his 3-year-old son in his own arms. I gave him the longest hug possible, as he taught the whole world the meaning of Beautiful Sabr (Patience).
After seeing the devastation caused by the terrorist attack, and the work that must still be done to heal the community, Helping Hand USA, ICNA Relief Canada, and Charity Australia have formed an organization called the "Christchurch Family Support Network". The operations have already begun, and our team is on the ground. The first group of mental health professionals with a background in Islamic Integrated counseling are set to leave to provide victims and their families immediate psychological assistance.
We ask Allah

to accept our work, bring healing to the community, protect our brothers and sisters, and accept the shuhadaa' in the highest level of Paradise.
Dr. Mohsin Ansari is the Vice President Islamic Circle of North America (ICNA) and the Chairman of Helping Hand USA (HHRD)
Because Muslims Matter | Honoring The Martyrs Of #Christchurch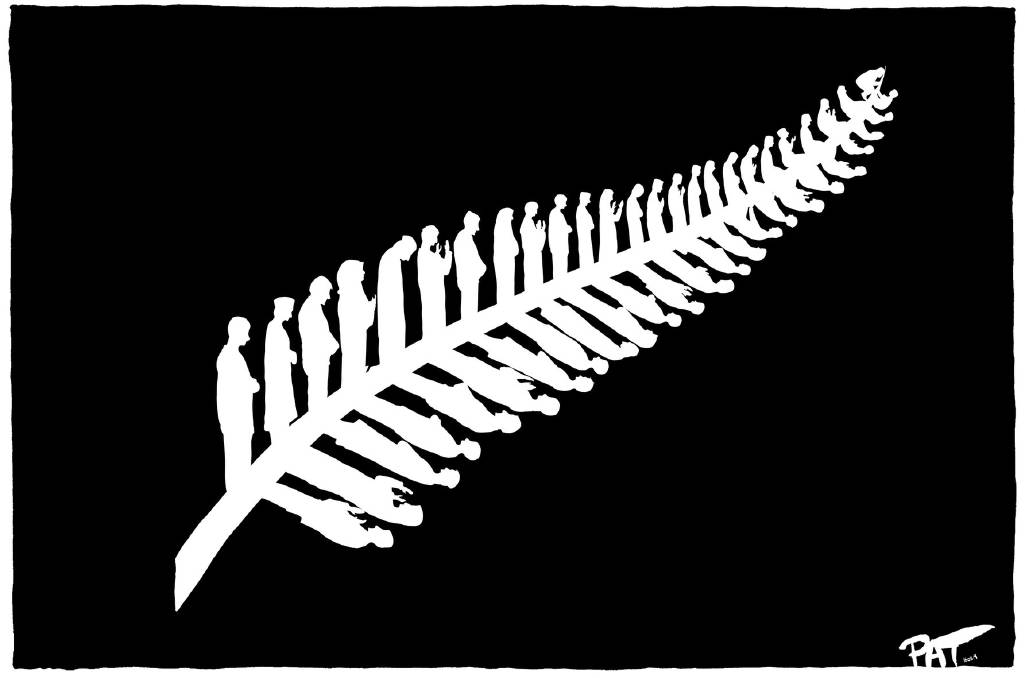 As the days go by, it is easy to forget the names and faces of the people who passed away. The horror of the act eclipses their memories. We do not want that to happen to our brothers and sisters in New Zealand.
اللهُـمِّ اغْفِـرْ لِحَيِّـنا وَمَيِّتِـنا وَشـاهِدِنا ، وَغائِبِـنا ، وَصَغيـرِنا وَكَبيـرِنا ، وَذَكَـرِنا وَأُنْثـانا. اللهُـمِّ مَنْ أَحْيَيْـتَهُ مِنّا فَأَحْيِـهِ عَلى الإِسْلام ،وَمَنْ تَوَفَّـيْتَهُ مِنّا فَتَوَفَّـهُ عَلى الإِيـمان ، اللهُـمِّ لا تَحْـرِمْنـا أَجْـرَه ، وَلا تُضِـلَّنا بَعْـدَه
Allaahum-maghfir lihayyinaa, wa mayyitinaa, wa shaahidinaa, wa ghaa'ibinaa, wa sagheerinaa wa kabeerinaa, wa thakarinaa wa 'unthaanaa..
O Allah forgive our living and our dead, those who are with us and those who are absent, our young and our old, our menfolk and our womenfolk… [7]
Grief and Giving Survivors Meaning After Attacks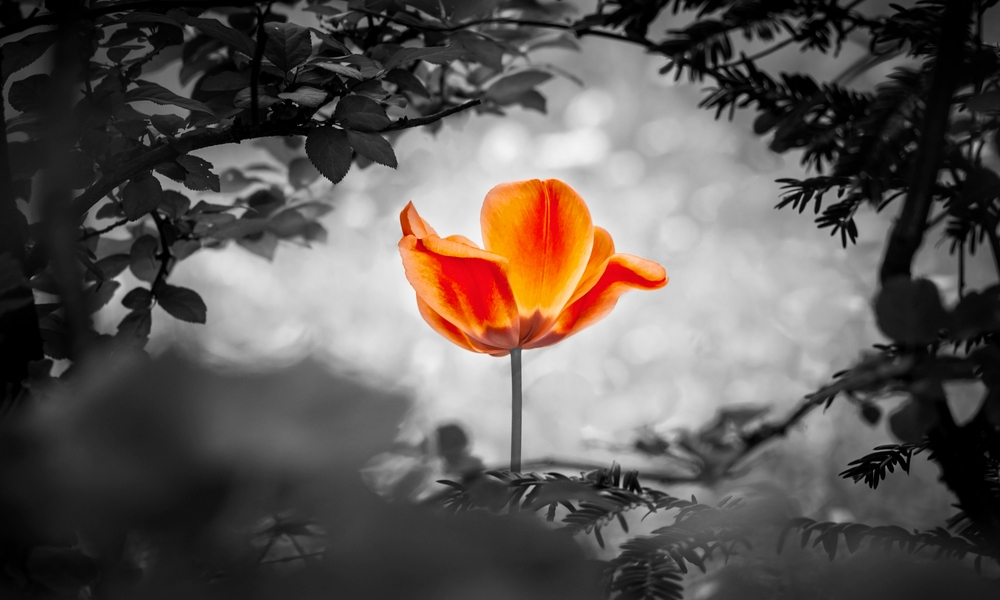 "Ummati, Ummati.." – Prophet Muhammad,

. 
Most Muslims collectively gasped in horror for the victims of the attacks in New Zealand the instant they heard of the news. As for the families, their lives have been ripped apart, and we felt their pain with them. Women have become widows. Children have become orphaned. As most victims were men, many of them fathers, now women will have to raise their children alone, and the children will have to grow up without the protection that only a parent can provide.
When my father passed away, I remember the initial stage of shock, which is usually when the family is surrounded by people. For some, the company will be unbearable, because it is a result of the loss of the one special person who was taken away. But when the company starts to dwindle, the emptiness closes in around the family, and the loss feels more pronounced than ever before. This is what I grieve for. For some of us, it takes years for the feeling of grief to feel more manageable.
Unfortunately, when someone has experienced something as violently traumatic event such as a mass shooting, they cannot cope with the Post Traumatic Stress Disorder. I felt a sense of foreboding when I read of one of the surviving victims of the New Zealand shooting felt "survivors guilt," because his father and brother were killed in front of him.
Just yesterday, I was horrified to read of the news of the suicides of two survivors from the Parkland, Florida school shooting. and imagining the state of their parents took the wind out of me. 
Most people who experience trauma do not die by suicide, but it does increase their risk, said April Foreman, a psychologist on the board of directors for the American Association of Suicidology. Knowing someone who has died by suicide also heightens one's risk, she said.

"We know this is a rare, but complex reaction to trauma," she said.- News Times
Then we hear about the suicide of the Sandy Hook father. 
Richman's daughter Avielle and 19 of her classmates were killed Dec. 14, 2012, when a gunman opened fire at Sandy Hook Elementary School in Newtown, Conn. Soon after, Richman and Avielle's mother, Jennifer Hensel, both scientists, founded the Avielle Foundation: Preventing Violence & Building Compassion, a nonprofit that aims to prevent violence through brain research.

The foundation said in a statement Monday that Richman's death "speaks to how insidious and formidable a challenge brain health can be and how critical it is for all of us to seek help for ourselves, our loved ones and anyone who we suspect may be in need."- Washington Post
I pray that this is not the case for the families of the deceased, and they are able to see the beauty in God's Plan since their loved ones are resting in an Eternal Abode with the best of people now.  
Imam Gamal Fouda, who gave the sermon in New Zealand a week after the shooting, mentioned a verse of the Quran, "Do not say about those who are killed in the way of Allah, 'They are dead.' Rather, they are alive, but you perceive it not. They are alive rejoicing with their Lord."
I started sobbing when I heard that verse. It is such an appropriate way to give a grieving person some peace and meaning when they are grappling with loss. We must remember that death is only a passage into the next life, and if we are lucky, that death will be an honorable one. For some, it will definitely be strange to hear that this kind of death is almost enviable to most Muslims. A clean slate- all sins wiped clean, because they died while praying, on Friday, the holiest of days, and during Jummah, the prayer that is said to wipe our sins clean from the previous week's sins. They died beside their brothers and sisters in Islam. They died protecting each other.
My husband said in Urdu, "Allah Ta'la nay unsay bohot baraa kaam liya," which translates roughly into, "God Used them for great work", that the taking of their lives was a favor to the Ummah of Muhammad

. But in return, not only did they achieve Paradise for something they did not even see coming or bring about, but their martyrdom received some of the largest outpourings of love and respect from the non-Muslim community! Their deaths were the concrete proof about how targeted Muslims are by hate groups, and hated by racist and intolerant people.
On the Day of Judgment, everyone- mothers, children, fathers, brothers, and sisters, including all of the Prophets, from Adam

to Jesus

will all be worried about themselves, and all of the sins that they have to be taken account for in front of God. Mankind will go from prophet to prophet, and they will all say, "Nafsi, nafsi," or "Myself, myself."
But then, all mankind will go to Prophet Muhammad peace be upon him, who will say, "Ummati, Ummati." My Ummah, My Ummah.
https://muslimmatters.org/2017/11/15/a-new-reality-responding-to-suicide/
https://muslimmatters.org/2016/03/09/what-every-muslim-ought-to-know-about-suicide/
To reach the National Suicide Prevention Lifeline, call 1-800-273-TALK (8255). You can also text a crisis counselor by messaging 741741.