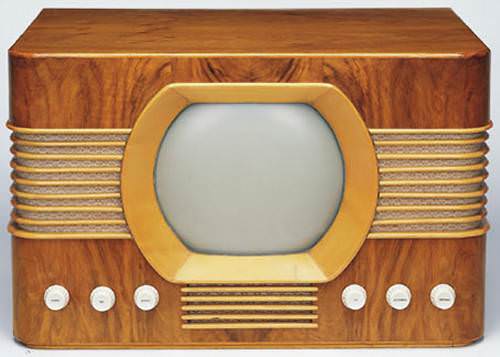 News, documentaries, drama and even comedy; it seems that TV producers cannot get enough of us these days. Programmes like "The Muslim Jesus", and – dare i say it – "Little Mosque on the Prairie" have been a breath of fresh air in comparison to the mostly negative attention our community has been receiving, usually centered around the subject of war and terrorism. But don't the veterans of Hollywood swear by the catchphrase: "all publicity is good publicity"?
In contrast, it is clear from our reactions that the Muslim community much prefers the catchphrase: "no news is good news". Like most ordinary folk, we don't wish to be subjected to the intrusive, and often distortive, camera lens of broadcast media. We just want to be left alone, to live our lives in peaceful obscurity…
Well, my fellow brothers and sisters… it's time to face facts. We've been put on a mission by Allah – whether we accept it or not – to let the world know about Islam, in whatever way we can. And for this reason alone, we need to start getting media savvy, in order to turn all this free press to our advantage.
On this note, I have recently been made aware of a programme that is scheduled for release on Channel 4 at some point next year, about the role of the Qur'an in the lives of British Muslims. At present, no-one really knows the exact nature of the documentary. Though we hope it will deliver a positive message about the relevance of Qur'anic guidance in the present day, we should know better by now that the warm and fuzzies rarely cause viewer ratings to soar, thus we must prepare ourselves for the "worst". I say "worst" because a negative message needn't be the end of the world, as if we prepare ourselves for it adequately, it could actually be a great opportunity to reach out to the wider community.
Below is an action plan that may help your local community, wherever you are based in the world, to prepare for future Muslim/Islam-related programmes, insha'Allah. Whether the reaction to the show is positive or negative, preparation is key:
1) Find out the subject matter of the programme, and prepare suitable da'wah materials, e.g., for the Qur'an show, copies of translated Qur'ans, and booklets targeted at a non-Muslim audience. Ensure your local library has a few copies too; donate spares if they accept them.
2) The programme may spark a lot of debate, especially if it is controversial; arranging an open forum while it is a "hot topic", will help to answer any questions, or tackle any misrepresentation, while you have the attention of the public. Scholars or other speakers will require some notice for this, so find out in advance the exact date the show is due to be aired; do not hurriedly arrange something the day after.
3) Ask the broadcaster for an advance preview of the show, to ensure you are fully prepared for any potential backlash. However, i have to say that i get a little annoyed with reading negative comments from community leaders when they are asked for opinions prior to the airing of a controversial show; it makes us sound whiny! I'd rather they say something like: "this show raises important topics, which require further discussion. For this reason, we are holding an open forum on [insert date and location here], and have set up a special hotline for people to ask any questions that they may have" – or something to that effect. It is definitely a stronger message, and i believe will achieve a lot more than playing the "victim" role, insha'Allah.
4) An even more daring plan would be to hold an event where members of the public can watch the programme "live" as it is broadcast, and then arrange for some talks, and a Q&A session afterwards. I believe such a proactive step would show that we are not afraid of a little live debate. However, ensure that the people who are invited to speak have the skills to deliver good talks with little preparation. Of course, this is where the advanced preview would really help!
5) The programme may be picked up by other media outlets, such as the daily newspapers and radio stations. Contact your local media and help them to reach the people that can give the most knowledgable answers. Don't let ignorant people do the talking for us.
6) The youth are the most open to the vibrant message of Islam, and often have the best questions; involve local schools and youth groups, such as the Scouts, in any activities that you plan.
If you have any more suggestions, please plunk them in the comments section below.
Such preparation should be carried out at both the local and national level – so work with your local imam, student association, da'wah org, etc, as well as national Muslim bodies, such as the Muslim Council of Britain, who may have better resources and more sway with the press.
Ideally, in the long-term, we need to start thinking about how we can actually get into the media itself; that is, rather than being talked about and then having to respond, why not do the talking to begin with? YouTube and other such public-access media outlets are a great way to get the message out with little expense, and the establishment of the Islam Channel in the UK has been a real blessing for British Muslims. However, i imagine that 99.9% of the viewers of the Islam Channel are already Muslim! So we still need to get our feet in the doors of mainstream media, in order to better communicate with our non-Muslim neighbours. I believe that this is where the next generation of Muslims in the West will really come into their own, insha'Allah. At least, they will if we – their parents – truly realise the need for more diversity when it comes to careers options: Medicine, Law, Engineering and Accounting are not the only courses available at university!
We can really take lesson from The Reminder series, by Ummah Films – from a few dozen hits on YouTube, to being broadcast on TV channels around the world, all in a few months, masha'Allah, and with a good following from both Muslims and non-Muslims alike – initiatives such as these are what will help us to start setting our own agenda in the media, and help the World to get to know Islam a little better, with the help of Allah.