UPDATE! Intifida in "Little Israel", "The Israel Lobby" and Fighting Back — Take ACTION Now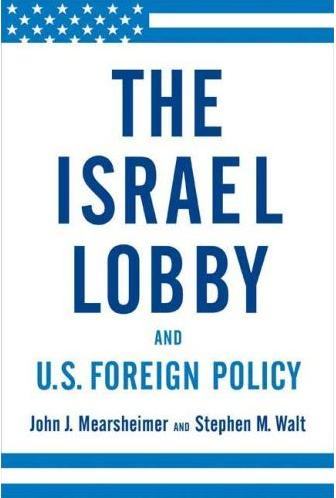 Cross-posted on Daily Kos here.
UPDATE: The "ardent Zionist" interim Principal is now the PERMANENT Principal. Why am I not surprised? Just  read the way the story is written in this right-wing newspaper… even these guys are shocked that something like this can happen in America. SHAME on New York. SHAME on Klein. SHAME on all the NY bigots. I hope people boycott this school, picket outside it, distribute fliers outside it and ensure that the injustice that Debbie AlMontaser was subjected to is NOT FORGOTTEN. Where are the New York Arabs and Muslims?? Why are you so quiet?? If we don't stand up to this injustice, tomorrow, they'll do this to some other Muslim official.
Here's the summary of the story:
The principal of Khalil Gibran International Academy, the yet-to-open "Arabic-themed" school in Brooklyn, Debbie al-Montaser (an Arab Muslim) resigned about a week ago under intense pressure from critics. Why?
When asked to define "Intifada", a word written on some T-shirt, sister Debbie gave what was the "Arabic meaning" (I guess may be because she is developing an "ARABIC-THEMED" school). She was "quoted as interpreting "intifada" as a "shaking off" of oppression. She failed of course to mention "Palestinian terrorism", and you may be able to get away with this even in Israel (heck, Haaretz may even write about it!) but NO WAY in New York (Little Likudish Israel). You can't gloss over the "violent uprising", though you can definitely gloss over, ignore, dispel any mention of the violent state-terrorism and OCCUPATION of Palestine.
And to add salt to the wound, guess who they replaced Debbie with? "The new principal of the city's controversial Arabic-themed school is an ardent Zionist who considered moving to Israel, according to her former Jerusalem roommate." Can you believe that? Would you imagine if the Hebrew school in Florida had a Muslim, Arab Principal forced upon it? Can you imagine the outcry that it would raise? In one word, IMPOSSIBLE. But when it comes to Muslims/Arabs, you can inflict whatever injustice you want on them.
On a related front, the long-awaited, "long-feared" (by AIPAC, ADL, and similar) book by the two Professors from the prestigious universities of Harvard and Chicago, is out. Hat-tip to Ijtema. If you do not understand the power of the Israeli lobby in America, then you MUST see the video below.
So, what do we do as Muslims? Sit on our behinds and moan about the injustice? Or take some action. Let's hope the latter. Here's what you can do:
Write to Joel Klein, the NYC Department of Education Chancellor, expressing your disgust at his department's decision Use this link http://schools.nyc.gov/webforms/chancellormessage.aspx
FYI, Klein is the same person who banned the director of Columbia University's Middle East Institute, Professor Rashid Khalidi, from participating in a NYC school teachers' training on the Middle East because of his criticism of Israel, and the one who approved a curriculum that grants graduate credit to NYC teachers who take a 30-hour course of study on Israel, written by the Israeli Consulate.
Call the NYC Department of Education and speak to the Chancellor about it. Tel No. (718) 935-2000
Most importantly, EMAIL & CALL DEBBIE ALMONTASER AND SHOW HER YOUR SUPPORT
Debbie contacts are: Email: njdsa719@aol.com. Phone: 718-643-8000
See the summary and video of the influence of the Israeli lobby below.
Buy the book on the "Israel Lobby". It is only $15.60 and you get free shipping on Amazon.
Make sure you spread the word about #4 and #5 to to your non-Muslim friends and aquaintances. Using a book by two American Professors is a little "easier" and you can't be accused of bias!
Read more colorful commentary on "DesertPeace" blog:
______________________________________
A Must-See for Everyone, and Here's Why….
It is not propaganda, rather it counters it. Very professional, and objective. Why is it important for us to see this? Because an understanding of the 'other' perspective, and how that other perspective is formed, and more importantly, why our perspective is so different, will help increase our comprehension of world events, and it will improve our understanding of what breeds violent extremism.
Many of us in America wonder why there is such a different view of the Israel-Palestine conflict in the rest of the world (Europe, Middle East, Asia, etc.). While most Americans feel that the world is biased against Israel, this documentary will perhaps elucidate for you that things may not be quite that way. Rather, perhaps, what we see and hear is only one side of the coin.
An important note… most of the narrators in the documentary are Jewish. Why is this important to point out? In our time, any critical discussion of Israel is criticized and discarded as anti-Semitism.This phenomenon of labeling everything critical of Israel as anti-Semitic chokes discussions and critical analysis. It makes our nation an unfair arbitrator, and it leads to injustice in our dealings with the non-ally in this conflict. Injustice breeds hatred, and our nation is now more despised by the world than ever before, and by more people in the world than any other country. It is easy to dismiss this by resorting to 'who cares?'. Well, we should care. We live in an age of globalization, and if we want to rid the world of the scourge of terrorism, or win the so-called 'war on terror', we sure are not going to do it alone. And unless we understand what some of the root-causes of the hatred are, and unless we open our eyes to what the rest of the world sees and hears, we will have difficulty succeeding.
Let the learning, and hopefully the healing, begin. Pls view the documentary with an open mind… and if you believe it contained useful information, please send it to others…
Peace, Propaganda and the Promised Land: Media & the Israel-Palestine Conflict
[googlevideo]http://video.google.com/videoplay?docid=-6604775898578139565#[/googlevideo]
Related Posts: