An exclusive Ramadan reminder from our dear Shaykh Ibrahim Dremali. This was especially recorded for you, our MM family.
Once you finish watching the video, please take a moment to read about our Shaykh's situation. As you enjoy Ramadan with your family, try digging deep in the favors from Allāh, and make a donation towards the well-being of our Shaykh. That is the least that we can do for the Shaykh.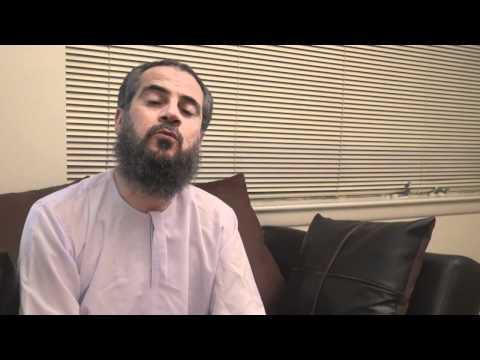 If you recall, last year we raised funds for Shaykh Dr. Ibrahim Dremali and the urgent need of supporting him. alḥamdulillāh, the positive response and generous donations from our readers were of a great impact.
However, the Shaykh is still going through health complications, and currently on the waiting list for a liver transplant. At this point only 10% of his liver is functioning, which has also led to problems with his blood, bones, joints, stomach, gall bladder, spleen and more.  He is constantly being seen by doctors for these complications, but the underlying cause is that 90% of his liver has scarred and is not functioning.  alḥamdulillāh, he stopped working for the last two and half years because of his health problems.
Despite all the health and the financial difficulties he is experiencing, he always has high spirit and ultimate hope in Allāh SWT. Whenever possible, he insists on helping the masājid and Islamic Schools; he insists on sharing knowledge and reminders for the people, he insists on continuing da'wah even while sick and from the hospital bed, and always says: alḥamdulillāh, wholeheartedly!
For those who do not know Dr. Ibrahim, he is one of the pioneers of the Islamic work in the United States for more than 20 years! A co-founder of many Islamic institutes and universities, and a prominent scholar who helped a lot in disseminating Islamic knowledge for the benefit of the Muslim and American community at large in the US.
Being in the month of Ramadan, we want to take this golden opportunity to remind you in helping the Shaykh again.
The Muslim community across the nation owes Dr. Ibrahim a lot! It is time to show our scholars how much we care about them and how much we preserve their dignity. It is time to pay back our scholars some of what we owe them.
So please:
1- Keep the Shaykh in your du'ā''a always, and ask Allāh SWT to grant him a full and speedy recovery.
2- If you wish to send a donation, here is the information:
Bank Transfer
Dremali Foundation
Bank Of America
Routing #:  111000025
Account #:  488024962759


Check
Dremali Foundation
Ibrahim Dremali
1203 Cedar Brush Trl
Arlington, TX 76014
Do not delay, act today.
May Allāh SWT reward you abundantly for your effort.