By:Junaid ibn Amjad
I have composed what I believe to be the Ten Best Islamic Video Lectures published across the net up till now. I've restricted the list to filmed lectures and those that have been addressed in the English language*. I ask that both Arabic and Urdu speakers forgive me, as I am a well-developed coconut. There are many beneficial speeches that have not been recorded in the presence of a video camera, so in the future I hope to construct an audio-only list, inshā'Allāh.
Undoubtedly, many of you will disagree with some of my selections and ordering. Nevertheless, compiling this list wasn't easy. Everybody has their favourites. And in reality, nobody should preference the work of any orator conveying authentic and beneficial knowledge. I ask Allāh subhana wa t'ala to grant all of the Shayukh and Du'at sincerity, to bless them for all their work, to forgive them, and to grant them and their families the highest level of paradise, āmīn.
Finally, I remind everyone not to take this list seriously. This wasn't compiled for an Academy Award Show "" Islamic lectures are not entertainment. The selected speeches have been chosen from my own personal bias. These are merely recommendations for beginners seeking elementary-level knowledge or for those desiring for an emaan boost. I ask Allāh aza wa jaal to allow this list to benefit Muslims and non-Muslims everywhere.
Top 10
10. "Taking Back Our Narrative" by Nouman Ali Khan and Amir Abdel Malik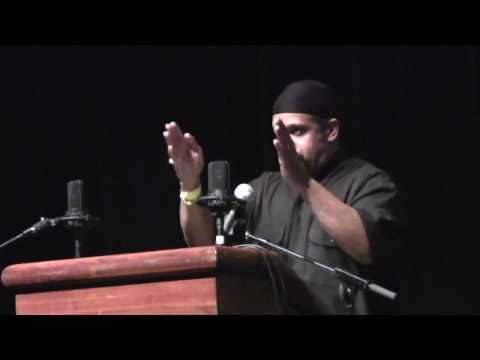 09. "Islamic Spirit of the Past" by Shaykh Ahmed Ali
08. "How the Bible Led Me to Islam" by Brother Joshua Evans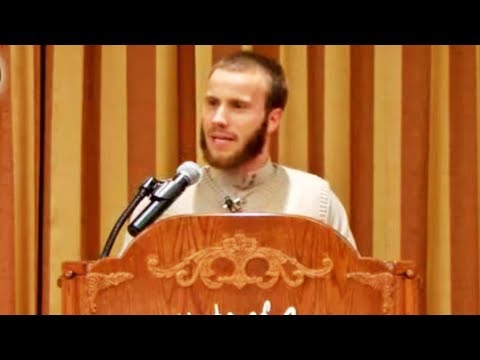 07. "Islam and Ego" by Brother Nouman Ali Khan
06. "Media and Islam: War or Peace?" by Dr. Zakir Naik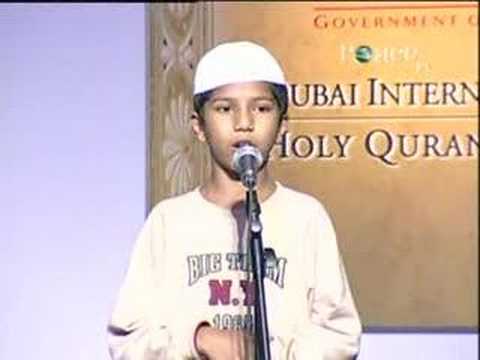 05. "Global Peace & Unity Conference 2006" by imām Suhaib Webb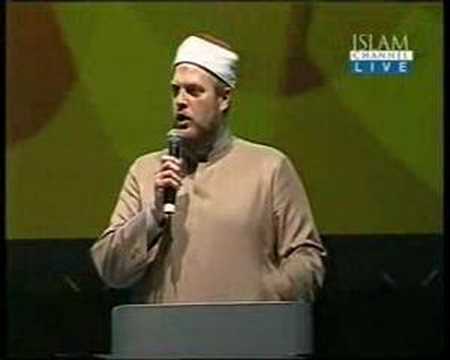 04. "The Blessings of Emaan" by Shaykh Yasir Qadhi
03. "Understanding Your Condition" by Shaykh Abdullah Hakim Quick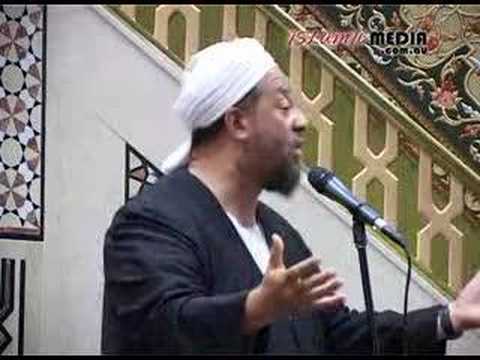 02. "The Purpose of Life" by Shaykh Khalid Yasin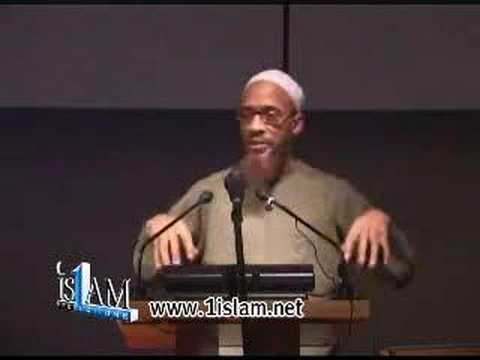 01. "My Story" by imām Siraj Wahhaj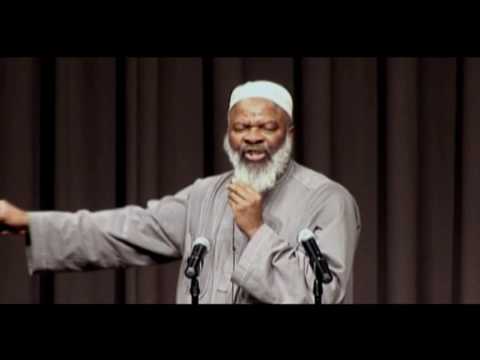 RUNNER-UPS (in no particular order):
"The Coca Cola Muslim Generation" by Brother Abdur Raheem Green
"The Journey of Worship" by Shaykh Yasir Qadhi
"Perished Nations" by Shaykh Muḥammad Alshareef
"Making Sense of Our Past" by Shaykh Hamza Yusuf
"Pray Before You Are Prayed Upon" by Brother Abdur Raheem Green
"Heroes of Islam" by Shaykh Zahir Mahmood
"Self-Image Psychology" by Shaykh Yassir Fazaga
"Empire of Deceit" by Dr. Bilal Philips
"Oneness of God" by Dr. Bilal Philips
"Defenders of the Faith" by Shaykh Ali al-Tamimi
"Differences in Opinions & How to Unify Ourselves" by Shaykh Haitham al-Haddad
"Strengthening One's Memory" by Shaykh Kamal el-Mekki
"Ghuraba (Strangers)" by Khalid Yasin
"Divine Speech" by Nouman Ali Khan
"What do you mean Muḥammad is the messenger of Allāh?" by Sh. Abu Taubah
"Interview with former Rap Artist Amir Junaid Muhadith" by The Deen Show
"Debate: Islam or Secular Liberalism?" by Brother Hamza Andreas Tzortzis
"Hiroshima to London: Violence and Our Collective Future" by imām Zaid Shakir
"Young American's attitude toward the Qur'an" by Nouman Ali Khan
"How I converted to Islam" by Sheikh Yusuf Estes
*The self-imposed language restriction (as well as my own language limitations) also led me to discount our beloved heavyweight scholars like Dr. Farhat Hashmi, Shaykh Yusuf Al-Qaradawi, Mufti Taqi Usmani, Shaykh Saleh Al-Munajjid, may Allāh preserve them, as well as late contemporary scholars that have passed, such as Sheikh Ash-Shanqeeti and Dr. Israr Ahmed, may Allāh have mercy on them.
Note from MM: As the author notes these are his favorites- not the MM staff's.