The Missing Muslims: Living With Disability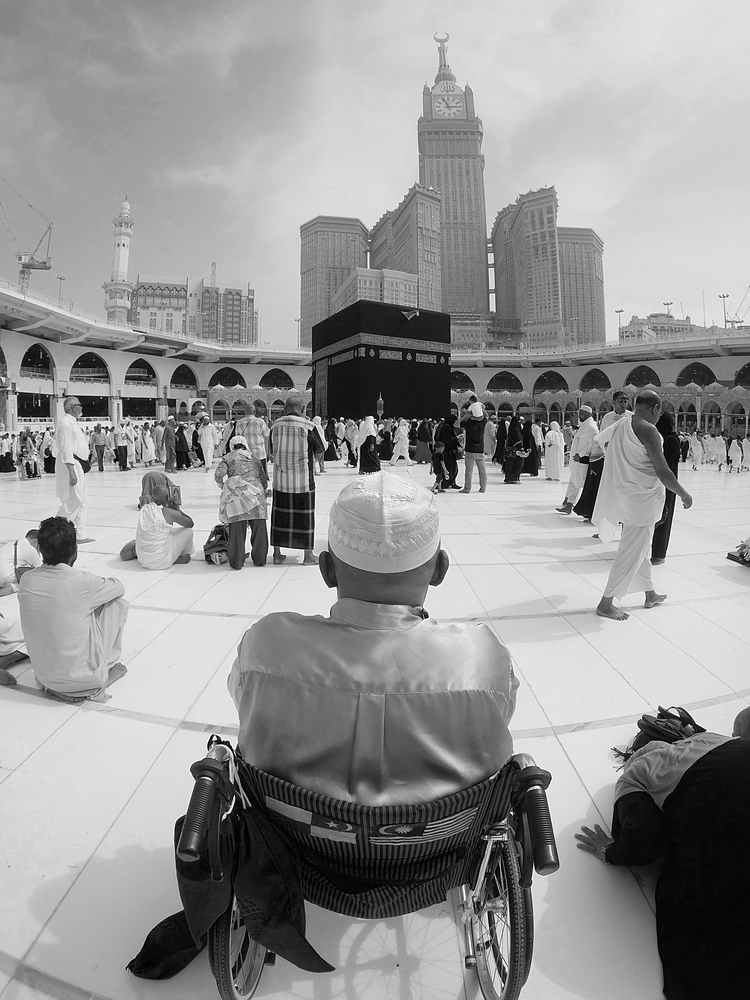 Everyone knows that Islam's first Muezzin was black, Bilal Ibn Rabah, Radi'Allahu ta'ala 'anhu. But did you know that the second was blind? I'm going to tell you more about that in a moment, but first, we're gonna do a little tafseer.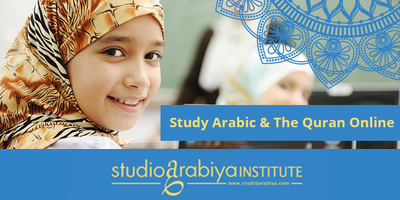 The Prophet frowned and turned away

Because there came to him the blind man (interrupting).

how do you know that he wouldn't have benefited?

Or that he wouldn't be reminded and would then benefit from the reminder?  

And the one who thinks he doesn't need any of this,

you address him instead

It's not on you, whether or not he chooses to benefit from this message.
You know this story already, right? This is the beginning of Surah Abasa, Once upon a time, the Prophet Muhammad

was trying to talk to the leaders of the Quraysh, and a blind companion of his interrupted him.
The Prophet

frowned and turned away from the blind man, returning his attention to the Quraishi leaders. Allah gently admonished the Prophet for his mistake, and then went on in the Surah to remind mankind of our humble beginnings, our careless existence, and our inevitable end.
The blind companion is relegated to a footnote in our teaching of the Qur'an, and few people know his name.
His name was Abdullah Ibn Umm Maktoum

.
Abdullah was the first cousin of the Prophet's wife Khadijah

, and he had been blind from birth.
He was among the earliest acceptors of the message and outlived the Prophet ﷺ. From his life we know that Awareness, Inclusion, and Accommodation of people with disabilities and special needs is not a modern addition to Islam. It is built into the Sunnah and Seerah itself.
You see Surah Abasa is nothing less than a divine message of Disability Awareness.

The one who came to you running-

Who feared Allah in his heart-

Him- you neglected him.

Kalla- No. This is a reminder.

So let whoever wishes to be reminded of it.
The Prophet

frowned and turned away, and even though Abdullah Ibn Umm Maktoum

never saw that frown, Allah did. And through Surah Abasa, Allah

sent him a message.
From there on out, the Prophet made it a point to smile whenever he saw Abdullah Ibn Umm Maktoum, regardless of whether Abdullah would ever see that smile. He specifically sought Abdullah out and asked if there was anything he needed. Years later he still addressed Abdullah with words of humility "Welcome unto him on whose account my Sustainer has rebuked me."
Allah rebuked the Messenger for neglecting a Muslim with a disability, and it was preserved in the Qur'an to be a perpetual reminder for anyone in danger of making the same mistake. Whoever comes to seeking knowledge of the deen is entitled to it. Everyone deserves the chance to develop a relationship with Allah. There is no excuse for sidelining anyone who comes seeking Islam.
Abdullah ibn Umm Maktoum may be a footnote now, but at no point was he on the sidelines of our history. When Muslims began travelling outside of Makkah to spread the message of Islam, two men reached the city of Yathrib first. One of them was Abdullah Ibn Umm Maktoum

.
When Yathrib became Madinatul-Munawaara, and the Messenger established the first Muslim community, two men were appointed to give the call to prayer. One was black and one was blind.
One was Bilal

and one of them was Abdullah Ibn Umm Maktoum

. May Allah be pleased with them both.
When the Messenger of Allah travelled from Madina to the peaceful conquest of Makkah, he left one man in charge of the community. In this critical time of his absence, that man was Abdullah Ibn Umm Maktoum

.
How many of our masajid have anyone with a disability giving the adhaan or leading the salah? How many of our masajid have ANYONE with a disability on the board, and our Prophet left a man with a disability in charge of Madinah itself.
As an Ummah we pride ourselves on how many languages the Qur'an has been translated in to, how many of our masajid keep a copy in Braille?
We give lectures in every language- except sign language.
We post on our masajid doors- Allahumma Aftahlee abwaabe rahmatik. Oh Allah, open for us the doors of your mercy, but we hold the same doors shut when it comes to Muslims with disabilities.
 Some may say where are these disabled Muslims? I don't see any in my community.
First of all, a disabled Muslim is not just a Muslim in a wheelchair. A disabled Muslim may be blind, hearing impaired, intellectually challenged, autistic, or having any number of conditions that make their ability to attend the masjid without accommodations a significant challenge.
Second of all, maybe the reason why no one in a wheelchair comes to your masjid is because they are forced to wait beside the door – rain, shine or snow, Fajr, Asr, or Isha – until someone comes to open it for them.
That is assuming, of course, that there's even a ramp for them to reach the door. And one on the sister's side too. Maybe no one in a wheelchair comes to your masjid because they can't do wudu in your bathroom or fit their chair through the musalla door.
Having said that, there's more to inclusion that just a ramp and door. If no one with a hearing impairment comes to your masjid, maybe it's because they understand precisely ZERO of the khutbah unless you interpret it into sign.
Maybe no one with autism comes to masjid because your congregants shamed them for what they didn't know were autistic behaviours. Maybe they don't know what autism is. Maybe you never told them.
Maybe, just maybe, the Muslims going through the kinds of trials that you've never dealt with – let alone imagined- don't come to your masjid because you've made it impossible for them to do so. Maybe they are cut off from the community because the community has cut them off.
Whether it's a physical access issue, a social stigma, or that look people give when they think disability is contagious- something significant in your community may be excluding a significant part of your community.
Some may say- Ok, this disability awareness thing is very nice, MashaAllah, but we have more important things going on in the Muslim community right now. Have you turned the news on recently?
I'd like to give you some context for when Surah Abasa was revealed.
Surah Abasa was revealed in Makkah, and as we know, the Makkan period for Muslims was anything but awesome. It was terrible. The Muslims were dealing with torture, humiliation, death, and even assassination attempts on the Messenger himself.
In this dire situation the Prophet Muhammad was given the chance to speak truth to power directly. He had an audience with those responsible for the oppression and therefore, those capable of stopping it.
Getting through to those Quraish Leaders could have meant an end to the unimaginable suffering entirely. Whatever you're doing in your masjid, it's not more important than what the Prophet

himself was trying to do at that time. And whatever the Prophet was trying to do at that time, Allah told him there was something important enough to interrupt even that.
We have this idea that awareness, inclusion, and accommodation for the Muslims with special needs is extra credit, and we'll get to it as a community, once we've sorted everything else out.
Accommodation is not Nafl. It is fard. And Abdullah Ibn Umm Maktoum was a proof of this in not just one Surah of the Qur'an, but two.
In Surah Nisa 4:95 Allah revealed a verse stating that those who stayed at home were not equal to those who fought in His cause.
Abdullah Ibn Umm Maktoum, deeply hurt by his inability to do more, came to the Prophet

to tell him Ya Rasulullah, I would fight for Allah if I could.
Allah then sent further revelation, completing the ayah to read:
[Nisa 4:95]
Those who stay at home- except those with a disability – are not equal to those who fight in Allah's cause. Here Allah himself makes accommodations in the Qur'an specifically for Muslims with disabilities.
Awareness, Inclusion, Accommodation- these are part of our faith. Disability is part of our faith too. Muslim speakers all over the world open their talks with the dua of  Musa, the Prophet with the Speech Impediment.
Rabbish-rah-li sadri, wa yassirli amri
Wah lul uqdatam min lisaani. Yafqaho qawli
My Lord, open for me my heart, and make my task easy, and untie the knot in my tongue so that people will understand me.
Judaism, Christianity, and Islam- all three Abrahamic faiths share the greatest of story of patience of who? Job- Ayyoub

, the Prophet bedridden and disabled by chronic illness for seven years.
Our religious traditions are enriched with stories of the blind, the lame, the epileptic. Allah cites examples of people with disability as Prophets themselves – models for patience, faith, and inspiration.
Abdullah Ibn Umm Maktoum was a true inspiration. Even though he was blind and excused- By God Himself- from participating in battle, he advocated for more.
"Place me between two rows ," he said, "and give me the standard. I will carry it for you and protect it, for I am blind and cannot run away."
And so Abdullah Ibn Umm Maktoum became a flag-bearer- literally- for the Muslim Ummah. He participated in every campaign that he could. He died as martyr in the Battle of Qadisiyah, and fell without losing hold of the standard he carried.
It would be nice if we could say the same. Muslims in the West- we consider ourselves to be a marginalized community, yet here we are marginalizing members our own community.
Our hearts ache when we hear of people with disabilities being neglected and abused by those responsible for their care. And yet – we the Muslim community- responsible for the care and the accommodation of all our members- we are neglecting our most vulnerable members.
If it sounds like I'm taking this personally, it's because I am actually am. I was born into disability awareness the same day as my son. As expected when expecting, I made dua for him every single prayer, every single day. Ya Allah, please grant me a man of Jannah.
Ya Allah, He gave me a child with autism.
I prayed more.
I prayed so hard, so long, and so desperately to find out what was wrong with my son, and when I had an idea what it was- I prayed for it to not be wrong with him anymore.
I blamed myself. It wasn't hard, society blamed me too. It must've been me picking him up when he cried. It must've been me not picking him up when he cried. It must've been that I spoiled him. It must've been that I ignored him.
It must've been that I fed him this or didn't feed him that. It must've have been the evil eye- and this is a good one- it must have been that I didn't pray enough.
No matter what people thought must've caused autism, I must've caused it, and I lived with debilitating grief and guilt in between therapy and prayers but…
But- Alhamdulillah, Allah saved me from breaking. Even when I knew other mothers who did.
I knew one mother who left. She disappeared, leaving her disabled four-year-old with his father. The father messaged me, looking for help. She had messaged him after leaving, "He's your son. You deal with it."
I knew one mother who shattered- losing her faith entirely. She did not believe in God anymore, she said, but she still prayed to him. She prayed that she and her son would both die in a car accident at the same time.
In Texas, the community knew a mother who had two children with autism- Zain and Faryal, but you probably never heard of her until she turned herself in for killing them both.
I'm not going to imply that their deaths could have been prevented with a really inclusive Sunday School program. Allah knows how long we get to spend on this earth and the circumstances we leave it in. I will say this though: Shaytan preys on us especially in times of fear and solitude. In the absence of a supportive community, what protection do Muslims with disabilities have from him?
When I learned that my son had autism, I was told he may never speak. Forty percent of children with autism never really do. When he finally did speak, his first word was OKAY! And to both him and us, it meant everything.
Juice was Okay. Toys were Okay. The car was Okay. We had beautiful conversations – conversations that I waited years to have – that were comprised of only one word, Okay.
I had for the first time, some hope that my son would one day learn his own name and maybe even functional speech. It was heartbreakingly beautiful, but it was because of OKAY that we were first kicked out of a masjid.
It had been an Isha Salah, the imam said AllahuAkbar and my son answered Okay.
The Imam said Fatihah and my son answered Okay.
AllahuAkbar?
Okay!
Sami'Allahu Liman Hamida?
Okay!
Rabbana Wa lakal Hamd
OKAY
No sooner did the imam say the salam did someone begin pounding – literally with two fists and outright fury-  on the wall of the ladies section. Someone was yelling. Someone was angry.
(My son answered, Okay!)
I ran back to the car with my children and cried. My husband stood in the parking lot and attempted to defuse the situation with the imam and the angry guy.
I was unmosqued for nearly six years.
Between the fear of being humiliated again and the fear of my son wandering out of the masjid during prayers, I missed hundreds of jummahs, dozens of Eids, and the immeasurable amount sisterhood and support I so desperately needed.
Our journey back to the Muslim community is too long a story for this article, but I do want to share this update. The kid who once got us kicked out of the masjid is now a regular fixture at our local masjid. He even got to call the adhan once, and remembering our relationship with other masajid before this one, it was a moment of indescribable sweetness.
The gratitude that I have for the members of our masjid is something that I've never fully expressed, but I often make dua for them and pray that Allah befriend them the way they have befriended my children. That Allah show Gentleness to them for the gentleness they have shown my children. That Allah love them, and increase the love they have in their hearts for my families and other families like them.
Our Messenger

was sent as a Mercy to all of mankind. In following his example we too can be a mercy. Our communities can be so much more. We can do so much more.
Someone in your community has a disability and they don't come to the masjid anymore. Whether they can't get in, whether it's impossible to stay in, or whether they've been told they're not welcome in- they stay at home, day after day, kuhtbah after khubah, Eid after Eid, growing more isolated, more inward, and more likely to fall than if they had been surrounded by helping hands instead.
Someone in your community is afraid, because living with chronic illness is scary and uncertain. They really need someone to talk to, except they don't know how, or who, or when. Because your masjid doesn't have a support group for those Muslims who need support most.
If you're looking around and thinking well, I don't know any of these people then thank you for proving my point. Someone in your community is close to breaking and you don't even know who they are.
Muslims with disabilities exist. That they don't seem to exist in your community is the problem. Now, let's talk solutions.
Start by finding one person– one single person – in your community with a disability. Ask them what you can do for them. Ask your imam to meet with them. Ask your imam to talk to the community about their disability in a Khutbah, and make sure your masjid actually has the facilities they need to attend and understand that khutbah too.
Go and visit them. And don't do it because you pity them, do it because you need them. Do it because Allah expects you to, and if you don't help them, then what answer will you give Allah

when he says on the Day of Judgment, "Oh My Servant, I was ill and you didn't attend to me."
And you'll be like Ya Allah, how could you be ill? How could I attend to you?
And Allah will answer back, You knew my Servant was ill, and you didn't attend to them. If you had, you would have found Me with them.
You want to be with Allah in the next life? Go seek Him out in this one. Seek out the disabled in your community the same way the Companions of the Prophet did, competing with each other to travel farther and work harder in the service of those who needed help.
You want Allah to love you? Then love those that He loves. Allah tests those that He loves. Find those most tested by Him, and maybe – just maybe- if one day they don't find you in Jannah, they'll ask about you there.
The Spirituality Of Gratitude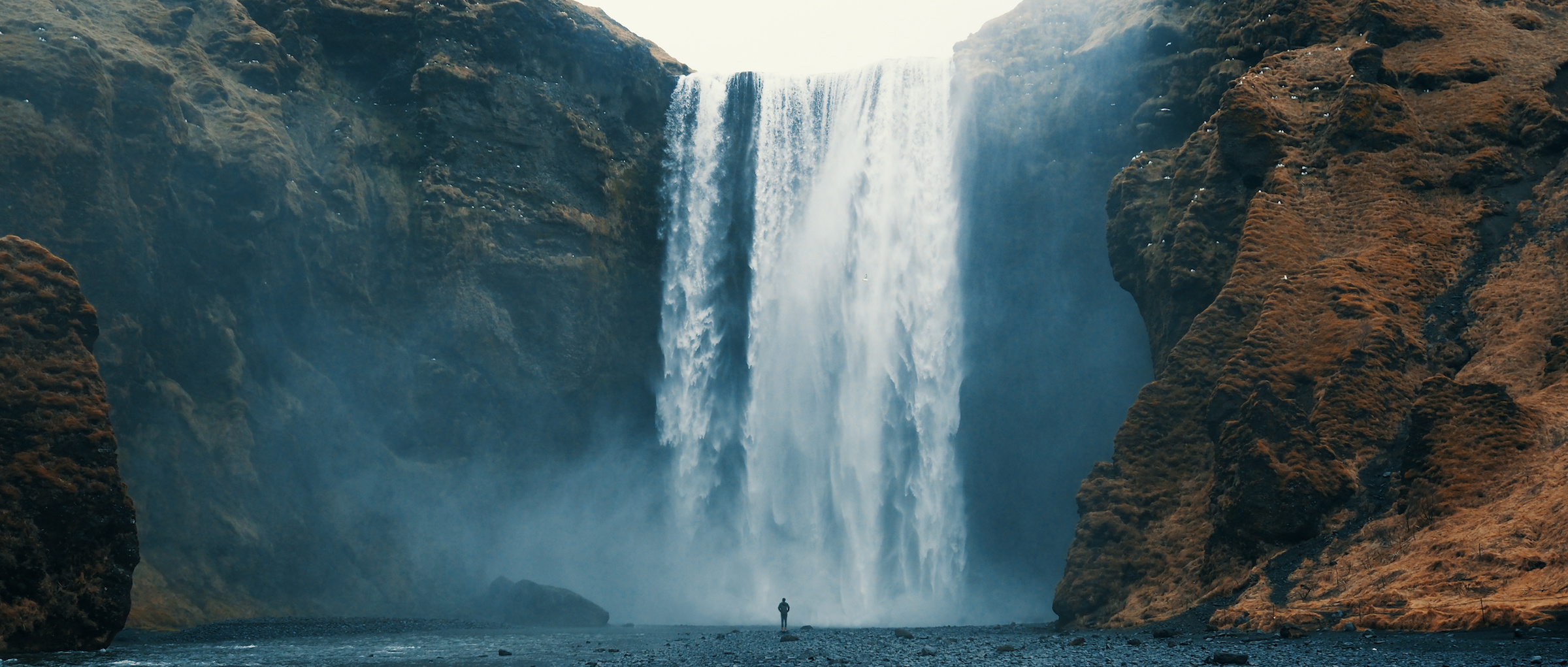 The Quran tells the reader of the importance of gratitude in two ways. First, worship, which is the essence of the relationship between man and the Creator, is conditional to gratitude "and be grateful to Allah if it is [indeed] Him that you worship" (2:172). The verse suggests that in order for an individual to truly worship Allah then they must express gratitude to Allah and that an ungrateful individual cannot be a worshiper of Allah. The second verse states the following "And be grateful to Me and do not deny Me" (2:152). The Arabic word used, translated here as 'deny,' is kufr which linguistically means to cover up. The word was adopted by the Quran to refer to someone who rejects Allah after learning of Him. Both the linguistic and Quranic definitions are possibly meant in this verse and both arrive at the same conclusion. That is, the absence of gratitude is an indicator of one's rejection of Allah; the question is how and why?
What Does Shukr Mean?
Understanding a Quranic concept begins with understanding the word chosen by the Quran. The word shukr is used throughout the Quran and is commonly translated as gratitude. From a purely linguistic definition, shukr is "the effect food has on the body of an animal" (Ibn Qayyim v. 2 p. 200). What is meant here is that when an animal eats food it becomes heavier which has a clear and visible effect on the animal. Therefore, shukr is the manifestation of a blessing or blessings on the entirety of a person. From here, spiritualists understood the goal of shukr and added an extra element to the definition and that is the acknowledgment that those blessings are from Allah. Thus, the definition of shukr as an Islamic spiritual concept is "the manifestation of Allah's blessings verbally through praise and acknowledgment; emotionally on the heart through witnessing the blessings and loving Allah; and physically through submission and servitude" (Ibid).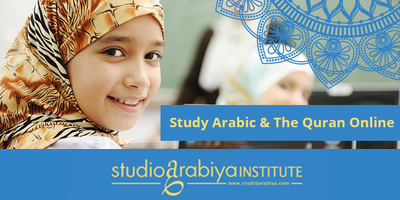 Based on this definition, the goal of shukr can be broken into five categories. First, gratitude that brings about the submission of the individual to his benefactor. In order for an act to be worthy of gratitude, the beneficiary must conclude that the benefactor's action was done for the sake of the beneficiary – thus making the benefactor benevolent. In other words, the benefactor is not benefiting in the least (Emmons et al 2004 p. 62). When the individual recognizes his benefactor, Allah, as being completely independent of the individual and perfect in of himself, one concludes that the actions of the benefactor are purely in the best interest of the beneficiary resulting in the building of trust in Allah. The Quran utilizes this point multiple times explicitly stating that Allah has nothing to gain from the creations servitude nor does he lose anything from because of their disobedience (Q 2:255, 4:133, 35:15, 47:38). Through shukr, a person's spirituality increases by recognizing Allah's perfection and their own imperfection thus building the feeling of need for Allah and trust in him (Emmons et al 2002 p. 463).
Gratitude in Knowing That Allah Loves Us
The second category is love for the benefactor. Similar to the previous category, by identifying the motive of the benefactor one can better appreciate their favors. "Gratitude is fundamentally a moral affect with empathy at its foundation: In order to acknowledge the cost of the gift, the recipient must identity with the psychological state of the one who has provided it" (Emmons 2002 p. 461).[1] That is, by recognizing Allah's perfection one concludes that his blessings are entirely in the best interest of the beneficiary despite not bringing any return to Him. Thus, the Quran utilizes this concept repeatedly and to list a few, the Quran reminds the human reader that he created the human species directly with his two hands (38:75), he created them in the best physical and mental form (95:4), gave him nobility (17:70), commanded the angels to prostrate to him out of reverence (38:72-3), made him unique by giving him knowledge and language (2:31), exiled Satan who refused to revere him (7:13), allowed him into Paradise (7:19), forgave his mistake (2:37), designated angels to protect each individual (13:11) and supplicate Allah to forgive the believers (40:7-9), created an entire world that caters to his needs (2:29), among plenty of other blessings which express Allah's love, care, and compassion of the human.
The remaining three categories revolve around the individual acting upon their gratitude by acknowledging them, praising Allah for them and using them in a manner acceptable to Allah. In order for gratitude to play a role in spirituality the blessings one enjoys must be utilized in a manner that connects them with Allah. Initially, one must acknowledge that all blessings are from him thus establishing a connection between the self and Allah. This is then elevated to where the individual views these blessings as more than inanimate objects but entities that serve a purpose. By doing this one begins to see and appreciate the wisdoms behind these created entities enlightening the individual to the Creators abilities and qualities. Finally, after recognizing the general and specific wisdoms behind each creation, one feels a greater sense of purpose, responsibility, and loyalty. That is, engaging the previous five categories establishes love for the benefactor (Ibn Qayyim v. 2 p. 203). Observing the care and compassion of the benefactor for his creation establishes the feeling of loyalty towards the one who has cared for us as well as responsibility since He created everything with purpose.
Blessings Even in Hardship
One may interject by referring to the many individuals and societies that are plagued with hardships and do not have blessings to appreciate. No doubt this is a reality and the Quran address this indirectly. Upon analysis, one finds that the blessings which the Quran references and encourages the reader to appreciate are not wealth or health; rather, it is the sun, the moon, trees, and the natural world in general. Perhaps the reason for this is what shukr seeks to drive us towards. There are two things all these objects have in common (1) they are gifts given by Allah to all humans and all individuals enjoy them and (2) humans are dependent upon them. Everyone has access to the sun, no one can take it away, and we are critically dependent upon it. When the Quran draws our attention to these blessings, the reader should begin to appreciate the natural world at a different level and Surah an Nahl does precisely that. This chapter was likely revealed during the time of hijrah (immigration); a time when the companions lost everything – their homes, wealth, and tribes. The chapter works to counsel them by teaching them that the true blessings a person enjoys is all around them and no matter how much was taken from them, no one can take away the greater blessings of Allah.
In sum, these verses bring light to the crucial role shukr plays in faith. It serves as a means to better know Allah which can be achieved through a series of phases. First, the individual must search for the blessings which then leads to a shift in perspective from focusing on the wants to focusing on what is available. This leads to greater appreciation and recognition of the positives in one's life allowing the person more optimism. Second, the person must link those blessings to the benefactor – Allah – which reveals many elements of who He is and His concern for His creation. Once this is internalized in the person's hearts, its benefits begin to manifest itself on the person's heart, mind, and body; it manifests itself in the form of love for Allah and submission to him. Shukr ultimately reveals the extent of Allah's love and concern for the individual which therein strengthens the trust and love of the individual for Allah and ultimately their submission to Him.
Allah knows best.
Emmons, Robert A., and Charles M. Shelton. "Gratitude and the science of positive psychology." Handbook of positive psychology 18 (2002): 459-471.
Emmons, Robert A., and Michael E. McCullough, eds. The psychology of gratitude. Oxford University Press, 2004.
Jawziyyah, Ibn Qayyim. madārij al-sālikīn bayn manāzil iyyāka naʿbud wa iyyāka nastaʿīn مدارج السالكين بين منازل إياك نعبد وإياك نستعين [The Levels of Spirituality between the Dynamics of "It is You Alone we Worship and it is You Alone we Seek Help From]. Cario: Hadith Publications, 2005.
[1] Islamically speaking, it is not befitting to claim that Allah has a psyche or that he can be analyzed psychologically.
Download a longer version of this article here: The Sprituality of Gratitude
Lessons From Surah Maryam: 1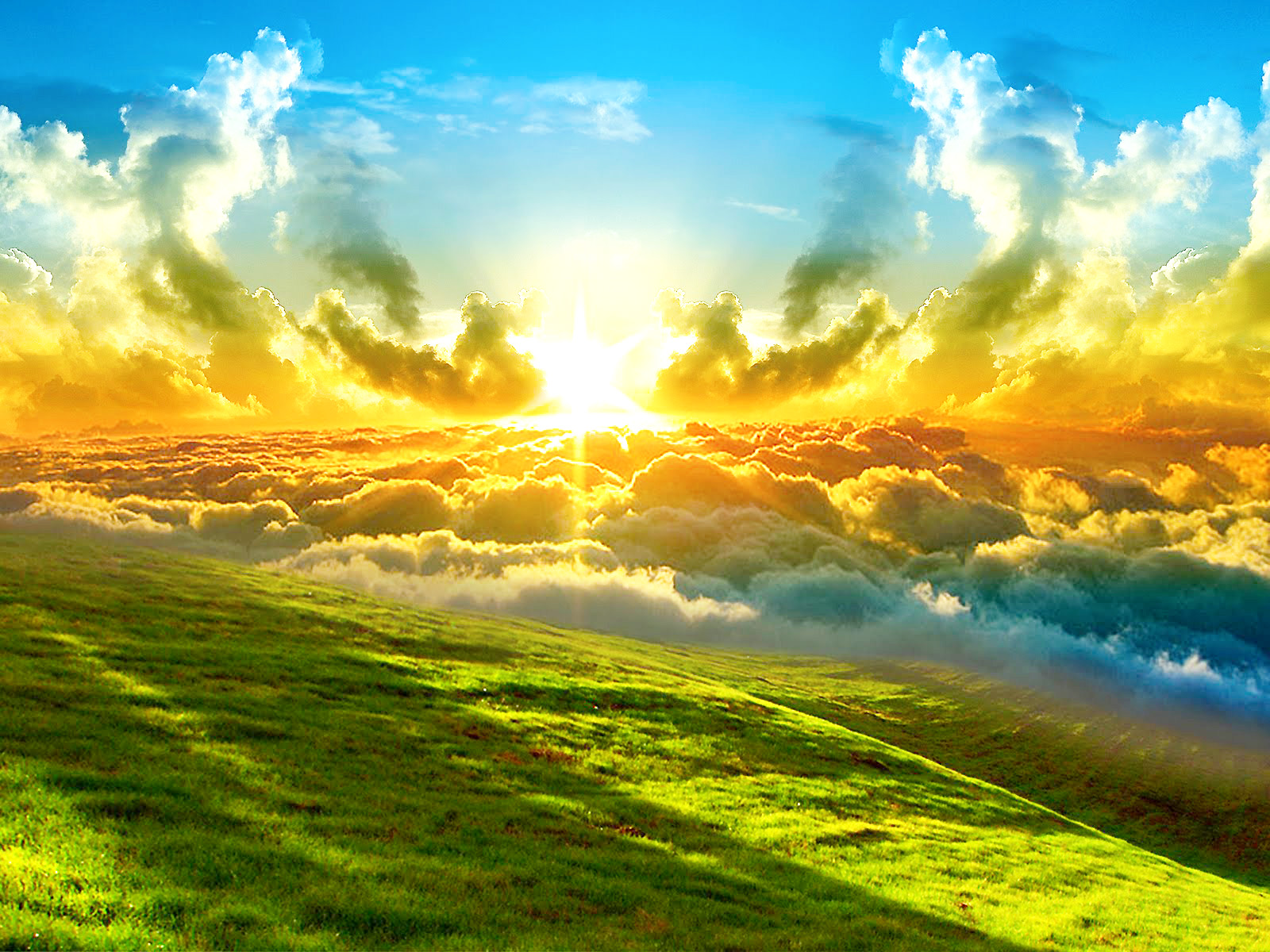 Alhamdulillah, it's a great blessing of Allah

that He has given us both the opportunity and ability to come here tonight to study and explore the meanings of His words in Surah Maryam. I'm truly grateful for this opportunity. May Allah

accept this effort from all of us and place it on our scale of good deeds.
Alhamdulillah, in our last series we were able to complete the tafsir of Surah Al-Kahf. InshAllah, in this next series, we'll be exploring the meanings, lessons, and reminders of Surah Maryam. Tafsīr is an extremely noble and virtuous discipline. The reason why it's so noble and virtuous is that it's the study of the divine speech of Allah

. As mentioned in a hadith the superiority of the speech of Allah over all other speech is like the superiority of Allah over all of His creation. There's nothing more beneficial and virtuous than studying the Quran. And by doing so we'll be counted amongst the best of people. As the Prophet

said, "the best amongst you are those who learn the Quran and teach it."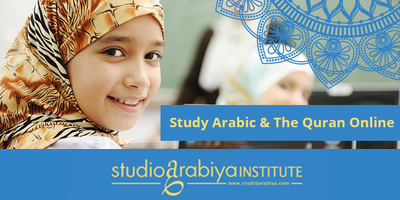 All of us need to build a stronger relationship with the Quran. The Quran is full of wisdom and guidance in every single verse and word. It's our responsibility to seek that guidance, understand it, contextualize it and more importantly act upon it. Tafsīr is such a unique science that it brings together all of the other Islamic sciences. While exploring a Surah a person comes across discussions regarding Arabic grammar and morphology, rhetoric, Ahādīth, fiqh, sīrah and all those studies that are known as the Islamic Sciences. One scholar described the Quran as an ocean that has no shore, بحر لا ساحل له. The more we study the Qur'ān the stronger our relationship with it will become. We'll become more and more attached to it and will be drawn into its beauty and wonder. The deeper a person gets into tafsir and studying the more engaged and interested they become. They also recognize how little they truly know. It develops humility. That's the nature of true knowledge. The more we learn the more we recognize we don't know. May Allah ﷻ allow us all to be sincere and committed students of the Qur'ān.
Surah Maryam
Surah Maryam is the 19th surah in the Quran. It is a relatively long Makki surah made up of 98 verses. Some commentators mention that it's the 44th Surah to be revealed, after Surah Al-Fatir and before Surah Taha. It has been given the name Maryam because Allah

mentions the story of Maryam (as) and her family and how she gave birth to Isa

miraculously at the beginning of the Surah. Just like other Makkan surahs, it deals with the most fundamental aspects of our faith. It talks about the existence and oneness of Allah

, prophethood, and resurrection and recompense.
The Surah is made up of a series of unique stories filled with guidance and lessons that are meant as reminders. One of the main themes of this Surah is mercy… It has been mentioned over 16 times in this Surah. We'll find the words of grace, compassion and their synonyms frequently mentioned throughout the sūrah, together with Allah's attributes of beneficence and mercy. We can say that one of the objectives of the Surah is to establish and affirm the attribute of mercy for Allah

. That's why all of the stories mentioned also have to do with Allah's mercy.
Another objective of the Surah is to remind us of our relationship with Allah ﷻ; the concept of Al-'Ubūdiyyah. These are the two major themes or ideas of this Surah; the concept of Rahmah and the concept of 'Ubūdiyyah (Mercy and Servitude).
The Surah can be divided into 8 sections:
1) Verses 1-15: The surah starts with the story of Zakariyya (as) and how he was given the gift of a child at a very old age, which was something strange and out of the ordinary.
2) Verses 16-40: mention the story of Maryam and the miraculous birth of Isa

without a father and how her community responded to her.
3) Verses 41-50: The surah then briefly mentions one part of the story of Ibrahim

, specifically the conversation he had with his father regarding the worship of idols. The surah then briefly mentions a series of other Prophets.
4) Verses 51-58: Mention Musa and Haroon

, Ismail

and Idrees

to show that the essence of the message of all Prophets was the same
5) Verses 59-65: compare and contrast the previous generations with the current ones in terms of belief and actions.
6) Verses 66-72: Allah

addresses the Mushrikoon rejecting their false claims regarding life after death and judgment.
7) Verses 73-87: continue to address the Mushrikoon and warn them regarding their attitude towards belief in Allah and His messengers. They also mention the great difference between the resurrection of the believer and the resurrection of the non-believer.
8) Verses 88-98: contain a severe warning to those who claim that Allah

has taken a child. They also express that Allah is pleased with the believers and mentions that one of the objectives of the Quran is to give glad tidings to the believers and to warn the non-believers.
Story
From various narrations, we learn that this surah was revealed near the end of the fourth year of Prophethood. This was an extremely difficult time for Muslims. The Quraysh were frustrated with their inability to stop the message of Islam from spreading so they became ruthless. They resorted to any method of torture that they could think of; beating, starving and harassing. When the persecution became so severe that it was difficult for the Muslims to bear it, the Prophet

gave permission to migrate to Abyssinia. "For in it dwells a king in whose presence no one is harmed." 10 men and 4 women migrated in the 5th year of Prophethood secretly. After a few months, a larger group of 83 men and 18 women migrated as well. This migration added more fuel to the fire. It enraged the people of Quraysh.
Umm Salamah [rahna]narrated, "When we stopped to reside in the land of Abyssinia we lived alongside the best of neighbors An-Najashi. We practiced our religion safely, worshipped Allah without harm and didn't hear anything we disliked. When news of our situation reached the Quraysh they started to plot against us…" They decided to send two delegates to persuade An-Najashi to send the Companions back by offering him and his ministers' gifts. The plan was to go to each minister with gifts and turn them against the Muslims. So they went to each minister with gifts and said, "Verily, foolish youth from amongst us have come to the country of your king; they have abandoned the religion of their people and have not embraced your religion. Rather they have come with a new religion that neither of us knows. The noblemen of their people, from their fathers and uncles, have sent us to the king asking that he send them back. So when we speak to the king regarding their situation advise him to surrender them to us and to not speak to them…" The minister agreed.
Then they went to the king, offered him gifts and said the same thing… The ministers tried to convince him as well. An-Najashi became angry with them and said, "No, by Allah, I will not surrender them to these two and I don't fear the plotting of a people who have become my neighbors, have settled down in my country, and have chosen me (to grant them refuge) over every other person. I will not do so until I summon them and speak to them. If they are as these two say I will give them up, but if they aren't then I will protect them from these two and continue to be a good neighbor to them as long as they are good neighbors to me."
al-Najāshī then summoned the Prophet's ﷺ Companions. When his messenger informed the Prophet's Companions that they were to appear before the king, they gathered together to discuss what they should do. One of them asked, "What will you say to the name (al-Najāshī) when you go to him?" They all agreed on what they would say to him, "By Allah, we will say what our Prophet ﷺ taught us and commanded us with, regardless of the consequences." Meanwhile, al-Najāshī called for his priests, who gathered around him with their scrolls spread out before them. When the Muslims arrived al-Najāshī began by asking them, "What is this religion for which you have parted from your people? You have not entered into the fold of my religion, nor the religion of any person from these nations."
Umm Salamah [rahna] narrated, "The Person among us who would speak to him was Jaʿfar ibn abī Ṭālib [rahnu] who then said, "O king, we were an ignorant people: we worshipped idols, we would eat from the flesh of dead animals, we would perform lewd acts, we would cut off family ties, and we would be bad neighbors; the strong among us would eat from the weak. We remained upon that state until Allah sent us a Messenger, whose lineage, truthfulness, trustworthiness, and chastity we already knew. He invited us to Allah – to believe in His oneness and to worship Him; to abandon all that we and our fathers worshipped besides Allah, in terms of stones and idols. He ﷺ commanded us to speak truthfully, to fulfill the trust, to join ties of family relations, to be good to our neighbors, and to refrain from forbidden deeds and from shedding blood. And he ﷺ forbade us from lewd acts, from uttering falsehood, from wrongfully eating the wealth of an orphan, from falsely accusing chaste women of wrongdoing. And he ﷺ ordered us to worship Allah alone and to not associate any partners with him in worship; and he ﷺ commanded us to pray, to give zakāh, and to fast." He enumerated for al-Najāshī the teachings of Islam. He said, "And we believe him and have faith in him. We follow him in what he came with. And so we worship Allah alone, without associating any partners with Him in worship. We deem forbidden that which he has made forbidden for us, and we deem lawful that which he made permissible for us. Our people then transgressed against us and tortured us. The tried to force us to abandon our religion and to return from the worship of Allah to the worship of idols; they tried to make us deem lawful those abominable acts that we used to deem lawful. Then, when they subjugated us, wronged us, and treated us in an oppressive manner, standing between us and our religion, we came to your country, and we chose you over all other people. We desired to live alongside you, and we hoped that, with you, we would not be wronged, O king." al-Najāshī said to Jaʿfar [rahnu], "Do you have any of that which he came with from Allah?" Jaʿfar [rahnu] said, "Yes". "Then recite to me," said al-Najāshī. Jaʿfar [rahnu] recited for him the beginning of Surah Maryam. By Allah, al-Najāshī began to cry, until his beard became wet with tears. And when his priests heard what Jaʿfar [rahnu] was reciting to them, they cried until their scrolls became wet. al-Najāshī then said, "By Allah, this and what Mūsa (as) came with come out of the same lantern. Then by Allah, I will never surrender them to you, and henceforward they will not be plotted against and tortured."
Describing what happened after the aforementioned discussion between al-Najāshī and Jaʿfar [rahnu], Umm Salamah

said, "When both ʿAmr ibn al-ʿĀṣ and ʿAbdullah ibn abī Rabīʿah left the presence of al-Najāshī, ʿAmr [rahnu] said, "By Allah tomorrow I will present to him information about them with which I will pull up by the roots their very lives." Abdullah ibn Rabīʿah who was more sympathetic of the two towards us said, "Don't do so, for they have certain rights of family relations, even if they have opposed us." ʿAmr said, "By Allah, I will inform him that they claim that ʿĪsā ibn Maryam is a slave."
He went to the king on the following day and said, "O king, verily, they have strong words to say about ʿĪsa (as). Call them here and ask them what they say about him." al-Najāshī sent for them in order to ask them about ʿĪsa. Nothing similar to this befell us before. The group of Muslims gathered together and said to one another, "What will you say about ʿĪsa when he asks you about him?" They said, "By Allah, we will say about him that which Allah says and that which our Prophet ﷺ came with, regardless of the outcome." When they entered into his presence, he said to them, "What do you say about ʿĪsa ibn Maryam?" Jaʿfar

said, "We say about him that which our Prophet ﷺ came with – that he is the slave of Allah, His messenger, a spirit created by Him, and His word, which he bestowed on Maryam, the virgin, the baṭūl."
al-Najāshī struck his hand on the ground and took from it a stick. He then said, "ʿĪsa ibn Maryam did not go beyond what you said even the distance of the stick." When he said this, his ministers spoke out in anger, to which he responded, "What I said is true even if you speak out in anger, by Allah. (Turning to the Muslims, he said) Go, for you are safe in my land. Whoever curses you will be held responsible. And I would not love to have a reward of gold in return for me hurting a single man among you. (Speaking to his ministers he said) Return to these two (men) their gifts, since we have no need for them. For by Allah, Allah did not take from me bribe money when He returned to me my kingdom, so why should I take bribe money. The two left, defeated and humiliated; and returned to them were the things they came with. We then resided alongside al-Najāshī in a very good abode, with a very good neighbor."
The response was simply amazing in its eloquence. A believer puts the needs of his soul before the needs of his body. Allah

starts the Surah by saying,
Verse 1: Kaf, Ha, Ya, 'Ayn, Sad.
Allah

starts Surah Maryam with a series of five letters. There are many different saying or explanations regarding these five letters. The most correct opinion is that these are from the broken letters. There are 29 different Surahs in the Quran that start with the broken letters. Only Allah

alone knows the meanings of these letters. They are a secret from amongst the secrets of Allah

, meaning that no one knows what they truly mean. Only Allah

knows their meanings so they are from amongst the Mutashaabihat, those verses whose meanings are hidden.
However, we do find that some great Companions, as well as their students, sometimes gave meanings to these words. For example, it's said that it is in acronym and each letter represents one of the names of Allah

. Kaf is for Al-Kafi or Al-Kareem, "haa" is for Al-Hadi, "yaa" is from Hakeem or Raheem, "'ayn" is from Al-'Aleem or Al-'Adheem, and "saad" is from Al-Saadiq. Others said that it is one of the names of Allah and it's actually Al-Ism Al-'Atham or that it's a name of the Quran. However, these narrations can't be used as proof or to assign definitive meanings. They offer possibilities, but no one truly knows what they mean.
Now the question should come to our mind that why would Allah

start of a Surah with words that no one understands?
1) To grab the attention of the listeners.
2) To remind us that no matter how much we know there's always something that we don't know.
3) These letters are the letters of the Arabic language and the Quran was revealed at a time that was the peak of eloquence of the language and it was their identity. The Quran was revealed challenging them spiritually and intellectually. The Arabs never heard these letters being used in such a majestic way.
4) To prove the inimitable nature of the Quran.
Allah then starts the story of Zakariyya

. Zakariyya

was one of the Prophets sent to Bani Israel. He was the husband of Maryam's paternal aunt. He was also one of the caretakers or custodians of Baitul Maqdis.
Heart Soothers: Idrees Al Hashemi