The Unexpected Blessings of Being Alone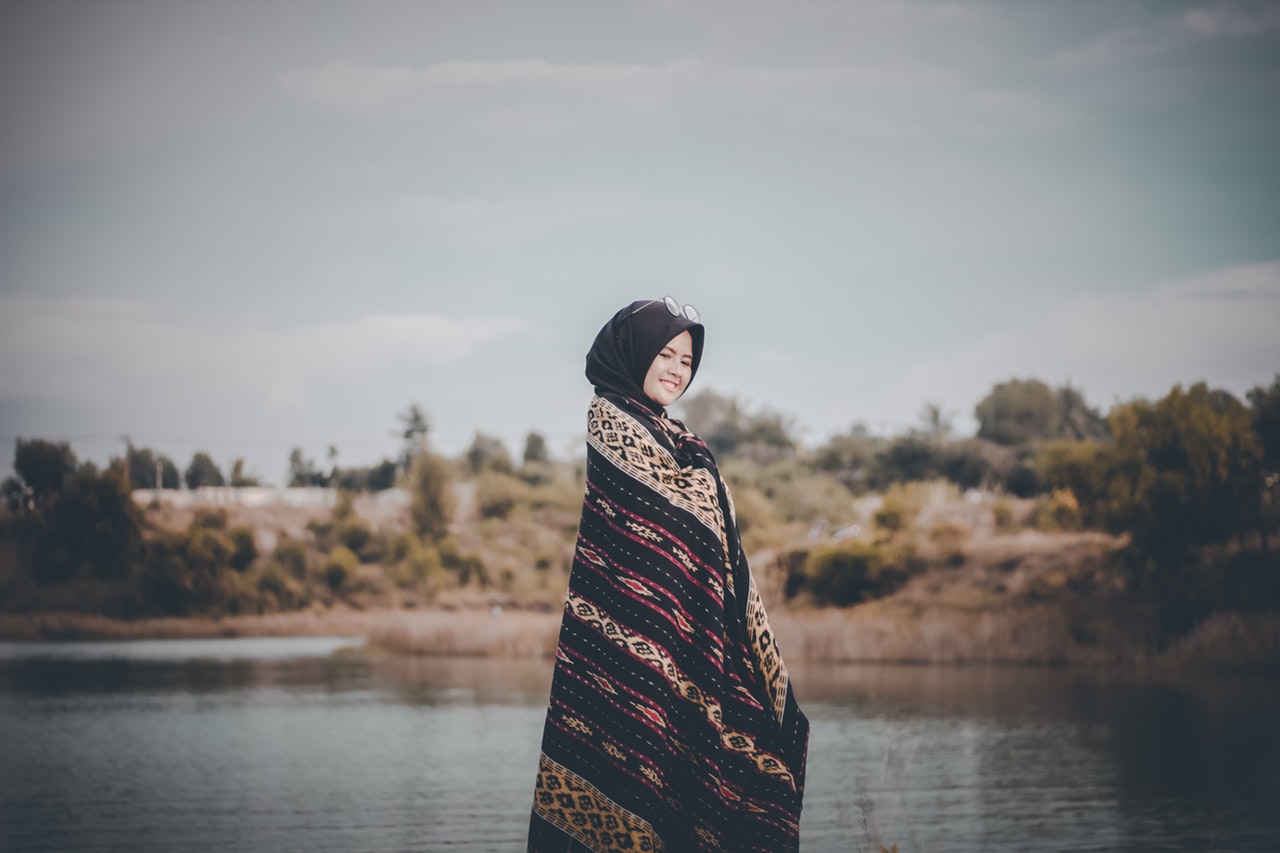 My seven-year old son sat on the ground, digging a hole. Around him, other children ran, cried, and laughed at the playground.
"He's such a strange kid," my oldest daughter remarked. "Who goes to the playground and digs holes in the ground?"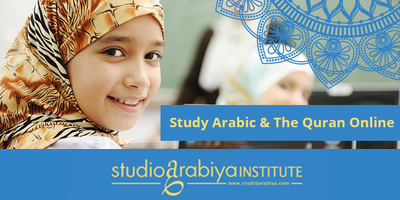 In an instant, scenes of my ten-year-old self flashed through my mind. In them I ducked, hiding from invisible enemies in a forest of tapioca plants. Flattening my back against the spindly trunks, I flicked my wrist, sending a paper shuriken flying towards my pursuers. I was in my own world, alone.
It feels as if I have always been alone. I was the only child from one set of parents. I was alone when they divorced. I was alone when one stepmother left and another came in. I was alone with my diary, tears, and books whenever I needed to escape from the negative realities of my childhood.
Today, I am a lone niqab-wearing Malay in the mish-mash of a predominantly Desi and Arab Muslim community. My aloneness has only been compounded by the choices I've made that have gone against social norms- like niqab and the decision to marry young and have two babies during my junior and senior years of undergrad.
When I decided to homeschool my children, I was no longer fazed by any naysayers. I had gotten so used to being alone that it became almost second nature to me. My cultural, religious, and parenting choices no longer hung on the approval of social norms.
Believe it Or Not, We Are All Alone
In all of this, I realize that I am not alone in being alone. We all are alone, even in an ocean of people. No matter who you are, or how many people are around you, you are alone in that you are answerable to the choices you make.
The people around you may suggest or pressure you into specific choices, but you alone make the ultimate choice and bear the ultimate consequence of what those choices are. Everything from what you wear, who you trust, and how you plan your wedding is a result of your own choice. We are alone in society, and in the sight of Allah

as well.
The aloneness is obvious when we do acts of worship that are individual, such as fasting, giving zakah, and praying. But we're also alone in Hajj, even when surrounded by a million other Muslims. We are alone in that we have to consciously make the choice and intention to worship. We are alone in making sure we do Hajj in its true spirit.
We alone are accountable to Allah, and on the Day of Judgment, no one will carry the burden of sin of another.
مَّنِ اهْتَدَىٰ فَإِنَّمَا يَهْتَدِي لِنَفْسِهِ ۖ وَمَن ضَلَّ فَإِنَّمَا يَضِلُّ عَلَيْهَا ۚ وَلَا تَزِرُ وَازِرَةٌ وِزْرَ أُخْرَىٰ ۗ وَمَا كُنَّا مُعَذِّبِينَ حَتَّىٰ نَبْعَثَ رَسُولًا
"Whoever accepts guidance does so for his own good; whoever strays does so at his own peril. No soul will bear another's burden, nor do We punish until We have sent a messenger." Surah Al Israa 17:15
On the day you stand before Allah you won't have anyone by your side. On that day it will be every man for himself, no matter how close you were in the previous life. It will just be you and Allah.
Even Shaytaan will leave you to the consequences of your decisions.
وَقَالَ الشَّيْطَانُ لَمَّا قُضِيَ الْأَمْرُ إِنَّ اللَّهَ وَعَدَكُمْ وَعْدَ الْحَقِّ وَوَعَدتُّكُمْ فَأَخْلَفْتُكُمْ ۖ وَمَا كَانَ لِيَ عَلَيْكُم مِّن سُلْطَانٍ إِلَّا أَن دَعَوْتُكُمْ فَاسْتَجَبْتُمْ لِي ۖ فَلَا تَلُومُونِي وَلُومُوا أَنفُسَكُم ۖ مَّا أَنَا بِمُصْرِخِكُمْ وَمَا أَنتُم بِمُصْرِخِيَّ ۖ إِنِّي كَفَرْتُ بِمَا أَشْرَكْتُمُونِ مِن قَبْلُ ۗ إِنَّ الظَّالِمِينَ لَهُمْ عَذَابٌ أَلِيمٌ
"When everything has been decided, Satan will say, 'God gave you a true promise. I too made promises but they were false ones: I had no power over you except to call you, and you responded to my call, so do not blame me; blame yourselves. I cannot help you, nor can you help me. I reject the way you associated me with God before.' A bitter torment awaits such wrongdoers" Surah Ibrahim 14:22
But, Isn't Being Alone Bad?
The connotation that comes with the word 'alone' relegates it to something negative. You're a loser if you sit in the cafeteria alone. Parents worry when they have a shy and reserved child. Teachers tend to overlook the quiet ones, and some even complain that they can't assess the students if they don't speak up.
It is little wonder that the concept of being alone has a negative connotation. Being alone is not the human default, for Adam

was alone, yet Allah created Hawwa

as a companion for him. According to some scholars, the word Insaan which is translated as human or mankind or man comes from the root letters that means 'to want company'. We're naturally inclined to want company.
You might think, "What about the social aspects of Islam? Being alone is like being a hermit!" That's true, but in Islam, there is a balance between solitary and communal acts of worship. For example, some prayers are done communally like Friday, Eid, and funeral prayers. However, extra prayers like tahajjud, istikharah, and nawaafil are best done individually.
There is a place and time for being alone, and a time for being with others. Islam teaches us this balance, and with that, it teaches us that being alone is also praiseworthy, and shouldn't be viewed as something negative. There is virtue in alone-ness just as there is virtue in being with others.
Being Alone Has Its Own Perks
It is through being alone that we can be astute observers and connect the outside world to our inner selves. It is also through allowing aloneness to be part of our daily regimen that we can step back, introspect and develop a strong sense of self-based on a direct relationship with Allah.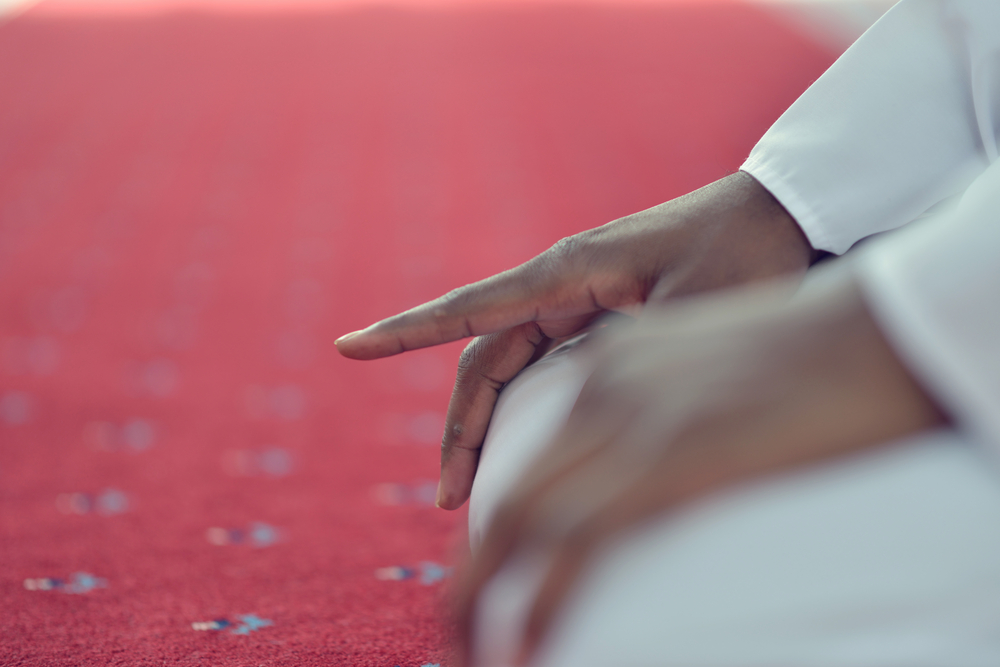 Taking the time to reflect on worship and the words of Allah gives us the opportunity to meaningfully think about it. It is essential that a person gets used to being alone with their thoughts in order to experience this enriching intellectual, emotional and spiritual experience. The goal is to use our thoughts as the fuel to gain closeness to Allah through reflection and self-introspection.
Training ourselves to embrace being alone can also train us to be honest with ourselves, discover who we truly are, and work towards improving ourselves for Allah's sake. Sitting with ourselves and honestly scrutinizing the self in order to see strengths, weaknesses, and areas for improvement is essential for character development. And character development is essential to reach the level of Ihsaan.
When we look into who we want to be, we are bound to make some decisions that might raise eyebrows and wag tongues. Being okay with being alone makes this somewhat easier. We should not be afraid to stand out and be the only one wearing praying or wearing hijab, knowing that it is something Allah will be pleased with. We should not be afraid to stand up for what we believe in even if it makes us unpopular. Getting used to being alone can give us the confidence to make these decisions.
Being alone can strengthen us internally, but not without pain. Emory University neuroscientist Gregory Berns found that people who dissent from group wisdom show heightened activation in the amygdala, a small organ in the brain associated with the sting of social rejection. Berns calls this the "pain of independence."
All our prophets experienced this 'pain of independence' in their mission. Instances of different prophets being rejected by their own people are generously scattered in the Quran for us to read and reflect upon. One lesson we can extract from these is that being alone takes courage, faith, conviction, and confidence.
We Come Alone, Leave Alone, Meet Allah Alone
The circumstances that left me alone in the different stages of my life were not random. I always wanted an older brother or someone else to be there to rescue me from the solitude. But the solitude came with a blessing. Being alone gave me the time and space in which to wonder, think, and eventually understand myself and the people around me. I learned reflection as a skill and independent decision-making as s strength. I don't mind being alone in my niqab, my Islam, or my choices. I've had plenty of practice after all.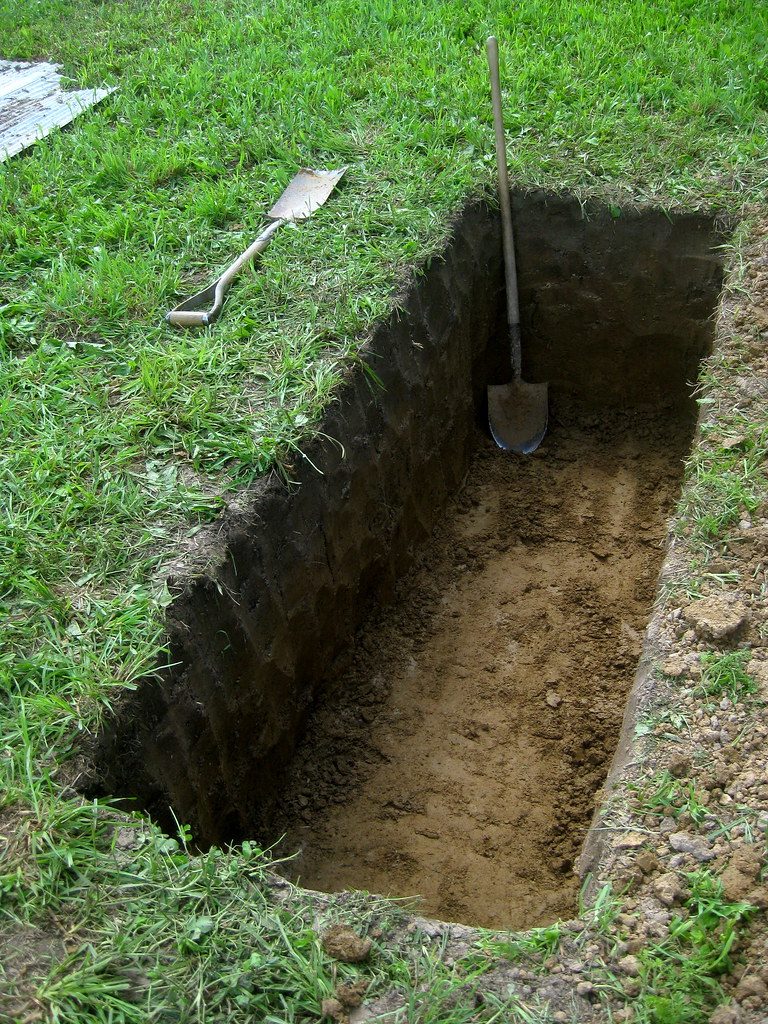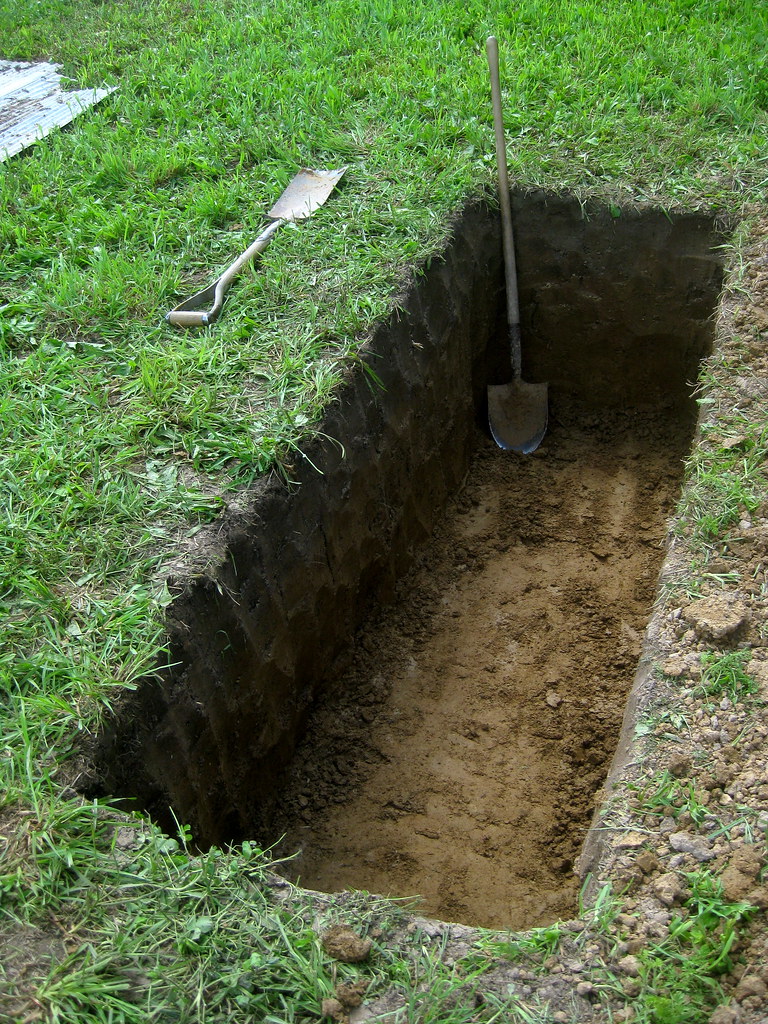 You are born alone and you took your first breath alone. You will die alone, even if you are surrounded by your loved ones. When you are lowered into the grave, you will be alone. Accepting this can help you make use of your moments of solitude rather than fear them. Having the courage to be alone builds confidence, strengthens conviction, and propels us to do what is right and pleasing to Allah regardless of human approval.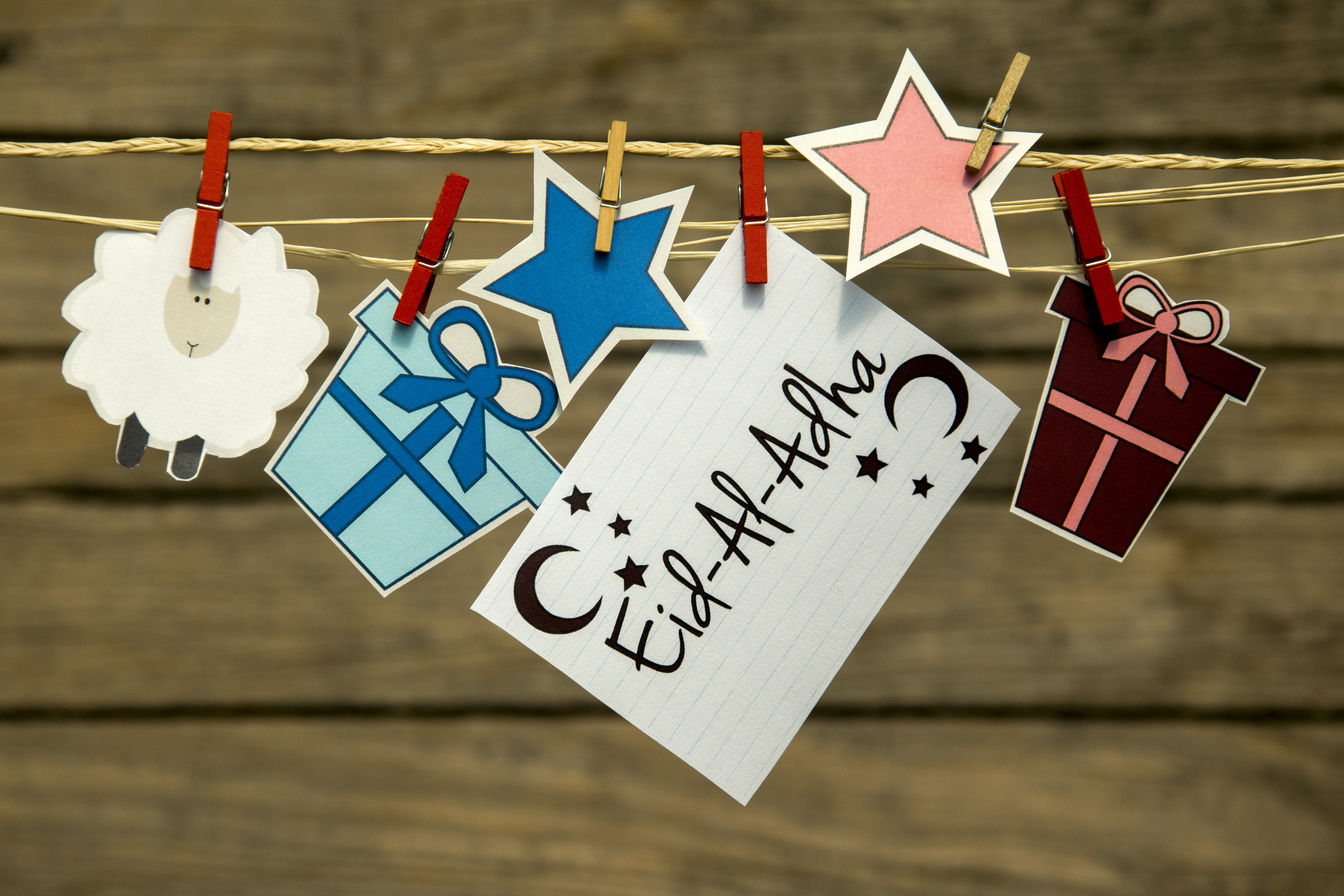 Gift exchanges–they're common traditions for many gift-giving holidays in America. I've participated in gift exchanges in religious and secular contexts and I've loved being a member and even a host of them in the past! This past Eid al Adha and Eid al Fitr, I organized a secret gift exchange (we called it "Secret Bakra" from the Urdu "bakra" which means goat) with my siblings, cousins, and their respective spouses who live all over the US and it was one of the most memorable and fun things I have ever done for Eid in my life! The best part of a gift exchange like this is that I don't have to feel the pressure of gifting 13 people gifts every Eid, but I feel as if I have!
Here's a quick guide and some tips to help you and your family or friends organize an Eid gift exchange!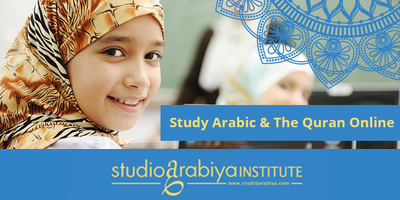 Gift Exchange Basics
A gift exchange requires: 
a group of 3 to 40 people

a budget range for the gift

deadlines for sending/receiving gifts

an organizational system to assign members who they will be giving gifts to
Optional parts of a gift exchange can be:
 some sort of exchange party (in-person or virtual)

gift recommendations/interests for each person to help nudge the gift-giver in the right direction)

an anonymous/secret exchange system with a reveal during the party/after everyone has gotten their gifts
Why a (Secret) Eid Gift Exchange? 
Following the Sunnah and Bringing People Together
The most important motivation anyone can have to organize or participate in a gift exchange is taken from a hadith of the Prophet (S) in which he says, "Mutual gift-giving increases the love between people." This hadith can be taken as advice for a way to bring people closer together and with the intention of following the teachings of the Prophet (S). 
Celebrating Eid and Creating Meaningful Traditions
Another important motivation is to celebrate Eid, as the Prophet (S) has mentioned is a main annual holiday for Muslims, and to also make Eid special for you, your family, a group of friends coworkers, masjid volunteers, etc. Not only is it important for individuals and families to establish Eid traditions that everyone can look forward to (Eid shouldn't just be fun for kids!), but it is particularly important in communities in which Muslims are a minority. I've always been a firm advocate for making fun, memorable Eids with exciting, wholesome Eid traditions and festivities. 
Manageable Way to Give Gifts within a Large Group of People
A gift exchange is a great way to give gifts in a large group of people without breaking the bank and without exhausting yourself trying to think of gifts for a bunch of people and then buying or making them. My cousins and I have gotten closer more recently due to an upswing in family weddings, and I really felt like giving all of them gifts last Eid.  But realistically, I didn't have $200 to get all 9 people in this group a decent gift, or the time to make 9 gifts that were meaningful and special for each person, or the energy to come up with different gifts for all 9 individuals. A couple of years ago, my husband and I sent ice cream gift cards and personalized Eid cards to each one of our cousins (allocating $5 per cousin per family). It felt great to extend an "Eid ice cream on us" gesture, but for $45, it didn't seem like we really got much of a bang for our buck. By doing a Secret Bakra Gift Exchange, we both spent under $30 total for our gifts, but it felt like more of a meaningful gift.  It also felt like each one of my siblings/cousins gave a gift to everyone in the group–and that's the magic of gift exchanges! Although we didn't give and receive 9 gifts on Eid, we all came together to celebrate our family ties and Eid in a special way and everyone felt like they scored on Eid. Lastly, if there's a dedicated group of people that you always do a gift exchange with, such as extended family in my case, theoretically everyone will end up giving everyone else a gift when you consider probabilities if you do a gift exchange every Eid for enough years, right?  
Bridging the Gap: Togetherness Despite Age, Distance, Financial Means, etc.
One thing that was super magical for my cousins and I this past Eid was having the feeling that we celebrated Eid together. We're always lamenting the fact that we seldom get together and rarely with all of us or talking about how if we were closer to each other then we'd do xyz awesome, fun things together all the time. This gift exchange wasn't just about giving each other gifts–it was also about making time for a video call in which we all made it despite being strung across three different time zones and having work/school the next day to unwrap our gifts and wish each other a blessed and joyous Eid. It was also about creating a more tight-knit group and welcoming the newcomers to our extended family (we've had two weddings in one year and we're all still getting to know the new spouses and vice versa). We're all different in many ways–age, gender, religiosity, personality, etc.–and we may interact with each other (and even be fond of each other) at varying levels. Doing an anonymous gift exchange is a great way to force a person's hand into making a greater effort to connect with another person in a wholesome, beautiful manner. Lastly, we considered our budget range to accommodate our financially-dependent younger cousins in high school, our unemployed bunch, our students, etc. No one felt burdened by the price tag for the gifts and everyone felt like they made a meaningful contribution no matter what their lifestyle or financial means allow.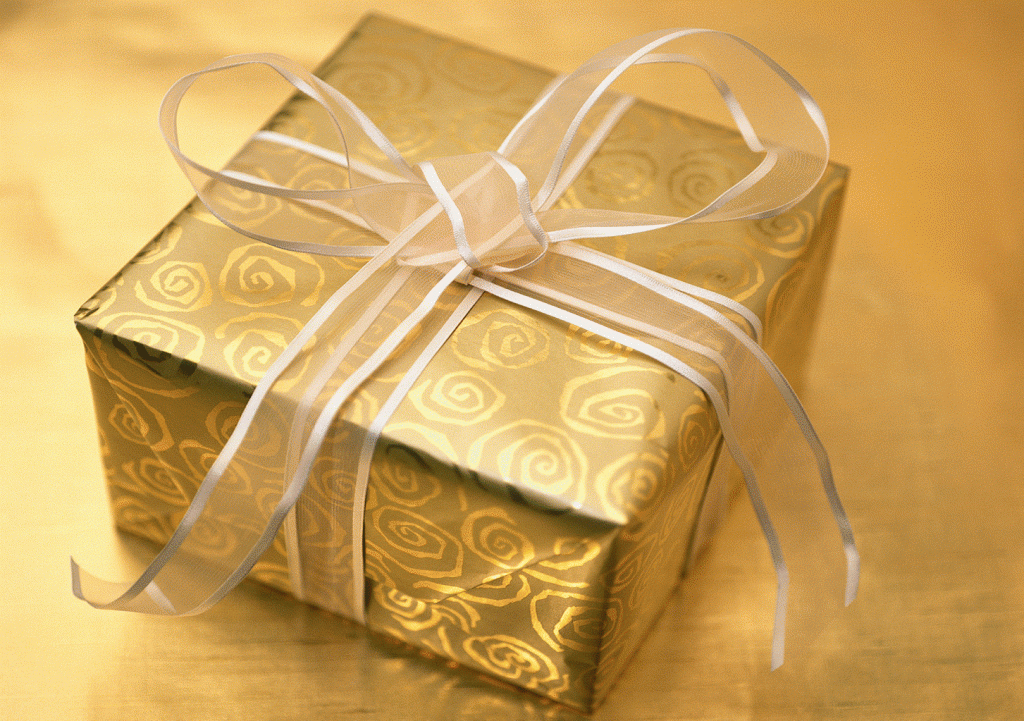 Tips on Making Your Secret Gift Exchange Easy, Fun, and…Did I Mention Easy?
With the business of worshipping in Ramadan and Dhul Hijjah on top of daily life struggles, who has the time to monkey around with extra nonsense like a gift exchange for Eid? Following these tips will help YOU pull off a great gift exchange with minimal time, effort, stress, and hiccups! (These tips will be particularly useful for people conducting a long-distance gift exchange.) 
Use a self-generating exchange system like "Elfster."

Have one person do it (it only takes 5 minutes to set it up) and send out the sign up link. You can even take turns every time you do a gift exchange. This way, nobody has to sit out the game because the website takes care of matching people in the group and can also let an administrator get in behind the scenes in case a problem arises (like someone doesn't send their match a gift.) For the rest of the participants, signing up takes less than 5 minutes if you're a first-time user and less than 2 minutes if you already have an account. The site draws names, notifies everyone of who they received, provides your match's address, etc. It basically takes out all of the headache stuff that would discourage someone from wanting to organize one of these exchanges.  It can also allow for anonymous messaging, which can be handy for contacting your match to inquire about clothing sizes, color preferences, delivery options/issues, etc.

Set a budget range that's friendly for the people of less financial means in mind.

Think of the spread of your participating group members and make the exchange accessible to those who have the least means. Gifts don't have to be expensive to be meaningful and you don't want to set a $80 budget if someone in the group is struggling to make ends meet every month. My recommendation is to choose a budget range so that each person isn't busting their brains to try to get a gift as close to $15.00 as possible, for example. Determine whether or not you'd like to include shipping costs inside this budget. If someone is making a gift, then estimate how much you'd buy whatever is made if you got it from the store (this is probably a bit harder than just buying something that has a price tag associated with it.) Give a $3-7 range around a price point everyone seems comfortable with. Our budget for the last exchange we did was $12-17. Most participants bought gifts at the $14-17 range (which I think is better.) Some good budget range recommendations I have are the following: $14-17, $15-18, $18-22, $20-24, $25-29. For a higher budget: $28-33, $38-42, $48-53. 
Set a strict deadline for receiving the gifts before Eid and keep in mind your gift exchange party date/time.

Make sure everyone knows that they need to have the gift delivered

on or by

a certain a date. Don't have a "send by" date, that doesn't really make any sense, and don't have a deadline that spreads across a couple of days because it's too confusing. My personal recommendation for the deadline is to have the deadline at least one or two days before the earliest day anyone in your group might be celebrating Eid (#MoonWars). This way, everyone can take care of their gift before the Eid madness sets in which can make Eid more enjoyable because no one is stressed out about their gift being delivered on time, and it gives a little bit of a buffer if there are any complications with delivery or fulfilling an order/shipment. 
Virtual exchange party: set it before Eid prayer.

Eid day is just too crazy because people have a lot of things going on. Now take into consideration the fact that people celebrate Eid on different days…exactly. If you set your virtual exchange party for the night before the earliest Eid's prayer, you're nearly guaranteed to be able to catch everyone because no one will have an Eid dinner invitation for that night. Additionally, it will feed into the excitement for Eid which will be on the next day or two. 
Alternative virtual exchange party

. You can have everyone send a video recording of themselves opening their gift on whatever day the gift deadline is or whatever day you want to have your "party." This way, everyone can participate despite schedule conflicts. If there are a handful of individuals who can't make the actual party, you can also have them send videos beforehand instead of joining into the party on the video call. This might also be helpful if you're doing an exchange party in-person if you can have the one or two people who can't make it video-call in or send video recordings beforehand (if it's before, then that person would need their gift before the party.)
Anonymous gift-sending and guessing who the gift-giver is.

Make sure that the person giving the gift does not reveal their identity in any way, whether that's putting gifts in a dark room before the party starts or making sure that their name is not on the package being sent at all. What we like to do is to have the person guess who they think gave them the gift after they've opened it. Our rule is that if the person guessed correctly, then the gift-giver should confirm it was indeed them that gave the gift. This is one of the most fun parts of the exchange party in my opinion.

Have a code word in your package to signify that it's a gift from the Eid exchange.

 Let's face it–online shopping is convenient and becoming increasingly so. It's more likely than not that you will order something from online during the gift exchange, so in order to prevent confusion, include a code word in the name of the person you're sending the Eid gift to. We chose to write "Bakra" as the middle name, so it'd look like "Muhammad Bakra Ahmad" on whatever package was intended to be their gift for the Eid gift exchange.
I hope all of these tips were useful! If you end up doing this Eid gift exchange in your family, let us know what the best gifts were this time around! 
Here are the gifts that we had in our Eid al Fitr gift exchange this past June!
Juvia's Masquerade Eyeshadow Palette

NASA Worm Logo Shirt +

The Great Wave off Kanagawa

Tapestry

Jade Roller for Face

Music Record

Nose Frida

Campfire Mug

DSLR Camera Remote

Llama String Art Kit

The Subtle Art of Not Giving a F***

+

Knife Sharpening Stone

Philadelphia Eagles Sun Hat

Golden State Warriors Mug
May Your Eid Be Blessed!
To Kill a Muslim – Part 1
Yahya noticed the obscene gesture that the man across the street gave him, but he ignored it, and chose not to tell his wife Samira. He knew how deep racism ran in these small towns. He would just have to be patient.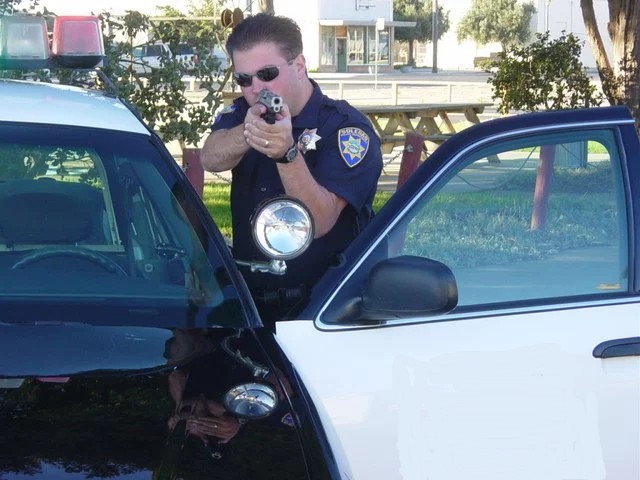 1. Ragheads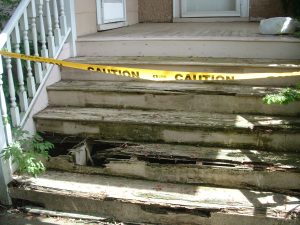 Nursing a warm beer, Chad sat on the ramshackle front porch with the rotting steps and peeling paint. His hand clenched tightly the beer can as he watched the filthy camel hugging family move in across the street. Liquid sloshed over his fist.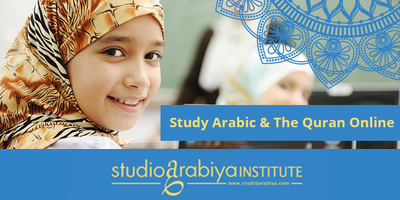 It was unbelievable. This was Alhambra, a white town in America. Trump's America. Making America great again, putting the freaks and coloreds back in their places. Sure, there were wetbacks in Alhambra – you couldn't escape them in California – but there were hardly any blacks, and there were certainly no terrorist camel huggers.
Until now. There they were across the street and two houses down, unloading a trailer hooked to a silver Honda Accord. It was a whole family of ragheads – a woman with her stupid oppressed scarf on her head, a little boy and girl, and the father. Chad studied the man with contempt. The guy was tall, maybe 6'1 or 6'2, and black. Well, maybe he was African or some such, 'cause he wore one of those long, colorful African shirts. His skin was mud colored, and his hair was short under that stupid beanie. He was skinny though. Chad was pretty sure he could kick the guy's ass. The man noticed Chad looking and waved. Chad flipped him the bird. The man frowned and went on moving his crap.
Chad spent a lot of time sitting on the porch nowadays, ever since he'd been fired from his loss prevention job at Walmart. That still made his jaw clench and his vision go red every time he thought about it. Some black dude – a gangbanger no doubt – had tried to shoplift box of tampons, of all things, and Chad stopped him. A scuffle ensued. Chad recovered the tampons, but the banger got away. And Walmart fired him. Said he'd violated the terms of service of his employment, which required no physical engagement of any kind. You were supposed to ask the thief to return the goods, but if they refused you were not supposed to stop them, follow them, or "engage" in any way, due to the liability to other customers if the encounter turned violent.
So the shade goes off scot-free, and Chad gets fired. A law abiding, hard working, white American gets fired for doing the right thing. It made him want to smash something. Actually it made him want to smash someone, ideally his Filipino woman boss at Walmart, but any foreigner would do.
So here he was, twenty two and unemployed, nothing but a high school diploma to his name, sitting on his mom's porch. All his old high school friends had jobs and girlfriends. Some even had wives. A couple had gone to college.
It wasn't right. His life wasn't supposed to turn out like this. He'd been a track star in high school – hundred meters and hurdles – and was supposed to have gone to college on a scholarship, but he'd blown out his knee, and they'd all abandoned him. It was like, if you weren't of use to people, they didn't give a crap about you. You were disposable. Blood sucking leeches. They'd given his spot on the track team to a black kid, a sophomore. Kid probably couldn't even read. Was that piece of crap out there now, living the life that should have been Chad's? How could this happen in Trump's America? That was the problem, that it hadn't been Trump's America back then. It had been Barack Hussein's America, the Commie Muslim traitor, damn his terrorist soul.
He seethed with the unfairness of it. He was no genius, he knew that. But he'd been a good runner, talented. He'd had the opportunity to make something of himself, to be the first in his family to go to college. He could have been more than his parents. A teacher maybe, or even a lawyer. His mother survived on welfare and what she could beg, borrow or steal from her string of boyfriends.
As for his dad, sure, Chad admired him in some ways – the man had been a shot caller in the Aryan Nation prison gang, able to point a finger and have another man killed. He'd been looked up to and respected. And he'd taught Chad what it meant to be a proud white man, standing up for your race and not taking any crap from coloreds. But let's face it, Dad had spent 90% of his adult life in prison, and in the end had died the way he lived, with a knife in his gut. That wasn't what Chad wanted for himself.
Plus, if Chad was being honest, he'd evolved beyond this father's way of thinking. His father always used to say that the coloreds – no matter the shade – were filthy and inferior and should all be eliminated, even if that meant a race war across the face of America. It was a certainty, according to him, that the race war was coming. RaHoWa, he used to call it – Racial Holy War. The coloreds were secretly plotting to wipe out white America. It was an assault on the white, Christian values that had built everything worldwide in the modern world.
But when Chad had worked at Walmart he'd been forced to work with people of all colors and even folks from other countries like Filipinos and Chinks. He´d asked a few of them about RaHoWa, trying to find out about their plans to destroy the white race, but they seemed genuinely clueless. Chad slowly realized that RaHoWa was a myth, and that the coloreds were ordinary people like himself. They liked the same sports teams he did, played the same video games, watched the same shows. Yeah, they ate some weird crap and some of them smelled different, and their music was garbage. And they weren't as smart of course. That was a fact. White people were the smartest, they had invented everything. That was why they ran the world. But the point was that the coloreds weren't evil.
He had come to the conclusion that what was needed was not a race war, but separation. Let the coloreds live in their own neighborhoods and go to their own schools. Let them marry their own women and breed their own brats. And Chad and the white people would do the same. Live and let live. Not the Filipino bitch who fired him of course, he still wanted to bust her head open. But the others, yeah.
But the Muzzies – the Islamics – that was a different story. They were terrorist, cult following traitors. Not normal people. Muzzies were evil and sick in the head. Everybody said so. Plus, they lied as part of their sicko religion. It was called takaya or some crap. What kind of twisted bullcrap was that? They beheaded people, for Christ's sake. If you were Christian in their country they would cut off your head with a hunting knife. They were devil worshipers. They should all either be kicked out of the country or killed. Period. And then Mecca should be nuked, and that would be the end of it.
But instead of taking care of business, the government was letting them go around like normal people. Even Trump had wimped out. The evidence was right in front of Chad's eyes. Ragheads in his neighborhood, on his street. It was insane. How could terrorists go around openly showing off their rags? Where was Homeland Security? That was a good idea, actually. See something, say something, right? He took his phone out of his pocket and called 911.
2. Moving Day
Yahya Mtondo noticed the young man across the street staring. He waved, and when the fellow gave him an obscene gesture in return he frowned. In the old days – that is to say, in his angry and lost years of his youth – he would have marched straight over there and punched the man in the face, and damn the consequences. But he wasn't that man anymore. So here merely shook his head and turned back to the job of moving.
His wife Samira must have noticed his expression. "What's wrong habibi?"
He forced a smile. "Nothing's at all, mchumba wangu." Usually he called her mpenzi wangu – my love. But when he wanted to tease her he called her mchumba wangu, my homemaker. It was actually a term of endearment in his native Kenya, or at least it was what his dad always used to call his mom, may Allah have mercy on them. But he knew it annoyed Samira. In any case, he wasn't going to tell her about the young man across the street. Samira tended to worry – she even had anxiety attacks sometimes – and he didn't want to give her anything more to stress over.
"Just tired from the fast," he added. "But I love it. I feel so light and free. I'm a bird doing loop de loops. Oooh!" He spread his arms. "My feathers are as cool as ice."
Samira rolled her eyes. "You're such a nut."
He had not been crazy about the idea of moving to this poor, mostly white enclave in Central California, about twenty miles northeast of Fresno. He knew from experience how deep racism often ran in such towns. And he had two strikes against him in these people's eyes, since he was both African and Muslim. Not that he was ashamed. He was proud of his Kenyan heritage, and was grateful that Allah had guided him to Islam.
They were here because his wife had just completed her medical residency in Fort Worth, Texas, where they'd moved from, and Alhambra Community Hospital had unexpectedly offered her a fellowship in her specialty of oncology. The salary was not spectacular, but it was better than she'd earned as a resident. Between that and his income as a rideshare driver, plus the low property values here in Alhambra, they'd been able to buy a house for the first time, alhamdulillah – thanks to God for all His blessings.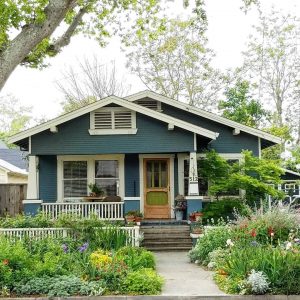 The best part of all was that there was no ribaa involved. No interest. They'd gone through a group called Central Valley Islamic Finance, which helped qualified Muslims to buy cars and homes without interest. Yahya was deeply relieved about that. He ́d made plenty of mistakes in life, but so far he'd managed to avoid the sin of ribaa, sometimes making great sacrifices in the process.
It felt like an achievement. He could see himself on Yawm Al-Qiyamah – the Day of Resurrection – standing before some great angel who held in his hand a parchment listing Yahya´s sins, each with a small checked box: anger, resentment, cursing, jealousy, ingratitude, and more. But then Yahya ́s eyes would settle on the one little unchecked box – Ribaa. He would point to it excitedly, saying, ̈Look, look!̈ And he ́d hope that it might perhaps, offer him a chance for safety on that Day.
It was pretty sad, he knew, when avoiding a major sin was your last chance for salvation. Welcome to the 21st century. Or maybe that was a cop-out. He sighed.
̈Come on babe, tell me. What is it?̈ His sweaty-faced wife touched his cheek. She was always so alert to any sign of inner turbulence on his part.
He smiled. ¨Nothing.¨
She slid her arm through his. ̈Look at our house. Our house. SubhanAllah.¨
He set down the box he had tucked under one arm and studied the house. 701 Minarets Avenue. They had taken the street name as a sign. Their own little homestead, their own piece of earth – of course it all belonged to Allah, but it was theirs to care for. He would import a few elephants and a lion and call it Little House on the Serengeti. He chuckled at his own joke.
The house was small for a family of four – only 1,100 square feet. But it was cute – a little Craftsman bungalow built in 1901, painted teal with white trim, and featuring a small covered veranda to relax on when the weather go too hot, as it often did here in Central California. The yard was planted with wildflowers and native shrubs, while an immense magnolia tree grew in the front yard, casting shade over most of the house, its thick, waxy leaves glowing deep emerald in the morning sun. Some sort of songbird trilled from deep in the tree, praising God in its own language. Yahya loved it.
As an added bonus, Samira's family lived in Los Angeles, only a four hour drive from here.
Allah the Most High had opened a door for them, and they'd walked through, taking the path that the Most Wise chose for them. Yahya knew in his heart that there would be good in this path, or Allah would not have set them upon it. That was trust, tawakkul. Doing your best, then putting your life in Allah's hands and trusting Him to bring you through whatever obstacles you faced. Tawakkul was not, as some thought, naivete. Yahya had not lived an easy life. He ́d experienced terrible tragedies, and had walked through trench and terror, metaphorically speaking, just to stay alive. No, tawakkul was a choice and a mindset. It was faith.
As for the young man across the street, Yahya would make an effort to reach out to the neighbors, get to know them. Weren't Muslims commanded to be kind to their neighbors? Only through kindness could an enemy become a friend.
He kissed his wife on the temple and bent down wearily to pick up the box.This was Ramadan, and Yahya's energy level was at rock bottom. He hadn't taken any food or water in many hours. Fortunately, all the family's possessions fit into a small U-Haul trailer, and the moving was nearly done. That was one advantage of being poor, he thought wryly. It made moving easier.
Ten minutes later, hefting a 6-foot bookshelf and turning, he almost tripped over Sulayman, his four-year-old son, who had picked up a table fan by the cord. Yahya resisted the temptation to chide the boy. The irritability he felt was a byproduct of his hunger and weariness from the fast. Part of the challenge of Ramadan was to overcome that irritability and replace it with compassion. Instead of anger, to give love. Instead of resentment, to exercise generosity. Instead of self-absorption, to expand your sphere of concern to include your family, neighbors, the community, the Muslim ummah, and finally the world. That was Ramadan, and that was Islam.
Sulayman and his three-year-old sister Amirah were only trying to help in their little way. But yeah, they were getting underfoot. He was about to suggest they go play inside the house when he heard sirens approaching. It sounded like there were a lot of them, and they were close. Curious, he set the bookshelf down in the driveway. The sirens kept getting louder, and a moment later a black-and-white Alhambra police cruiser careened around the corner, then another right behind it, tires squealing. Yahya didn't know what was going on – a burglary in the neighborhood, or a domestic dispute maybe? – but he wanted his family out of harm's way.
"Samira," he said urgently. "Take the kids into the house, please. Right away." His wife had also paused to see the source of the commotion. She stood near the front door of the house, her hands gripping tightly on the box of dinnerware she was carrying. Like him, she was tall – about 5'10" to his 6'1" – and though she was Palestinian, her skin was a beautiful shade of brown that fell somewhere between copper and mahogany. Her purple hijab concealed long black hair that she typically wore loose beneath her scarf.
While Yahya was quiet and contemplative, Samira could be loud. She had a laugh that rang out, and a smile that stretched a mile wide. People were drawn to her brash and bubbly personality. Only those who knew her best understood the insecurities and worries that she hid beneath that bright and happy laugh.
As the wailing sirens mounted Samira dropped the box. Whatever was inside shattered when it hit the ground. She scooped up the kids, lifting them bodily off the ground, and disappeared inside the house.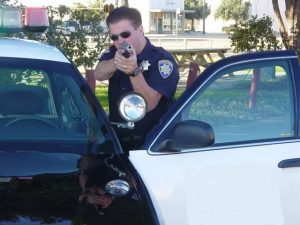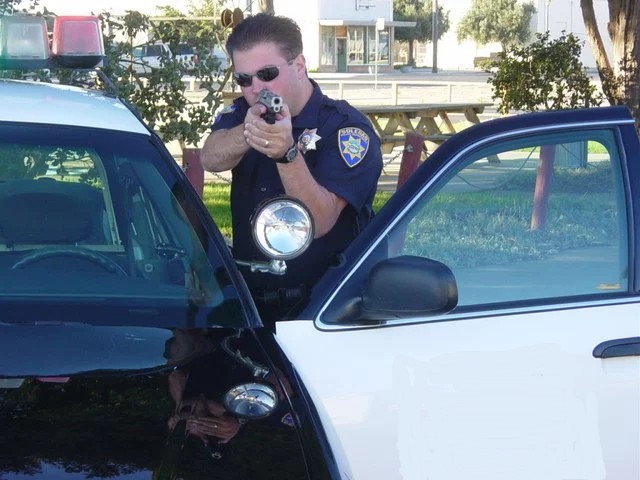 What on earth? What had gotten into her? Yahya was about to go after her when the police cars skidded to a halt in the street in front of his own home. Doors were thrown open, and officers kneeled behind them, pointing their guns at his house. Yahya looked around in confusion. Was a fugitive hiding in his yard?
"Put your hands on your head," someone bellowed through a loudspeaker, "and get down on your knees!"
Again Yahya looked around. Surely they did not mean him?
"You with the hat and the beard! Put your hands on your head and get down on your knees! This is your last warning!"
SubhanAllah, they did mean him! He considered protesting or at least asking for clarification. Then he looked at the barrels of the firearms pointing at him, one of which was bright yellow for some reason – some kind of phaser pistol? he thought crazily – and realized this was not the time for anything less than obedience. Moving slowly so as not to alarm the cops, he put his hands on his head and went down to his knees. Two offers charged forward, their weapons trained on Yahya's chest. One pulled his hands behind his back and handcuffed him, then shoved him forward. He fell, turning his face to the side at the last second and striking his cheek on the driveway. The impact made him grunt in pain. He thought he heard the muffled cries of his wife or children from inside the house. They were probably watching through the window.
This was not something he would have ever wanted them to see. He struggled to rise up, to say to the officers, "Come on now, what's this all about?" He was not personally afraid. It was never his way to be afraid of people or the things people did. He was good with God and trusted in the path. He just didn't want his children to see their father being treated this way.
The cops tased him. He didn't understand at that moment what was happening. Every muscle in his body seized in a terrible cramp. His limbs thrashed uncontrollably and his torso flopped like a dying fish on the floor of a boat. His vision went red as agonizing pain blasted his consciousness. He still heard his family screaming, and in the distance he heard laughter as well – triumphant, mocking laughter. The agony seemed to go on forever, then vanished without a trace, leaving no remainder of pain.
He regained control of himself and turned his head to look at the officers. The one who'd tased him stood rigid, his arms in a classic firing pose, his muscles quivering. He was young and slender, pasty white with red hair and a prematurely receding hairline. What Yahya noticed most of all, however, was that the man was petrified. His eyes were wide with fear. SubhanAllah, what was he so afraid of? He was staring as if Yahya were some mythical monster laying in the driveway, like an abominable snowman. Except he wasn't an abominable snowman. He was an abominable Muslim, apparently.
"Hey," Yahya said in what he hoped was a soothing tone. "It's alright. I'm not-"
"Shut up, faggot!" one of the officers bellowed, and once again the electricity coursed through him. He spasmed and fell hard, striking his mouth this time. Then he felt hard objects hitting him, striking his legs and back. A hammering blow clapped the side of his head, and darkness descended upon his mind.
* * *
Next: Part 2 – The Black Jesus
Reader comments and constructive criticism are important to me, so please comment!
See the Story Index for Wael Abdelgawad's other stories on this website.
Wael Abdelgawad's novel, Pieces of a Dream, is available on Amazon.com.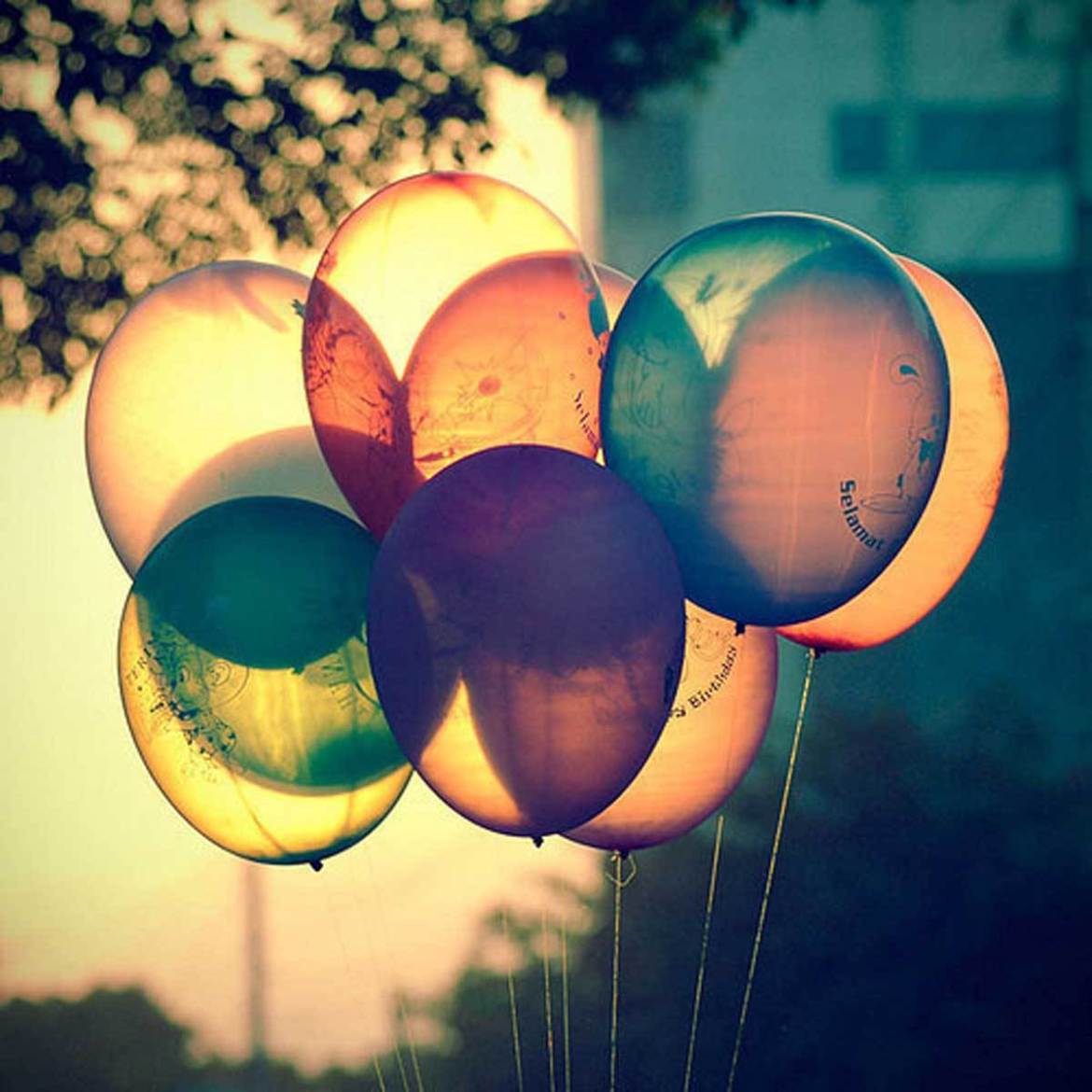 We all know that we should be grateful. And we definitely know that we should be certain that whatever happens is good for us as believers. However, when we are tested -as we inevitably are-, many of us crumble. Why is that? Why are we not able to 'pass' these tests, so to speak? Many of us after a tragedy become hapless, sad, depressed, angry, or bitter.
The essence lies in knowledge that is beneficial, and the best form of knowledge is that which an individual can apply to their day-to-day life on their own. Here are a few tips to increase your patience in hard times. Like building muscle at the gym, it takes time to exercise this habit, but becomes easier over time: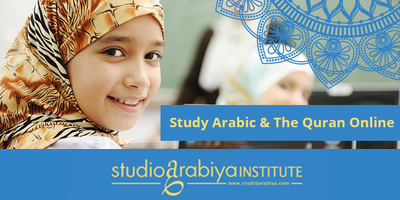 Manage Stress: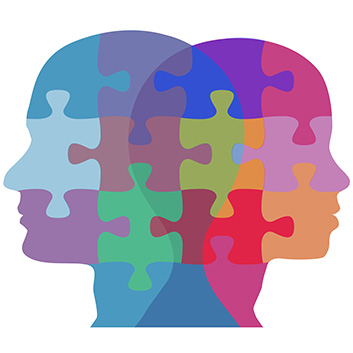 Unfortunately, stressful events are abundant in our lives. People under stress can find themselves falling into thinking errors. These thinking errors include -but are not limited to-: black and white thinking, mind-reading, self-criticism, negative filtering and catastrophizing. Together this can affect how we perceive reality. Next time you are tempted to make a catastrophe out of a situation, stop and ask your self two questions:
Is this really a big deal in the larger scheme of things?
Are there any positives in this situation?
Have a Realistic Perspective of Qadr:
Although it is part of our creed to believe in divine destiny, personal responsibility is still of importance and we cannot simply resign ourselves to fate; especially if we have some sort of influence over a situation.
Allah

says in the Quran:
لَهُ مُعَقِّبَاتٌ مِّن بَيْنِ يَدَيْهِ وَمِنْ خَلْفِهِ يَحْفَظُونَهُ مِنْ أَمْرِ اللَّهِ ۗ إِنَّ اللَّهَ لَا يُغَيِّرُ مَا بِقَوْمٍ حَتَّىٰ يُغَيِّرُوا مَا بِأَنفُسِهِمْ ۗ وَإِذَا أَرَادَ اللَّهُ بِقَوْمٍ سُوءًا فَلَا مَرَدَّ لَهُ ۚ وَمَا لَهُم مِّن دُونِهِ مِن وَالٍ 
For each one are successive [angels] before and behind him who protect him by the decree of Allah. Indeed, Allah will not change the condition of a people until they change what is in themselves. And when Allah intends for a people ill, there is no repelling it. And there is not for them besides Him any patron. [Surah Ar-Ra'd;11]
This puts the responsibility on us to change ourselves. Notice the word, themselves. We are not responsible for events beyond our control. These events include the behavior of our spouses, the affinity of our children to the religion, the love in the hearts of people, the weather, the gender of our child (or how many we have), or even the amount of money we will earn in a lifetime -to name a few. Often we become stuck and focus on our conditions, rather than focusing on our own behavior.
Nourish Positive Thinking: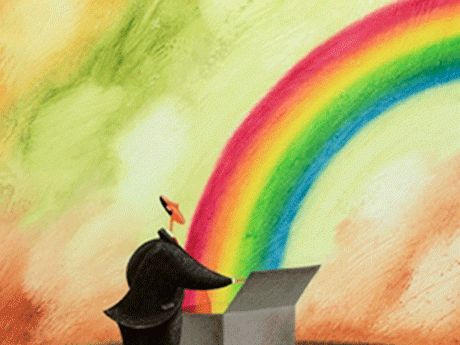 In order to be able to have a wise and calculated response to life's events, we must learn to interpret these events in a way that assign positive meaning to all. Allah

is after all, how we perceive Him to be. Shaytan interferes with this process through waswaas (interjecting thoughts that are based on negativity and falsehood). His goal is for the Muslim to despair in Allah's

mercy. The goal is not to be happy all the time; this is unrealistic. The goal is to think well of Allah

as consistently as possible.
Create a list of what you are grateful to Allah for daily.
Remind yourself everyday of the positive aspects of situations when your mind falls to default negative thinking. Self-criticism will will only encourage you to take full responsibility for negative life events and become depressed, or at the opposite end take no responsibility whatsoever; either mind-set does not help us improve our self.
Remind yourself as well as others of the benefits of Positivity:
 On an individual level, once we begin to think positive about ourselves and our life, we become optimistic. This positivity will then also effect our perception of others. We become more forgiving, over-looking, and patient with others when we can see the positives in any situation.
Increased rizk and feelings of well-being
Reduced likelihood of reacting in a negative way to life's events; increased patience.
Increased likelihood of finding good opportunities in work, relationships and lifestyle.
Higher energy levels and motivation to take on acts of khayr and benefit.
Practice self-care as a daily routine:
Our bodies have rights on us. Our souls have rights on us. Our family has rights on us. Allah

has rights on us. Often, when there is an imbalance in one area, our whole being can sense it. This creates anger and resentment towards those around us and life in general.
Take care of your body, feed it well and in moderation and exercise in a way that makes you feel relaxed.
Pray your prayers, read the Quran, maintain the rights Allah and your own soul have on you.
Take care of your tongue by avoiding back-biting and complaining.
Take regular showers, comb your hair, brush your teeth, and wear clean clothes; even if you are at home.
Take care of your mind by doing dhikr as much as possible and letting go consciously of ruminating on situations.
Do not over-rely on your emotions:
Our emotions are a product of our thoughts. Our thoughts can be affected by slight changes in the environment such as the weather, or even whether or not we have eaten or slept well.
كُتِبَ عَلَيْكُمُ الْقِتَالُ وَهُوَ كُرْهٌ لَّكُمْ ۖ وَعَسَىٰ أَن تَكْرَهُوا شَيْئًا وَهُوَ خَيْرٌ لَّكُمْ ۖ وَعَسَىٰ أَن تُحِبُّوا شَيْئًا وَهُوَ شَرٌّ لَّكُمْ ۗ وَاللَّهُ يَعْلَمُ وَأَنتُمْ لَا تَعْلَمُونَ 
"And it may be that you dislike a thing which is good for you and that you like a thing which is bad for you. Allah knows but you do not know." [Surah Al-Baqarah;216]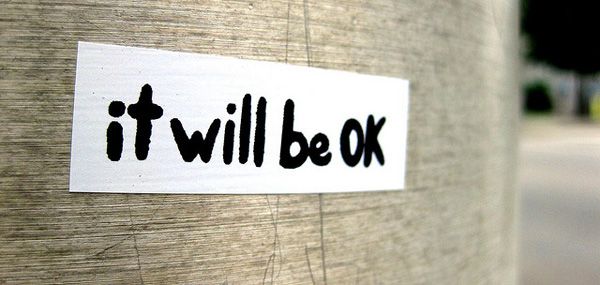 Ultimately, our perception can be manipulated by our thoughts, shaytan, and other factors. Allah

is not limited in His perceptions due to stress, emotions, or circumstances and moods. Therefore, we should be humble to defer our judgements to Allah's

ever-lasting judgement. Far from naval gazing, the more we are aware of our internal perceptions, emotions, and motives, the more able we are to practice Islam in its full essence. Our forefathers understood this deeply, and would regularly engage in self-assessment which gives you a sense of understanding and control of your own thoughts, emotions and actions.