The Unexpected Blessings of Being Alone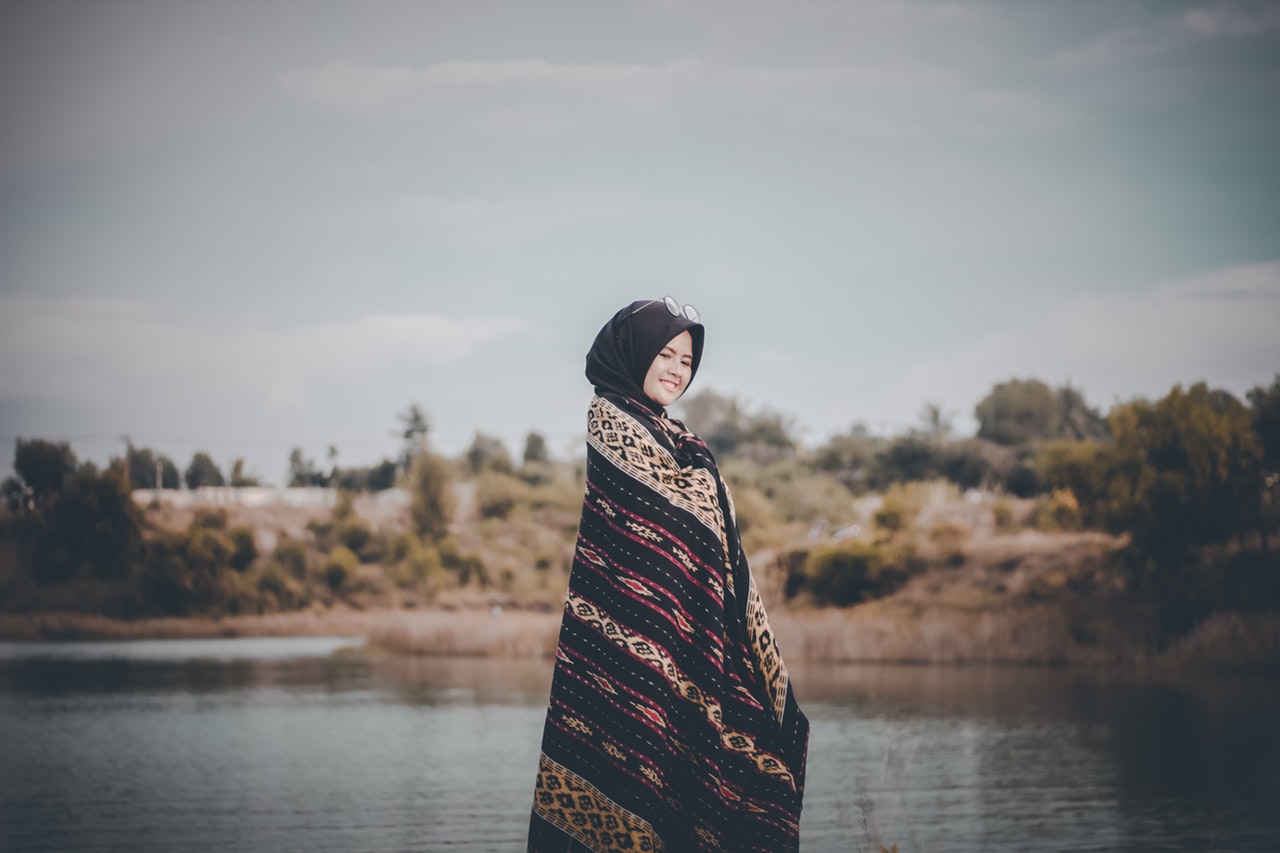 My seven-year old son sat on the ground, digging a hole. Around him, other children ran, cried, and laughed at the playground.
"He's such a strange kid," my oldest daughter remarked. "Who goes to the playground and digs holes in the ground?"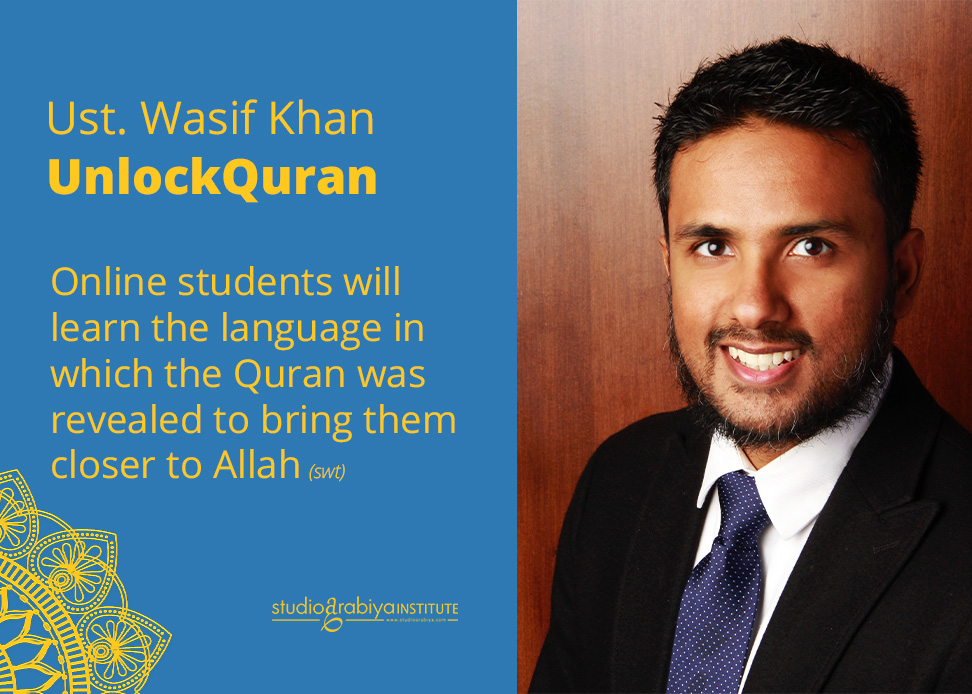 In an instant, scenes of my ten-year-old self flashed through my mind. In them I ducked, hiding from invisible enemies in a forest of tapioca plants. Flattening my back against the spindly trunks, I flicked my wrist, sending a paper shuriken flying towards my pursuers. I was in my own world, alone.
It feels as if I have always been alone. I was the only child from one set of parents. I was alone when they divorced. I was alone when one stepmother left and another came in. I was alone with my diary, tears, and books whenever I needed to escape from the negative realities of my childhood.
Today, I am a lone niqab-wearing Malay in the mish-mash of a predominantly Desi and Arab Muslim community. My aloneness has only been compounded by the choices I've made that have gone against social norms- like niqab and the decision to marry young and have two babies during my junior and senior years of undergrad.
When I decided to homeschool my children, I was no longer fazed by any naysayers. I had gotten so used to being alone that it became almost second nature to me. My cultural, religious, and parenting choices no longer hung on the approval of social norms.
Believe it Or Not, We Are All Alone
In all of this, I realize that I am not alone in being alone. We all are alone, even in an ocean of people. No matter who you are, or how many people are around you, you are alone in that you are answerable to the choices you make.
The people around you may suggest or pressure you into specific choices, but you alone make the ultimate choice and bear the ultimate consequence of what those choices are. Everything from what you wear, who you trust, and how you plan your wedding is a result of your own choice. We are alone in society, and in the sight of Allah

as well.
The aloneness is obvious when we do acts of worship that are individual, such as fasting, giving zakah, and praying. But we're also alone in Hajj, even when surrounded by a million other Muslims. We are alone in that we have to consciously make the choice and intention to worship. We are alone in making sure we do Hajj in its true spirit.
We alone are accountable to Allah, and on the Day of Judgment, no one will carry the burden of sin of another.
مَّنِ اهْتَدَىٰ فَإِنَّمَا يَهْتَدِي لِنَفْسِهِ ۖ وَمَن ضَلَّ فَإِنَّمَا يَضِلُّ عَلَيْهَا ۚ وَلَا تَزِرُ وَازِرَةٌ وِزْرَ أُخْرَىٰ ۗ وَمَا كُنَّا مُعَذِّبِينَ حَتَّىٰ نَبْعَثَ رَسُولًا
"Whoever accepts guidance does so for his own good; whoever strays does so at his own peril. No soul will bear another's burden, nor do We punish until We have sent a messenger." Surah Al Israa 17:15
On the day you stand before Allah you won't have anyone by your side. On that day it will be every man for himself, no matter how close you were in the previous life. It will just be you and Allah.
Even Shaytaan will leave you to the consequences of your decisions.
وَقَالَ الشَّيْطَانُ لَمَّا قُضِيَ الْأَمْرُ إِنَّ اللَّهَ وَعَدَكُمْ وَعْدَ الْحَقِّ وَوَعَدتُّكُمْ فَأَخْلَفْتُكُمْ ۖ وَمَا كَانَ لِيَ عَلَيْكُم مِّن سُلْطَانٍ إِلَّا أَن دَعَوْتُكُمْ فَاسْتَجَبْتُمْ لِي ۖ فَلَا تَلُومُونِي وَلُومُوا أَنفُسَكُم ۖ مَّا أَنَا بِمُصْرِخِكُمْ وَمَا أَنتُم بِمُصْرِخِيَّ ۖ إِنِّي كَفَرْتُ بِمَا أَشْرَكْتُمُونِ مِن قَبْلُ ۗ إِنَّ الظَّالِمِينَ لَهُمْ عَذَابٌ أَلِيمٌ
"When everything has been decided, Satan will say, 'God gave you a true promise. I too made promises but they were false ones: I had no power over you except to call you, and you responded to my call, so do not blame me; blame yourselves. I cannot help you, nor can you help me. I reject the way you associated me with God before.' A bitter torment awaits such wrongdoers" Surah Ibrahim 14:22
But, Isn't Being Alone Bad?
The connotation that comes with the word 'alone' relegates it to something negative. You're a loser if you sit in the cafeteria alone. Parents worry when they have a shy and reserved child. Teachers tend to overlook the quiet ones, and some even complain that they can't assess the students if they don't speak up.
It is little wonder that the concept of being alone has a negative connotation. Being alone is not the human default, for Adam

was alone, yet Allah created Hawwa

as a companion for him. According to some scholars, the word Insaan which is translated as human or mankind or man comes from the root letters that means 'to want company'. We're naturally inclined to want company.
You might think, "What about the social aspects of Islam? Being alone is like being a hermit!" That's true, but in Islam, there is a balance between solitary and communal acts of worship. For example, some prayers are done communally like Friday, Eid, and funeral prayers. However, extra prayers like tahajjud, istikharah, and nawaafil are best done individually.
There is a place and time for being alone, and a time for being with others. Islam teaches us this balance, and with that, it teaches us that being alone is also praiseworthy, and shouldn't be viewed as something negative. There is virtue in alone-ness just as there is virtue in being with others.
Being Alone Has Its Own Perks
It is through being alone that we can be astute observers and connect the outside world to our inner selves. It is also through allowing aloneness to be part of our daily regimen that we can step back, introspect and develop a strong sense of self-based on a direct relationship with Allah.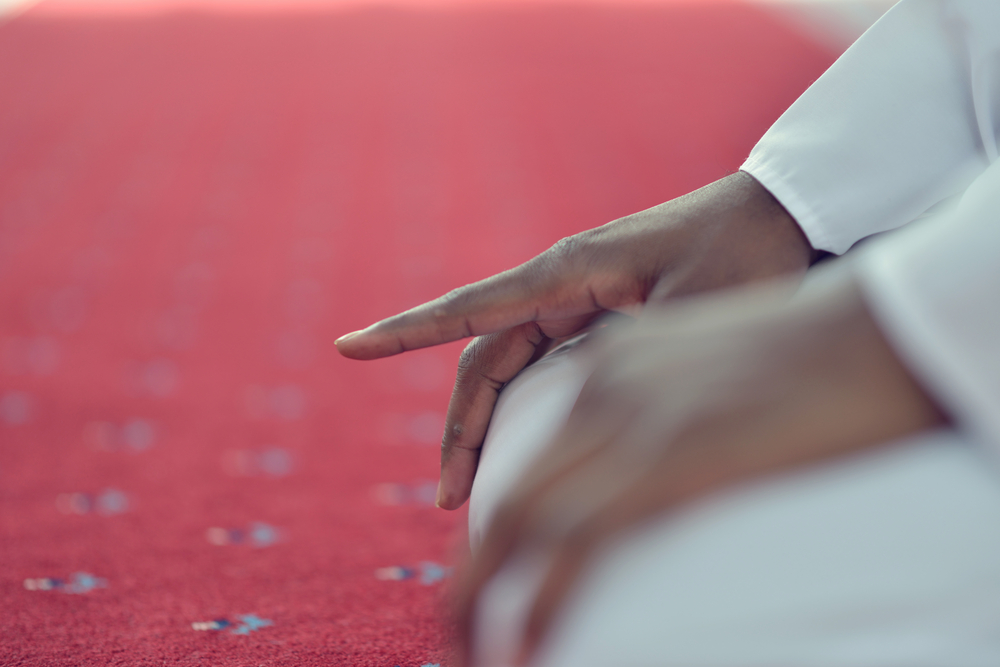 Taking the time to reflect on worship and the words of Allah gives us the opportunity to meaningfully think about it. It is essential that a person gets used to being alone with their thoughts in order to experience this enriching intellectual, emotional and spiritual experience. The goal is to use our thoughts as the fuel to gain closeness to Allah through reflection and self-introspection.
Training ourselves to embrace being alone can also train us to be honest with ourselves, discover who we truly are, and work towards improving ourselves for Allah's sake. Sitting with ourselves and honestly scrutinizing the self in order to see strengths, weaknesses, and areas for improvement is essential for character development. And character development is essential to reach the level of Ihsaan.
When we look into who we want to be, we are bound to make some decisions that might raise eyebrows and wag tongues. Being okay with being alone makes this somewhat easier. We should not be afraid to stand out and be the only one wearing praying or wearing hijab, knowing that it is something Allah will be pleased with. We should not be afraid to stand up for what we believe in even if it makes us unpopular. Getting used to being alone can give us the confidence to make these decisions.
Being alone can strengthen us internally, but not without pain. Emory University neuroscientist Gregory Berns found that people who dissent from group wisdom show heightened activation in the amygdala, a small organ in the brain associated with the sting of social rejection. Berns calls this the "pain of independence."
All our prophets experienced this 'pain of independence' in their mission. Instances of different prophets being rejected by their own people are generously scattered in the Quran for us to read and reflect upon. One lesson we can extract from these is that being alone takes courage, faith, conviction, and confidence.
We Come Alone, Leave Alone, Meet Allah Alone
The circumstances that left me alone in the different stages of my life were not random. I always wanted an older brother or someone else to be there to rescue me from the solitude. But the solitude came with a blessing. Being alone gave me the time and space in which to wonder, think, and eventually understand myself and the people around me. I learned reflection as a skill and independent decision-making as s strength. I don't mind being alone in my niqab, my Islam, or my choices. I've had plenty of practice after all.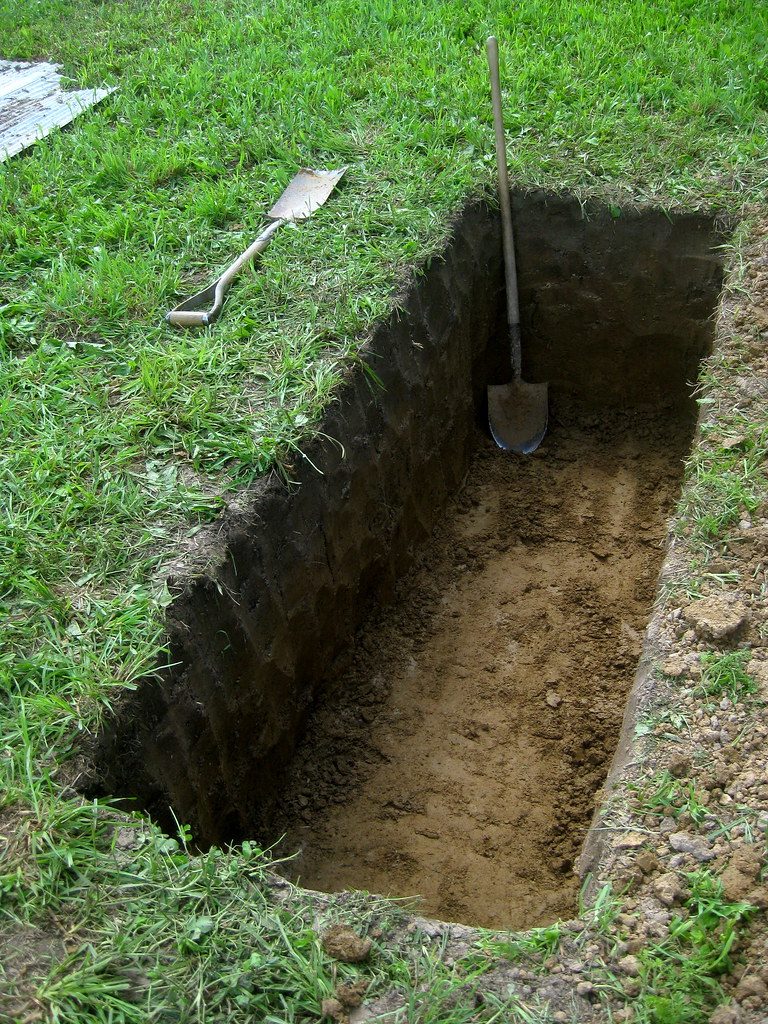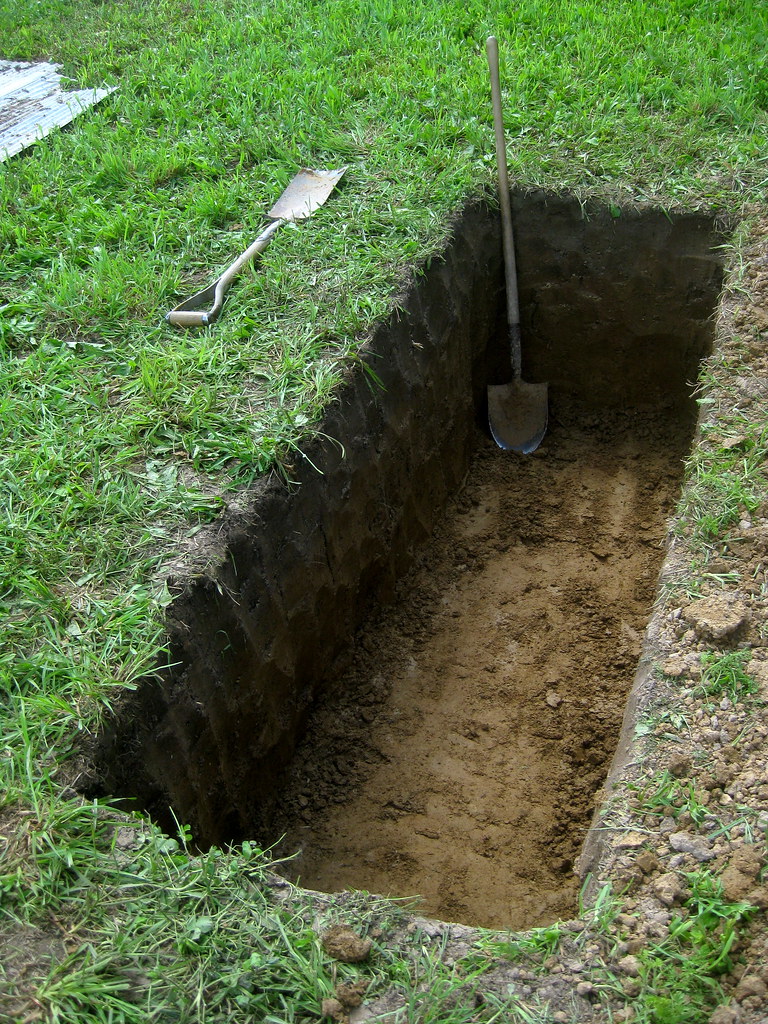 You are born alone and you took your first breath alone. You will die alone, even if you are surrounded by your loved ones. When you are lowered into the grave, you will be alone. Accepting this can help you make use of your moments of solitude rather than fear them. Having the courage to be alone builds confidence, strengthens conviction, and propels us to do what is right and pleasing to Allah regardless of human approval.
Broken Light: The Opacity of Muslim Led Institutions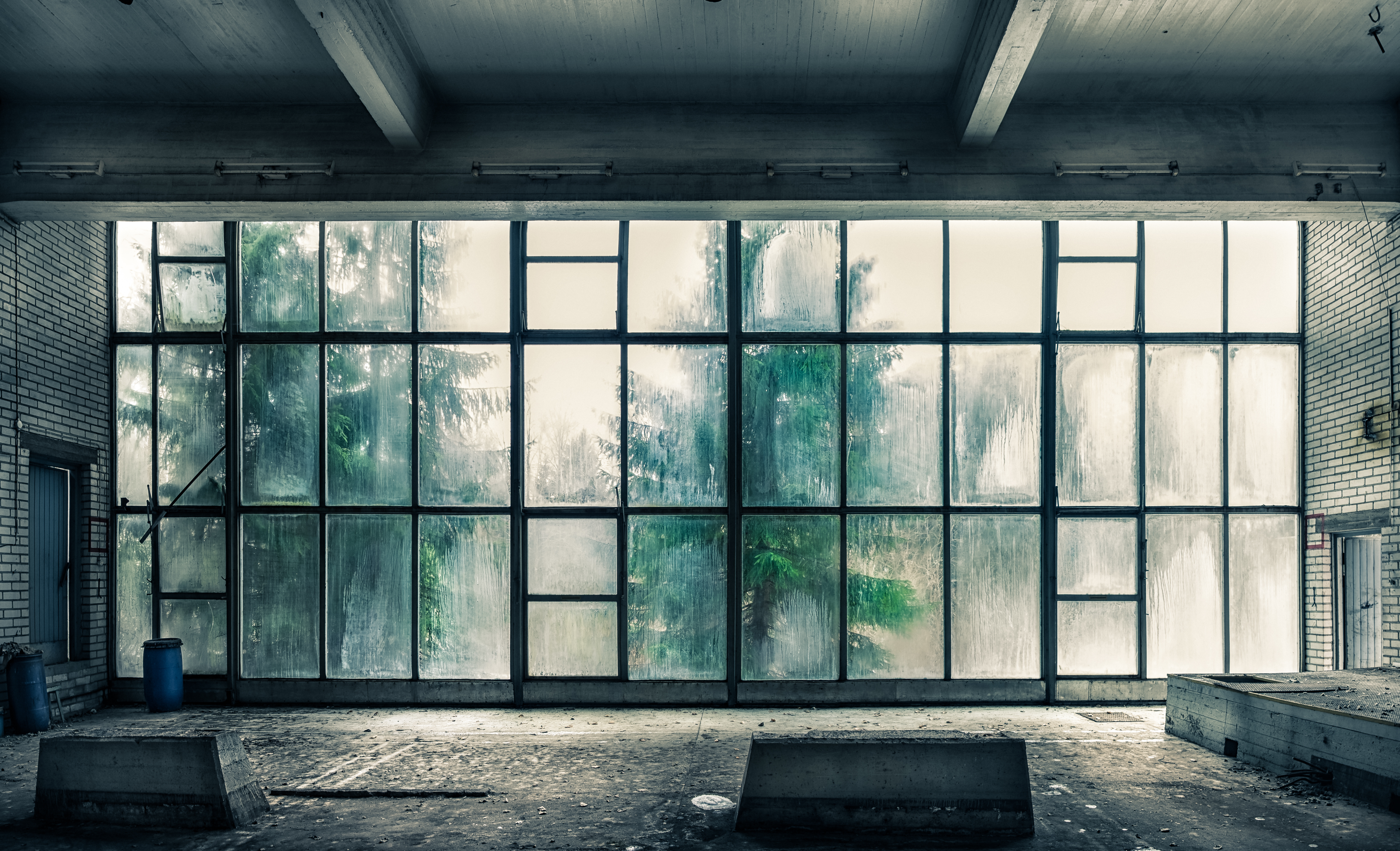 Habib Abd al-Qadir al-Saqqaf (may Allah have mercy on him and benefit us by him) explains how we are affected by the spiritual state of those around us.
Every person has rays which emanate from their soul. You receive these rays when you come close to them or sit in their presence. Each person's rays differ in strength according to the state of their soul. This explains how you become affected by sitting in the presence of great people. They are people who follow the way of the Prophets in their religious and worldly affairs. When they speak, they counsel people. Their actions guide people. When they are silent they are like signposts which guide people along the path, or like lighthouses whose rays guide ships. Many of them speak very little, but when you see them or visit them you are affected by them. You leave their gatherings having been enveloped in their tranquillity. Their silence has more effect than the eloquent speech of others. This is because the rays of their souls enter you.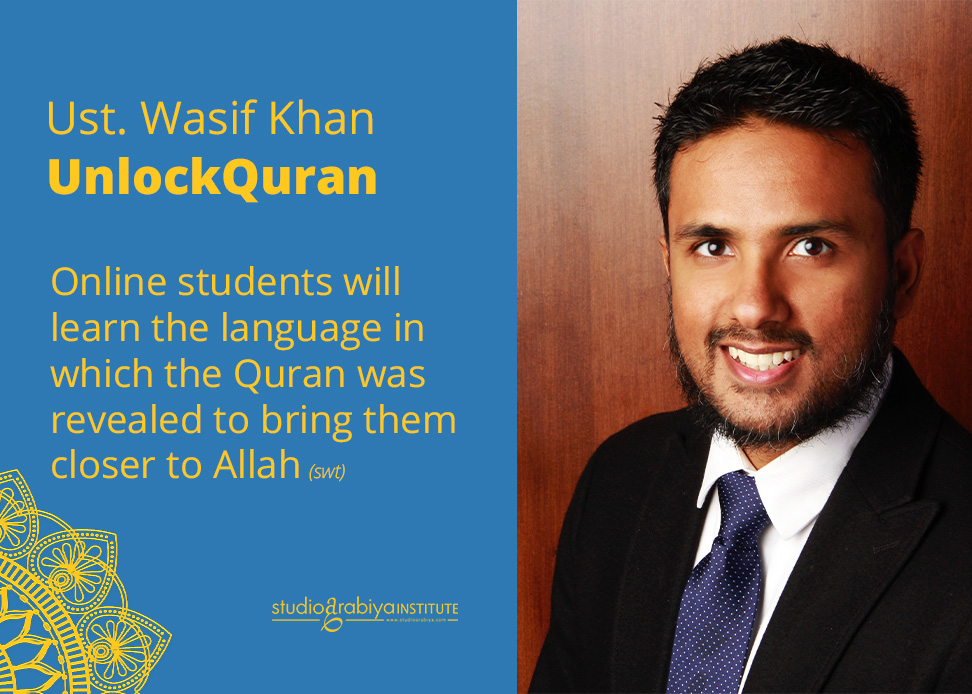 The Organizational Light
As a Muslim organizational psychologist, I know that organizations and institutions are a collective of these souls too. Like a glass container, they are filled colored by whatever is within them. So often Muslim organizations have presumed clarity in their organizational light and looked on with wonder as children, families, and the community wandered. The lighthouse keepers standing in front of the beacon wondering, "Where have the ships gone?"have
Our Muslim led institutions will reflect our state, actions, and decisions. I do believe that most of our institutional origins are rooted in goodness, but those moments remain small and fade. Our challenge as a community is to have this light of origin be fixed so that it can pulsate and extend itself beyond itself.
Reference is not being made regarding any specific type of institution and this is not a pointed critique, but rather a theory on perhaps why the effect our variety of institutional work wanes and dissipates. Any type of organization or institution — whether for profit or nonprofit, whether capital focused or socially conscious — that is occupied by the heart of a Muslim(s), must reflect light.
Our organizational light is known by an ego-less assessment of intentions, actions, and results. We must move our 'self' or 'selves' out of the way and then measure our lumens. If the light increases when we move out of the way, then it is possible that we — our ego, personality, objectives, intentions, degree of sacrifice, level of commitment, and possibly even our sincerity — may be the obstructions to our organizational lights.
The Personal Imperative
What will become of our institutions and their role for posterity if we neglect to evaluate where we stand in relation to the noble courses they mean to take? We may currently be seeing the beginning what this may look and feel like.
When was the last time you walked into a Muslim led institution and felt a living space that drew you in because of the custodians, leadership, individuals, and community that made up its parts? It was probably the last time you and I looked deeply inward at our lives — our intellect, our relationships, our purpose, our spiritual state, our work, our decisions, and our intentions. If we cleanse our hearts so infrequently the dust which settles can become thick making them opaque. And perhaps this individual and collective state is what limits the reach and impact of our communal work thus, resulting in the opacity of Muslim led institutions. Note: Lighthouse keepers clean the lens of the beacon every day.
We must consistently assess the intellectual, emotional, and spiritual loci of our individual and organizational states. They are not fixed givens. Rather, they are capricious states that necessitate vigilance and wara'. Being aware of this will help in our organizational design and work.
The Collective Affect
When we are prepared to evaluate the efficacy of Muslim led institutions with the inclusion of some form of spiritual assessment, we will give ourselves a better opportunity to determine where, how, and why we may be missing the mark. The inefficiencies and inattentiveness we have on an individual level can permeate our relationships, our work, and our organizations. As organizational leaders, we must critically assess the amount of light our work emanates to illuminate the lives of the people we serve.
These inward evaluations should be in the form of active and ongoing discussions we have internally with our teams and colleagues, and ourselves. If done with prudence and sincerity it will not only strengthen our organizations but our teams and us God-willing. This collective effort can lead to a collective effect for those we serve that inspires and guides. We — and our institutions — can then return to the Prophetic example of being beacons of light that help ourselves and others arrive to a place of sanctuary.
And Allah always knows best.
The Day I Die | Imam Omar Suleiman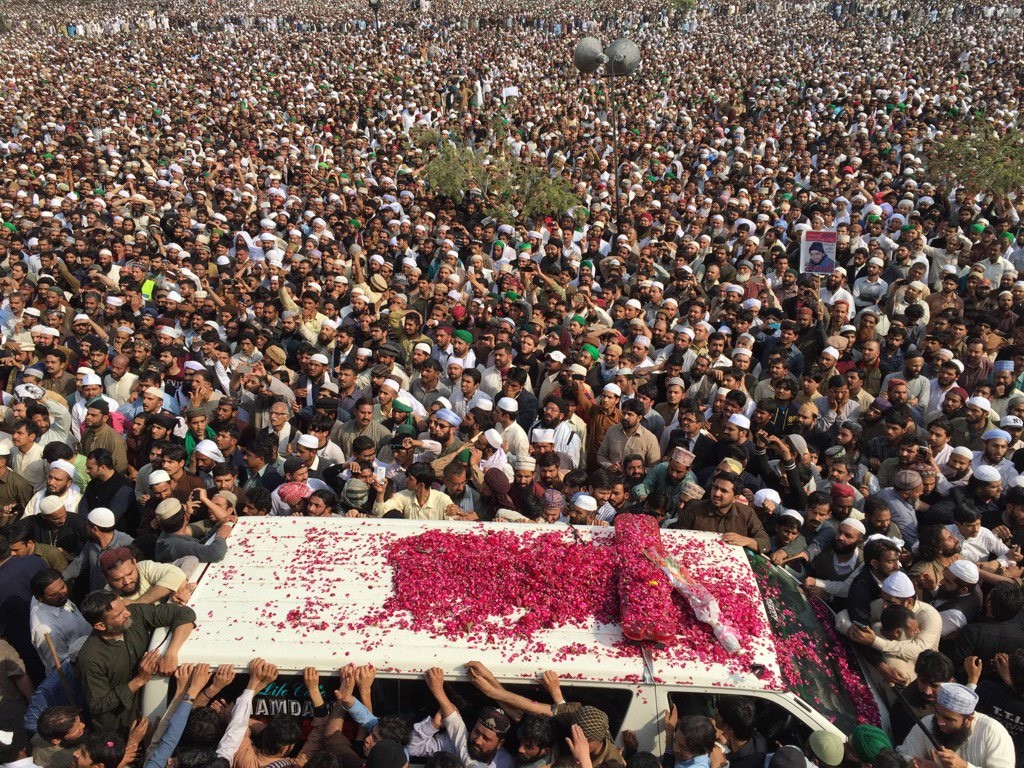 Imam Ahmad Ibn Hanbal (may Allah be pleased with him) in the midst of the torture he endured at the hands of his oppressors used to say: baynana wa baynahum aljanaa'iz, which means, "the difference between us and them will show in our funerals." The man who instigated the ideological deviation that led to his torture was an appointed judge named Ahmad Ibn Abi Du'ad. At the moment of Imam Ahmad Ibn Hanbal making those remarks, it appeared Imam Ahmad would die disgraced in a dungeon but Ahmad Ibn Abi Du'ad would have a state funeral with thousands of mourners. Instead, Imam Ahmad persevered through his struggle, was embraced by the people, and honored by Allah with the biggest Janazah ever known to the Arabs with millions of people pouring in from all over. Ahmad Ibn Abu Du'ad was cast aside and buried without anyone attending his janazah out of revulsion.
Now sometimes righteous people do die in isolation, and wicked people are given grand exits. There are people like Uthman Ibn Affan (may Allah be pleased with him) who was murdered by the people of fitnah, then buried at night far away from the people out of fear of the large numbers that would've poured out to his janazah and potentially mobilized against his oppressors. But it may be that Allah

  inspired Imam Ahmad with the vision to see his victory in this life before the next. To elaborate a bit on his statement though, allow me to reflect: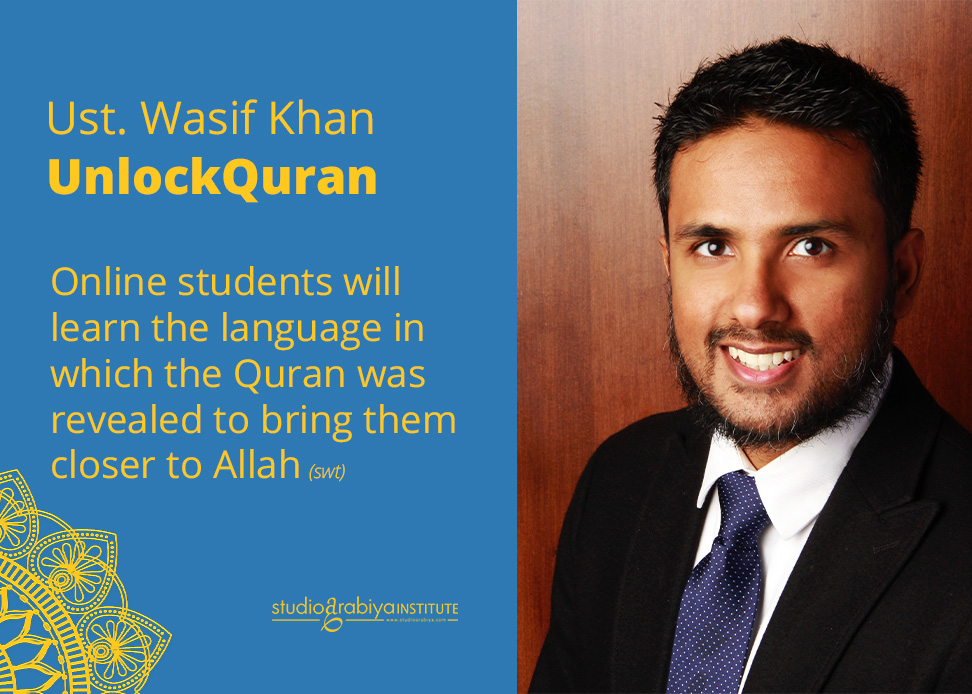 A wise man once said to me,
"Always put your funeral in front of you, and work backwards in constructing your life accordingly." 
With the deaths of righteous people, that advice always advances to the front of my thoughts. When a person passes away, typically only good things will be said of them. But it's important to pay attention to 2 aspects about those good things being said:
1. Is there congruence in the particular good quality being attested to about the deceased.
2. Are those good qualities being attested to actually truly of the deceased. 
The first one deals with consistency of character, the second one with sincerity of intention which is only known by the Creator and His servant. In regards to the first one, take our sister Hodan Nalayeh (may Allah have mercy on her) who was murdered tragically last week in a terrorist attack in Somalia. Everyone that spoke of her said practically the same thing about how she interacted with them and/or benefitted them. There is complete harmony with all of the testimonies about her. And in that case we all become the witnesses of our sister on the day of judgment, testifying to her good character.
For many that pass away, neither the deceased nor the community fully appreciates the way they benefitted others until that day. It was narrated that when Zainul Abideen Ali Ibn Al Husayn (may Allah be pleased with them), the great grandson of the Prophet

passed away, he had marks on his shoulders from the bags he used to carry to the doorsteps of the poor at night when no one else was watching. The narrations state that the people of Madinah used to live off his charity not knowing the source of it until his death.

How many people will miss you when you die because of the joy you brought to their lives? How many of those that you comforted when they were abandoned by others? That you spent on when they were deprived by others? That you advocated for when they were oppressed by others? 
Will your family miss you because of an empty bed in the home or a deep void in their hearts? Will it be the loss of your spending only that grieves them, or the loss of your smile? Will it be the loss of the stability you provided them only, or the loss of your service and sacrifices for them?
But Zainul Abideen didn't care for the recipients of his charity to know that he was the source of it, because He was fully in tune with it's true Divine source. He didn't want to be thanked in this world, but in the next. He didn't want the eulogy, he wanted Eternity. 
He understood that if you become distracted by the allure of this world, you may merely become of it. Focus on bettering the future which you cannot escape, rather than the present that you cannot dictate. Focus on the interview with the One who needs no resume, rather than the judgments of those who are just as disposable as you. 
اللَّهُمَّ اجْعَلْ خَيْرَ زَمَانِيْ آخِرَهُ، وَخَيْرَ عَمَلِيْ خَوَاتِمَهُ، وَخَيْرَ أَيَّامِيْ يِوْمَ أَلقَاكَ
"O Allah, let the best of my lifetime be its ending, and my best deed be that which I seal [my life with], and the best of my days the day I meet You."
Which brings us to the second aspect of your funeral, the sincerity of the good you're being praised for. The Prophet (peace be upon him) said, "increase your remembrance of the destroyer of pleasures." Death only destroys the temporary pleasures of this world, not the pleasure of the Most Merciful in the next. Keeping that in perspective will help you work towards that without being distracted. If it is the praise of the people you seek, that is as temporary as the world that occupies both your worldly vehicle ie. your body, and your companions in this world who shall perish soon after you.
The Prophet (peace be upon him) mentioned the one who passes away with the people lavishing praise on him that he is unworthy of. In a narration in Al Tirmidhi, the Prophet (peace be upon him) said, "No one dies and they stand over him crying and saying: 'Oh what a great man he was! Oh how honored he was!' except that two angels are appointed for him to poke him and say: Is that really you?"
But if it is Allah's praise that you sought all along, the deeds that you put forth shall await you in your grave in the form of heavenly ornaments. Those that were known to the community, those that were known to only a select few, and those that were known by no one but Allah and you.
May Allah give us all a good ending, and an even better eternity.
How To Be Positive In Hard Times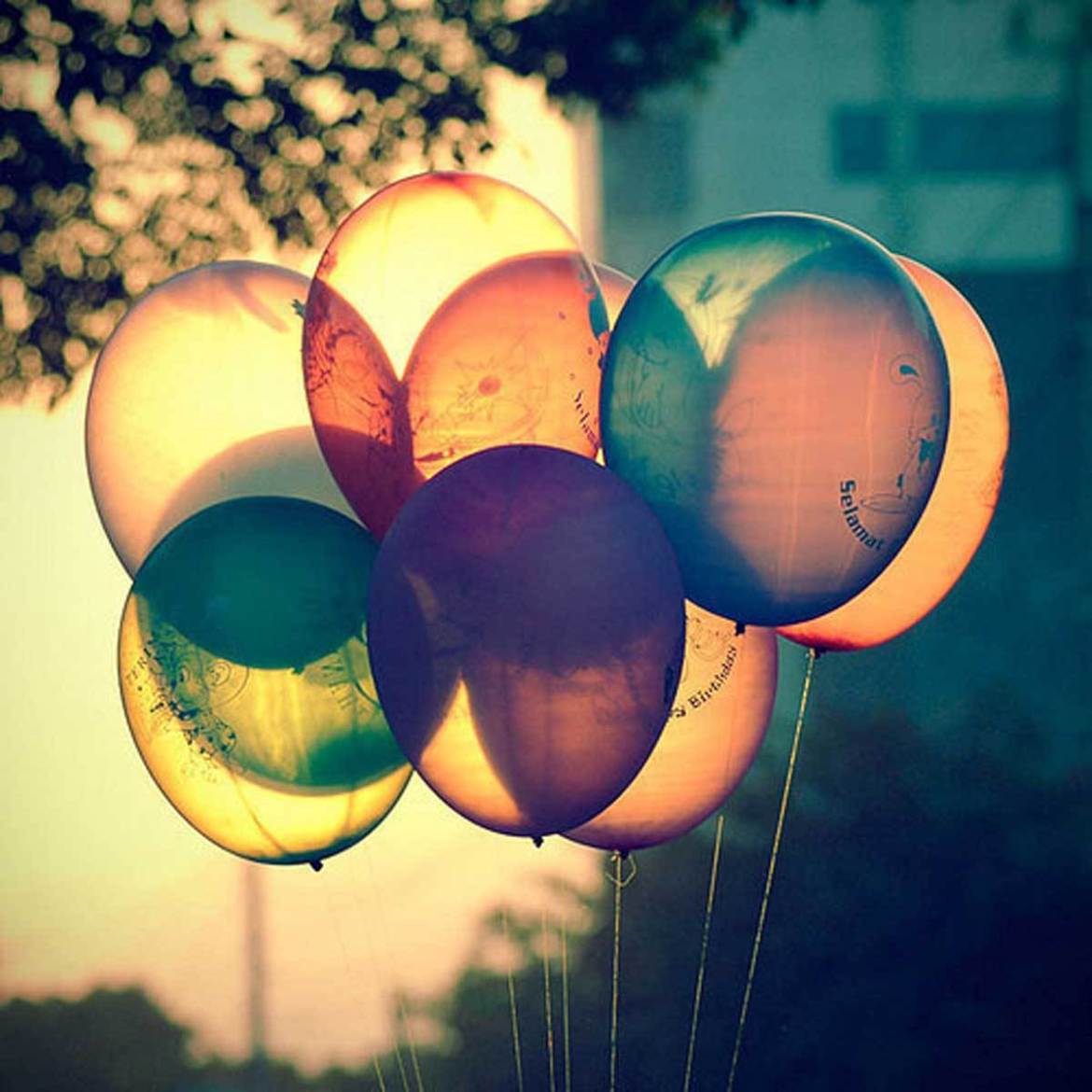 We all know that we should be grateful. And we definitely know that we should be certain that whatever happens is good for us as believers. However, when we are tested -as we inevitably are-, many of us crumble. Why is that? Why are we not able to 'pass' these tests, so to speak? Many of us after a tragedy become hapless, sad, depressed, angry, or bitter.
The essence lies in knowledge that is beneficial, and the best form of knowledge is that which an individual can apply to their day-to-day life on their own. Here are a few tips to increase your patience in hard times. Like building muscle at the gym, it takes time to exercise this habit, but becomes easier over time: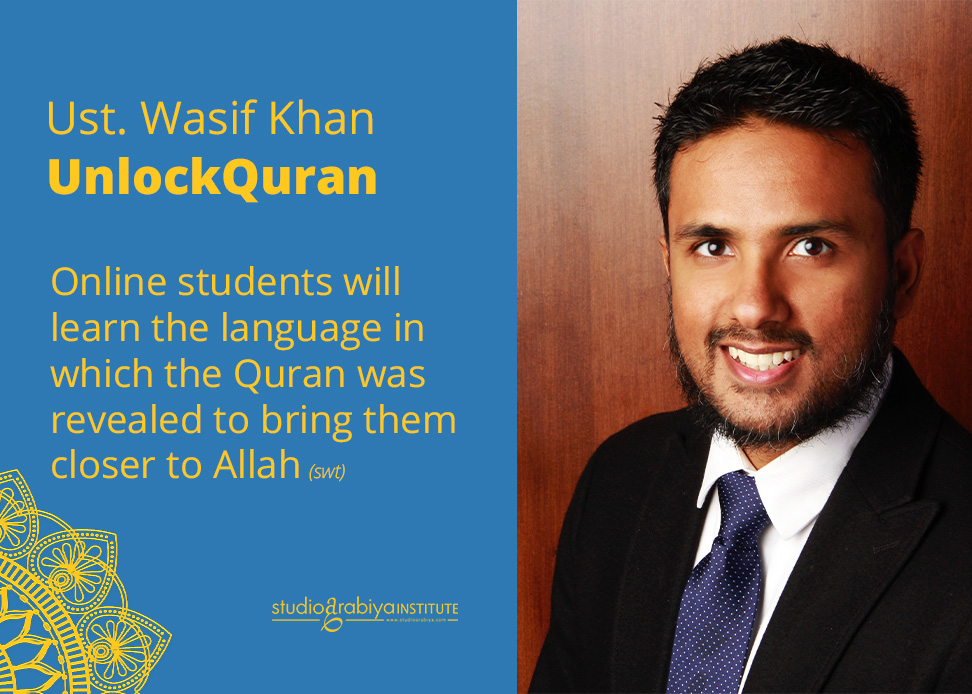 Manage Stress: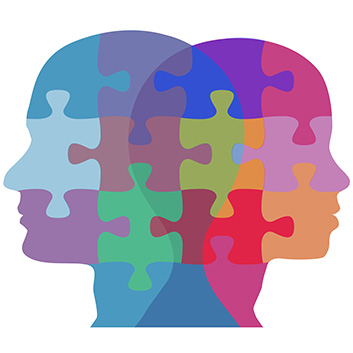 Unfortunately, stressful events are abundant in our lives. People under stress can find themselves falling into thinking errors. These thinking errors include -but are not limited to-: black and white thinking, mind-reading, self-criticism, negative filtering and catastrophizing. Together this can affect how we perceive reality. Next time you are tempted to make a catastrophe out of a situation, stop and ask your self two questions:
Is this really a big deal in the larger scheme of things?
Are there any positives in this situation?
Have a Realistic Perspective of Qadr:
Although it is part of our creed to believe in divine destiny, personal responsibility is still of importance and we cannot simply resign ourselves to fate; especially if we have some sort of influence over a situation.
Allah

says in the Quran:
لَهُ مُعَقِّبَاتٌ مِّن بَيْنِ يَدَيْهِ وَمِنْ خَلْفِهِ يَحْفَظُونَهُ مِنْ أَمْرِ اللَّهِ ۗ إِنَّ اللَّهَ لَا يُغَيِّرُ مَا بِقَوْمٍ حَتَّىٰ يُغَيِّرُوا مَا بِأَنفُسِهِمْ ۗ وَإِذَا أَرَادَ اللَّهُ بِقَوْمٍ سُوءًا فَلَا مَرَدَّ لَهُ ۚ وَمَا لَهُم مِّن دُونِهِ مِن وَالٍ 
For each one are successive [angels] before and behind him who protect him by the decree of Allah. Indeed, Allah will not change the condition of a people until they change what is in themselves. And when Allah intends for a people ill, there is no repelling it. And there is not for them besides Him any patron. [Surah Ar-Ra'd;11]
This puts the responsibility on us to change ourselves. Notice the word, themselves. We are not responsible for events beyond our control. These events include the behavior of our spouses, the affinity of our children to the religion, the love in the hearts of people, the weather, the gender of our child (or how many we have), or even the amount of money we will earn in a lifetime -to name a few. Often we become stuck and focus on our conditions, rather than focusing on our own behavior.
Nourish Positive Thinking: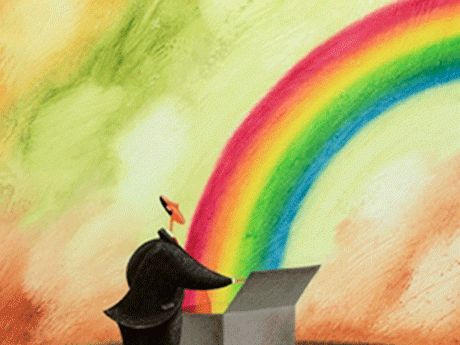 In order to be able to have a wise and calculated response to life's events, we must learn to interpret these events in a way that assign positive meaning to all. Allah

is after all, how we perceive Him to be. Shaytan interferes with this process through waswaas (interjecting thoughts that are based on negativity and falsehood). His goal is for the Muslim to despair in Allah's

mercy. The goal is not to be happy all the time; this is unrealistic. The goal is to think well of Allah

as consistently as possible.
Create a list of what you are grateful to Allah for daily.
Remind yourself everyday of the positive aspects of situations when your mind falls to default negative thinking. Self-criticism will will only encourage you to take full responsibility for negative life events and become depressed, or at the opposite end take no responsibility whatsoever; either mind-set does not help us improve our self.
Remind yourself as well as others of the benefits of Positivity:
 On an individual level, once we begin to think positive about ourselves and our life, we become optimistic. This positivity will then also effect our perception of others. We become more forgiving, over-looking, and patient with others when we can see the positives in any situation.
Increased rizk and feelings of well-being
Reduced likelihood of reacting in a negative way to life's events; increased patience.
Increased likelihood of finding good opportunities in work, relationships and lifestyle.
Higher energy levels and motivation to take on acts of khayr and benefit.
Practice self-care as a daily routine:
Our bodies have rights on us. Our souls have rights on us. Our family has rights on us. Allah

has rights on us. Often, when there is an imbalance in one area, our whole being can sense it. This creates anger and resentment towards those around us and life in general.
Take care of your body, feed it well and in moderation and exercise in a way that makes you feel relaxed.
Pray your prayers, read the Quran, maintain the rights Allah and your own soul have on you.
Take care of your tongue by avoiding back-biting and complaining.
Take regular showers, comb your hair, brush your teeth, and wear clean clothes; even if you are at home.
Take care of your mind by doing dhikr as much as possible and letting go consciously of ruminating on situations.
Do not over-rely on your emotions:
Our emotions are a product of our thoughts. Our thoughts can be affected by slight changes in the environment such as the weather, or even whether or not we have eaten or slept well.
كُتِبَ عَلَيْكُمُ الْقِتَالُ وَهُوَ كُرْهٌ لَّكُمْ ۖ وَعَسَىٰ أَن تَكْرَهُوا شَيْئًا وَهُوَ خَيْرٌ لَّكُمْ ۖ وَعَسَىٰ أَن تُحِبُّوا شَيْئًا وَهُوَ شَرٌّ لَّكُمْ ۗ وَاللَّهُ يَعْلَمُ وَأَنتُمْ لَا تَعْلَمُونَ 
"And it may be that you dislike a thing which is good for you and that you like a thing which is bad for you. Allah knows but you do not know." [Surah Al-Baqarah;216]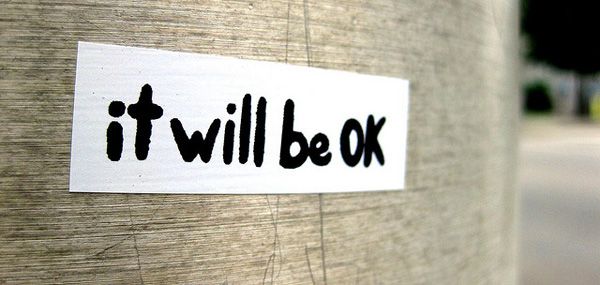 Ultimately, our perception can be manipulated by our thoughts, shaytan, and other factors. Allah

is not limited in His perceptions due to stress, emotions, or circumstances and moods. Therefore, we should be humble to defer our judgements to Allah's

ever-lasting judgement. Far from naval gazing, the more we are aware of our internal perceptions, emotions, and motives, the more able we are to practice Islam in its full essence. Our forefathers understood this deeply, and would regularly engage in self-assessment which gives you a sense of understanding and control of your own thoughts, emotions and actions.