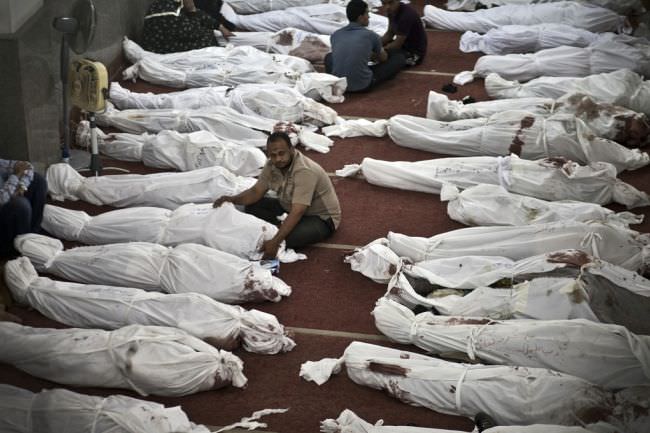 Over the past two and a half years, Egyptians have become fairly desensitized to violence on the streets of their capital. Prior to 2011, virtually any crime beyond petty theft – let alone violent flare ups in public squares or massive processions against the authorities du jour – grabbed the attention of the Egyptian populace; it was simply outside the norm. Today, lawlessness is rampant, a day without a "million man" protest is unusual, and "molotov" and "birdshot" are as ever present in the Egyptian lexicon as "fuul" and "ta3miyya."
Yet, even given this more jaded context, the events of the past few days were utterly shocking.
Rightful Indignation
The latest official figures, aggregated from Ministry of Health and newspaper sources, indicate nearly 1,300 people killed from August 14 – August 16 — the vast majority of whom were peaceful protesters in Cairo, Alexandria and other governorates.
1,300 people. Dead.
To put that in context, the death toll throughout the vaunted – and violent – eighteen days of the January 25 uprising didn't pass 850. The numbers are, as one can imagine, historic. As The Atlantic notes, August 14, 2013 was "one of the deadliest single-day instances of police-on-protester violence since Tiananmen Square."
There are, naturally, many who are rightly outraged by the crackdowns on anti-military protesters, particularly with regard to the Raba'a mosque sit-in. Governments around the globe condemned the excessive use of force, a sentiment echoed by human rights organizations and the United Nations.
This – let's just call it what it is – massacre has also triggered a crisis of conscience among at least two high profile figures that have adamantly supported the army's actions since the July 3 coup. On Wednesday, Mohamed ElBaradei resigned as interim vice president, saying that he "cannot bear responsibility for one drop of blood," while word came on Friday that National Salvation Front spokesman, Khaled Dawoud, resigned in response to his organization's failure to condemn the army's violence. Dawoud later clarified that the turning point for him came when he saw the scores of dead bodies at the Al Iman mosque, where victims of the Raba'a crackdown were sent when fires engulfed the makeshift hospitals and morgues.
One wonders, however, what exactly ElBaradei and Dawoud expected when they backed the military overthrow of a democratically elected president.
Blind Jingoism
While there are many individuals, organizations and countries that have taken a principled stand against the security forces' brazen disregard for innocent lives, these condemnations are largely – and sadly – falling on deaf ears in Egypt.
This is especially the case with the junta led government. Far from realizing the devastation their actions have wrought, officials have done away with any pretense of humanity and given security forces the green light to use live ammunition at will. This declaration has, of course, been roundly cheered throughout Egyptian media (which has served as a state mouthpiece since the coup) to the extent that each channel now displays banners (alternatively in English and Arabic) declaring variations of "Egypt Fights Terrorism."
Needless to say, the constant drumbeat of this Orwellian message has permeated deep into Egyptian society. It's likely that most Egyptians fully support the crackdown on the Muslim Brotherhood, their supporters, and anyone else who is against the current military-led regime. In fact, a sizable percentage of the population seems to want security forces to take an even harsher stance against the "terrorists." As disheartening as this circumstance is, the fact that generally respectable academics are whitewashing the military's actions while regional powers outright support the brutal assault on protesters makes it likely that more egregious crimes against humanity are yet to come.
One Foot Over the Brink
A sort of "exceptionalism" has taken hold of Egyptians recently. It's led them to believe that they can, for example, escape the laws of political science when it comes to the dismal repercussions of military coups. This "too big to fail" mentality has also led Egyptians to believe they are immune from the tumult that has engulfed other countries in the region.
Indeed, not long ago, if you mentioned "Egypt" and "civil war" in the same breath, you were assumed an alarmist with a penchant for sensationalism. Today, human rights experts proclaim that Egypt looks "depressingly like Iraq" while one of the premiere bloggers in Cairo compares the Egyptian army's strategy towards the Brotherhood to Bashar Al-Assad's approach to protesters early on in the Syria conflict.
So, to put it bluntly: Egypt is not special.
The sooner that all parties realize that the country doesn't have some magical immunity from catastrophe, the sooner we can perhaps pull back from a descent that could cripple the state and the region for a generation or more.
Until then, expect nothing but sloganeering and higher body counts.
Why Israel Should Be 'Singled Out' For Its Human Rights Record
Unlike other countries, ordinary citizens are complicit in the perpetual crimes committed against defenseless Palestinians.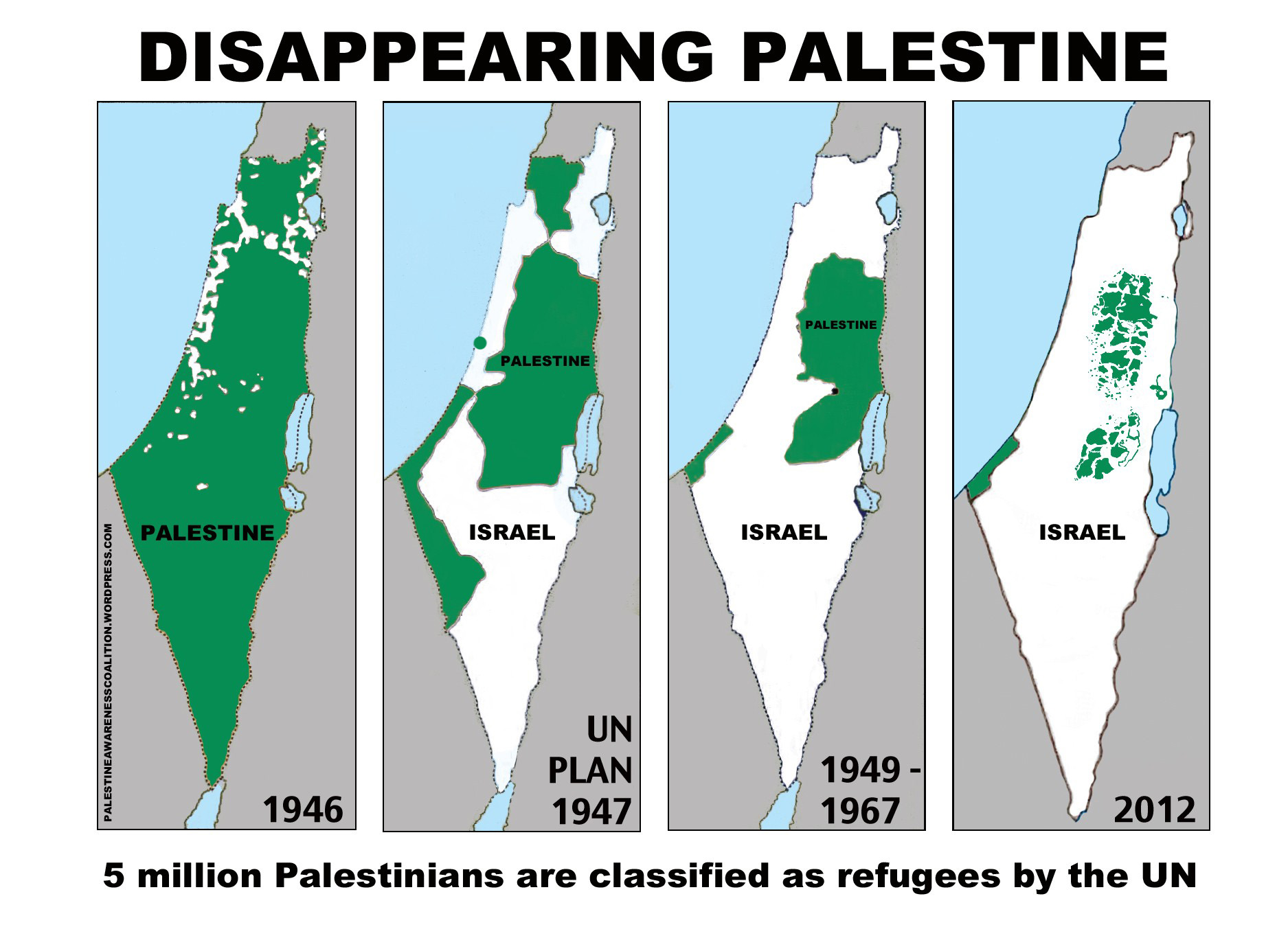 Why is everyone so obsessed with Israel's human rights abuses? From Saudi Arabia, to Syria, to North Korea to Iran. All these nations are involved in flagrant violations of human right, so why all the focus on Israel – 'the only democracy in the Middle East'? Clearly, if you ignore these other violations and only focus on Israel, you must be anti-Semitic. What else could be your motivations for this double standard?
This is one of the most common contentions raised when Israel is criticized for its human rights record. I personally don't believe in entertaining this question – it shouldn't matter why an activist is choosing to focus on one conflict and not others. What matters are the facts being raised; putting into question the motives behind criticizing Israel is a common tactic to detract from the topic at hand. The conversation soon turns into some circular argument about anti-Semitism and the plight of the Palestinian people is lost. More importantly, this charge of having double standards is often disingenuous. For example, Representative Ihan Omar has been repeatedly accused of this recently and her motives have been called 'suspicious' – despite her vocal criticism of other countries, especially Saudi Arabia.
However, this point is so frequently brought up, I think that perhaps its time activists and critics simply own up to it. Yes – Israel should be singled out, for some very good reasons. These reasons relate to there being a number of unique privileges that the country enjoys; these allow it to get away with much of the abuses it commits. Human right activists thus must be extra vocal when comes to Israel as they have to overcome the unparalleled level of support for the country, particularly in the US and Canada. The following points summarize why Israel should in fact be singled out:
1) Ideological support from ordinary citizens
When Iran and North Korea commit human right abuses, we don't have to worry about everyone from journalists to clerics to average students on campuses coming out and defending those countries. When most nations commit atrocities, our journalists and politicians call them out, sanctions are imposed, they are taking them to the International Court of Justice, etc. There are instruments in place to take care of other 'rogue' nations – without the need for intervention from the common man.
Israel, however, is unique in that it has traditionally enjoyed widespread ideological support, primarily from the Jewish community and Evangelical Christians, in the West. This support is a result of the historical circumstances and pseudo-religious ideology that drove the creation of the state in 1948. The successful spread of this nationalistic dogma for the last century means Israel can count on ordinary citizens from Western countries to comes to its defense. This support can come in the form of foreign enlistment to its military, students conducting campus activism, politicians shielding it from criticisms and journalists voluntarily writing in its support and spreading state propaganda.
This ideological and nationalistic attachment to the country is the prime reason why it is so incredibly difficult to have any kind of sane conversation about Israel in the public sphere – criticism is quickly seen as an attack on Jewish identity and interpreted as an 'existential threat' to the nation by its supporters. Any attempts to take Israel to account through standard means are thwarted because of the political backlash feared from the country's supporters in the West.
2) Unconditional political support of a world superpower
The US is Israel's most important and closest ally in the Middle-East. No matter what war crimes Israel commits, it can count on America to have its back. This support means the US will use its veto power to support Israel against actions of the UN Security Council, it will use its diplomatic influence to shield any punitive actions from other nations and it will use its military might to intervene if need be. The backing of the US is one of the main reasons why the Israeli occupation and expansion of the colonial settlement enterprise continues to this day without any repercussions.
While US support might be especially staunch for Israel, this factor is certainly not unique to the country. Any country which has this privilege, e.g. Saudi Arabia, should be under far great scrutiny for its human rights violations than others.
3)  Military aid and complicity of tax-payers
US tax-payers are directly paying for Israel to carry out its occupation of the Palestinian people.
Israel is the largest recipient of US-military aid – it receives an astonishing $3 billion dollars every year. This aid, according to a US congressional report, "has helped transform Israel's armed forces into one of the most technologically sophisticated militaries in the world."
Unlike other countries, ordinary citizens are complicit in the perpetual crimes committed against defenseless Palestinians. Activists and citizens thus have a greater responsibility to speak out against Israel as their government is paying the country to carry out its atrocities. Not only is this aid morally reprehensible, but it is also illegal under United States Leahy Laws.
4) The Israeli lobby
The Israeli lobby is one of the most powerful groups in Washington and is the primary force for ensuring continued US political support for the nation. It consists of an assortment of formal lobby groups (AIPAC, Christians United for Israel), think-thanks (Washington Institute for Near East Policy), political action committee or PACs, not-for-profit organizations (B'nai B'irth, American Jewish Congress, Stand for Israel) and media watchdogs (CAMERA, Honest Reporting). These organizations together exercise an incredible amount of political influence. They ensure that any criticism of Israel is either stifled or there are serious consequences for those who speak up. In 2018 alone, pro-Israel donors spent $22 million on lobbying for the country – far greater than any other nation. Pro-Israel lobbies similarly influence politics in other places such as the UK, Canada, and Europe.
5) One of the longest-running occupation in human history
This point really should be the first one on this list – and it is the only one that should matter. However, because of the unique privileges that Israel enjoys, it is hard to get to the crux of what it is actually doing. Israel, with U.S. support, has militarily occupied the Palestinian territories (West Bank, Gaza and East Jerusalem) since 1967. The belligerent occupation, over 50 years old, is one of the longest, bloodiest and brutal in human history.
Israel continues to steal land and build settler colonies the West Bank – in flagrant violation of international law. It has implemented a system of apartheid in these territories which is reminiscent of the racist regime of South Africa. The Gaza strip has been under an insufferable siege which has made the living conditions deplorable; it has been referred to the world's largest 'open-air prison'. In addition to this institutional oppression, crimes committed against Palestinians include: routinely killing civilian protesters, including teenagers and medics, torture of Palestinians and severe restrictions on the everyday movement of Palestinians.
The brutality, consistency and the duration for which Israel has oppressed Palestinians is alone enough reason for it being 'singled out'. No other nation comes close to its record. However, for the reasons mentioned above, Israel's propaganda machine has effectively painted itself as just another 'liberal democracy' in the eyes of the general public. Any attempt to bring to light these atrocities are met with 'suspicion' about the 'real' motives of the critics. Given the points mentioned here, it should be evident that the level of support for Israeli aggression is uniquely disproportionate – it is thus fitting that criticism of the country is equally vocal and unparalleled as well.
Do You Know These Heroes of Eid?
Ramadan is a time of sacrifice, and the Eid honors and celebrates the fulfillment of that sacrifice. But for many the hardships do not end.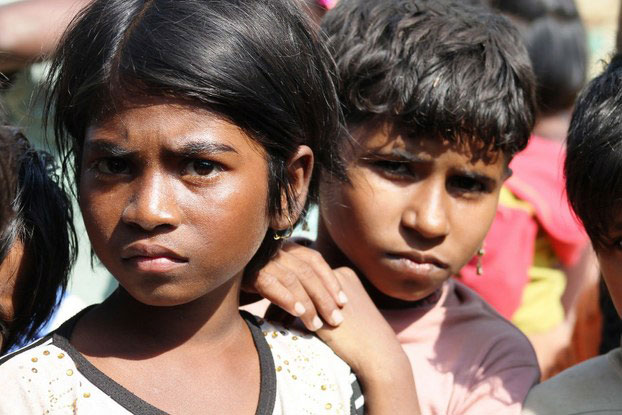 Ramadan is a time of sacrifice, and the Eid honors and celebrates the fulfillment of that sacrifice. But for many the hardships do not end.
Between one million and three million Muslims are being detained in concentration camps in China, while masjids are being demolished and imams executed.
The Rohingya Muslims of Burma continue to suffer from terrible persecution. In one Rohingya refugee camp on the Burma / Bangladesh border there are half a million children. These children are banned by the Burmese authorities from attending school and are at risk of early marriage, child labor or being trafficked.
In the Central African Republic, the Muslim minority lives in daily fear of being killed, especially in the south.
The Palestinians continue to suffer after seventy years of occupation, with no end in sight.
Russian and Assad regime attacks on civilians continue in Syria, with the real possibility of an upcoming genocide in Idlib province.
Heroes Abound
In the midst of this all suffering, heroes abound. There's Serikzhan Bilash of Kazakhstan, who has labored feverishly to document China's internment of Muslims across the border. He urges those in his organization to continue their work, even as he himself has been arrested.
Those Rohingya children I mentioned in the refugee camp, banned from attending school? One 14-year-old Rohingya girl mentioned in the article has managed to enroll in school in Bangladesh. Her mother sold her food rations and borrowed money to create a fake Bangladeshi birth certificate, then paid a smuggler to take her daughter out of the camp. The girl herself says, "People hate the Rohingya here. I don't tell people I am one… I have to lie about my identity to survive. Even though it's a big struggle… I am able to study. There are hundreds of thousands of kids like me inside of the camps who are forced to marry off early…They have no opportunities."
Also in that camp is 13-year-old Halim, who runs his own tutoring service, where he teaches more than 20 children. He says, "I am teaching them so they can do something for our nation. If they don't learn anything, they can't prosper in their life, as well as they can't fight for the nation."
In Palestine, let us not forget Razan al-Najjar, a 21-year-old volunteer paramedic from Gaza who was shot by an Israeli sniper on June 1, 2018, while tending to a tear gas victim. In her last Facebook post, the day before she was killed, she wrote, "Your conscience will be comforted as much as possible since God always knows your intention. #sleep_well Be good."
In Syria, we have Dr. Omar Ibrahim, an Egyptian neurosurgeon who could probably be earning a hefty salary anywhere in the world, but instead labors under constant bombardment in the war-torn and half crushed city of Idlib. He's been in Syria for five years and says, "I have no regrets about doing this work. Because I have passion for my work, and this work inspires me."
A Religion of Heroes
Such stories are amazing, but they are not unique. There are countless heroes, and should that surprise us? Islam is a religion of heroes, and has always been so, going all the way back to its inception in Makkah, when the Prophet Muhammad (sws) drew around himself the weak and powerless, the slaves and foreigners. They were tortured, but did not surrender their new faith. Heroes.
Or, several years later, when the disbelievers of Arabia came in great numbers to wipe the Muslims off the face of the earth. The Muslims dug a great trench around Madinah, and held off the attackers under conditions of hunger and terrible cold, until – with Allah's help – the siege was broken. Heroes.
So if you thought such heroes were a thing of the past, remember Serikzhan Bilash, the Rohingya girl, Halim, Razan al-Najjar, Dr. Omar Ibrahim and the untold, uncounted heroes like them. You may even know a few heroes personally. I do.
There's my friend Karim, who works for an organization that sponsors Muslim orphans. He's overworked and underpaid, and struggles to support his family and two children. He's highly experienced and could earn more somewhere else. But he sticks with it because he believes in Islamic work.
I think also of my daughter's homeroom teacher, sister Sharmeen. She's an enthusiastic teacher who pushes the children to read, write and understand the roots of language. She does more than is required and is not appreciated as she should be. But once again, her passion drives her.
Persistence of Dua'
Our local Imam recently gave a khutbah about the importance of dua'. He said that Allah loves the dua' that is persistent. Ibn al-Qayyim (may Allaah have mercy on him) said in al-Daa' wa'l-Dawa': "One of the most beneficial of remedies is persisting in dua'."
So be persistent. Pray for our suffering Ummah, and pray for our heroes. And donate whatever you can spare to the organizations that work on their behalf.
My Ordinary Life
As for me, my life is ordinary. On the morning of Eid, I, my mother and my daughter Salma – who is twelve years old now – wake up early and put on our best clothes, inshaAllah. We get in the car and stop at Krispy Kreme donuts.  I buy a box of a dozen to share with others after Salat al-Eid, and a few extras in a bag for our family, so we don't have to wait in a long line and elbow people to snatch a cruller.
I pick up my cousin's son, who does not have a car. We go downtown to the Fresno convention center and sit among a thousand other Muslims. We recite the Takbeerat al-Eid, praising Allah's greatness. The Eid salat begins, then I strain to hear the khutbah as so many people begin chattering right away. Especially, the sisters. Sorry ladies, but it's true :-)
I know, it all sounds a bit silly, but I'm excited. It's a wonderful day. I see brothers that I haven't seen since last year. Everyone is wearing their best outfits.
But it's not about the donuts or the nice clothes. It is this feeling of sharing a connection with every Muslim around the world; a feeling of being part of something great.
When we return home, my mother makes cookies, and we put some decorations on the walls. Salma opens her presents, which this year are a new Switch game, a dartboard and a pearl necklace. It's the first piece of real jewelry I've ever bought her. Buying it left me with $18 in my bank account, which means I predict a lot of Uber driving (my side job) in my near future. So I hope she likes it.
On such days, I thank Allah that I am alive to see another sunrise. Another day to strive to be a better Muslim and a better human being.
The Spirit of the Prophets
I also talk to Salma, as I do every year, about our Muslim brothers and sisters who are struggling all over the world, fighting for their freedom and their very survival. They don't have pizza and donuts on Eid or pearl necklaces. Some are starving. Most have lost someone: a parent, a child, a sibling or a friend. Some have been utterly devastated.
Yet they are resolute. They have a deep strength that, like the well of Zamzam, never runs dry, SubhanAllah. They will not give up their hopes, their dreams or their faith, Allah willing.
These are the real heroes of Eid. I feel small next to them. They are the ones living the spirit of the Prophets and the Sahabah. They have made the greatest sacrifices, and are still striving, undaunted. They are living the words of Allah:
"Say: 'Verily, my ṣalāh, my sacrifice, my living, and my dying are all for Allāh, the Lord of the 'Alameen'" (6:162).
May Allah ease the hearts of all who are suffering, replace pain with comfort and joy, sickness with health, oppression with liberation, and tyranny with freedom. May Allah give them security, safety, comfort, victory, and Jannah.
OpEd: The Planned Saudi Executions Have A Context
The Arab Spring and its immediate aftermath was a wake-up call to all those who feared for the security of their thrones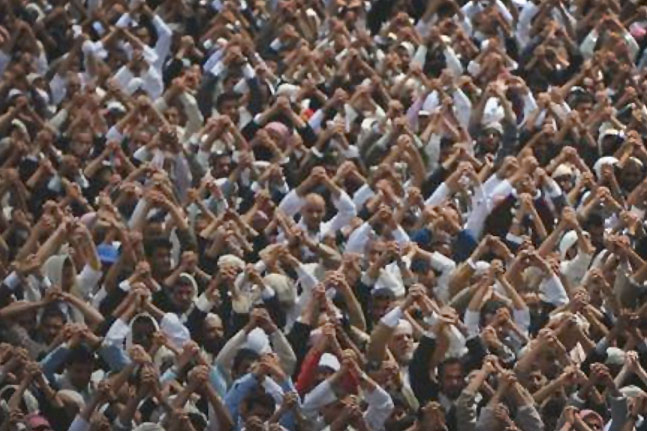 By Abdullah Abu Dawud
The news of the intended Saudi execution of three prominent scholars has infuriated many observant Muslims around the world. This is no surprise considering the fact that that the three scholars have attracted a vast audience through their TV programs and social media activity. These three scholars, and many like them, have been the source of religious knowledge and inspiration for many Muslims, not only in the Arab world, but around the globe.
However, our objection Saudi Arabia's treatment and intended execution of these scholars should not be simply rooted in emotion. In order to properly oppose such reckless decisions, we must understand the motivation behind them and the context in which they exist. For as reckless as these decisions may be, they are not arbitrary and are not devoid of context. They exist within a bigger picture; a picture that I will try to sketch in this article. We must rewind back to the early part of the 20th century. That era witnessed events that, by all accounts, changed the nature of the Muslim world. The Muslim lands that were under the rule of the Ottoman Empire were conquered and colonized by Western powers (Britain and France), and the office of the Caliph (based in Istanbul) was abolished. This was accompanied by a calculated uprooting of Islamic social and legal structures that existed for centuries; the colonizing powers imported their European structures to serve as the new order in this part of the world. By the end of the colonization project, populations across the Arab world ended up with corrupt and authoritarian regimes and social structures and legal codes which were imported from foreign countries.
Inevitably, this new reality that was imposed on the Arab populations gave rise to organic reactions which aimed to resist this new reality. Eventually, a broad movement (often labeled as the "Islamic movement") took shape with two main identifiable goals: 1) The revival of Islamic law and values and re-establishing Islam's role in governance and public life (which was highly reduced after the abolishment of the Caliphate), and 2) Establishing a governance system whose legitimacy was rooted in the consent of the people. It may also be said that those two primary goals also served as criteria by which Muslim governments would be measured; i.e their adherence to Islam and their respect for the will of the populations. This broad movement was largely led by the Muslim Brotherhood in Egypt and then spread across the Arab and Muslim world. Although the Brotherhood is deemed to be an originator of this movement, today, many people share this vision of "revival" and "popular legitimacy" while lying outside of the organizational borders of the Brotherhood (but can still be described as being part of the "Islamic movement").
Those who shared this vision, not surprisingly, were constantly pursued by the authoritarian regimes of the Arab world. It is also not surprising that those who shared this vision would be vocal supporters if not active participants in the Arab Spring. Indeed, the Arab Spring has demonstrated repeatedly that Arab populations yearn for a participatory form of government and find a certain appeal in the message of Islamic parties (as evidenced by the electoral victories of Islamic parties in all countries of the Arab Spring). In other words, the Arab Spring made it clear to all observing autocrats that, when given the choice, Arab populations will likely elect Islamic parties into power. The Arab Spring and its immediate aftermath was a wake-up call to all those who feared for the security of their thrones. In Abu-Dhabi and Riyadh, things were clear: The Arab spring is either to be reversed, or they will be next. With the successful ousting of the Brotherhood in Egypt and the unconditional green-light given by the Trump administration, Riyadh, Abu Dhabi, and Cairo have decided to kill the Arab Spring once and for all. The recent news about the intended execution in Saudi Arabia must be seen in this context.
Clerics such as Salman Al-Ouda, Ali Al-Omari, and Awad Al-Qarni were all vocal supporters of the Arab Spring uprisings and are associated with the Sahwa movement (which is a movement of Islamic political activism in the Gulf that draws heavily on Brotherhood ideas). The Arab autocrats simply view those voices as a danger. They represent a movement which challenges the status quo and questions the legitimacy of the rule of Arab autocrats; a movement which can be traced to the movement originated by the Brotherhood following the fall of the Caliphate and beginning of colonization. The autocrats could not afford to have influential clerics and TV personalities preach about popular legitimacy or the relevance of Islamic values and principles to public life and governance; after all, these are ideas that, if believed, would seriously question the legitimacy of their rule. As such, and after getting brief a taste of what free choice would look like in Arab nations, it became clear that the to these autocrats that the danger was more real than what they thought and more immediate. It seems that their action plan is simply to silence anyone who represents the spirit of the "Islamic movement". From their perspective, they want to chop off the head of the snake and settle the matter once and for all.
These intended executions are not about support for extremism (a laughable accusation). Nor are they about views concerning the recent blockade on Qatar. Nor are they about the clerics' criticisms of their government; in fact, these clerics did engage in harsh criticism of the Saudi government. Their crime is that they represent a message that, by definition, calls into question the legitimacy of the Saudi government. More importantly, it calls into question the legitimacy of the entire "order" that exists in the Arab world. The Saudi government is declaring war (along with its allies in Abu-Dhabi and Cairo) against those who represent a movement that has the potential of redefining the Arab world. Even if those clerics do not engage in direct confrontation with the Saudi government and express their views in positive terms, the existence of that message and its accessibility to Arab populations is serious enough of a problem.
What these autocrats to do not realize is that the ideas which these scholars represent exist independently of the efforts and words of these scholars. The belief in the centrality of Islam and the will of the people exists in the conscience of the vast majority of Muslims. These ideas are not the product of scholars such as Salman Al-Ouda, Awad Al-Qarni, or Ali Al-Omari. Rather, those scholars are the product of the ideas which organically exist in the minds of many Muslims. As such, executing these scholars will not bring an end to those ideas whose strength was demonstrated in the aftermath of the Arab spring. If anything, such executions are an affirmation by the Saudi government that it and its autocratic allies stand on very feeble ground. If the Saudi government goes through with its plan, all it will be doing is creating a void that will inevitably be filled by other people represent the same ideas. The cycle will keep going until the feeble ground which these autocrats stand gives way.