Hebah Ahmed on CNN providing insight on the Saudi Arabian Ban Outlawing Female Drivers
MuslimMatters' Blogger, Hebah Ahmed, was recently interviewed on CNN about the ban in Saudi Arabia outlawing female drivers.  The interview was done in response to a group of Saudi women calling for a "Saudi Women's Driving Day" to protest the ban and change the law.  Apparently, a petition was created asking U.S. Secretary of State Hillary Clinton to loudly voice her support for these women.  Secretary Clinton has responded cautiously and is avoiding a direct statement in support of the protests.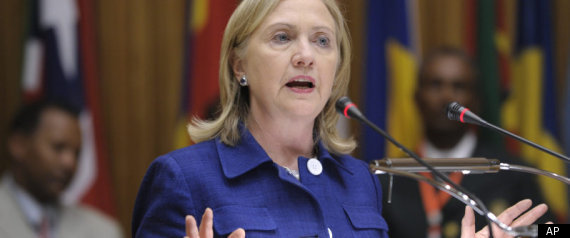 CNN's In the Arena decided to explore this issue and pose the question of whether or not Secretary Hillary Clinton should publicly support the protests.  It is refreshing to see CNN, a widespread cable news network across the U.S. if not the world, repeatedly interview Hebah Ahmed, a practicing Muslim who dons the niqab, for her insight on pressing current events.  The benefits of such an interview include changing the image of Islam and Muslim women, giving Muslim women a voice, and normalizing Muslims and Islamic clothing as a part of the fabric of American multi-culturalism.
Hebah explains that although she has not been able to find Islamic evidence for forbidding women from driving, any reformation in Saudi Arabia needs to come from within.  She states that any external pressure or endorsement from influential individuals such as Secretary Hillary Clinton will be seen as a foreign intervention and resented.  Check out the interview and let us know what you think about this issue.   Since the video is not complete, here is the transcript of the beginning that was cut out.
ROMANS: The ban against women driving in Saudi Arabia dates back to a 1991 religious fatwa, a religious edict. So there's no written law against it. But in Saudi Arabia it's understood, women don't drive. All that was before the debate over women driving was brought into the spotlight last month. A Saudi woman, Manal al-Sharif, was arrested for organizing an online campaign to encourage women there to drive. Now a group is petitioning Secretary of State Hillary Clinton to speak out on their behalf. Islamic writer Hebah Ahmed says, not so fast. Change can't come — shouldn't come from the outside. She joins me now from Albuquerque.
Welcome to the program. And first, I wanted to have you in your own words explain to our viewers who can't see your face why it is that you wear the niqab. After September 11th, you made the choice, a conscious decision to do so. Explain it to us.
HEBAH AHMED, CONTRIBUTOR, "I SPEAK FOR MYSELF": First of all, I'd like to thank you for having me on the show.
ROMANS: Sure.
AHMED: And yes, I am wearing the Islamic face veil and the reason I have chosen to cover this way is because Islamically I feel like it's something better for me in terms of my modesty and it's also my way of fighting against the systematic oppression and sexualization of women that we find in American society that tries to put a woman's value in her body.
And for me, when I'm out in public, people have to deal with my brain because I don't give them a choice.
ROMANS: OK. Well then, we've asked you — I just want you to explain it for yourself.
Here is the ending that was cut out:
ROMANS: Right and I see if you are a supporter of this inside the country some women there are clamoring for, I guess, a seal of approval from the secretary of state in this country.
Look, this is a huge country that is a powerful ally of the United States, that is a huge supplier of energy for the United States and women there are not allowed to drive.
It's something that American women, many American women, find co confounding and would like the secretary of state to weigh in on it, but I see your point that maybe the trick for the White House and for the State Department is not to rile up the Saudi elite.
AHMED: Well, also we as Americans need to have our credibility with the Middle East and the Muslim countries. When we go around judging and passing judgments based on our value systems and condemning other countries systems and cultures then we're not going to have that clout for negotiation and for credibility.
You know, we really need to stay out of other people's affairs. This isn't about evil. It's about a society changing over time. Look at the top story that you had on the show.
Our own country is still trying to figure out conservative versus liberal values and religious rights versus human rights. I mean, we haven't got it either. It's our struggle.
ROMANS: You're talk about two stories on two very different levels, two very different places in the curve of evolution there, but a point well taken. Thank you so much for joining us. Really appreciate your time tonight.
********
Let's hear from you on this issue. Should Secretary Hillary Clinton weigh in on this issue?  Is this issue one of priority for the majority of Saudi women?  How should American Muslims respond to this issue?