UPDATE #3: Did Michael Jackson Die As A Muslim?
UPDATES
H/T Hussein: X17 Online is reporting that Michael Jackson Reportedly Will Be Buried in Muslim Traditions. MM cannot vouch for X17's credibility. Best to wait and see what actually transpires.

"The family is considering following the Muslim burial traditions because they believe Michael would have wanted to be laid to rest in keeping with his new-found religious beliefs," says the source.

"Michael's brother Jermaine is educating the family as to the special rites because he feels it's important to bury his brother according to the Muslim way," adds the source.
Imam Zaid Shakir has now amended his original article:
An earlier version of this article mentioned that Dawud Warnsby had assisted in Michael Jackson's conversion to Islam. He has denied that. This article has been amended to exclude that claim. In writing this essay, I was given information from sources I considered reliable that Michael had indeed become Muslim. Obviously, the part about Dawud Warnsby is not true. However, there have been many reports throughout the media concerning Michael becoming Muslim. Allah knows best as to their veracity.
Imam Johari Malik had added a post on his blog with the following statement (an update on his blog states that he heard it on Wolf Blitzer's Situation Room). However, we have been unable to find supporting evidence or independent confirmation:
Al-Hamdulillah, CNN reported that the Jackson family is meeting with an imam to make the funeral arrangements for the janazah (Muslim funeral prayer) for Michael Jackson.
Shaykh Yasir Qadhi has issued a clarification with regards to alleged statement made in his khutbah about MJ's conversion. See this comment.
—————————————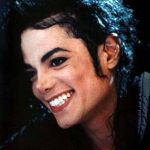 The biggest news all over the world yesterday was the death of one of the most famous musical artists in recent history, Michael Jackson. As the hour long television specials, radio playlist tributes, and music video marathons already began on the same day, many Muslims are left wondering, "was Michael Jackson a Muslim?"
The short answer? It's hard to say.
The long answer? Initially it began with rumors years back that he had joined the Nation of Islam. On top of that, Jermaine Jackson, his brother, is a known and confirmed Sunni Muslim, which added another ingredient into the mix.
Then in November 2008, various news sources reported that Michael Jackson had officially accepted Islam, as he had been interested in it since 2005 with the help of his brother Jermaine. Other news sources claimed that Muslim artists Dawud Wharnsby and Idris Phillips were also involved in his acceptance and that they were present when he took the shahadah (testimony of faith), and even that he was also meeting with singer Yusuf Islam, the former Cat Stevens.
But since then, not much else had been said about his acceptance of Islam. What's more confusing is taking into account recent statements both Dawud Wharnsby and Yusuf Islam that not only were they not involved in the reported shahadah, neither of them has ever met the pop star.
Dawud: "For the record: Though our professional circles did cross-over slightly with various common professional acquaintances – I never had the honour or pleasure of meeting Micheal Jackson personally, nor did we ever correspond on matters of our professions, personal lives or faiths."
Yusuf: "Contrary to persistent press rumours, I was not at any kind of conversion ceremony for Michael Jackson. Nor, I believe, was Dawud Wharnsby or any of the others mentioned in connection with the story. Granted, I was in Los Angeles at the time these rumours first appeared – but I was busy filming a video for a new song, Boots & Sand."
Here in Chicago, after the congregation of the Isha prayer, the Imam of a local masjid mentioned that he called up Dr. Muzammil Siddiqui in California, former president of ISNA, in hopes of finding any confirmation on the day of Michael's death about his acceptance of Islam. Nothing was set in stone. With speculation having come up in the aftermath of his death, this is why I wish to bring it up here.
So the question is this: With no real answer (yet) as to whether Michael Jackson truly was a Muslim or not, what should be our position in regards to his death?
The answer is simple. Regardless of what the real answer is, we should hope he died Muslim. And that's not just because he's a celebrity or because we may have grown up listening to his hits, but because we as Muslims want the salvation of all mankind.
Islam is the best and most perfect way of life for all of humanity, and we want all mankind to accept what we believe is the way to live mandated by God. And if that happens to be the most breakthrough artist in the history of pop music, then alhamdulillah, all praise be to God, may he be forgiven for all of his shortcomings.
If he's not, then we leave his fate with his Creator as is, and hope more people like him are guided to accept Islam and help in spreading the message to the masses. And until we have some clearer answers to our questions, I feel this is the position we need to have as Muslims. We pray that Allah (SWT) guides more people to Islam.
Other Links On Michael Jackson's Death
Extra
In addition to the above, I wanted to debunk some YouTube videos that are claiming to be Michael Jackson's "Islamic" songs after the late 2008 reports of his conversion to Islam. During that time, everyone began to spread the following video as being the work of Michael Jackson.
Although it may sound really close, it's not Michael. It's actually a Muslim brother named Irfan Makki, a Pakistani-born Canadian that recently joined Awakening Entertainment as Muslim artist. You can see him performing the song live at a masjid here:
Also, here's the music video for an interesting Michael Jackson song called "They Don't Care About Us," on racism, oppression, and the injustices of the modern world's system of justice. This is an A Cappella version, meaning there are no instruments so it's easier to hear the lyrics. The video was directed by Spike Lee.
Skin head, dead head
Everybody gone bad
Situation, aggravation
Everybody allegation
In the suite, on the news
Everybody dog food
Bang bang, shot dead
Everybody's gone mad
All I wanna say is that
They don't really care about us
All I wanna say is that
They don't really care about us
Beat me, hate me
You can never break me
Will me, thrill me
You can never kill me
Jew me, sue me
Everybody do me
Kick me, kike me
Don't you black or white me
All I wanna say is that
They don't really care about us
All I wanna say is that
They don't really care about us
Tell me what has become of my life
I have a wife and two children who love me
I am the victim of police brutality
I'm tired of bein' the victim of hate
You're rapin' me of my pride
Oh, for God's sake
I look to heaven to fulfill its prophecy…
Set me free
Skin head, dead head
Everybody gone bad
trepidation, speculation
Everybody allegation
In the suite, on the news
Everybody dog food
black man, black male
Throw your brother in jail
All I wanna say is that
They don't really care about us
All I wanna say is that
They don't really care about us
Tell me what has become of my rights
Am I invisible because you ignore me?
Your proclamation promised me free liberty
I'm tired of bein' the victim of shame
They're throwing me in a class with a bad name
I can't believe this is the land from which I came
You know I do really hate to say it
The government don't wanna see
But if Roosevelt was livin'
He wouldn't let this be, no, no
Skin head, dead head
Everybody gone bad
Situation, speculation
Everybody litigation
Beat me, bash me
You can never trash me
Hit me, kick me
You can never get me
All I wanna say is that
They don't really care about us
All I wanna say is that
They don't really care about us
Some things in life they just don't wanna see
But if Martin Luther was livin'
He wouldn't let this be
Skin head, dead head
Everybody gone bad
Situation, segregation
Everybody allegation
In the suite, on the news
Everybody dog food
Kick me, strike me
Don't you wrong or right me
All I wanna say is that
They don't really care about us
All I wanna say is that
They don't really care about us
All I wanna say is that
They don't really care about us
All I wanna say is that
They don't really care about us
All I wanna say is that
They don't really care about us
All I wanna say is that
They don't really care about us